10 Ways To Crush Your Next Trade Show Appearance
July 26, 2019 6:11 pm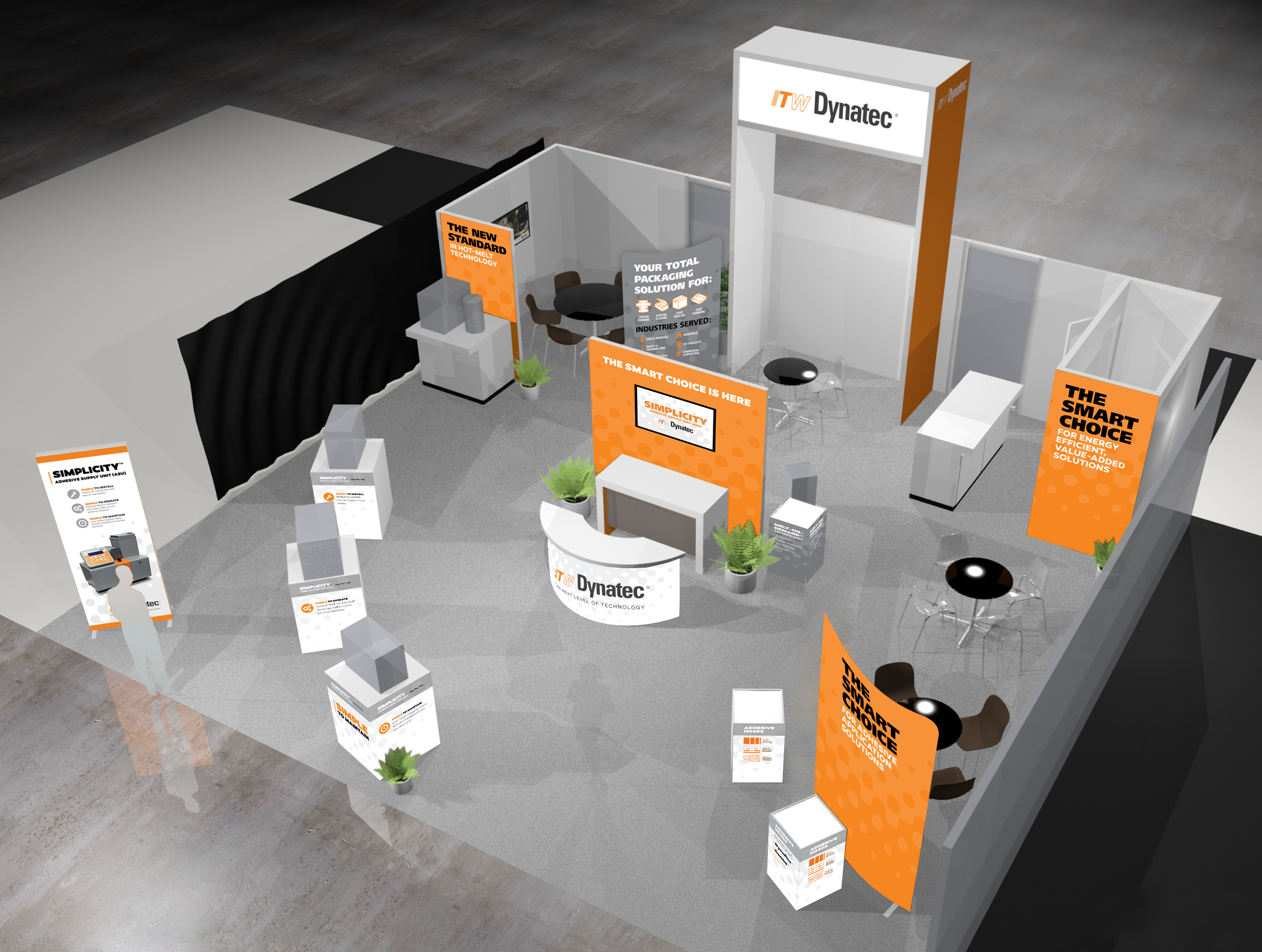 It's finally time to exhibit at your next trade show. Can you confidently say, "We're ready!" If you can't, planning an effective "during the show" marketing strategy should be priority one. Being prepared and ready to approach visitors with information that will leave them wanting more is what a trade show is all about.
Here's what to do leading up to, and during the trade show:
1. Rehearse talking points with your exhibitor team.
It's better to have key points prepared ahead of time than to wing it. Meet with your team before the show and practice how you will inform your visitors when they arrive at your booth. Be human and engage them in conversation. Know your brand, understand the purpose of being there and let your visitors experience your brand through your interactive displays and visual design. After all, you didn't spend all that time creating your space to ignore it.
2. Organize and strategically position takeaway items and handouts.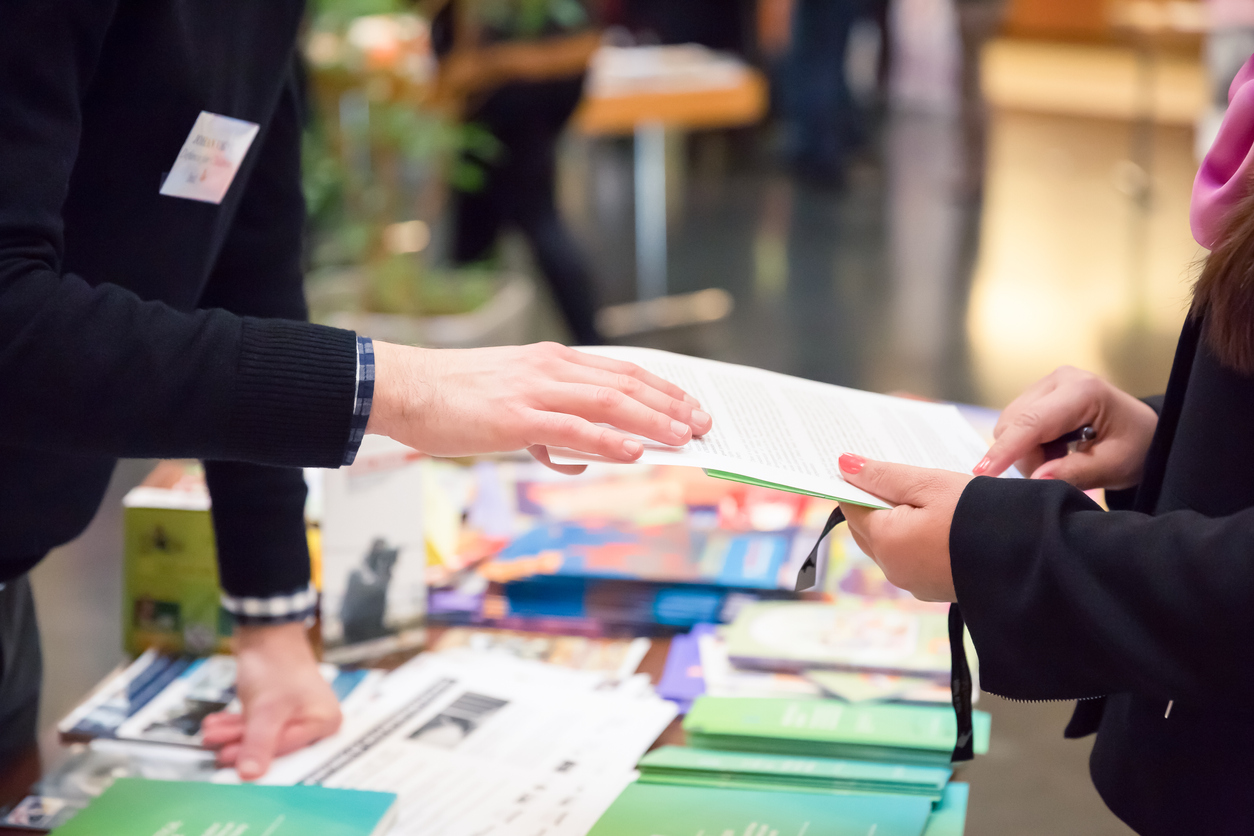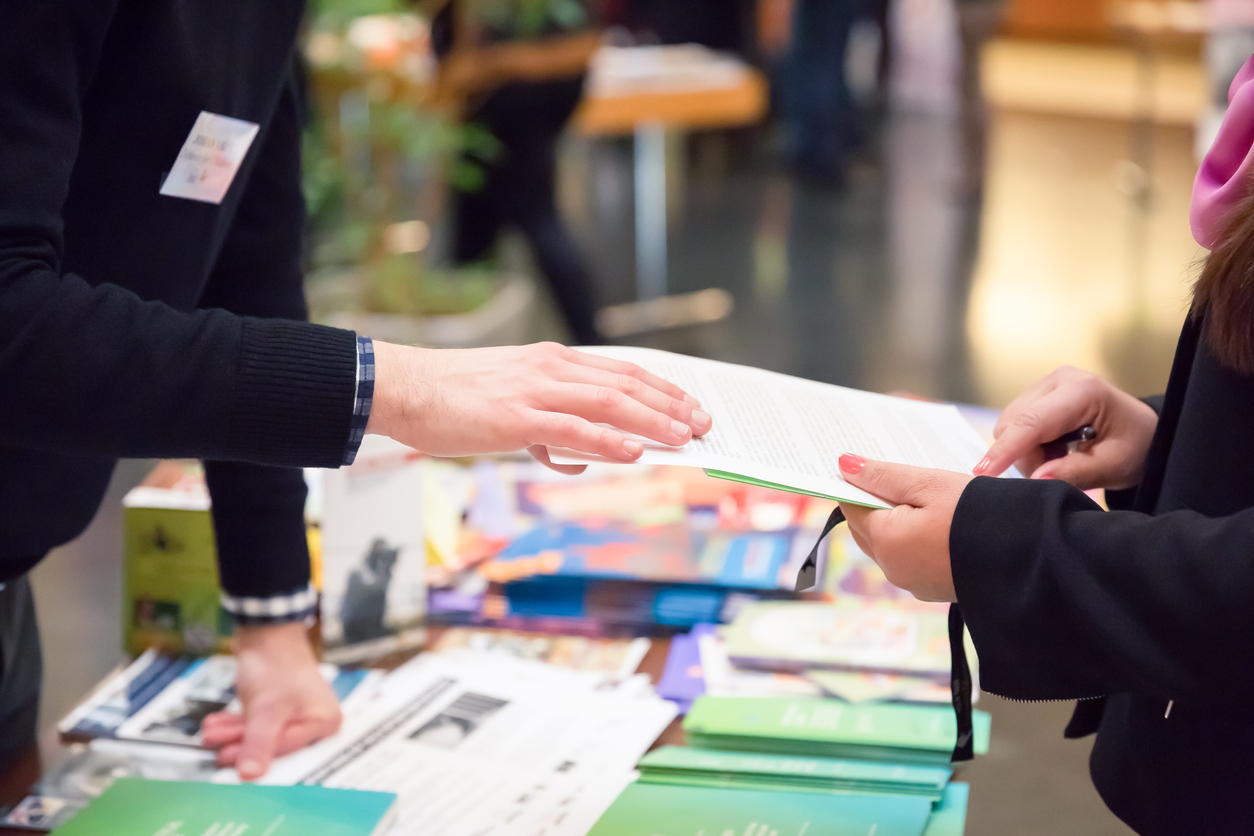 People enjoy picking up free stuff at trade shows, so make your brand shine with promotional products. People are more likely to visit your booth when you have something to offer them. Increase your brand awareness and image by captivating attendees with attractive giveaways and gifts. Make sure you position them so that it is easy to notice, but also easy for your team to say hello as they reach their hand out for free stuff!
3. Schedule evening entertainment opportunities (that align with your brand) for VIP customers and prospects.
Impress prospects with a unique experience following one of the event days. Show them they are valued and strengthen relationships by engaging with them outside of business/show hours. Being the host of an event allows for brand exposure and the potential for a much more memorable experience than limiting it to the trade show floor.
4. Post on social channels daily, with real-time reasons to visit your booth (ex: a demo going on) AND TAG THE SHOW AND SPONSORS!
Create excitement real-time when you are exhibiting. What are some things the crowd could look forward to or be aware of at your booth? Social media can be the most efficient way to create buzz around your booth. Posting on-site is key to active engagement.
5. Expand your visibility and advertising opportunities in the exhibit hall.
One way to extend your reach is having your brand everywhere in available sponsorship locations in the exhibit hall. Keep your message simple, but impactful so attendees will first want to experience first-hand what you have going on at your booth.
6. Participate in discussion panels.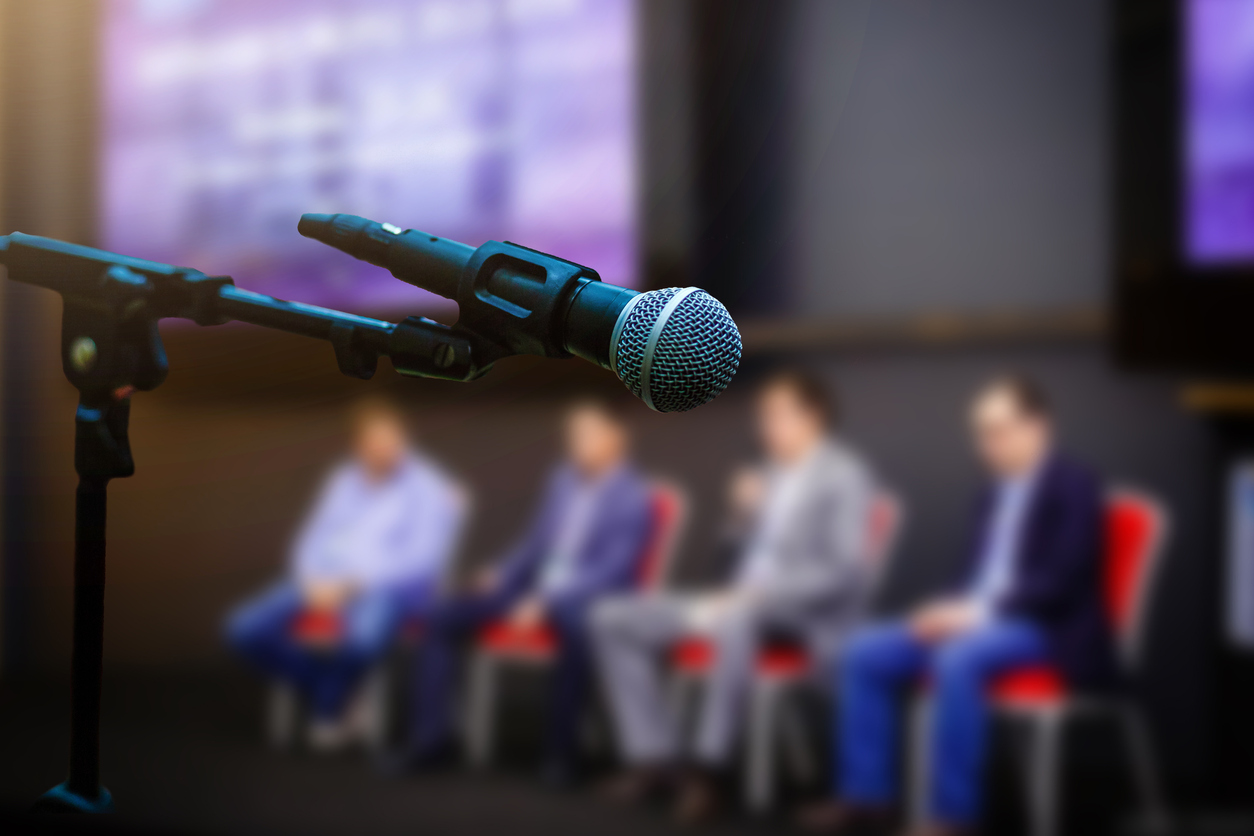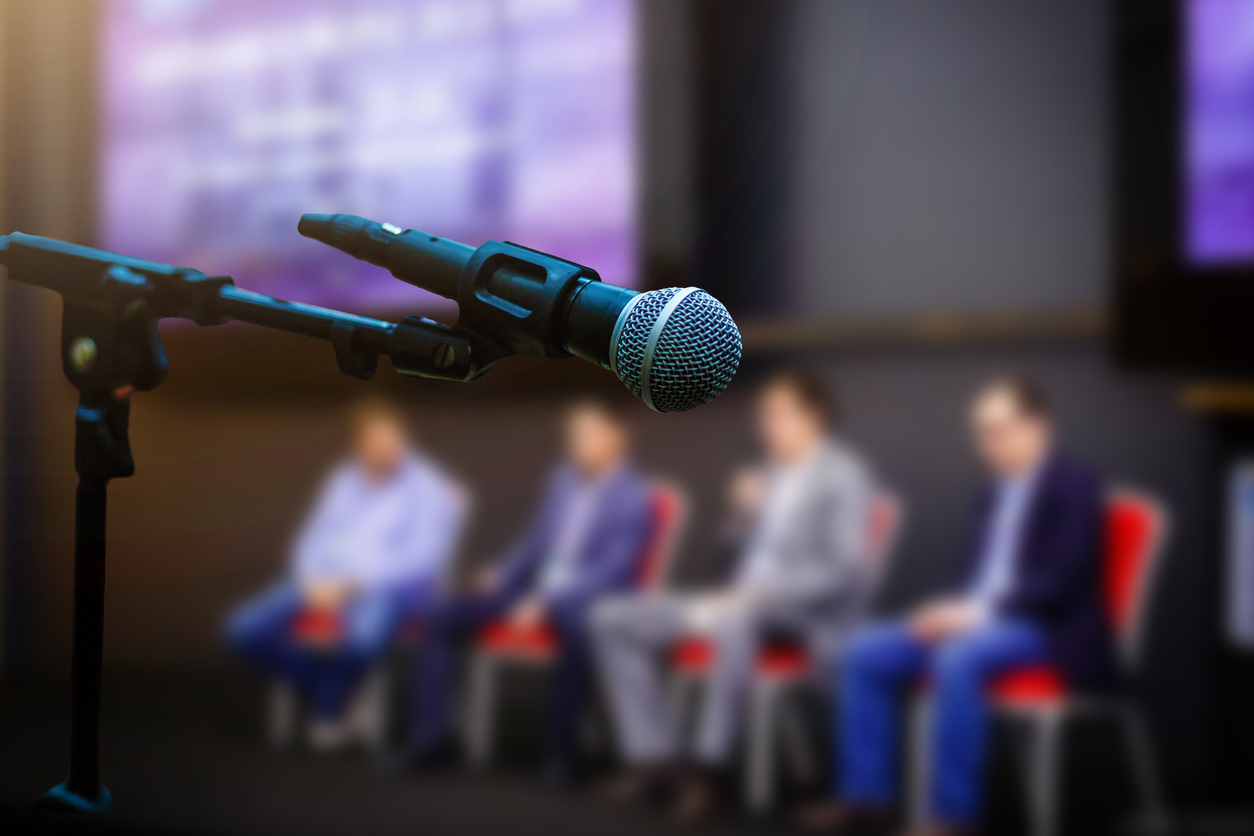 Get more eyes on your brand with a few seconds of fame! Event participation is a window of opportunity to build trust and drive sales to your brand. Help attendees realize your brand is the solution to their problems – and make it memorable.
7. Share candid photos of customers and VIP visitors who come to your booth.
Be personable and real with social media. Influence your viewers with a photo to show that you're real. Show the face behind the brand and the engaging crowd that has visited your booth. People will want to visit you when they notice others are also interested. Build your "booth portfolio" and share the photos with a larger audience.
8. Take live candid video with customers and booth visitors (think Facebook & Instagram "Stories").
Be candid. Visual content has the power to make you feel as though the attendee is in your booth and in the moment. It's a great way to show the behind-the-scenes and genuine conversations happening at your booth.
9. Use interactive displays.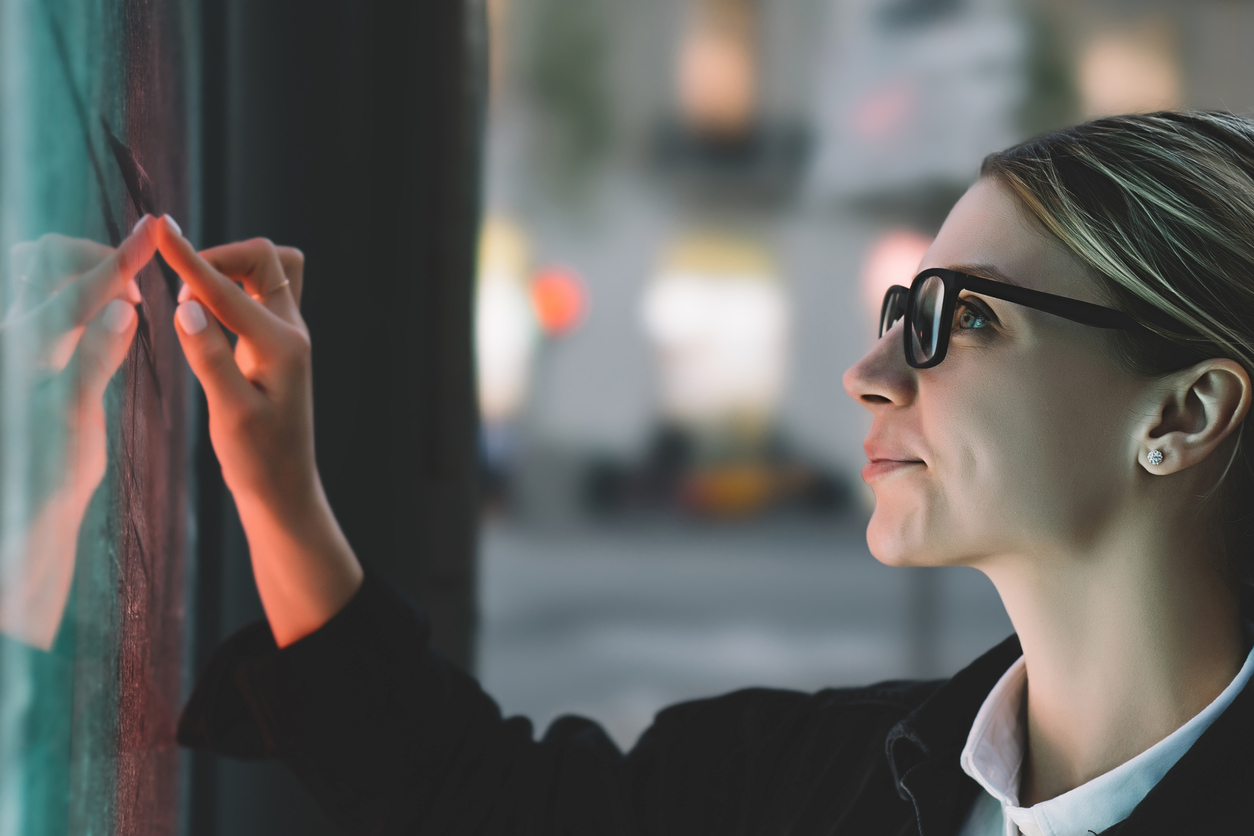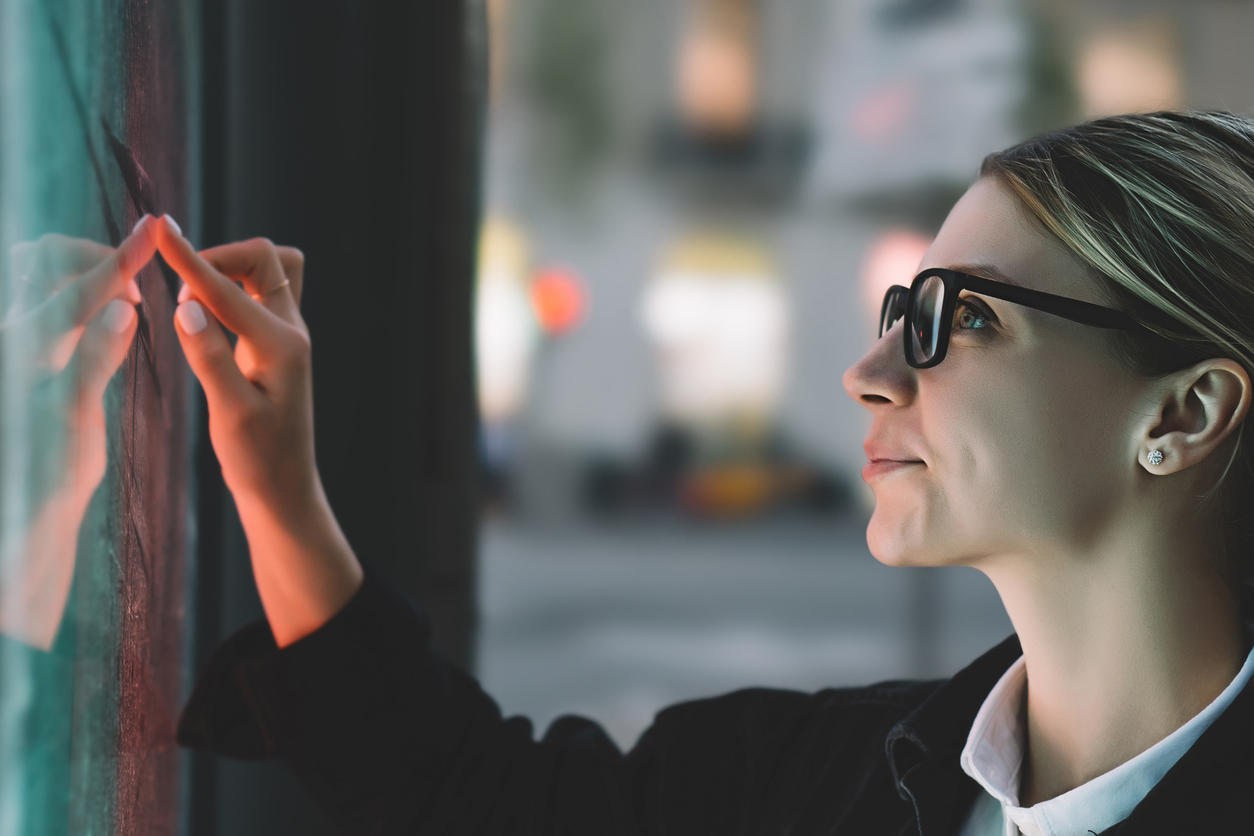 Event technology such as touch screens and slide shows are smart ways to interact with your visitors. A hands-on experience produces creative learning and a "do-it-yourself" option keeps them engaged. Attendees have the opportunity to explore your brand a bit on their own. Create an experience for them.
10. Most importantly… Have food and drinks available.
Fulfilling the need of thirst and hunger is another method to competitively (and easily) attract people to your booth. The focus comes back to your product or service after they are satisfied with a snack. You can see it as another opportunity to capture their attention for a few more moments.


Be ready for your next trade show using these helpful tips. If you have any further questions, simply give us a call at (908) 534-9044.
Interested in learning more about this subject?
Please fill out the form and we'll be in touch as soon as possible.