29 Tips To Improve Your Trade Show & Event Marketing
June 28, 2019 7:42 pm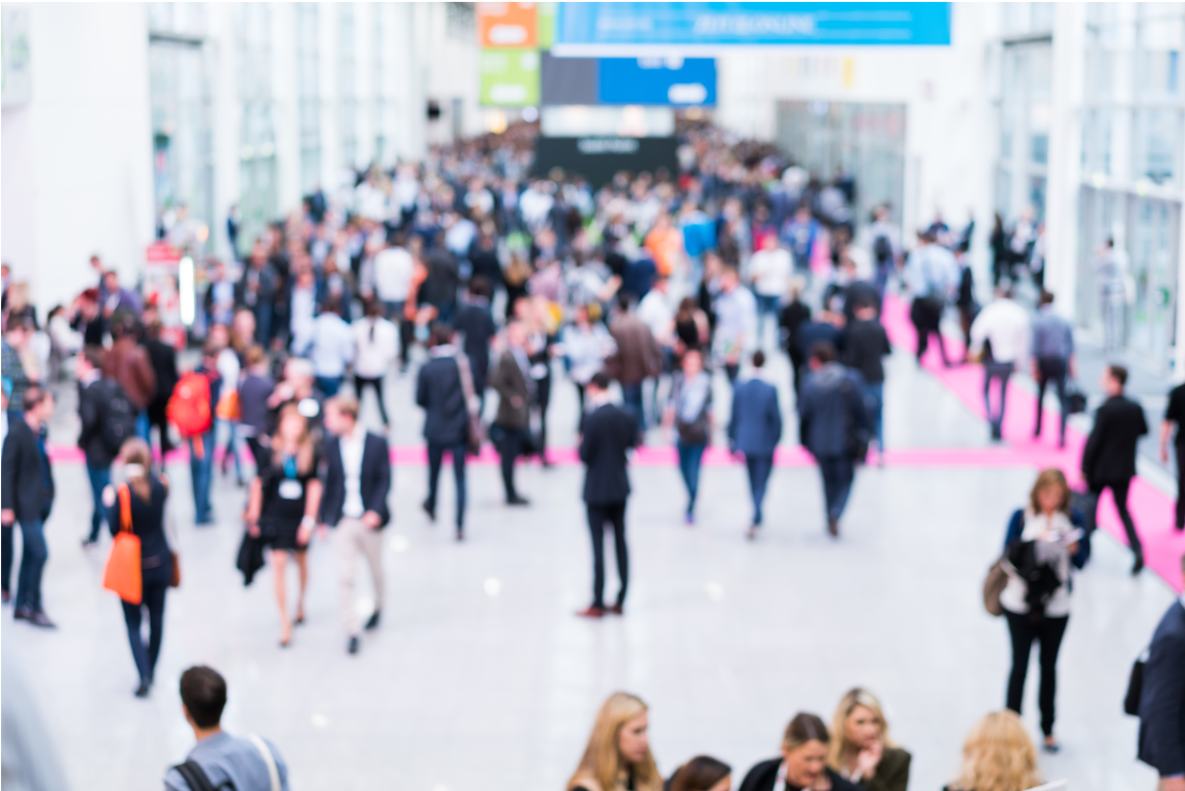 How well are you using your marketing tools, social media channels and content to promote your company before, during and after trade shows?
Don't lose the focus of your audience by going all in without a trade show marketing strategy. Plan your who, what, where and when so you can attract and engage with the right people at your booth. Trade show marketing is a powerful way to build brand awareness and set the stage for your upcoming event.
If you want to get a return on your show investment, you will need to plan well. Define who will be attending the event and how you will attract them to your booth, keeping in mind your value to them. How will you communicate your brand's key attributes (verbally, visually, emotionally) in ways that will be appealing and memorable to attendees?
Remember, people attend trade shows to learn about new products and services that can alleviate or solve something that either is now, or could be, an issue in their b2b environment. So, educate them on your brand in an enticing way and you will be surprised how they respond.
---
TRADE SHOW MARKETING & PLANNING GUIDE
Here's a pre, during, and post-show outline with 29 important tips that will help ensure you knock your next trade show out of the park:
PRE-SHOW: Increase opportunities prior to the event
Identify your goals and objectives
Design a beautiful booth
Make sure your messaging is on point
Plan for interactive opportunities with booth visitors
Make sure you're in control of your listing in the show directory
Run a pre-show advertising campaign
Contact the trade show director for the attending media list
Write and send a pre-show press release
Send emails and direct mail to your customers and potential attendees announcing your presence at the show
Shout out your plans to attend on the front of your website
Launch a landing page on your website with all of your attendance information, helpful links, schedules, and offers for free tickets if you have them available
Put out some paid search ads through Google Adwords or LinkedIn Advertising and target them with related show information
Post to your social pages, especially LinkedIn
Use a "See us at . . ." email signature before the show and link to that landing page
Drop off a press kit to the press room containing a one-pager on your firm with a link or flash drive containing company literature/presentations/video, recent press, and high-resolution photography.


DURING-THE-SHOW: Maximize your brand presence
Rehearse talking points with your exhibitor team
Organize and strategically position takeaway items and simple handouts
Schedule evening entertainment opportunities (that align with your brand) for VIP customers and prospects
Post on social channels daily, with real-time reasons to visit (ex: a demo going on) AND TAG THE SHOW AND SPONSORS!
Expand your visibility and advertising opportunities in the exhibit hall
Participate in panels
Share candid photos of customers and VIP visitors who come to your booth
Live candid video with customers and booth visitors (think Facebook & Instagram "Stories")
Use interactive displays
Most importantly… Have food and drinks available
POST-SHOW: The follow-through that turns encounters into sales
Follow up with all visitors the week following the trade show
Debrief with your team on their show experience, capture ideas for next year's show
Create a "Thank You" e-blast landing page with photos and video segments featuring visiting customers, prospects and partners
Write a post-show blog and post to social channels summarizing your activities and high points of the trade show
---
Getting ready to design your show materials or trade show booth? Take a look at this video all about Visual Marketing:
---
Interested in learning more about this subject?
Please fill out the form and we'll be in touch as soon as possible.