Brand Matters: Anatomy of a Successful B2B Brand Communications Plan: The 10 Essentials
October 16, 2015 8:04 pm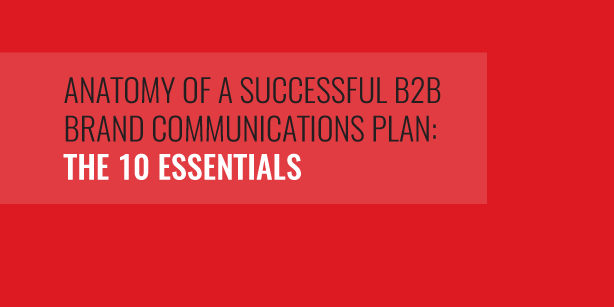 A powerful, brand-based marketing program creates stronger ties with key customers. It also creates selling opportunities through outreach into new market sectors, customer segments and territories. Keeping pace with the constantly evolving digital marketing environment has never been more important.
The following ten components form a core B2B marketing program for achieving success.
Click Here to Download your free eBook
Interested in learning more about this subject?
Please fill out the form and we'll be in touch as soon as possible.