Brand Matters: What Makes a Powerful Brand Powerful?
March 8, 2017 1:00 pm
First of all, what is a brand? There are many definitions. This is mine, which has been proven to be succinct and readily accepted:
BRAND
A brand is Unique x3: A unique entity, with a unique offering, for a unique audience.
A brand can be a product, company, service, destination, person, an industry sector, an event, a technology, even an idea (such as "Got Milk?").
BRAND DEVELOPMENT
Brand development is the process for understanding, defining and designing a brand to annunciate the Unique x3 definition. This is the foundation. A strong foundation allows for stronger subsequent branding initiatives. A strong foundation enables brands to do what they do best in the best possible way: build relationships. That's essentially what brand building is. It's relationship building with all audiences that support or are supported by the brand: customers, prospects, personnel, communities, stakeholders, suppliers, partners, and more.
Without a well-defined brand, decision-makers tend to fall back on less favorable criteria to guide brand decision-making: What's the cheapest (price)? What is available right now (convenience)? These attributes rarely lead to what all brands (B2B or B2C) deeply desire: solid, long term relationships.
BRANDING
Branding then, includes all of the touchpoints that are at the brand's disposal to reach out to audiences and make emotional connections that lead to trying and buying: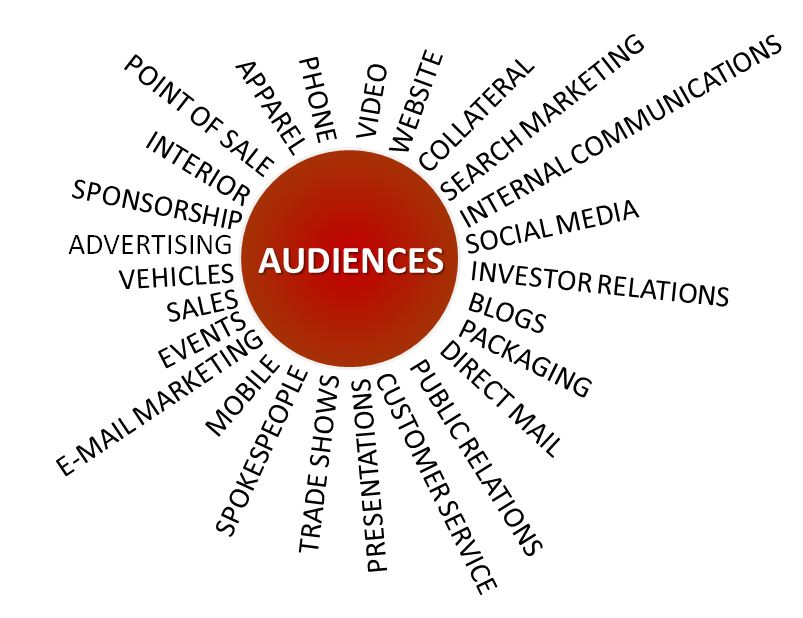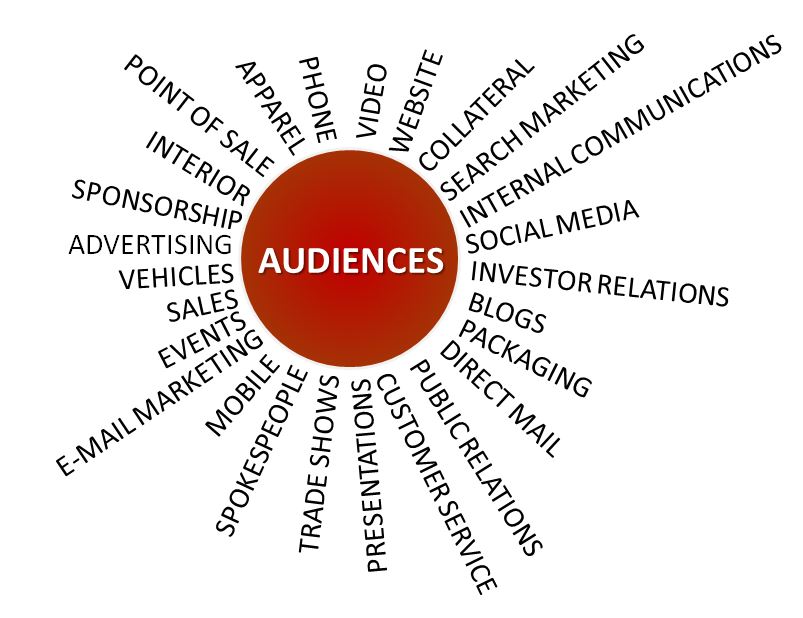 A POWERFUL BRAND
A powerful brand is one that fully leverages its touchpoints to create a perception of "exceptional value" in the minds of its audiences, not once, but throughout the five phases of brand selection.
THE FIVE PHASES OF BRAND SELECTION:
Awareness: I know who/what the brand is.
Recognition: I understand the brand and its purpose.
Distinction: I accept that the brand's offerings are of an uncommon nature.
Relevance: I share the same values of the brand, and believe a relationship with the brand would be of direct benefit.
Preference: Among the many providers, this brand is the right choice for me (us).
What we sometimes forget is that the brand selection path is just that; a linear path. You can't achieve a position of distinction without first creating awareness and recognition. You can't achieve preference without first demonstrating relevance.
This is what an effective and ongoing branding program does. It continuously reaffirms, reinforces and evolves a brand's messaging across the spectrum of touchpoints with enough frequency for the target audience to begin down the path and ultimately reach the destination "preference."
And it doesn't stop there. Earning the privilege of being the preferred brand is an important step. You have to keep it. And that has everything to do with ongoing communications and interactions, demonstrating and extending the value of the brand as you enrich the value of all of the relationships that the brand holds dear.
There are many companies offering branding out there. But, Delia Associates is different. We are a true brand development firm with a proprietary and proven process for building strong brand foundations – Delia Associates' Brand Leadership Solution™. We have the process, experience and know-how to develop and revitalize brands of all forms.
Is your brand delivering across the five phases from a powerful foundation? Do you want it to? We'd love to help. Simply fill out the form below or give us a call at 908-534-9044.


Interested in learning more about this subject?
Please fill out the form and we'll be in touch as soon as possible.