Flashback Friday – Matthijssen
August 10, 2017 10:30 am
Brand Revitalization, Circa 2008
This week's Flashback features Matthijssen, a leading IT services company serving NY, NJ, and beyond since 1958. In 2008, they turned to Delia Associates and our Brand Leadership Solution to support growth in a competitive marketplace.
Revitalization activities featured a new website, e-mail marketing, and a direct mail campaign highlighting "MattCare" comprehensive IT solutions.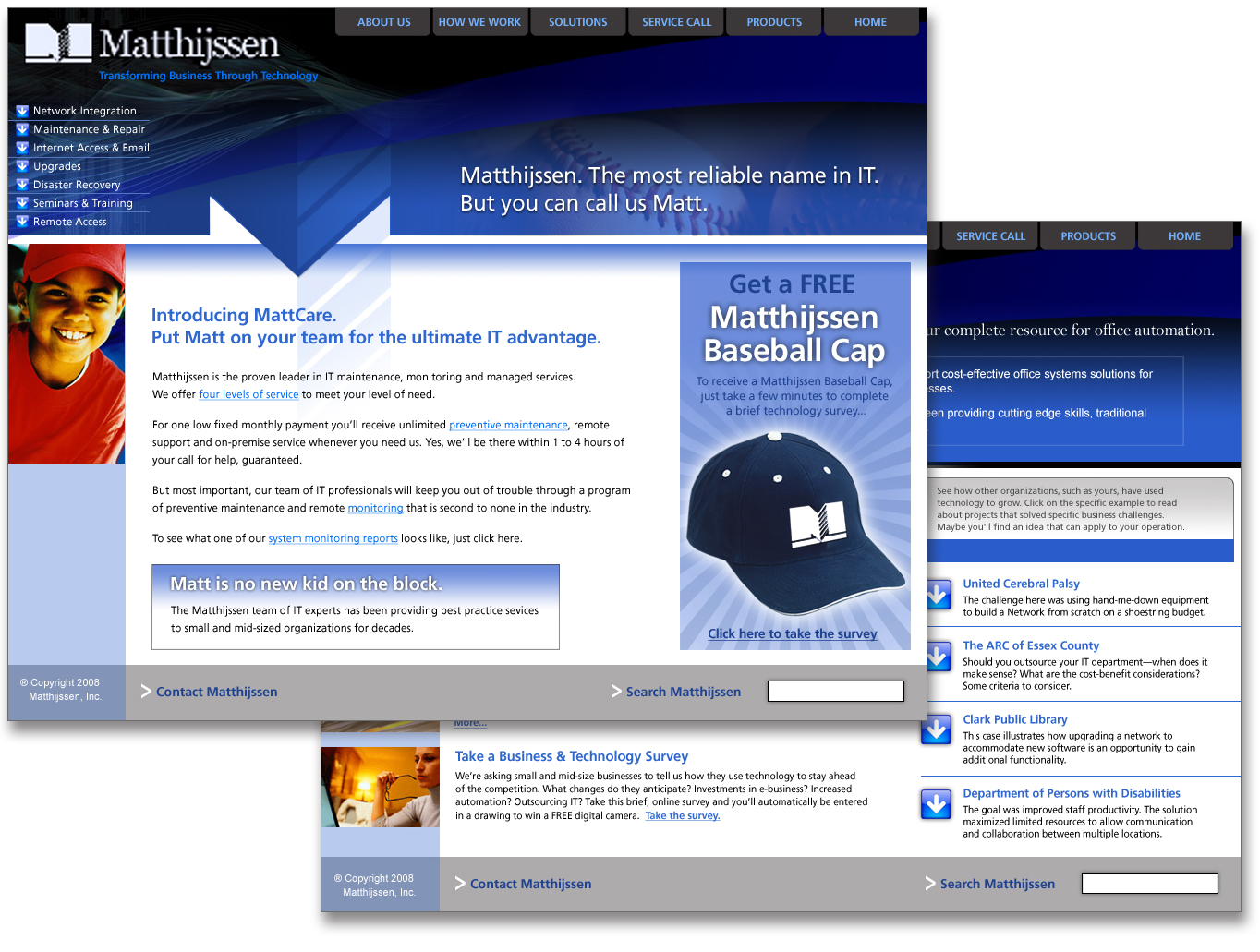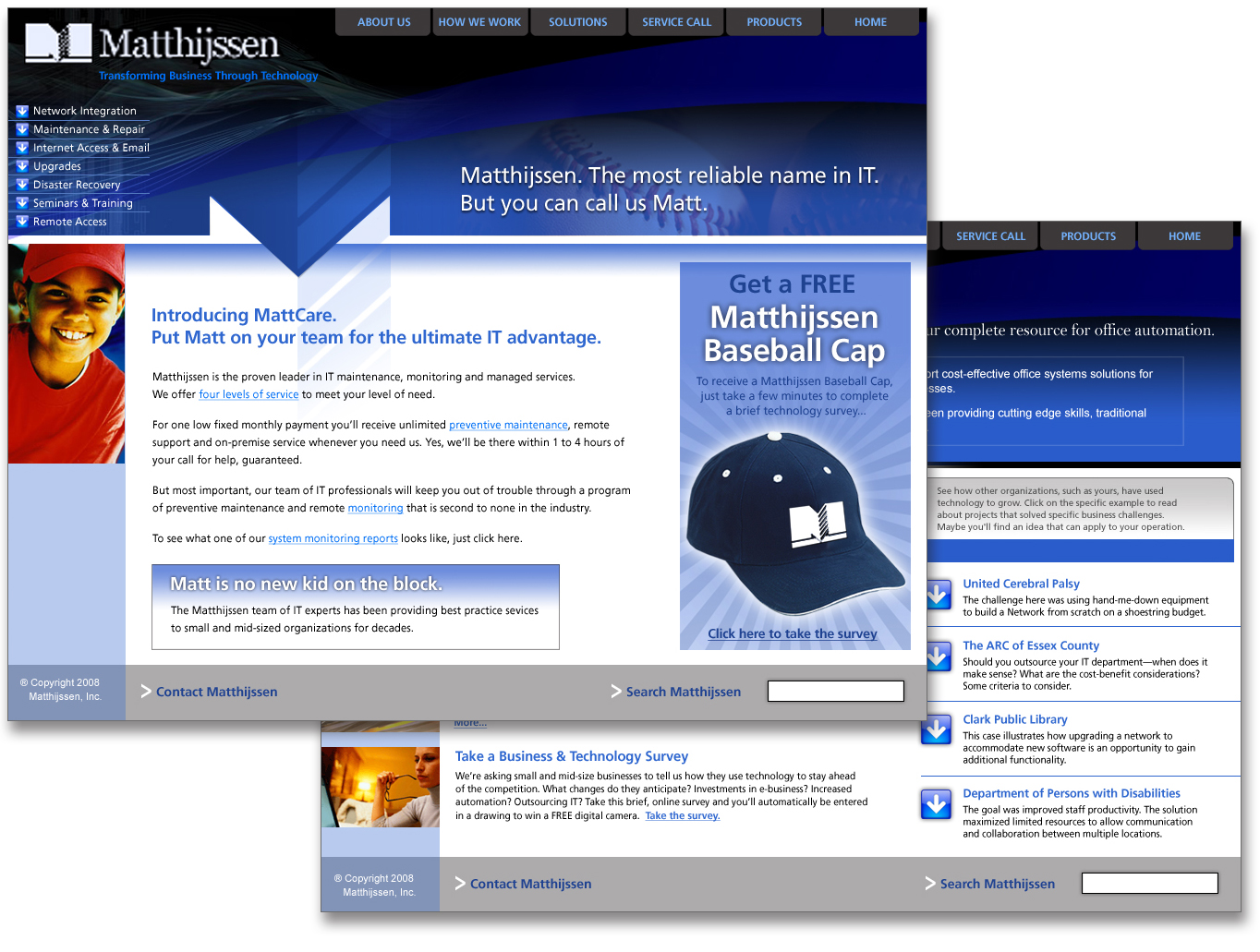 Interested in learning more about this subject?
Please fill out the form and we'll be in touch as soon as possible.