Delia Associates Wins Two American Web Design Awards
May 9, 2019 2:04 pm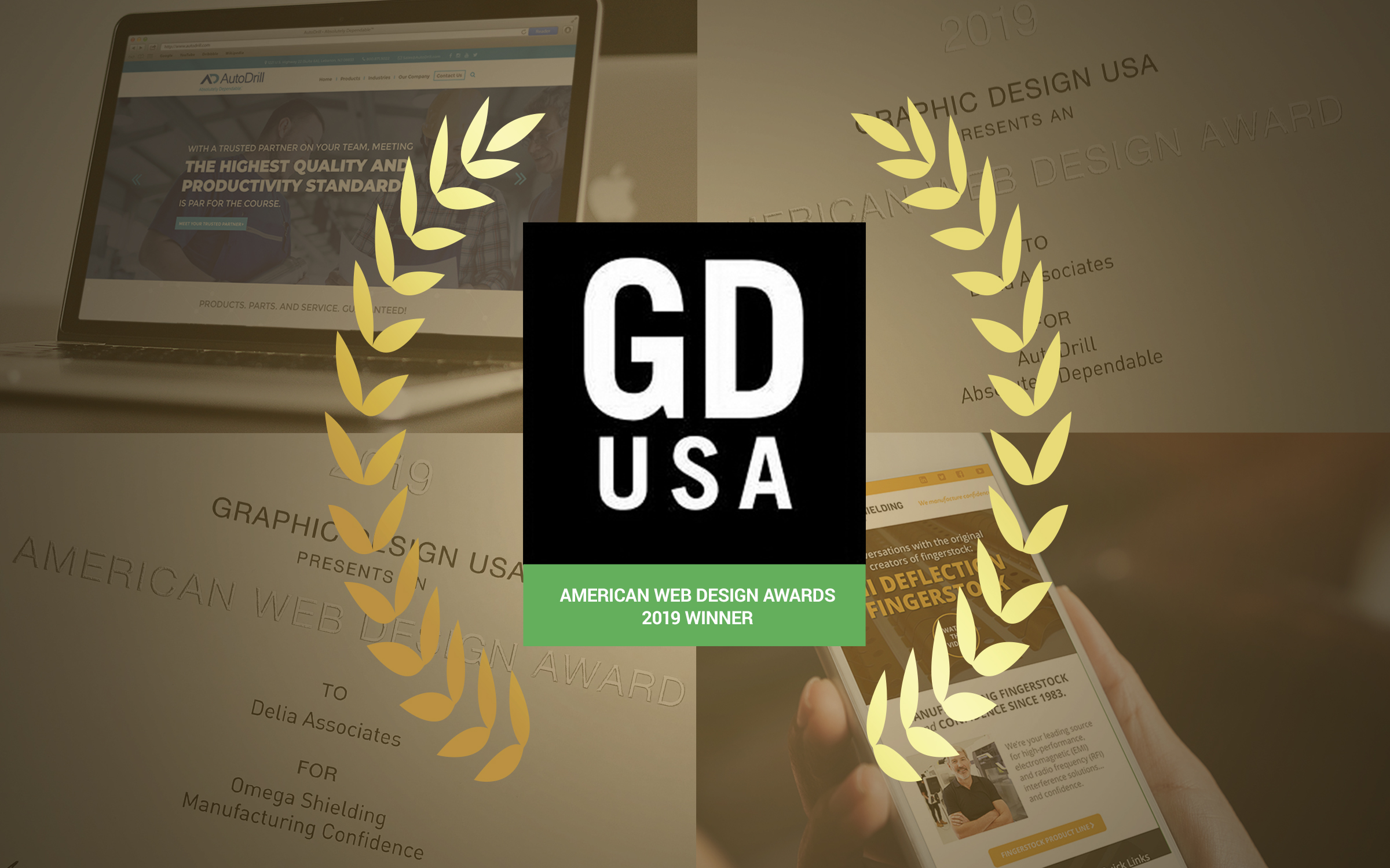 Delia Associates recently received notification from nationally renowned Graphic Design USA of two American Web Design Awards.
AutoDrill Website (Category: Website Design)
Omega Shielding Products Website (Category: Mobile & Tablet Design)
Ed Delia, President of Delia Associates, commented, "We're delighted to be recognized by Graphic Design USA with these two awards. We have now earned nine industry recognitions in the past calendar year alone. This is a tribute to the talent of our creative team, as well as the great collaborative relationships we have with our many clients." 
Last year, the firm was also honored with two NJ Ad Club "Jersey" awards for BihlerFLEX and FORTA Corporation, a Silver Davey Award for D+E Consulting Solutions, three GDUSA American Inhouse Design awards for The Calais School, FORTA Corporation and HEIM Electronics, and a 2019 GDUSA package design award for BihlerFlex.
Check out the most recent award-winning designs below:
Graphic Design USA – American Web Design Awards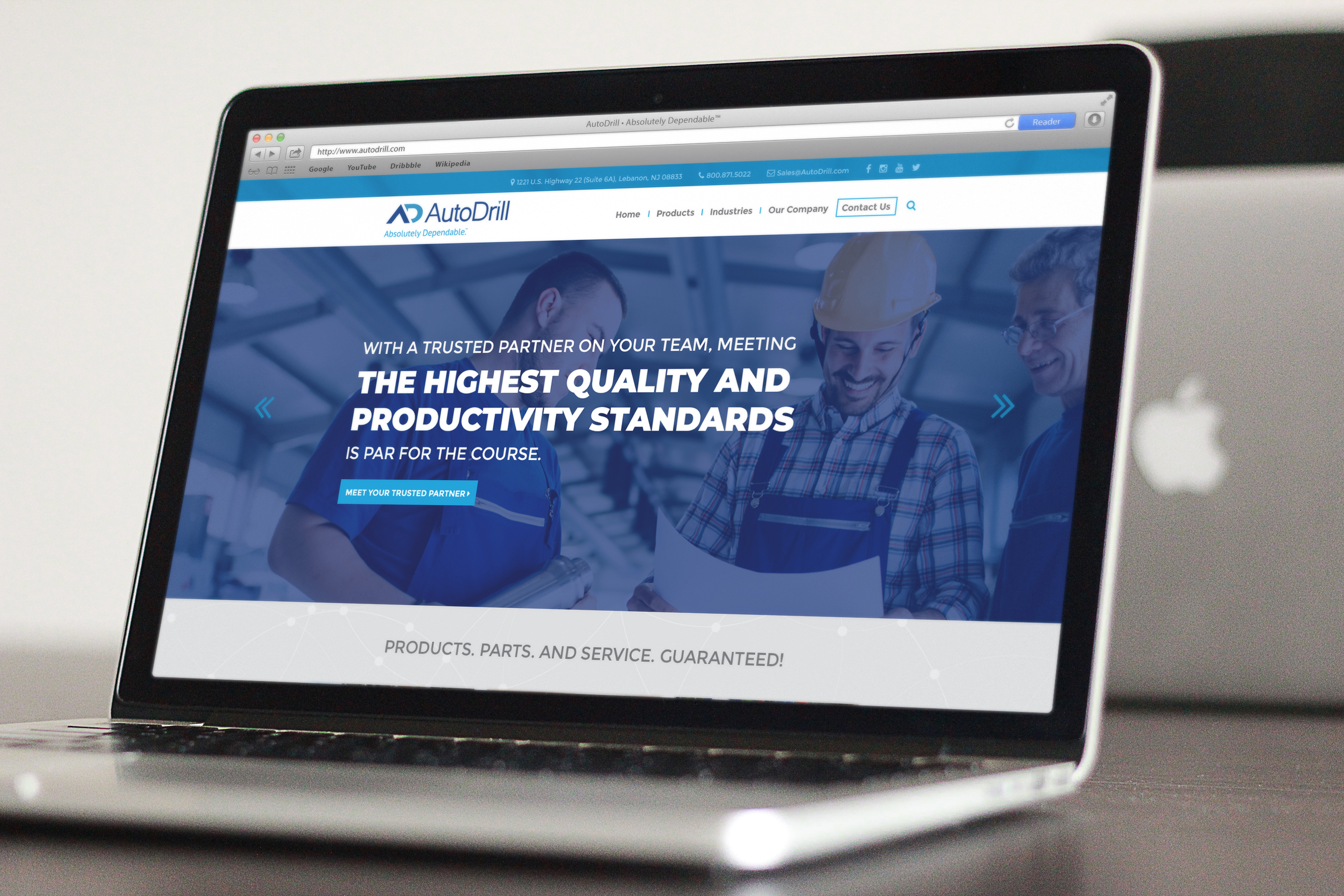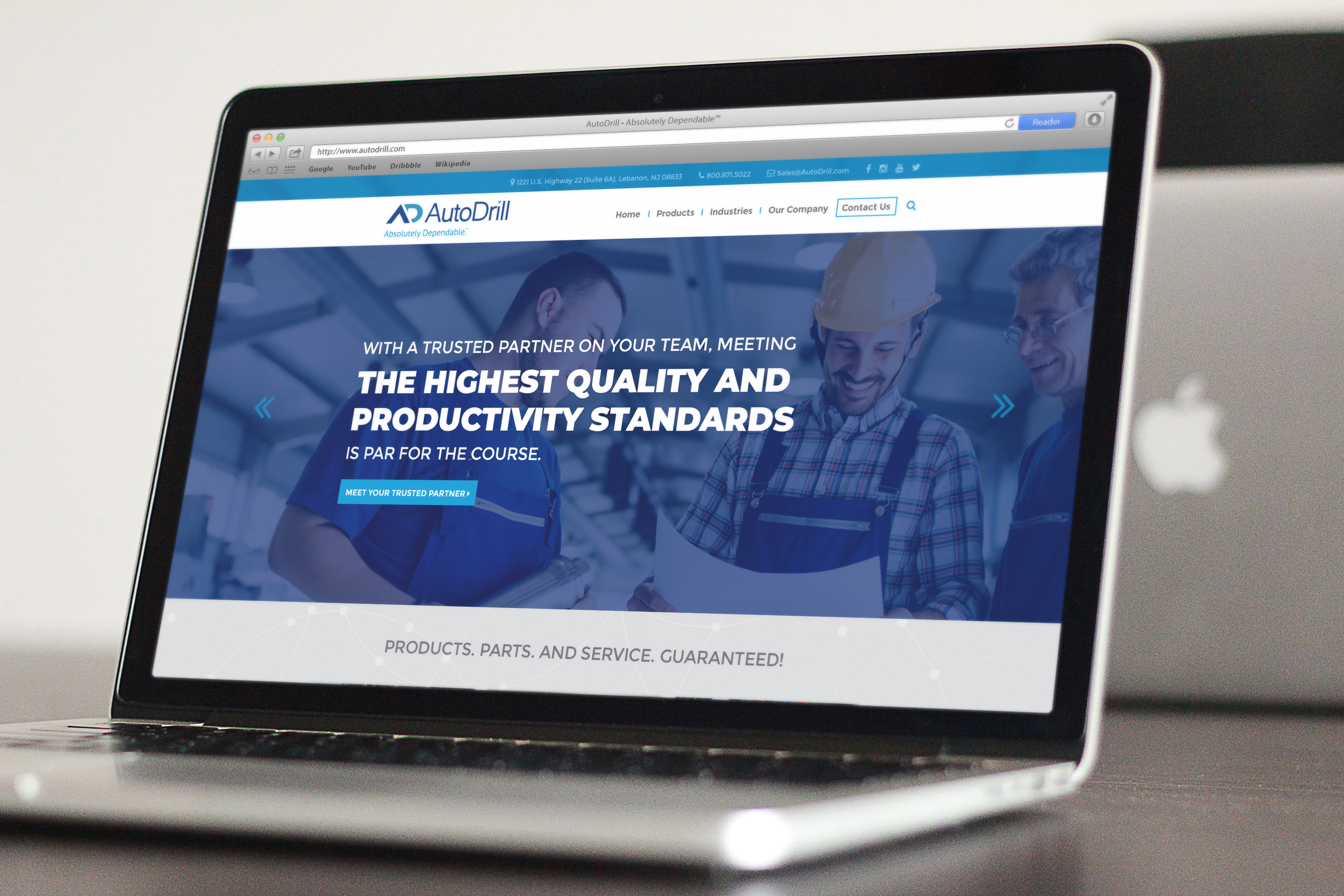 Submission: AutoDrill Website – Website Design
> Read about the AutoDrill Case Study here.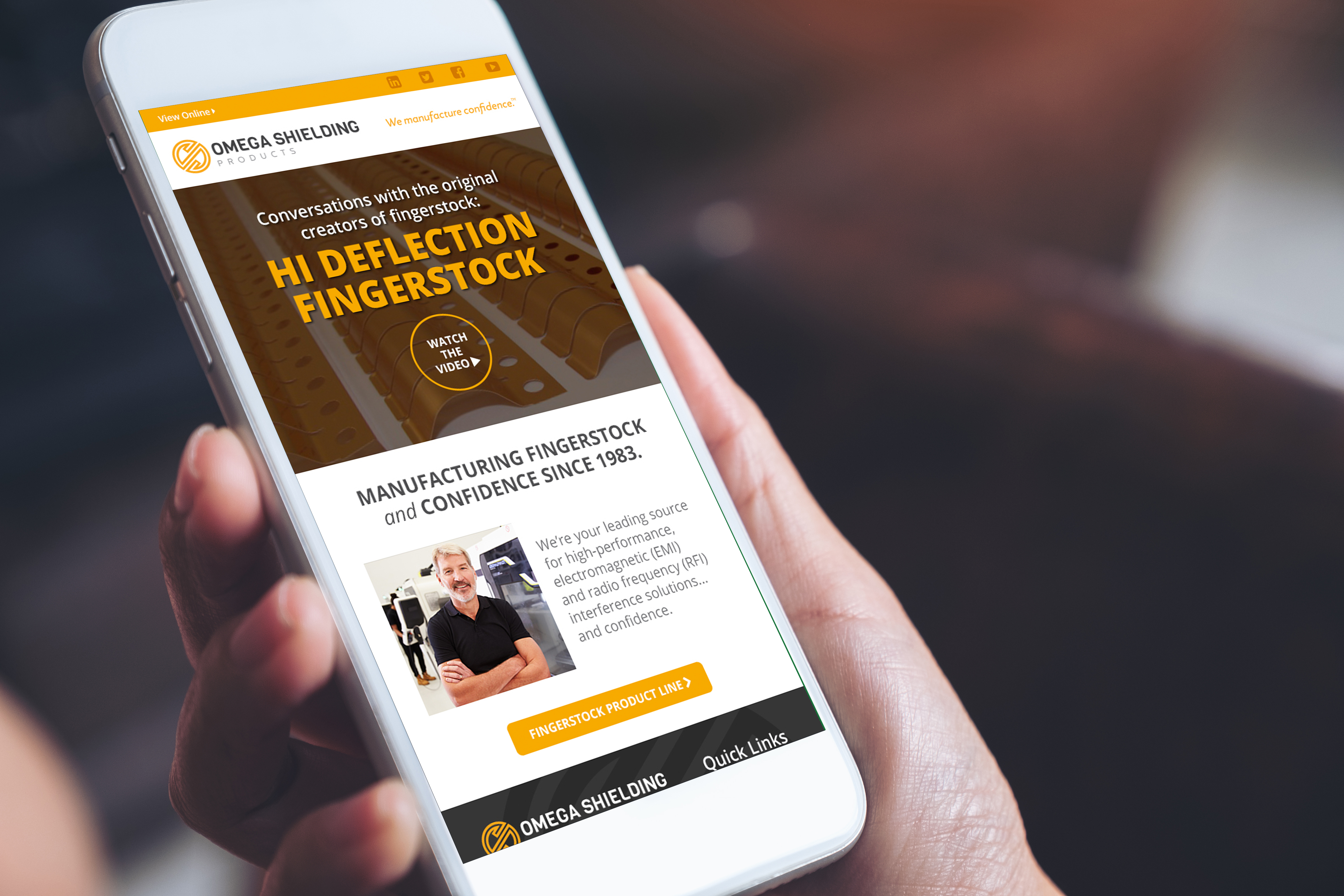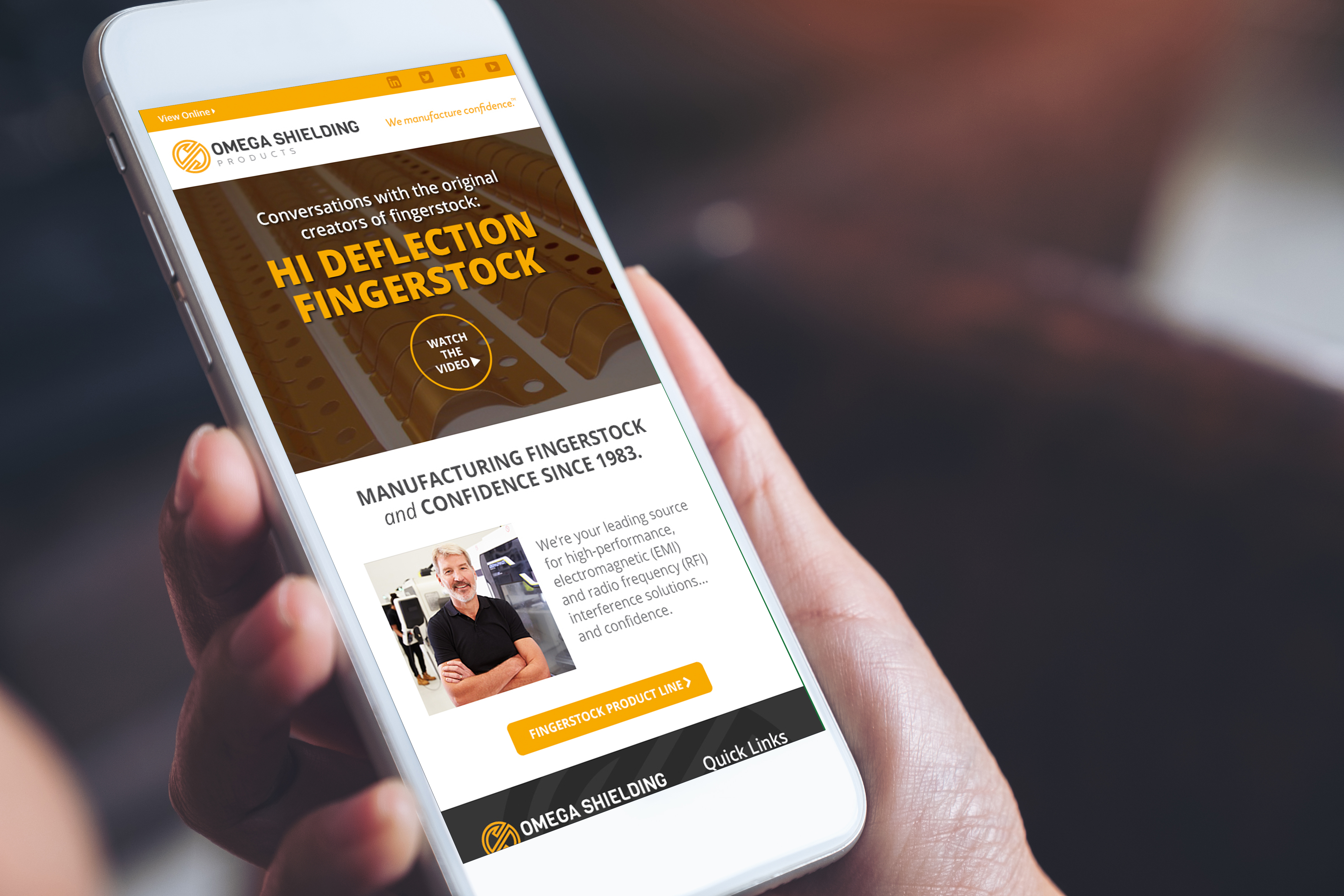 Submission: Omega Shielding Products Email – Mobile & Tablet Design
> Read about the Omega Shielding Products Case Study here.
ABOUT THE GDUSA AMERICAN WEB DESIGN AWARDS
Almost 2,000 entries were submitted in this year's competition, and only the top 15% were selected as winners. The GDUSA American Web Design Awards™ recognizes and honors powerful designs of both the online and digital experience.
ABOUT THE GRAPHIC DESIGN USA
For more than 50 years, Graphic Design USA (GDUSA) has been an information source for graphic design professionals. Each year, GDUSA holds the American Web Design Awards™ competition, a contest designed to recognize and celebrate the increasingly expansive ways that graphic design shapes websites, and online and interactive experiences.
Interested in taking your b2b brand to the next level in 2019? Please give us a call at (908) 534-9044.
Interested in learning more about this subject?
Please fill out the form and we'll be in touch as soon as possible.