Flashback Friday – Calmar Dispensing
December 1, 2017 9:00 am
Brand Development, Circa 1975
Delia Associates was agency of record for Calmar Dispensing Systems for over 23 years. During that time period, we helped transform the Calmar brand into an industry innovator and the dominant global manufacturer of mechanical dispensing solutions.  Integrated services included aggressive public relations and trade advertising, tradeshow marketing, sales support tools, events, and direct marketing. Calmar was acquired by Meadwestvaco in 2006, which eventually merged to form WestRock in 2015.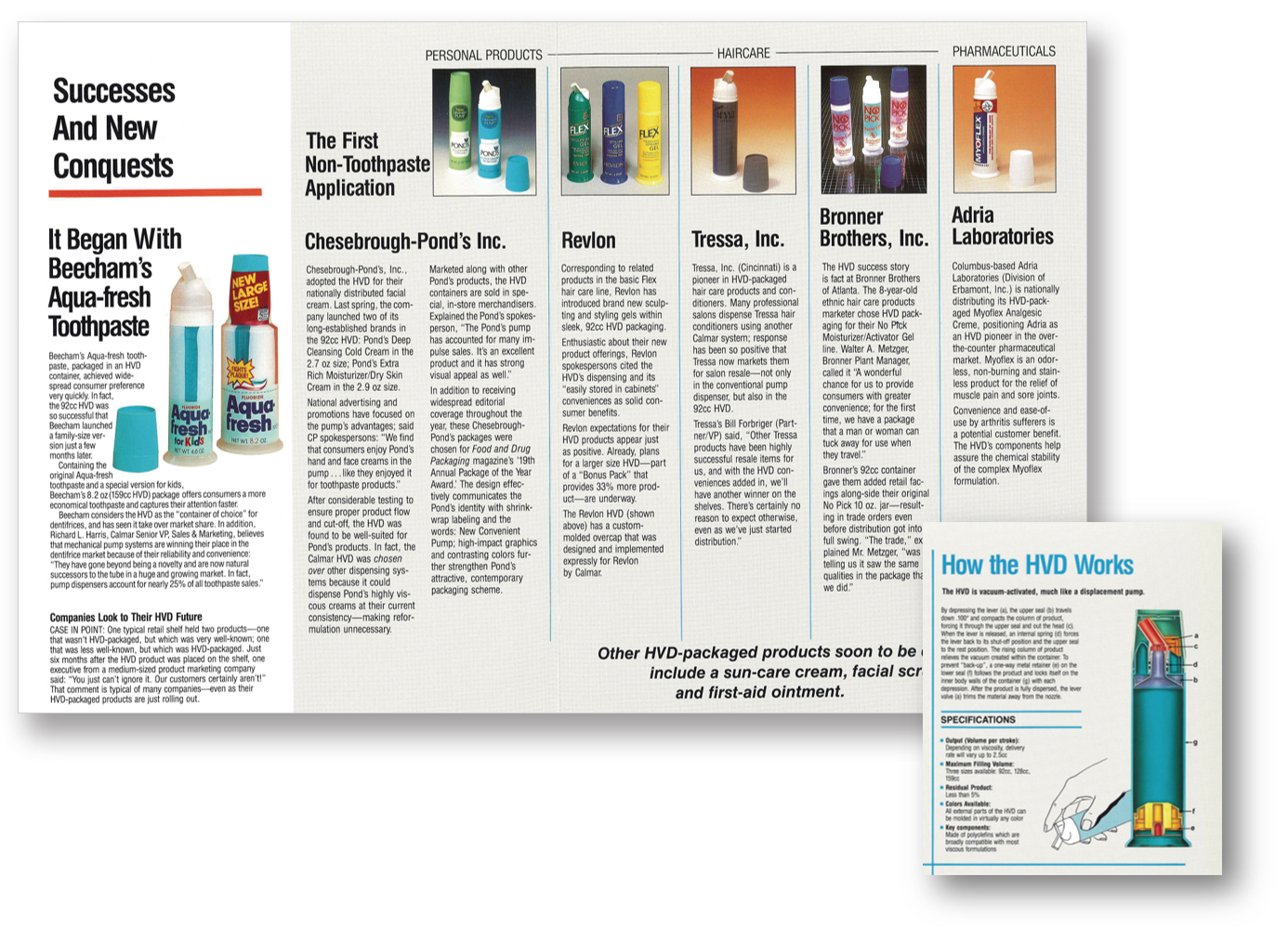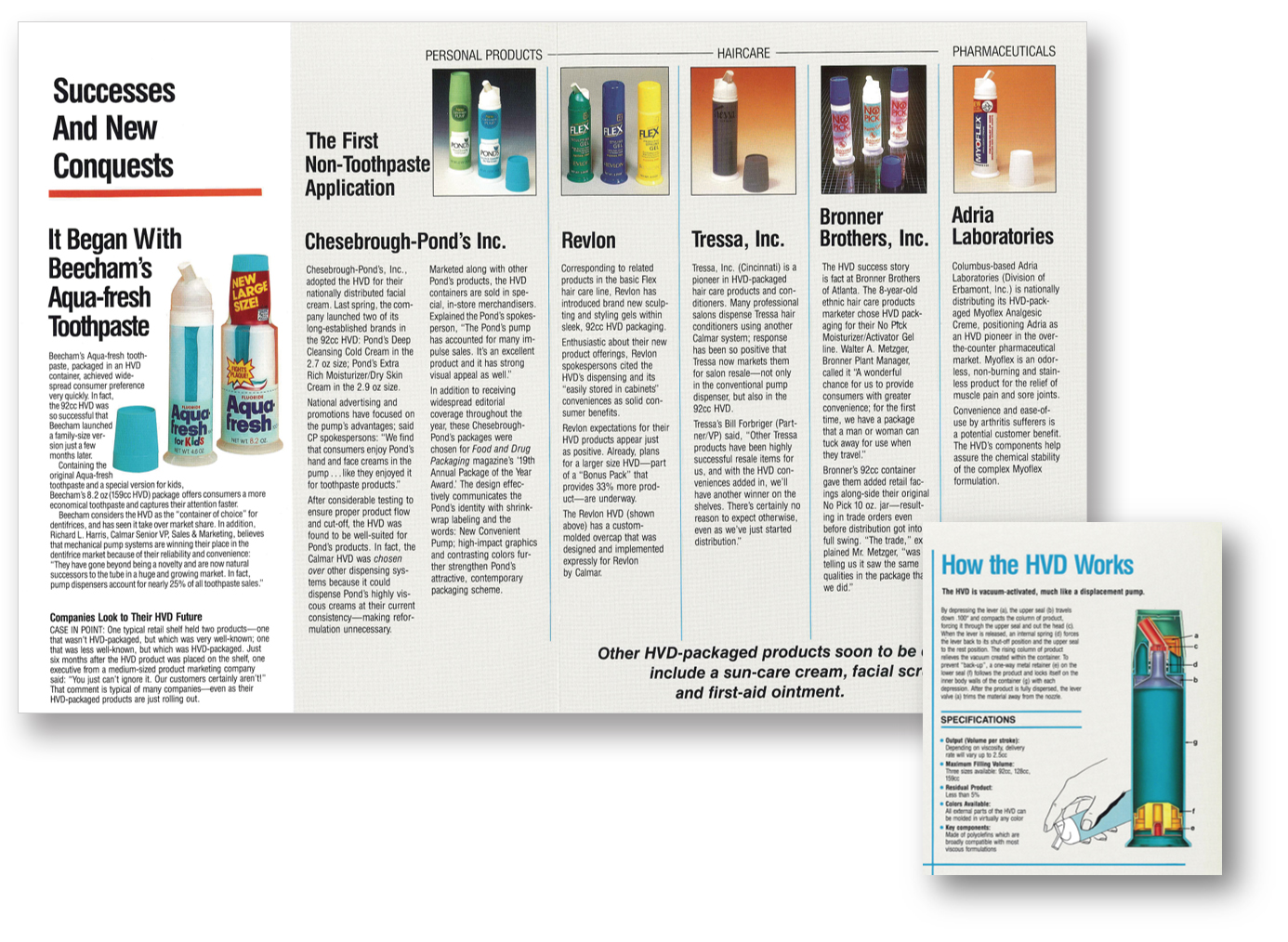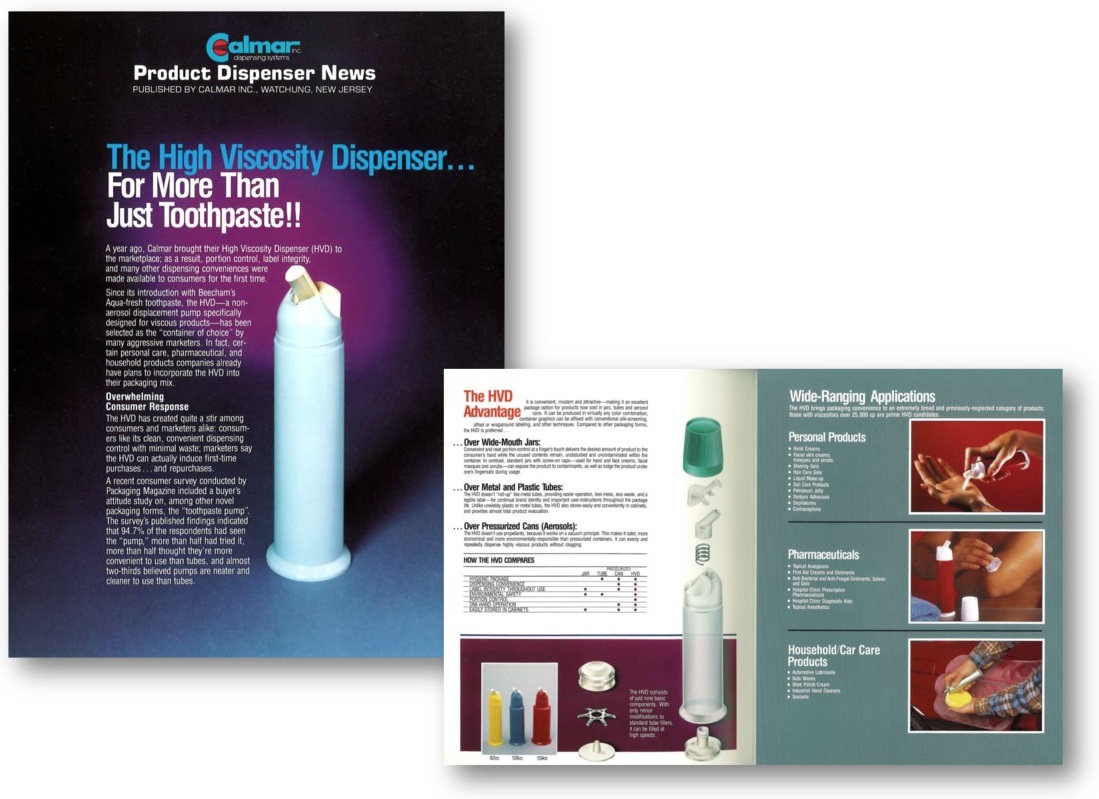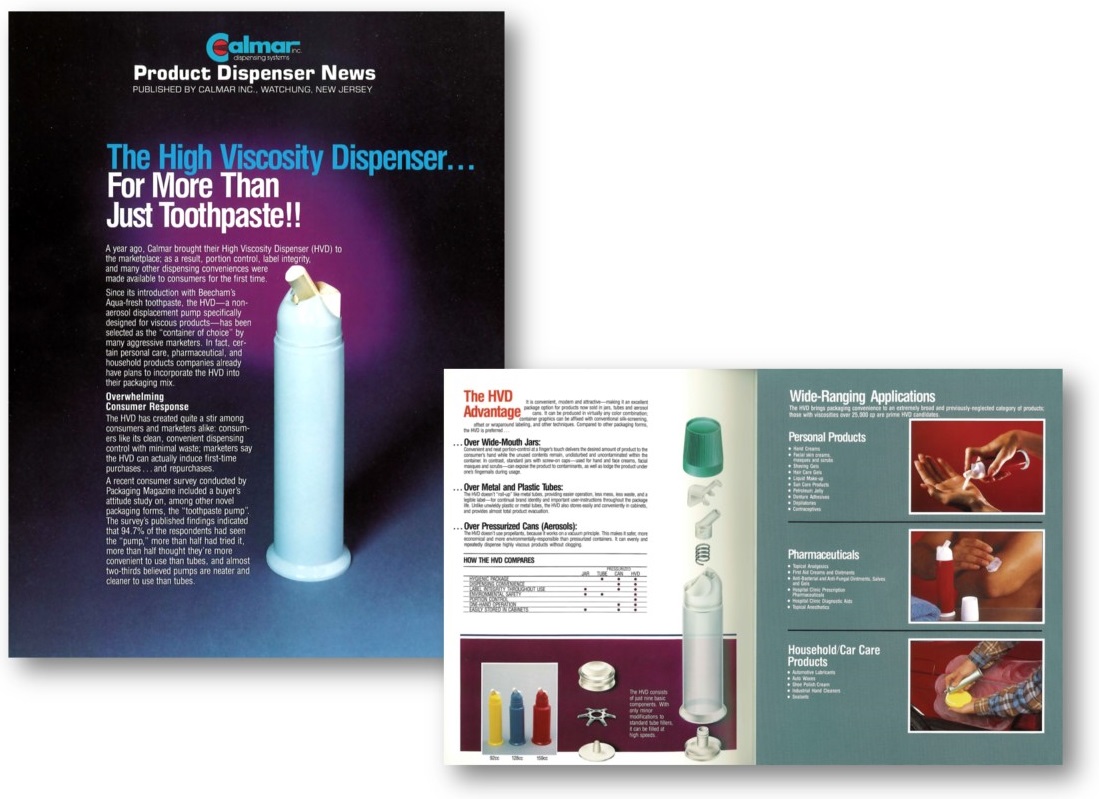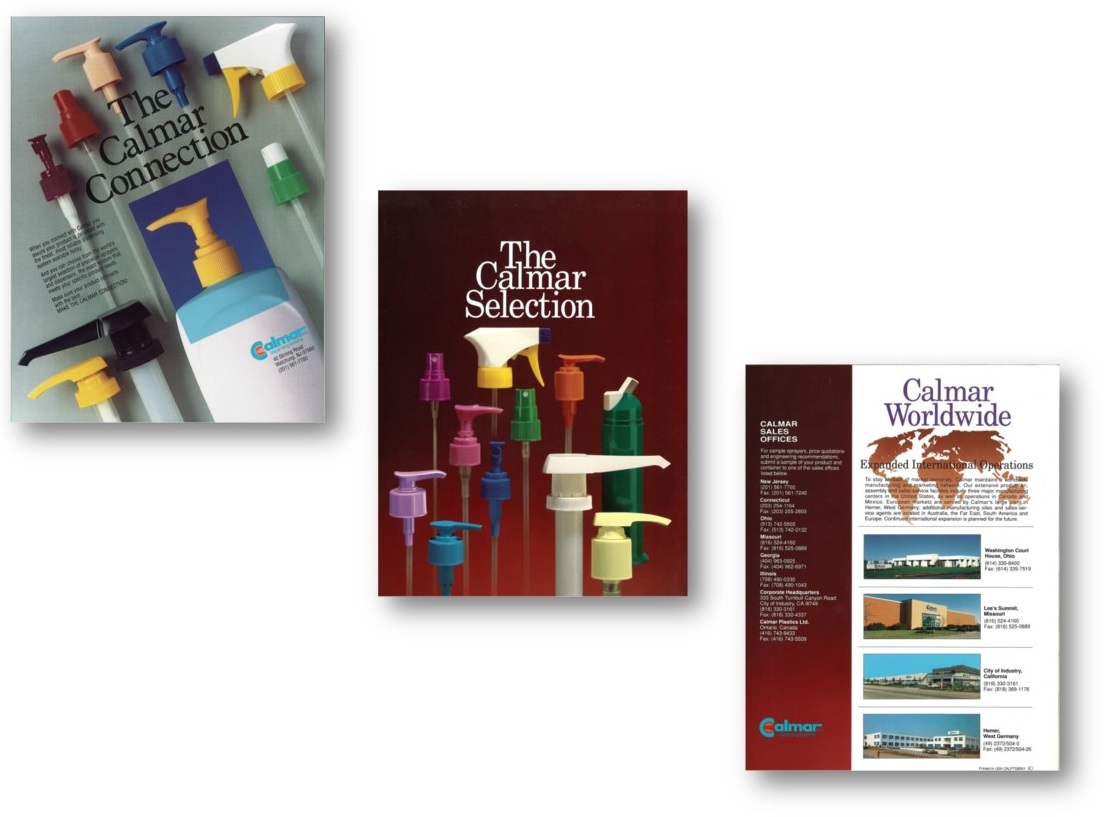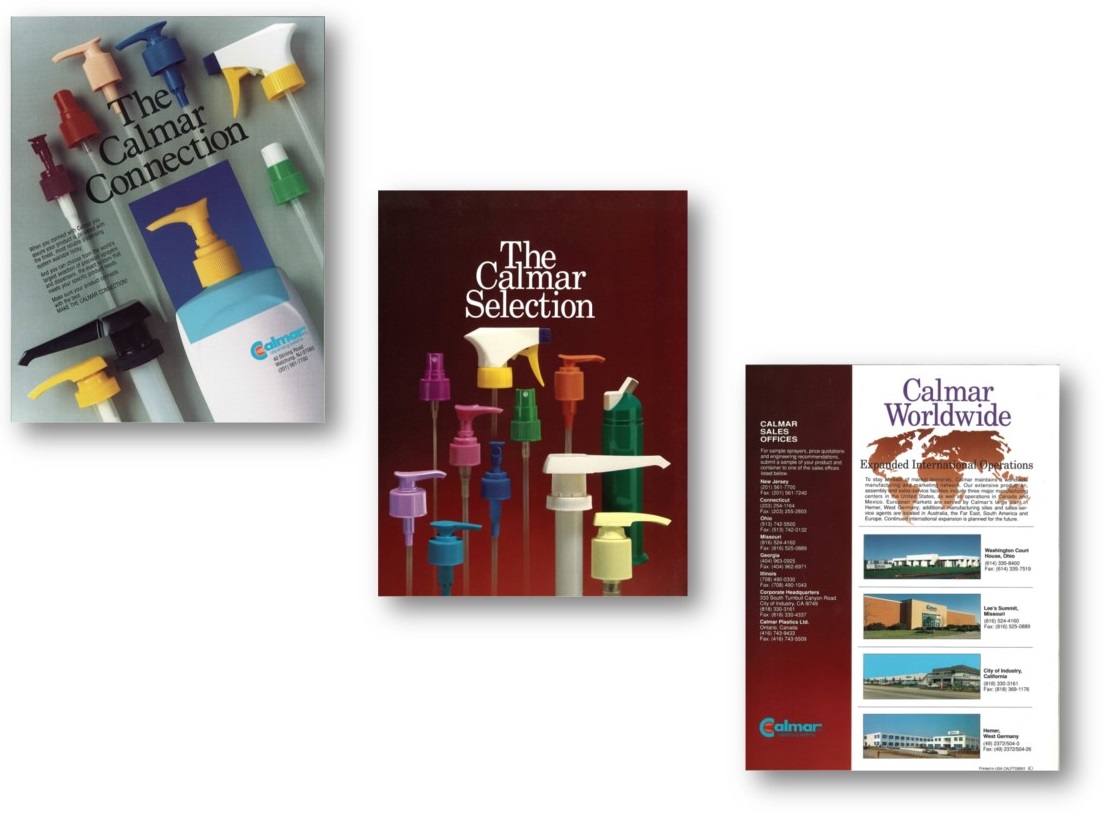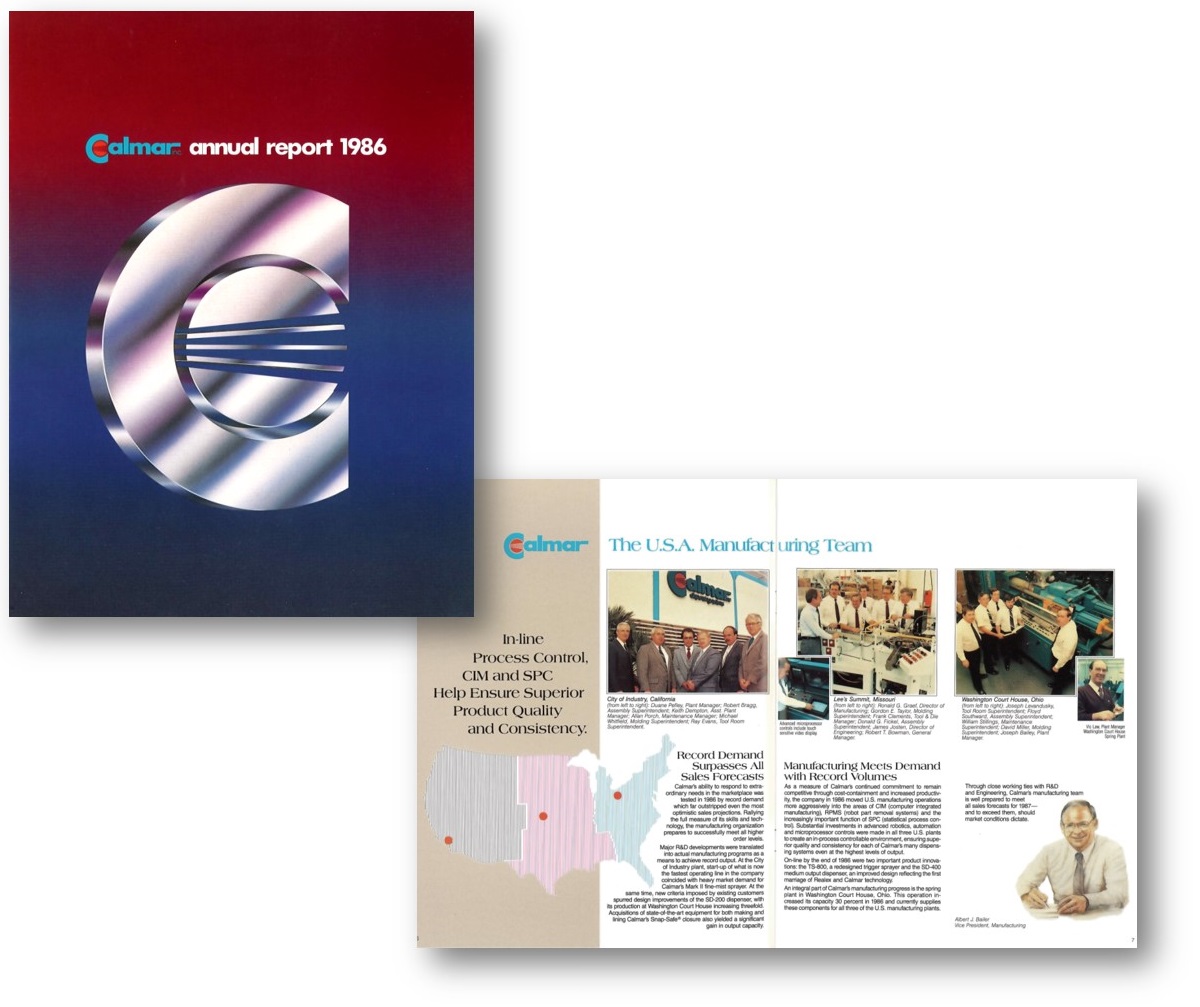 Interested in learning more about this subject?
Please fill out the form and we'll be in touch as soon as possible.