Flashback Friday – Norwich Pharmaceuticals
April 7, 2017 11:30 am
Brand Development Circa 2001.
Norwich Pharmaceuticals (Norwich Pharma) had been part of P&G Pharmaceuticals for almost 20 years before Outsourcing Services Group acquired the company in 2001. Integral to our brand launch was a reintroduction of the "Norwich" name to the pharma community; a name with a proud 100+ year history and a legacy of excellence.
Brand development and integrated launch initiatives included a new corporate identity and logo, website development, tradeshow materials, sales literature, as well as launch PR and outbound communications.
Norwich would remain a client of Delia Associates for the next 10 years.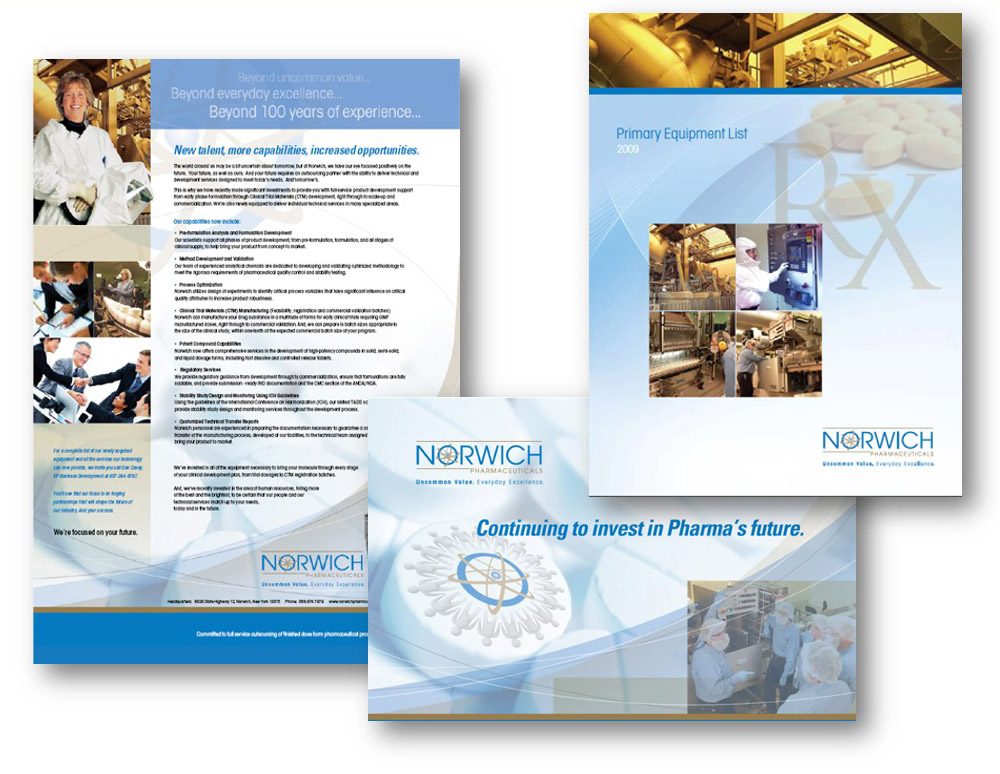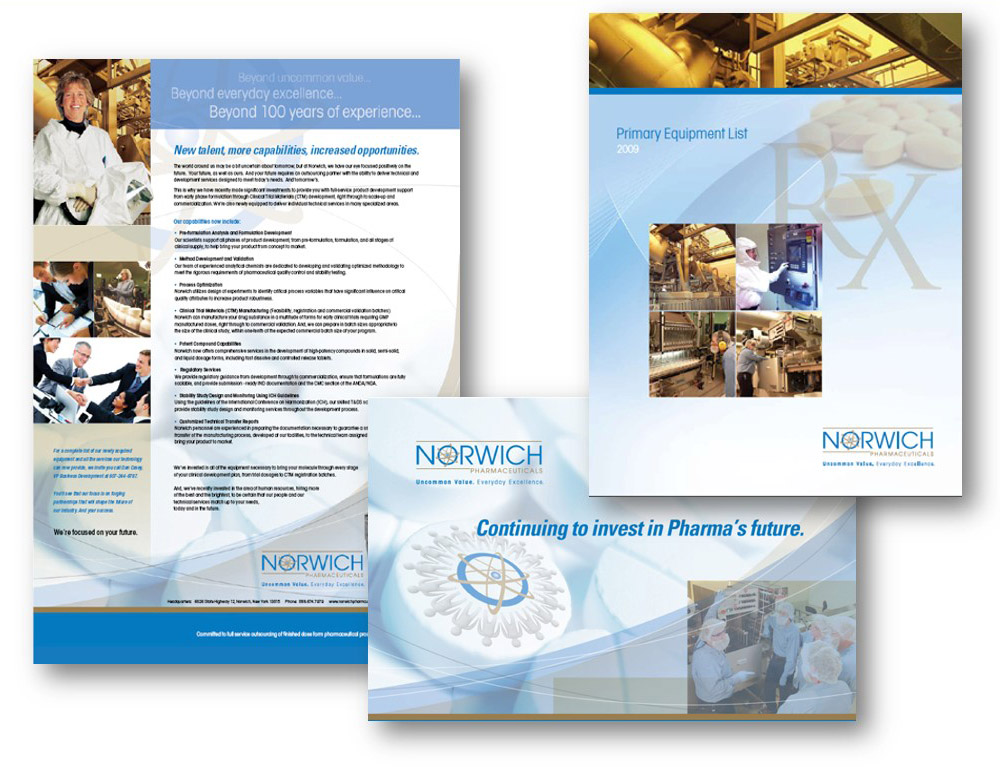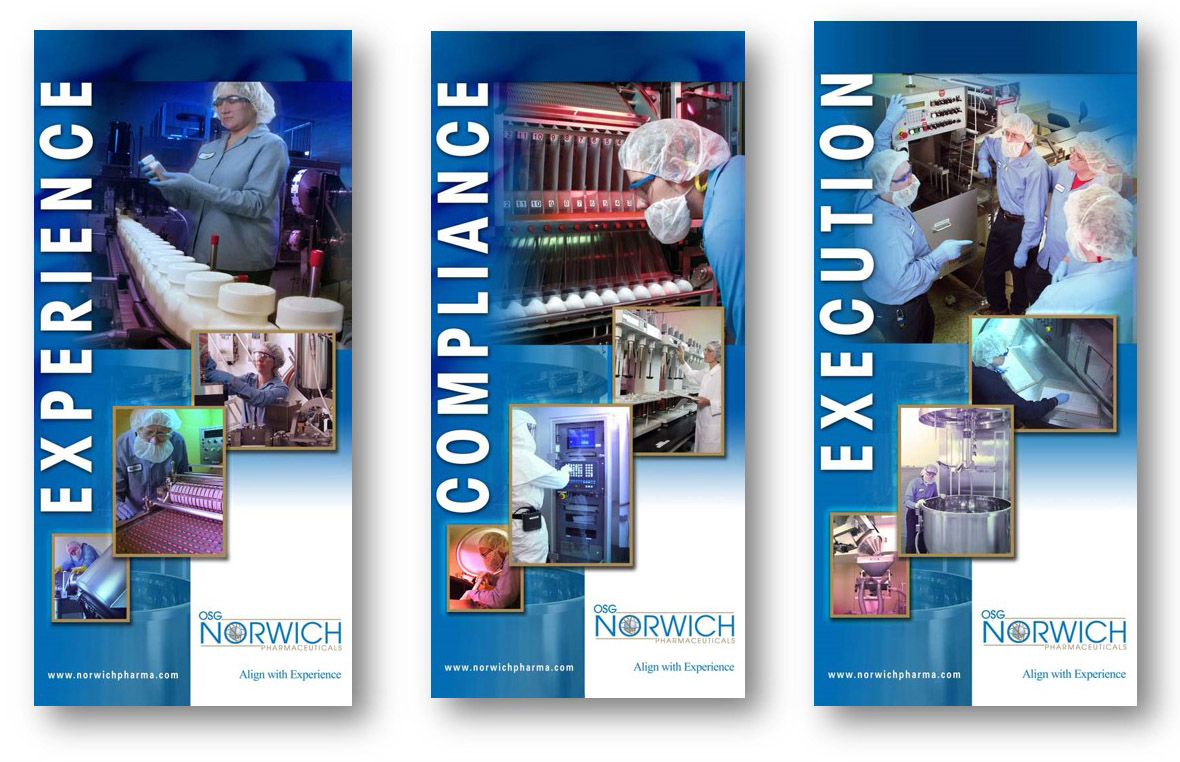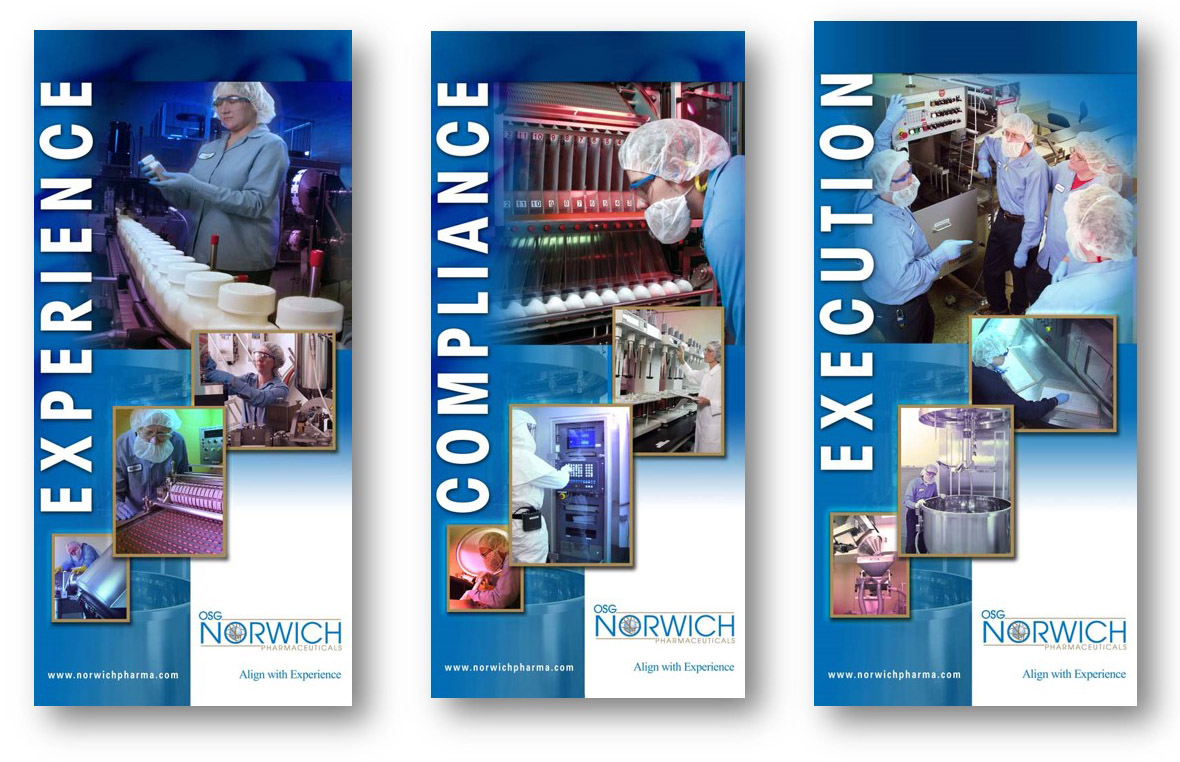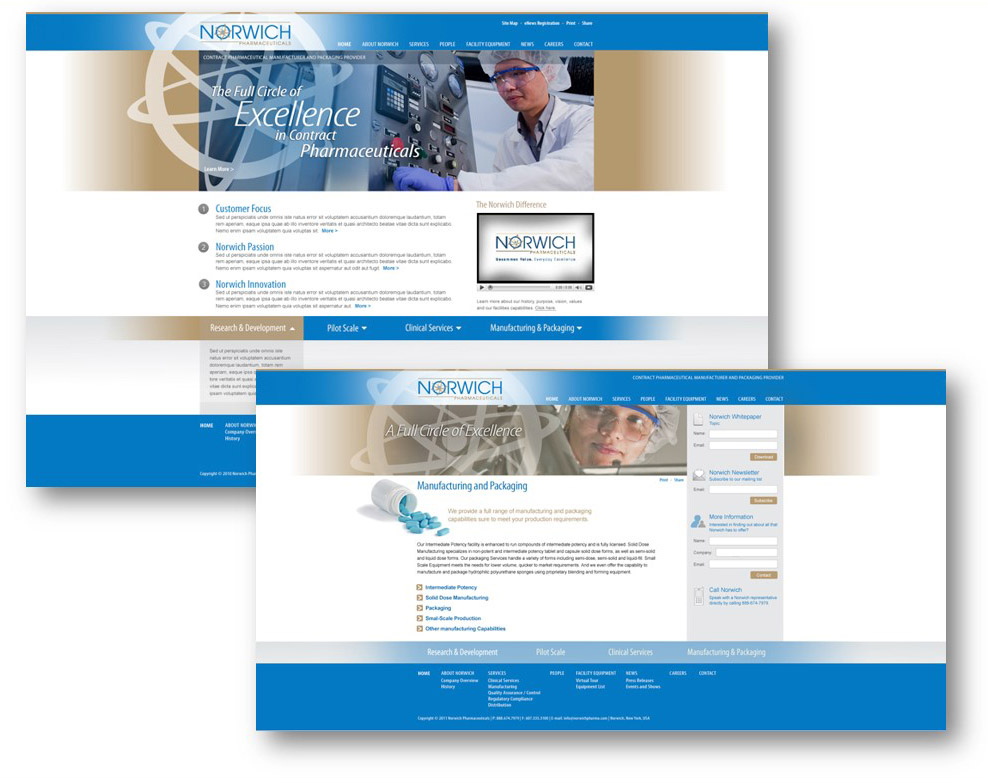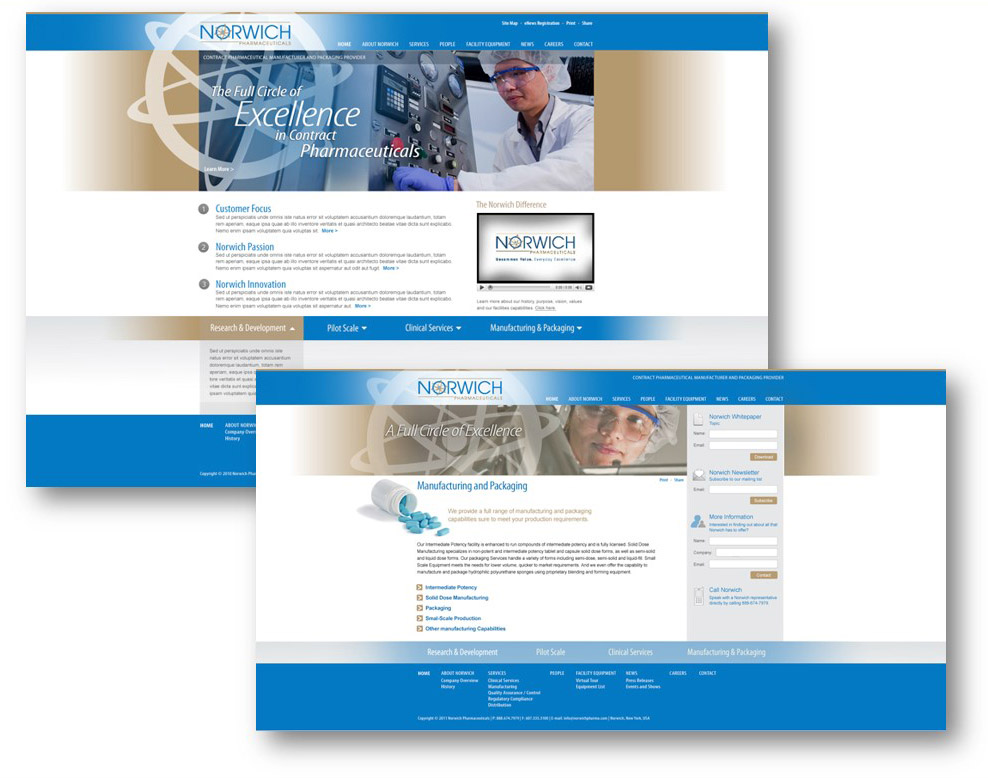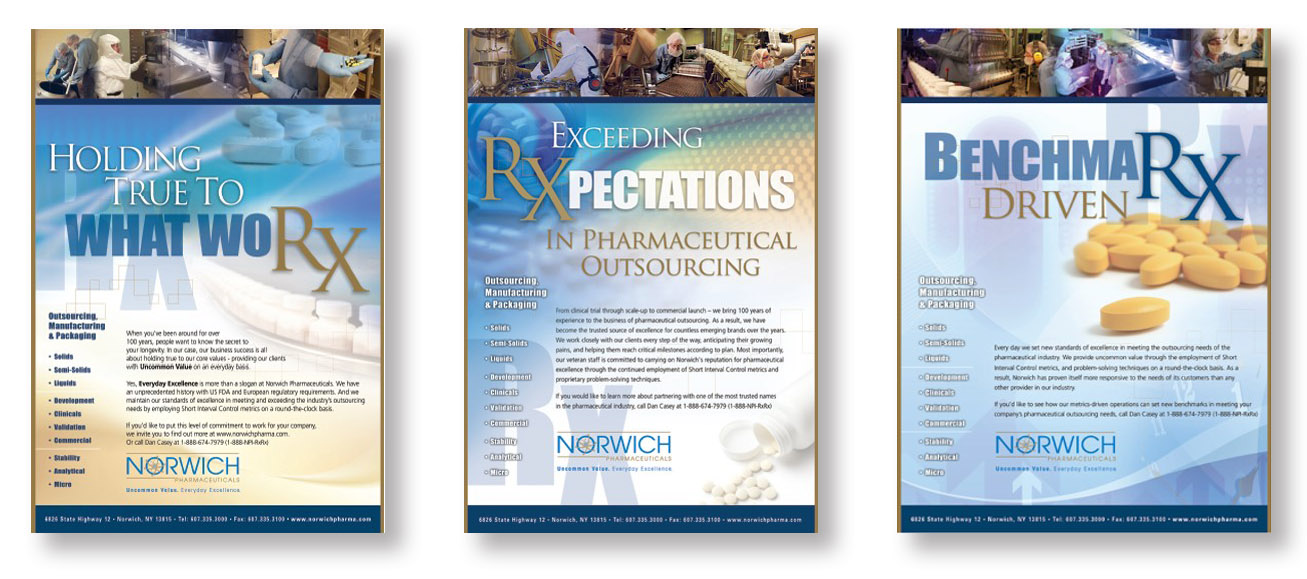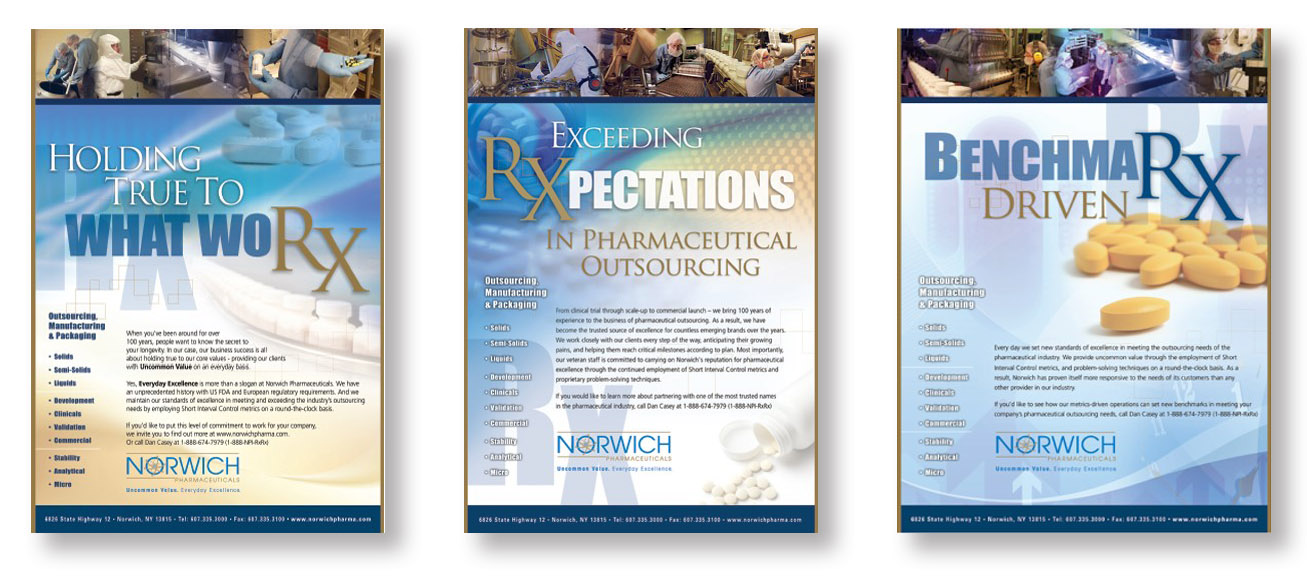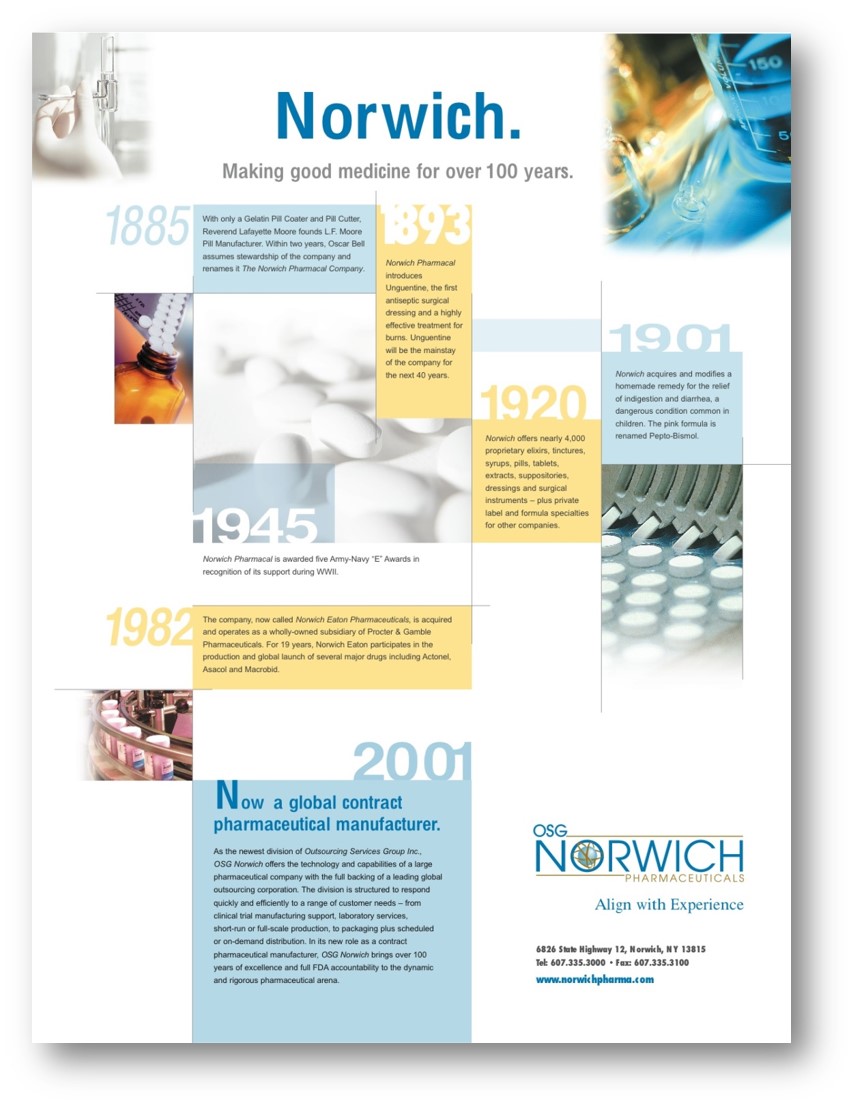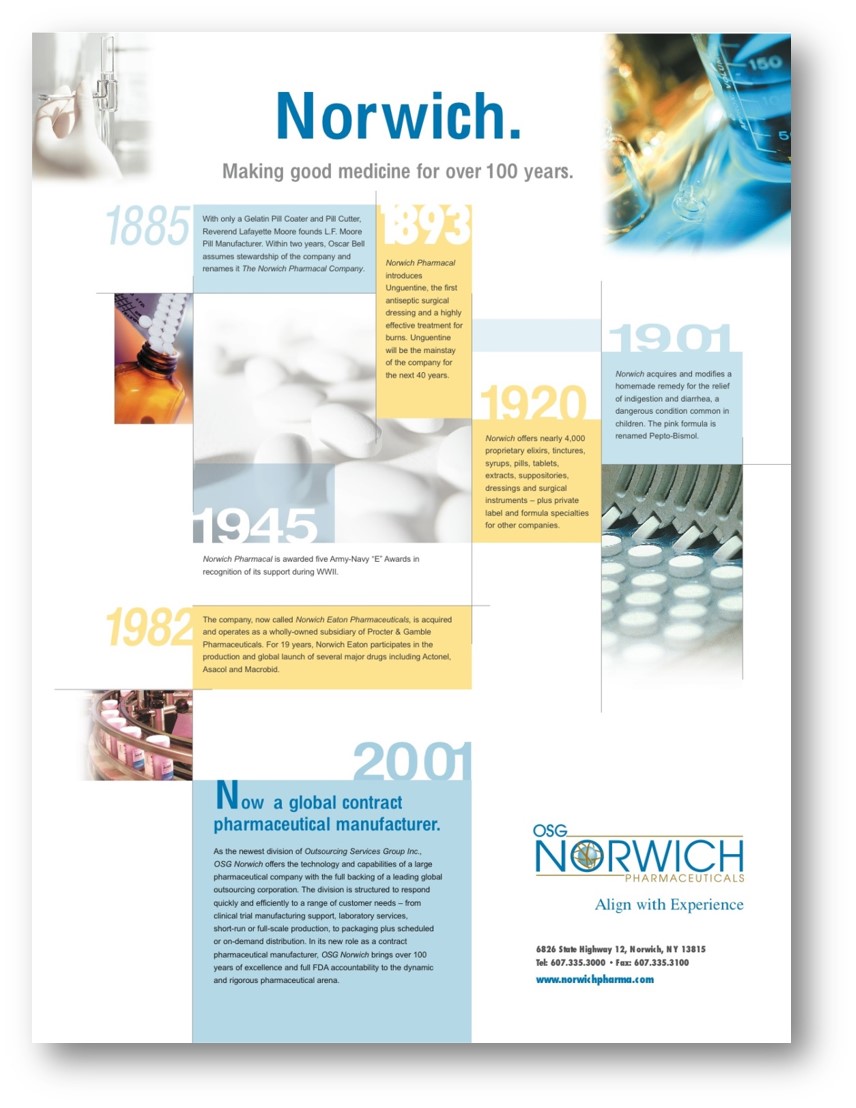 Interested in learning more about this subject?
Please fill out the form and we'll be in touch as soon as possible.