Flashback Friday – Orion Analytical
December 15, 2017 10:00 am
Brand Development, Circa 2014
Brand development for Orion Analytical, a materials analysis & consulting firm, highlighted Orion's unparalleled reputation as a leader in authenticity studies for museums and art brokers including Sotheby's.  Branding services included a new logo mark and a refreshed visual identity depicted through a new, responsive website.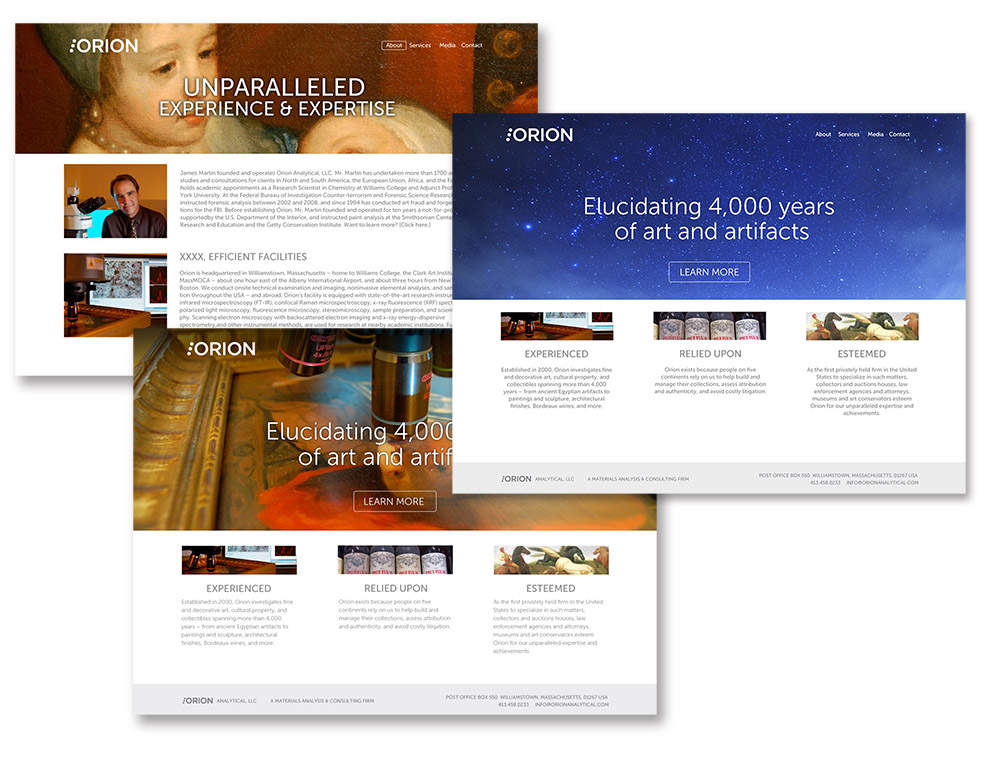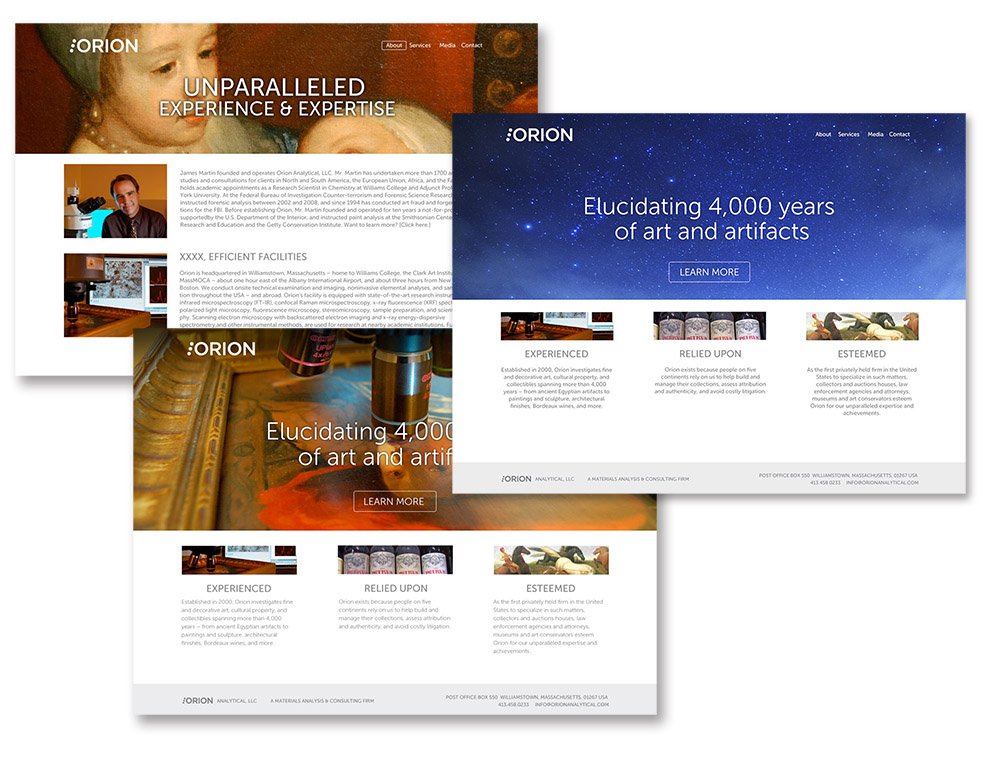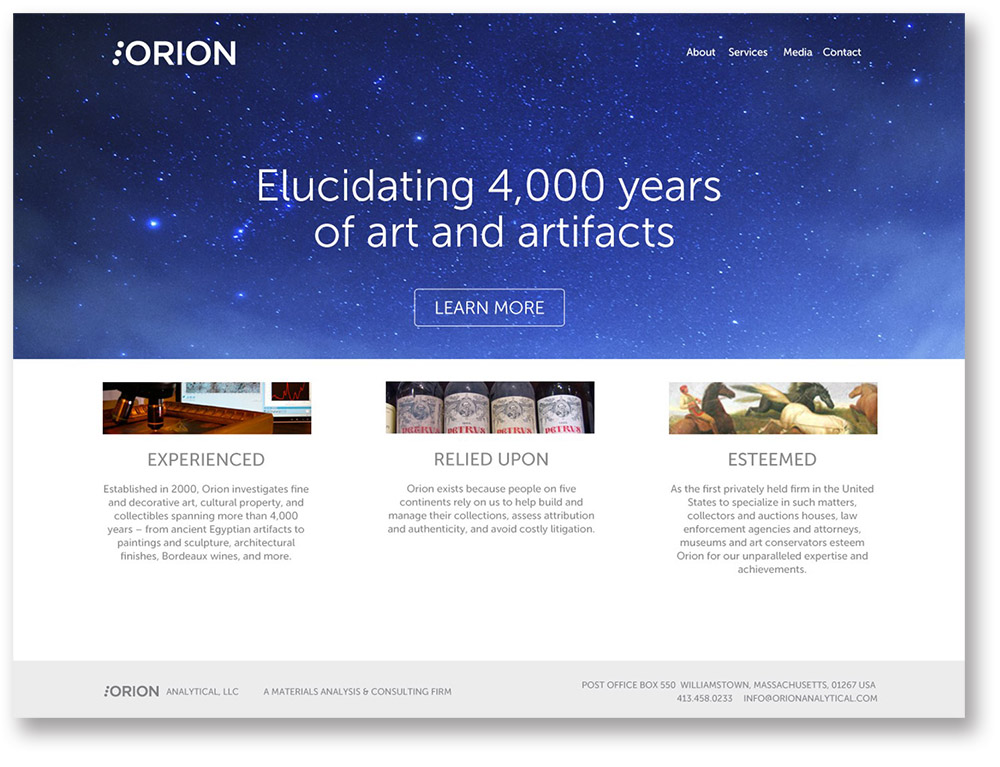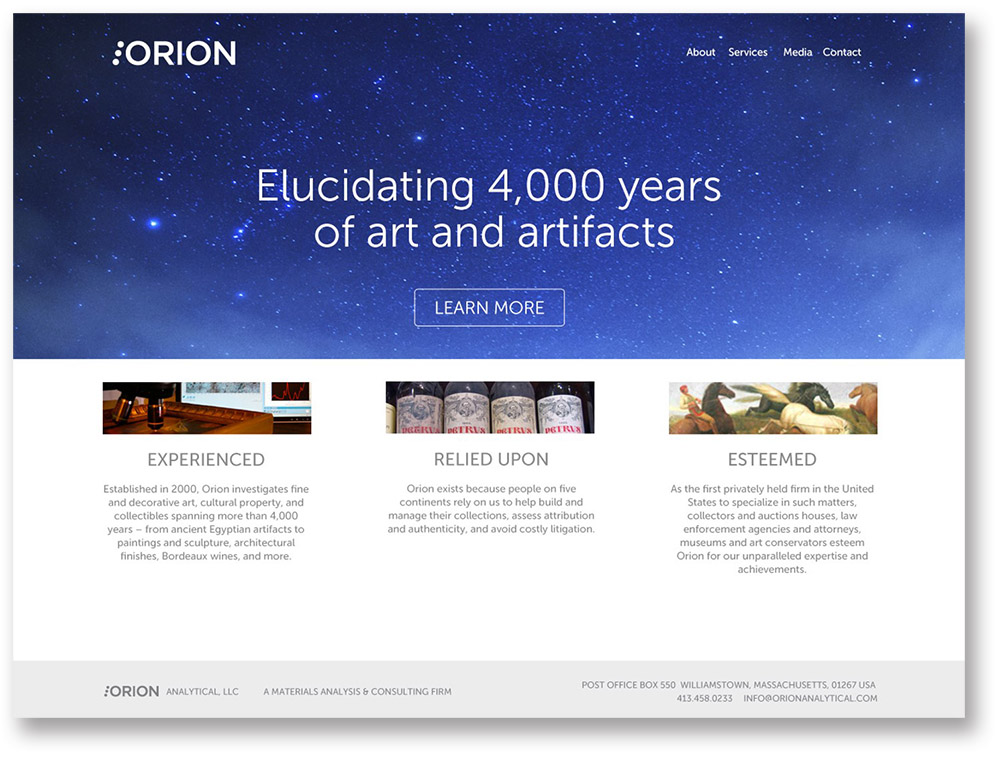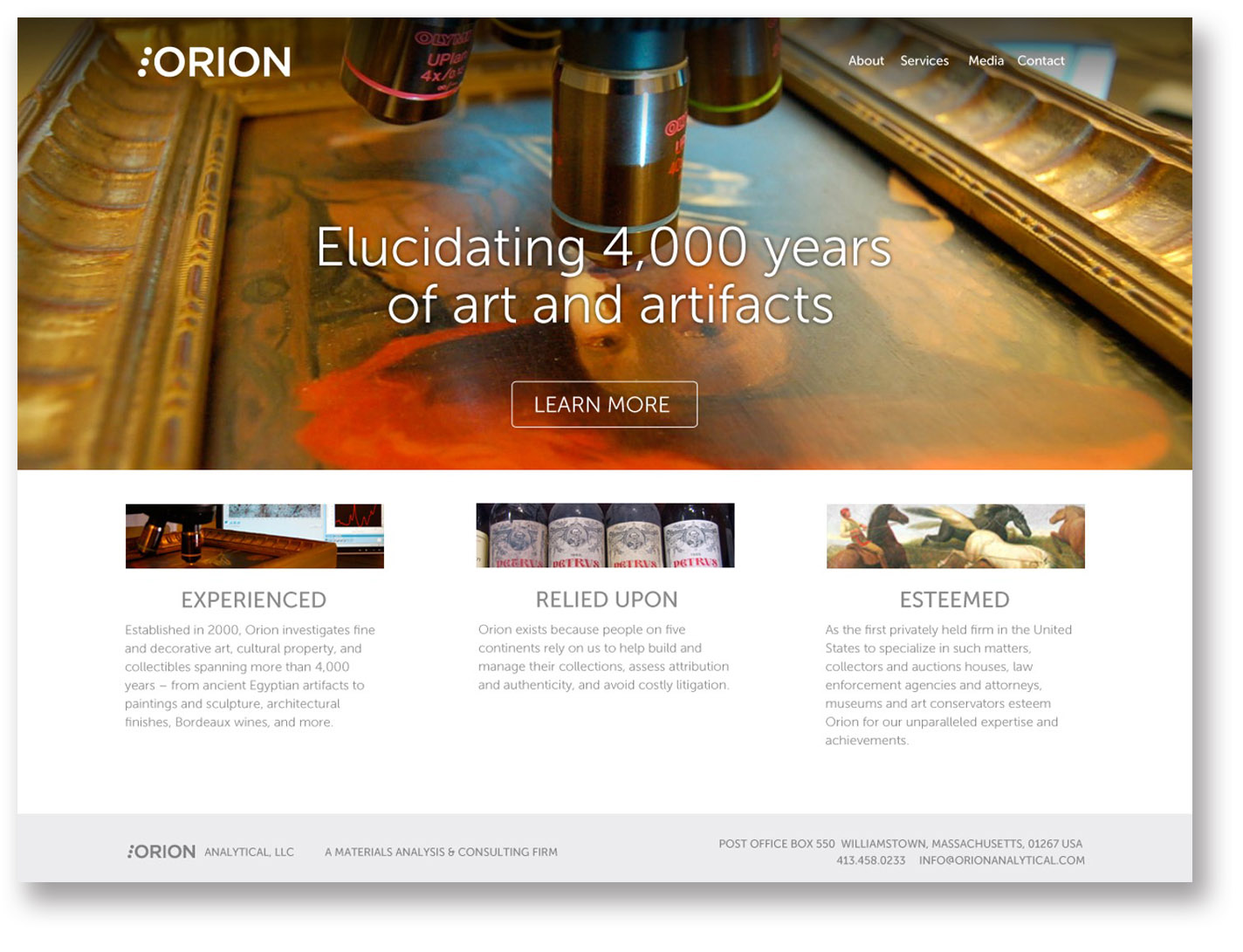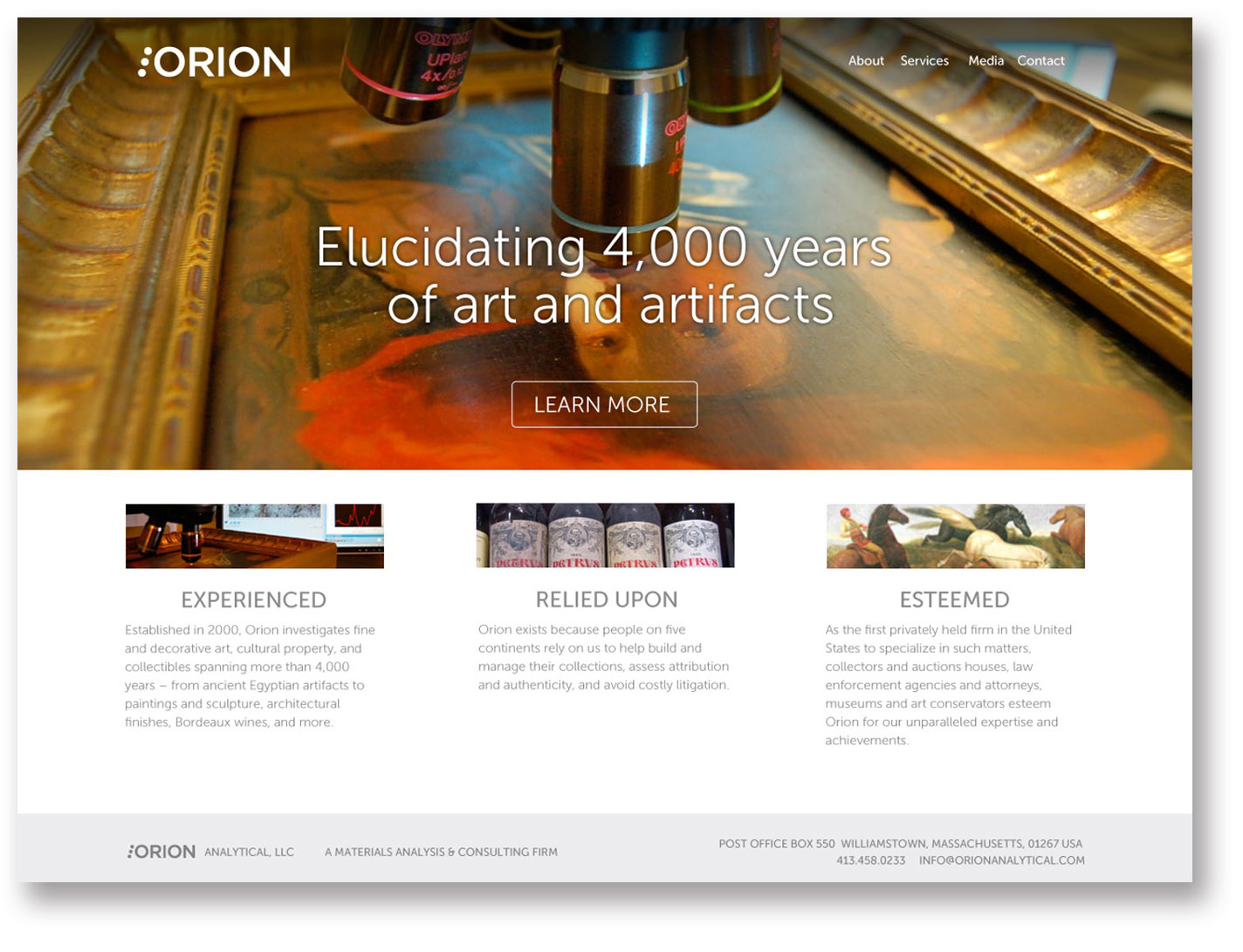 Interested in learning more about this subject?
Please fill out the form and we'll be in touch as soon as possible.