Flashback Friday – Verducci's Food Market
March 17, 2017 1:00 pm
Brand Development Circa 2003
Brand Development efforts for Verducci's, a multi-faceted gourmet food market, included brand messaging and regional advertising to showcase the cooking school, team events, bistro, gift baskets and catering services.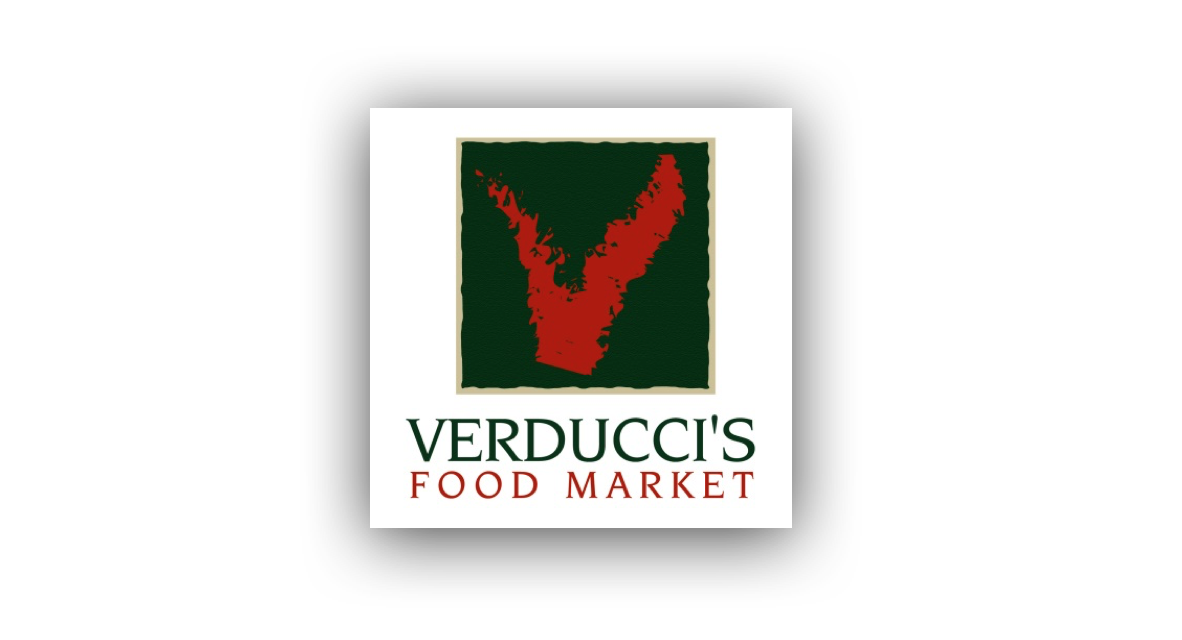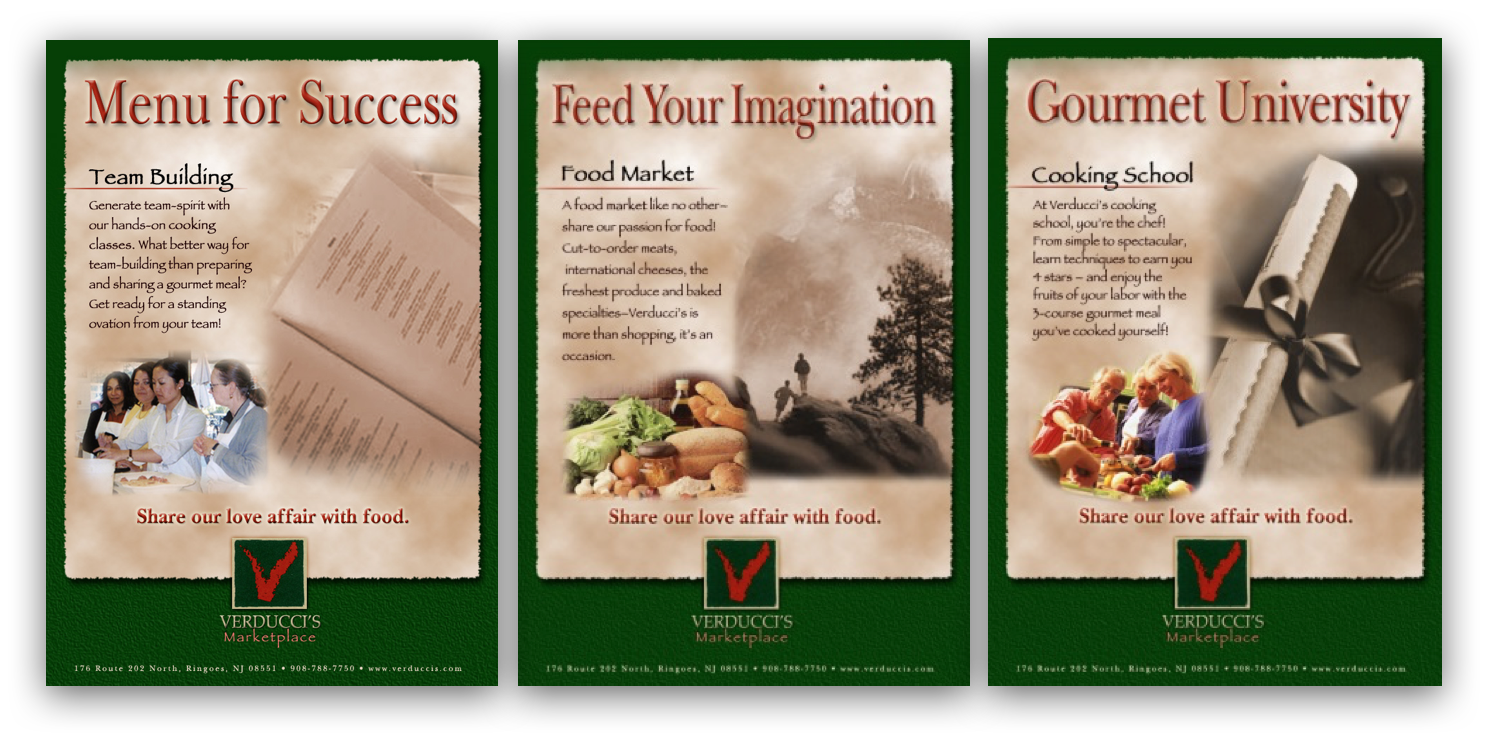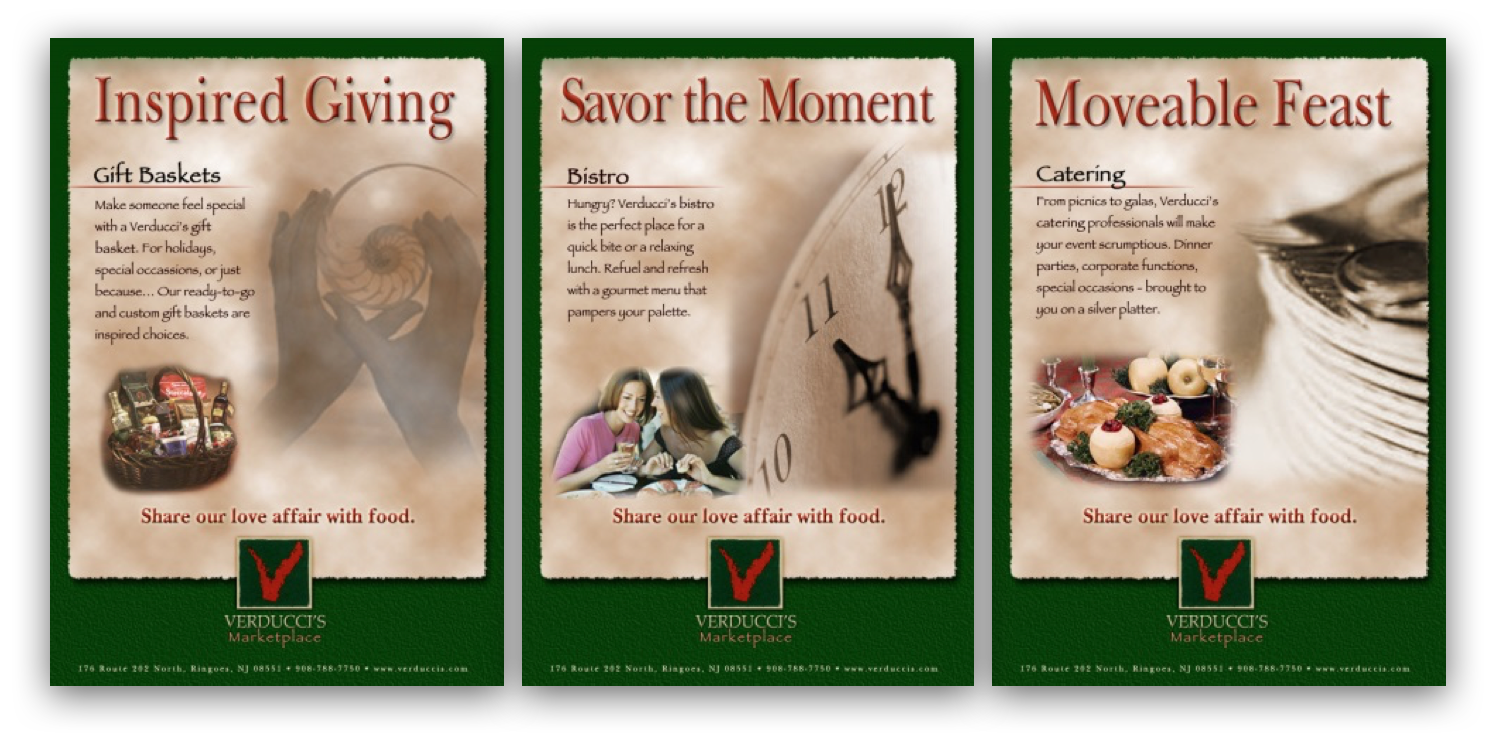 Interested in learning more about this subject?
Please fill out the form and we'll be in touch as soon as possible.