Flashback Friday – Victor Tubing
March 9, 2018 3:00 pm
Brand Communications, Circa 1991
Victor Tube Corporation, then a part of CCL Industries, was a leading manufacturer of aluminum and plastic tubes. Brand communications included new sales tools, and extensive trade advertising and public relations. The Victor Tube capabilities brochure featured a custom die-cut pocket of actual tubes, and won several awards for creativity.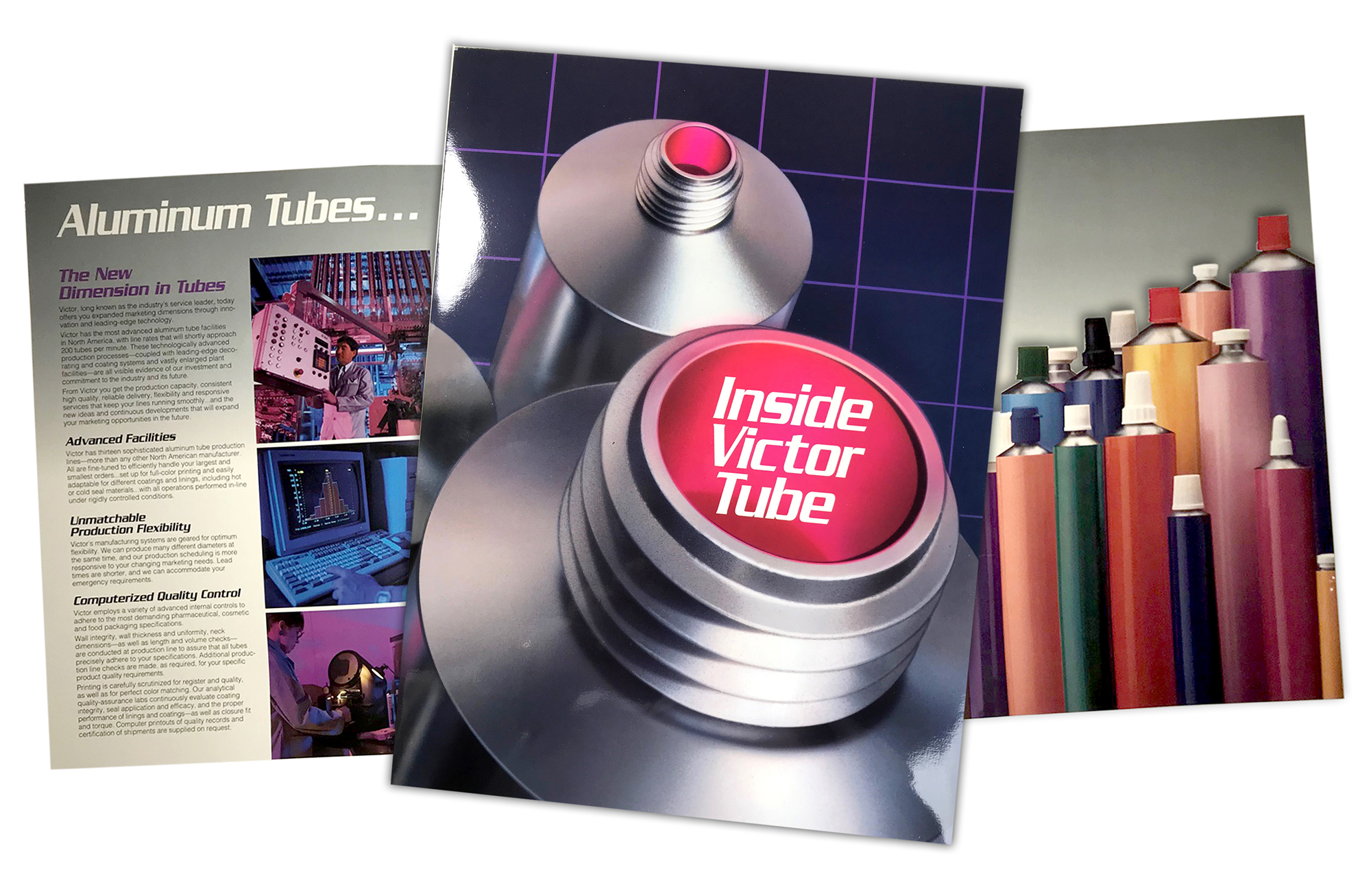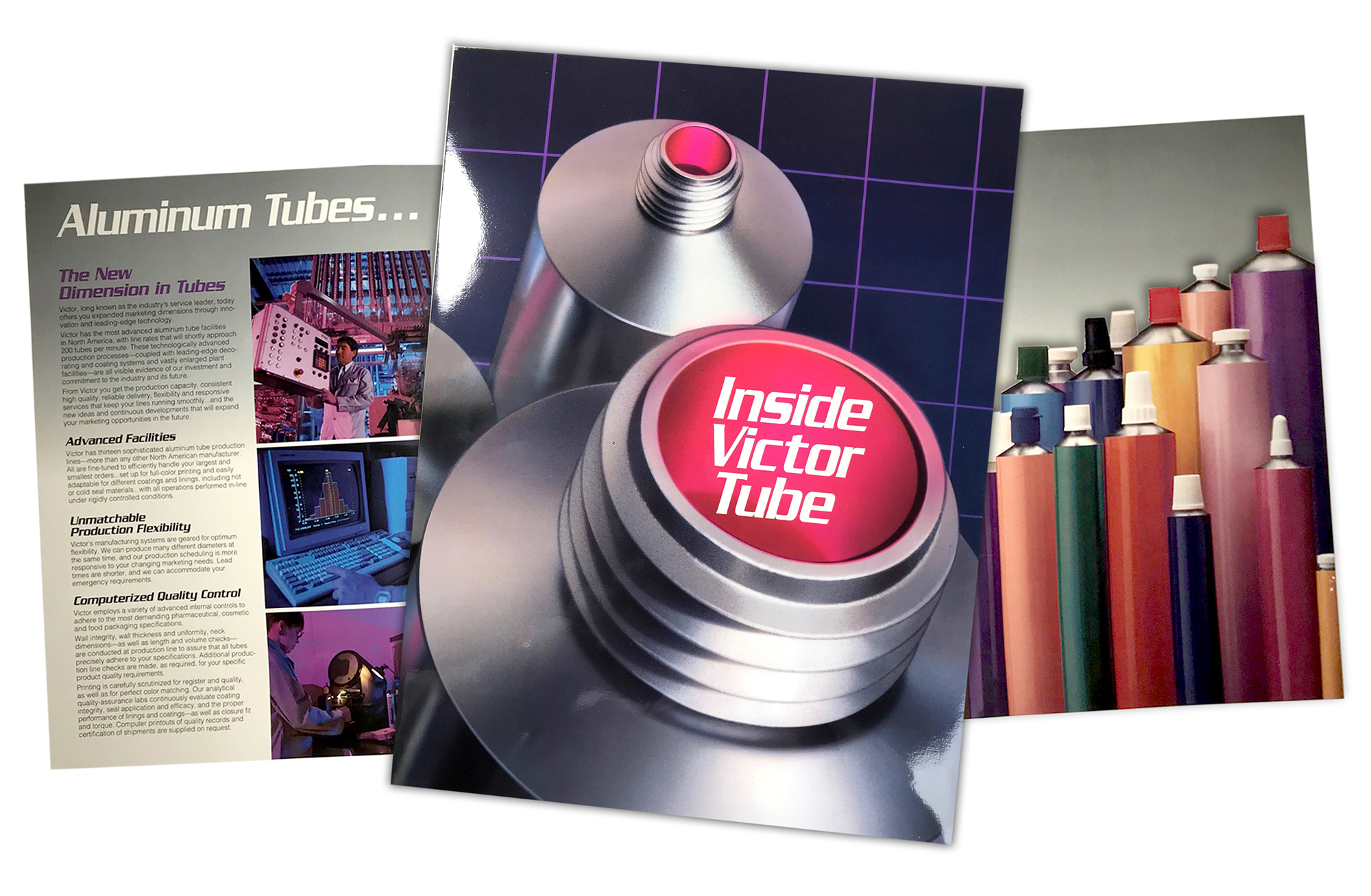 Interested in learning more about this subject?
Please fill out the form and we'll be in touch as soon as possible.