Iceberg Dead Ahead or..
September 28, 2018 7:13 pm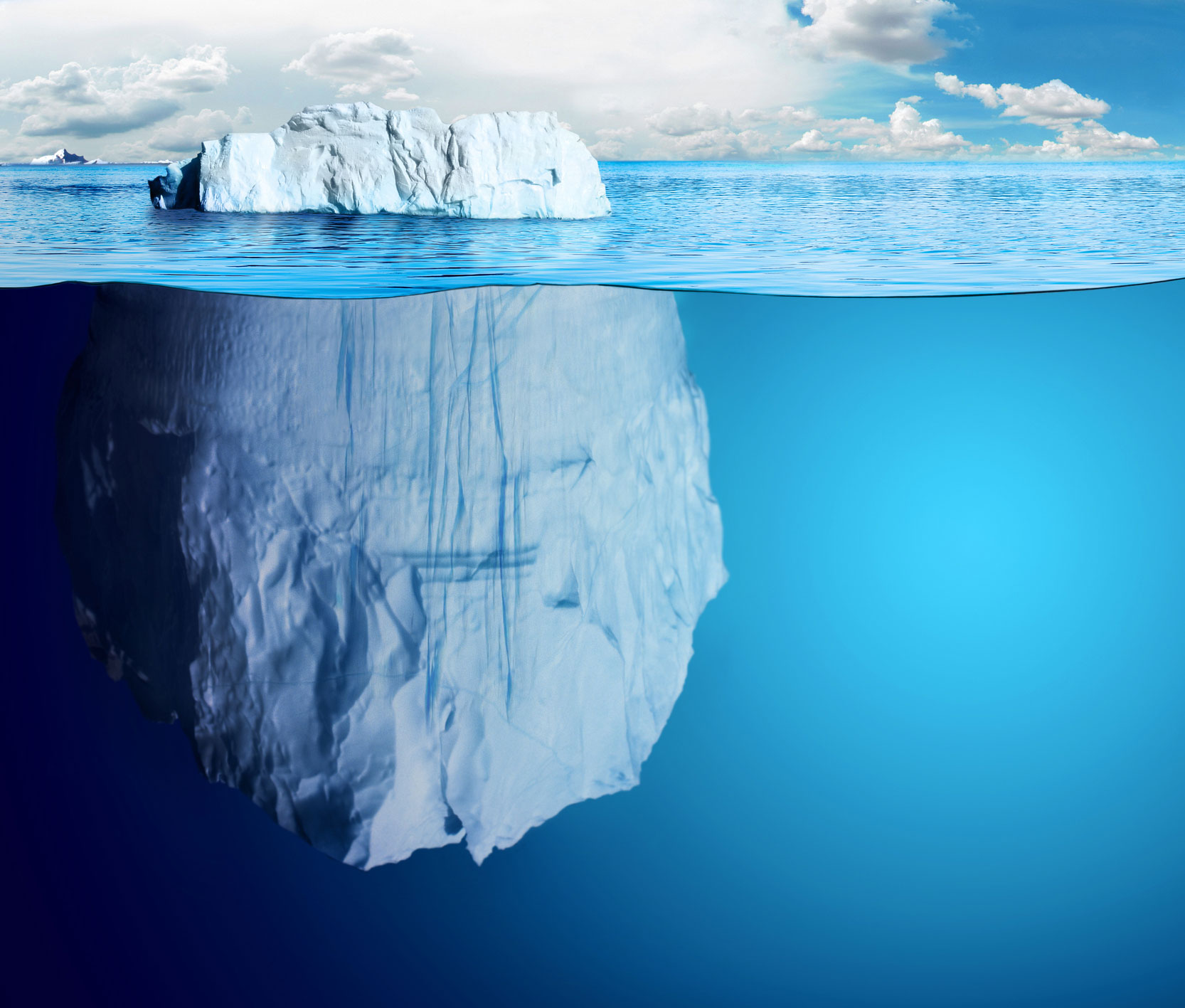 By Rich Palatini, Director, Brand + Creative, Delia Associates
What a maritime disaster can teach us about optimizing customer experiences.
Remember the Titanic?
It was the "unsinkable" British passenger liner that struck an iceberg on April 14, 1912, and sank during its maiden voyage from Southampton, England to New York City.
At 11:40 pm that night, lookout Frederick Fleet spotted an iceberg and immediately alerted the captain. But even this early warning was unable to help the pride of the White Star line avoid her ultimate fate. Ironically, it had more to do with what was below the surface than what the lookout had seen.
Why?
Because 90% of an iceberg's volume is underwater. That's why. And that's what made all the difference.
One-hundred-and-six years later in a seemingly unrelated event, Amazon announced that it's rebranding its ad products. In the restructuring, Amazon Advertising Platform (AAP), Amazon Media Group (AMG), and Amazon Marketing Services (AMS) brands will all be retired and be repositioned under one umbrella called Amazon Advertising.
What does this name change represent?
Nothing. That's right, nothing.
At least not in the ways all these products function.
But, beyond the new name, what will change are how Amazon's advertising product solutions deliver more simple and intuitive ways for agencies to interact with them and shift budgets.
OK, so what does an ocean liner sitting at the bottom of the Atlantic Ocean, the world's largest online retailer, and even your business have in common?
The Iceberg Principle.
Simply stated, it means making the client's experience and engagement with your brand; one that's straightforward, successful and satisfying for everyone. You do the deep dive and all the hard work. Their brand experience is clear sailing.
Amazon's decision to consolidate their products is a prime (no pun intended) example. It demonstrates their commitment to making investments in the client experience by streamlining their brand structure and product functionality. Essentially, pushing more of their "iceberg" below the waterline, sparing agencies unnecessary complexity in navigating the multi-brand maze and the associated wasted time.
Here's another example. In August, FedEx announced that it's consolidating its look by turning all of its logos purple and orange. Research indicated that customers recognize the various services and divisions as one FedEx brand throughout the world. The purple and orange combination was previously used on FedEx's Express and Supply Chain logos and will now be applied to all of its business division logos, including FedEx Corp., Services, Office, Ground and Freight.
Simple. Efficient. Customer-centric.
So how's your brand "iceberg"?
Is 90% percent of it below the waterline?
It should be.
Make less of your iceberg visible "above the water" where clients engage and more "below the water" where you work harder so they don't have to.
It can be as minor as shortening the "Information Required" form to download a white paper, as tedious as re-designing an online parts catalog to improve navigation and ordering, or as extensive as total website overhaul.
The point is, keep your customers as far away as possible from what's lurking "under the water" and closer to getting what they need quickly and efficiently, so they can get back to doing what they do best: growing their business.
Anybody want to buy a used wetsuit?
Interested in learning more about this subject?
Please fill out the form and we'll be in touch as soon as possible.