INTERN 2 INTERN
June 18, 2018 12:25 pm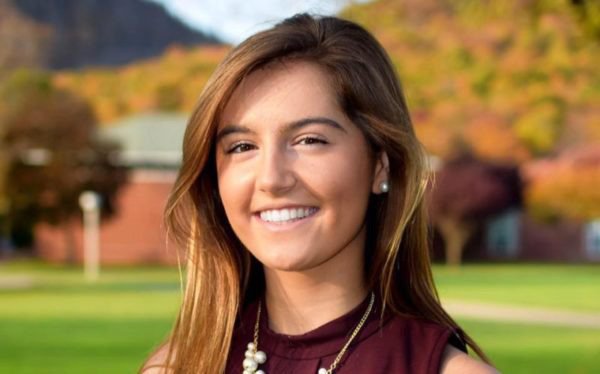 Catching up with our 2017 intern, Morgan Staples
Delia Associates extends a special "shout out" to our 2017 summer intern, Morgan Staples. Morgan was recently interviewed by Brielle Mulcahy, our current summer intern, to give an update on what she's been up to, and reflect on her time at Delia Associates. Interns in our intensive summer internship program have historically come away with a strong brand knowledge foundation, while making great contributions to our firm along the way. Morgan will be joining New York-based Hill Holliday this summer.
CHECK OUT WHAT MORGAN HAD TO SAY:
Q: What did you enjoy most about working with Delia Associates?
Morgan: "I especially enjoyed working with the team at Delia Associates because everyone was friendly and willing to help me in any way possible. I felt they truly wanted the best for me, and helped make sure I completed every task with excellence. In the end, I was able to connect with the employees and gain a better understanding of two very important words: branding and marketing."
Q: What specific skills did you learn while interning at Delia Associates?
Morgan: "English has always been my strong suit, so I was able to use my talents not only to strengthen my writing skills, while supporting the company's marketing content. I thoroughly enjoyed the writing aspect of my internship." Morgan realized her writing previously was a little overly wordy, until the team at Delia Associates helped her develop a more concise writing style.
Q: What was your favorite thing(s) about interning with Delia Associates?
Morgan: "My favorite part about working with Delia Associates was the experience it gave me for my future career. The internship opened me up to the corporate world and office life in general. Before Delia Associates, I was working surface level jobs that I enjoyed, but the internship gave me exposure to different avenues of business. I was happy to have worked with Delia Associates because it better prepared me for my current internship with Hill Holliday. If I never did the internship with Delia Associates, I would feel unprepared for the internship I have now."
Q: How well did this job prepare you for your career?
Morgan: "During my internship, Ed Delia spent time explaining the foundational principles of business-to-business branding and marketing. As I venture off into future work opportunities, I feel like I can take the knowledge I have gained, and readily apply it."
Q: What is some advice you could give me about interning with Delia Associates?
Morgan: "Don't be afraid to ask questions. Branch out and extend yourself, as you gain deeper understanding of the work that Delia Associates provides for its clients."
If you're interested in interning with us next summer, please give us a call at (908) 534-9044 or email Ilena Della Ventura (idellaventura@www.delianet.com), with the subject "Summer Intern 2019."
Interested in learning more about this subject?
Please fill out the form and we'll be in touch as soon as possible.