Manufacturing Website Analytics – Quality vs. Quantity
November 2, 2017 11:00 am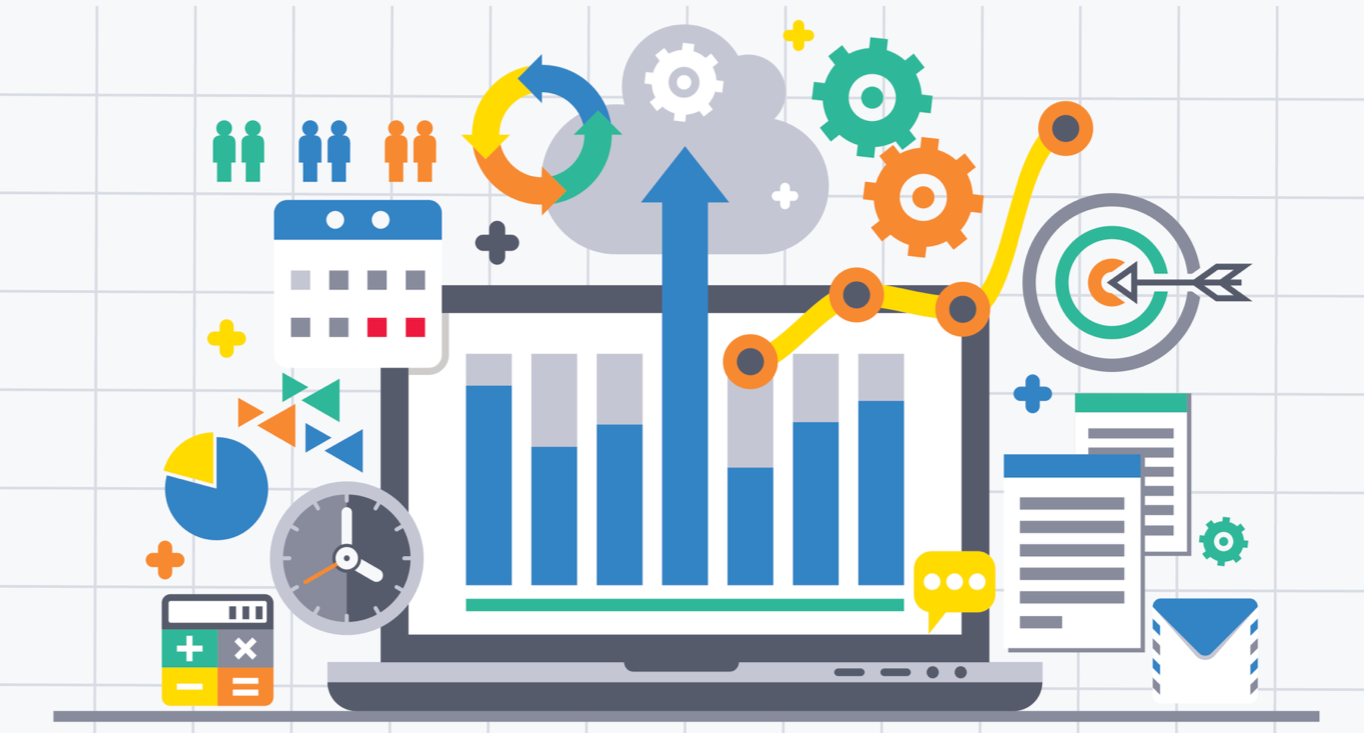 The manufacturing environment thrives on efficiency, producing more with less at the quickest possible interval while retaining quality.
The same foundational principle applies when considering the effectiveness of your website, and active awareness and improvement of your website analytics can help move your company in the right direction.
In the world of web analytics, there are two primary sets of data to consider – the Quantity set and the Quality set. In this article, we are going to break these down in an easily digestible way and point out where they have the most relevance for your manufacturing or related company.
First Things First – You Need To Track Your Website
When running your manufacturing facility, you keep a record of materials, usage, uptime, downtime, production rates, and overall project performance; and this is done over short and long periods of time. For your company website and total web presence, this is accomplished with tools such as Google Analytics and the Google Search Console (formally Google Webmaster Tools), as well as with CRM platforms such as SharpSpring. Without tools like these installed on your website, you have little to no insight at all on the performance metrics. What's more, we can guarantee that many or all of your competitors do, and they're gaining valuable insight on how their target customers are interacting with their company online as well as how to adjust things like key SEO factors and Meta-information on the site to help it perform at a higher level (a topic we will continue to elaborate on in later articles). If you are not using an analytics tracking tool, make sure you reach out to your I.T. folks or webmaster to have something put in place – or give us a call and we can take care of it for you.
The Quantity Set
When it comes to manufacturing and specialty manufacturing, the quantity set is important to keep an eye on, but not quite as important as quality. This set includes data such as the amount of users that visit the website, how many of those are new users, and how many sessions per user were recorded over a period of time. With a highly targeted audience, as is usually the case with a specialty manufacturing company (i.e., a packaging company in Kenya), simply getting a lot more "users" may not necessarily lead to growth and new business, but it isn't a bad thing either. To help break it down a bit more, here are a few quick definitions. Note: While the precise definitions of the following terms are actually quite complex given Google's unique and complex set of identifiers and classifications for interactions with your website or app, these general guidelines will help get you started:
Users
The number of users on the website is a tally of what the analytics program recognizes as actual people (and sometimes computers) browsing to or landing on your website from a web search, an advertisement, social platforms and other websites linking to your site. This includes people who visit the website more than once in a given time period.
New Users
Similar to users, this is a tally of all people who have visited your website for the first time on a specific device and have not visited in the past 2 years.
Sessions
This includes all traffic – users old & new, web crawlers (basically coded robots looking around the web for specific pieces of data), and other unrecognized traffic.
Sessions Per User
This is an average of how many times a user will generally visit the website. In the case of 1000 users, if there are 1200 visits you have 1.20 average sessions per user.
Now For The Good Stuff – The Quality Set
The quality set is what gives you the best opportunity to understand your audience, what they're thinking, and how they're interacting with your company online. Analyzing this set helps you to know what changes and adjustments should be made on your website and your marketing strategy in general. Here are the top-notch data sets to review when understanding the quality of your web presence:
Pageviews
This is how many pages on the website were visited in a given time period. You will always want to see pageviews as a much higher number than users. If you see 1000 users on your website, and 1000 pageviews, it's likely that no one is really getting past the home page (or landing page). You are also not giving them anything else to do when they're on your site to try to drive them to become a customer – such as filling out an inquiry form or learning more about a service you provide. This leads us to the next quality item…
Pages Per Session
This is the average of how many pages users are visiting when on the website. For instance, in the case of 1000 users, if you have a "4.50" average pages per session, those thousand users are on average going to 4-5 pages on your website including the page they landed on, meaning they are most likely interested in what you have to say or offer and are engaged with the content. If this is low, such as 1.5 average, you know to dig deeper and see where people are landing, and where they are falling off, which leads us to…
Bounce Rate
This is the percentage of people who stay on your website versus the percentage who leave immediately. This is affected by a variety of factors – they could have been unimpressed by what you had to offer vs. a competitor, your site was difficult to use, your site was not mobile-friendly, or they didn't mean to be there in the first place. A bounce rate of anywhere from 40-60% resides in the normal range for most manufacturing websites. You should always be trying to improve this, thus improving the chances of the right users being on your website which would lead to new business. If it is higher than this, take a more aggressive approach to your site's performance, because you are truly losing a lot of opportunity in first impressions.
A Little Bit More About What To Do
We take a consistent and researched approach to analyzing data and improving web metrics here at Delia Associates. We are a branding & marketing company at the core, so our world revolves around understanding your company deeply from its services and capabilities to its target customers, goals, and industry trends. With this level of research, we align annual and multi-year Search Engine Optimization (SEO), Search Engine Marketing (SEM), monthly analytics reporting & review, and integrated marketing campaign planning & creation for your company.
The web is getting far more complex, competitive and necessary for your company every day. Without a dedicated and consistent practice addressing these elements (meaning weekly and even daily website improvements to all of the behind-the-scenes factors), it should not surprise you to see your savvy competition pulling ahead in the market over 2018-2019.
Give us a call at 908-534-9044 to learn more, we're here to talk it through. Or simply fill out the form below.
YES! I'm ready to take our brand to the next level. Please contact me.


Interested in learning more about this subject?
Please fill out the form and we'll be in touch as soon as possible.