Brand Happens – Minalex Case Study
February 28, 2017 12:26 pm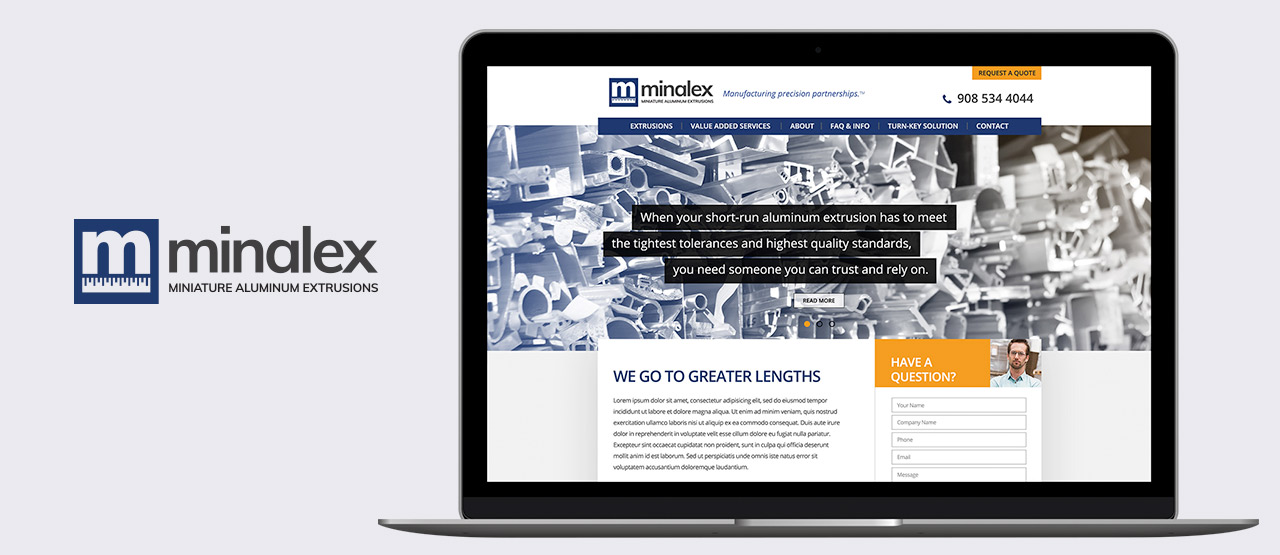 Brand Leadership Solution™ Case Study – Minalex:
New Jersey-based Minalex, a leading custom manufacturer of miniature aluminum extrusions, turned to Delia Associates to re-energize their trusted brand to position the company for next level success.
Using our proprietary Brand Leadership Solution™, we were able to re-envision the brand and deliver a new responsive website, custom sales literature and a comprehensive marketing communications program to engage with target personas.

Interested in learning more about this subject?
Please fill out the form and we'll be in touch as soon as possible.