NJBiz Honors Matthew Taylor of Delia Associates as One of New Jersey's "TOP FORTY UNDER 40" Up-And-Coming Business Leaders
September 7, 2018 5:55 pm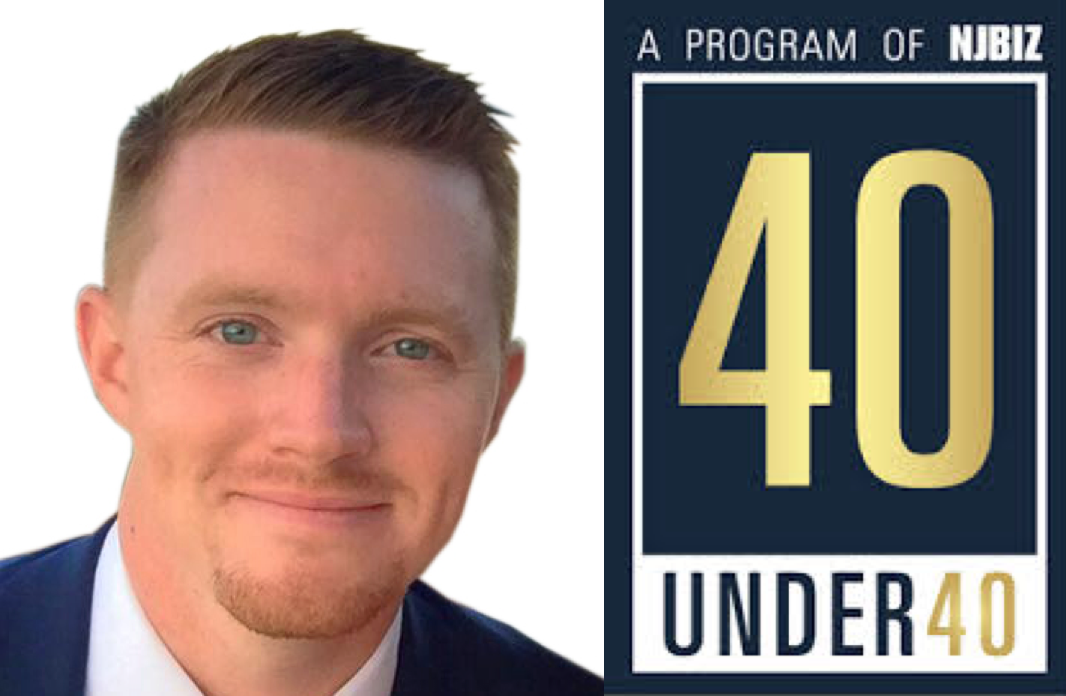 Delia Associates, a leading business-to-business (b2b) branding and marketing firm, announced that the company's Managing Director, Matthew Taylor, was named one of New Jersey's "Top Forty Under 40" by NJBiz, the State's leading business magazine.
(Whitehouse, NJ, September 5, 2018)  The "Top Forty Under 40" is an award presented by NJBiz to recognize New Jersey business leaders under the age of 40 who have already demonstrated a solid track record of leadership and innovation. Matthew Taylor will be recognized along with the other 39 award recipients at the publication's annual "Forty Under 40" event, September 20, at iPlay America in Freehold, NJ. Since 1993, NJBiz has celebrated the rich array of talent in New Jersey by recognizing 40 young men and women who make outstanding contributions in their fields of expertise.
"I am honored to be recognized by NJBiz as one of New Jersey's top forty under forty this year," Taylor commented. "I can safely credit our great team at Delia Associates, my amazing and supportive wife and family, and some truly wonderful clients who really made this possible."
At age 32, Taylor has already achieved an impressive track record and career in digital marketing and project management. He joined Delia Associates in 2016 as Director of Program Management. In just two years, he rapidly made progress in several key strategic initiatives for the firm, and was recently promoted to Managing Director. Under Taylor's direction, the firm has increased depth in its digital marketing offerings, while introducing several unique solutions designed to grow awareness and engagement for b2b organizations.
"We're all so proud of Matt for being recognized in this year's class of forty under forty," remarked Ed Delia, President of Delia Associates and 2006 Forty Under 40 recipient. "Matt is incredibly humble by nature and more inclined to highlight the accomplishments of others than his own. It's so great to have the opportunity to cast a spotlight on him, as he is truly deserving of the recognition. He's already accomplished so much in a relatively short amount of time. I'm sure many more great achievements are in Matt's future."
Born and raised in Morris County, NJ, Taylor currently resides in Califon, NJ with his wife Amber. He is committed to the welfare of the regional community and donates a significant portion of his energies to several important causes in the region. Taylor serves as a board member of the Califon Veterans Memorial Fund, as well as the marketing director on the board of the David D. Hammar Foundation, which has existed to promote bicycle safety for children. Through Delia Associates, he is currently heading up an effort to rebrand Hunterdon Drug Awareness and Prevention, an organization at the front lines of combatting drug and alcohol addiction in Hunterdon County, where Delia Associates is based.
Taylor earned his Bachelor's degree in Business Administration from the Sigmund Weis School of Business at Susquehanna University where he studied Entrepreneurship and Finance. He is also a Certified Project Management Professional (PMP), and a Certified Scrum Master (CSM). Taylor is a frequent speaker on the topics of b2b social and digital marketing strategies and is working on writing a book about the integration of popular philosophy and project management.
ABOUT DELIA ASSOCIATES
Founded in 1964 and based in New Jersey, Delia Associates is a second-generation business branding and marketing firm specializing in brand development, website development, content, and search marketing. Clients range from global to regional business-to-business companies. The firm's proprietary Brand Leadership Solution®, a unique brand-based marketing platform, has helped hundreds of brands establish market distinction, generate increased demand, and achieve sustainable growth.
For additional press information, please contact:
Ilena Della Ventura
Delia Associates
908-534-9044
idellaventura@www.delianet.com
Interested in learning more about this subject?
Please fill out the form and we'll be in touch as soon as possible.