5 Need-To-Know's When Choosing a Web Design Company
August 20, 2019 2:48 pm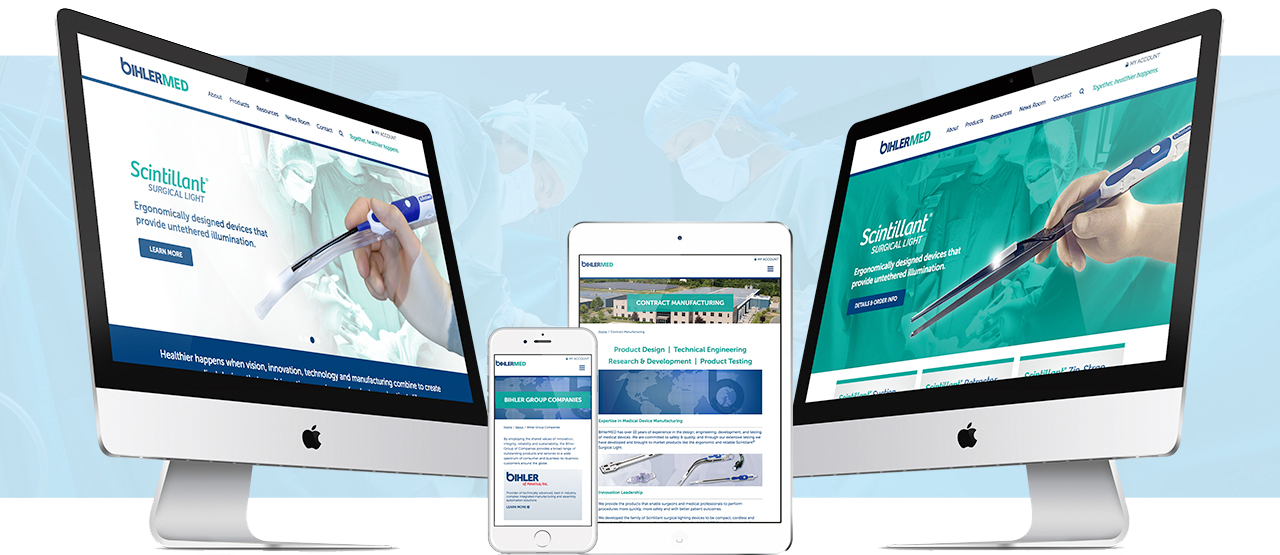 How to Choose the Right Web Design Company
Your company's web presence is an essential part of your business. Almost anyone who is considering doing business with you is sure to research your company online before signing a contract or making a purchase. Yet, most people aren't involved in web projects very often and aren't sure what to look for when choosing the right web design firm. Choosing the wrong web design team could prove disastrous, so you need to be careful.
Here are five things to consider when choosing a web design company:
1. Is Their Web Design Pricing Too Good to be True?
In the world of web design, low cost equates to poor quality. Quality-cutting measures include outsourcing work, re-packaging designs (which were often rejected by other clients), or neglecting quality assurance and testing.
Another common tactic is to present a low initial quote while hiding costs that will eventually pile up over the scope of the project. You'll also want to be careful that the company could have little experience, or that it may not be in business tomorrow (see: Do You Want a College Student to Represent Your Brand?).
We often have clients come to us to rescue their site after having worked with a "discount" web design company, resulting in lost time and wasted money. Don't let that be you. Saving a little up front could cost you far more in the future.
2. Are They a Vendor or a Partner?
The web design company's approach to their relationship with you is extremely important. Vendors consider success through their own eyes, and you and your business goals are of no concern to them. When your project concludes, they disappear, with no vested interest in your success.
Partners, on the other hand, seek mutual success over the long term. It's a victory for them when you succeed. True success is measured not by simply launching a site, but by that site bringing a return on investment and growing your business. Make sure your web design company is as passionate about your success as you are.
3. Where's the Content Coming From?
Content isn't an afterthought – it's integral to an effective website. Your content must be compelling to readers and optimized for search. It must communicate the value of your company, fit your brand identity, be visually engaging, and be optimized for converting visitors to leads. You need a partner who will work with you to translate your business and value proposition into outstanding textual, graphic, and video content.
Choose a web design company with content development and optimization at the core of their approach.
4. Are They a One-Trick Pony?
Your business will always be evolving, and your needs will likely go beyond the web. If web design and development is the company's only area of expertise, their eyes will glaze over the moment you mention direct mail, producing a video, designing your trade show booth, writing a press release, or solidifying their brand position. Ask whether the company has just as much expertise in branding, marketing, and print design as they do with web.
Choose a full-service firm to build not only a great website, but a comprehensive marketing strategy that will help to grow your company over the coming years.
5. Will Their Content Management System Be Easy For Your Team to Learn?
Think of a Content Management System (CMS) as "the wheel." Some web design firms try to reinvent the wheel on every project, building proprietary custom solutions that are rarely necessary and add substantial costs to your project, not to mention difficult to use for your own internal team. Using a proprietary solution could also lock you in to using that company for all your web maintenance or site upgrades in the future.
Other organizations (such as HubSpot, ExpressionEngine, or Volusion) make you rent their wheel, essentially leasing a website from their platform with a "software as a service" CMS. These solutions are extremely limited in design and functionality (with virtually no ability to customize either), and you won't be able to take any of the site with you if you leave.
And then there are still some web design agencies who will try to convince you that you don't need a wheel, implementing their sites in outdated technology such as Dreamweaver templates (or even static HTML) so that you're forced to rely on the agency to make even minor updates (often under an overpriced maintenance agreement). Look for a web design company who:
Considers sites without a CMS to be just plain nutty
Builds websites on an open-source Content Management System platform (such as WordPress or Drupal)
Listens to, documents, and implements your unique requirements
Happily says, "You own the code"
Your site should be built on a scalable, customizable, open-source platform so that it brings lasting value and grows with your business.
Choosing the Right Web Design Agency
Take your time and explore several web design companies before you make a commitment. This is a significant investment, and a crucial part of your business, so make sure that you're making the right decision. When you're ready to take the next step in developing your online presence, let our NJ Web Design firm know. We'd love to connect with you.
And, while you're thinking about your web presence, you may want to take a look at the 5 questions you should ask your SEO company.
---
Interested in learning more about this subject?
Please fill out the form and we'll be in touch as soon as possible.