SURVIVING and THRIVING
How Mature Brands Engage New Audiences While Staying True To Their Roots
April 26, 2017
Cutco® and The Forever Guarantee
Cutco is North America's largest manufacturer of kitchen cutlery, with product lines that includes kitchen knives and utensils, shears, sporting knives, and even flatware and cookware. As the company approaches its 70th anniversary, it's an appropriate time in their history to report on the things that enable this successful brand in a heavily competitive space to not only survive, but also to grow and prosper.
Speaking with CEO of Vector Sales and President of Vector East, Albert DiLeonardo, Cutco Director of Marketing Steve Pokrzyk and Cutco Senior Coordinator of Public Relations Kathleen Donovan, our conversation centered on a common challenge that many established companies and brands encounter along their respective journeys: Staying true to their roots, while continuing to attract new audiences.
DiLeonardo was quick to point out that the brand's "culture of caring" has been a company mainstay across his now 40 year career with Cutco. "Caring," he explained, "must extend to the customer, each of our products, and to all of our employees. If that's not working, we're not working."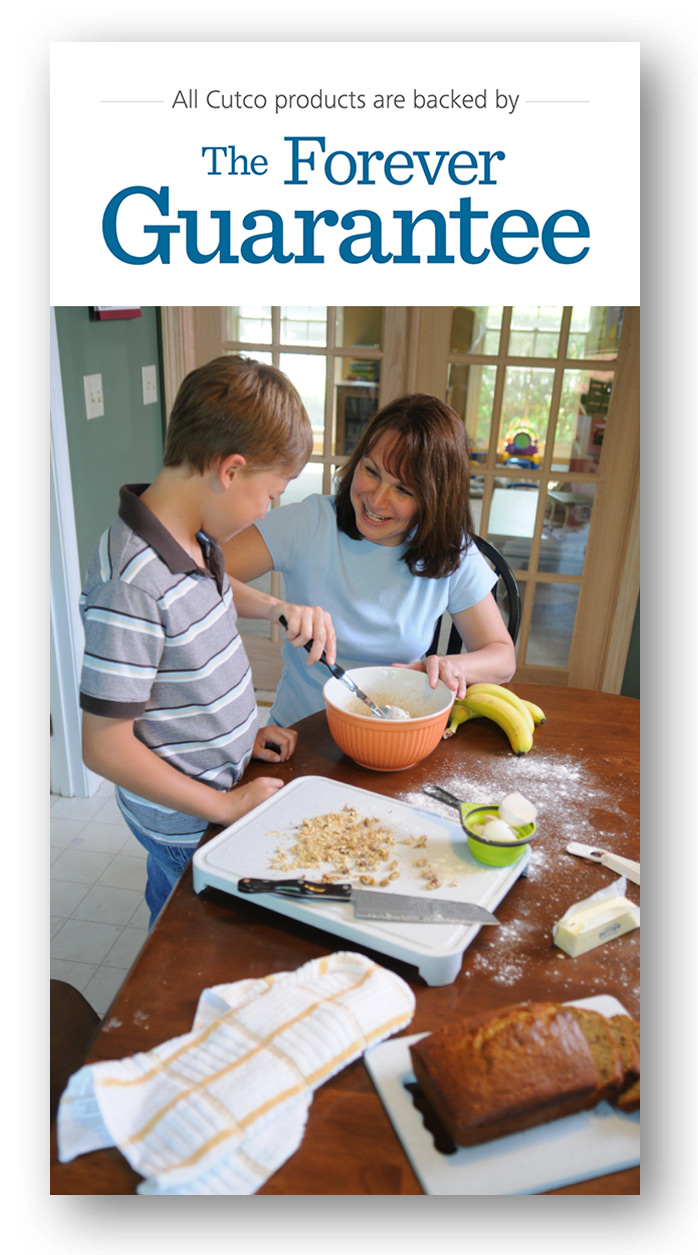 Pokrzyk explained how the Cutco "Forever Guarantee" is representative of how the company values its customer relationships and creates new ones. "It extends beyond the lifetime of the owner, to include the life of the knife. Just send us your dull or broken Cutco knife and we'll sharpen and repair it for free and return it as good as new."
From the beginning, the Cutco brand has maintained its position as a high end product. Pokrzyk added, "There is a lot of pride in manufacturing throughout our region. A culture of craftsmanship is deeply rooted here, along with a passion to deliver top quality products. This attitude has played a large part in our success and longevity." And while a few aspects of the "Made in America" brand have evolved over time, the signature "Wedgelock Handle," of the early 50s has not.
Donovan commented, "People are willing to invest in a product when it's clear that, with a little help from us, a Cutco product will last forever. Quality is remembered long after price is forgotten and the craftsmanship that goes into our knives is evident each time a customer uses one."
With an eye towards continued success, Cutco has expanded into new sales channels to further expand its customer base, including an increased presence at state fairs and garden shows and the opening of a dozen Cutco brand retail stores.
New digital marketing channels create some new challenges, but Cutco has found a positive and welcoming reception for its brand on the Internet and in social media. Donovan comments, "The attitudes towards our brand online are hugely favorable, and the experiences shared are very popular. Rarely a day goes by where we don't receive personal stories shared by customers, young and old, about their 'love' for the Cutco brand. We respond to each and every one of them."
Cutco is adjusting its marketing mix to include digital communications, as well as social media channels. The brand is engaging Millennials on Facebook, Twitter, Pinterest and YouTube with their loyal fans, and has established a new online bridal registry. It also encourages user-generated video content as another way of building its cutlery community. Cutco's #ShareYourSlice is an initiative that encourages users to post photos on culinary topics that range from chopping techniques to family recipes.
The company continues to show its appreciation with the "Surprise and Delight," a program that randomly selects and rewards users with a new piece of cutlery simply for being part of the loyal Cutco community.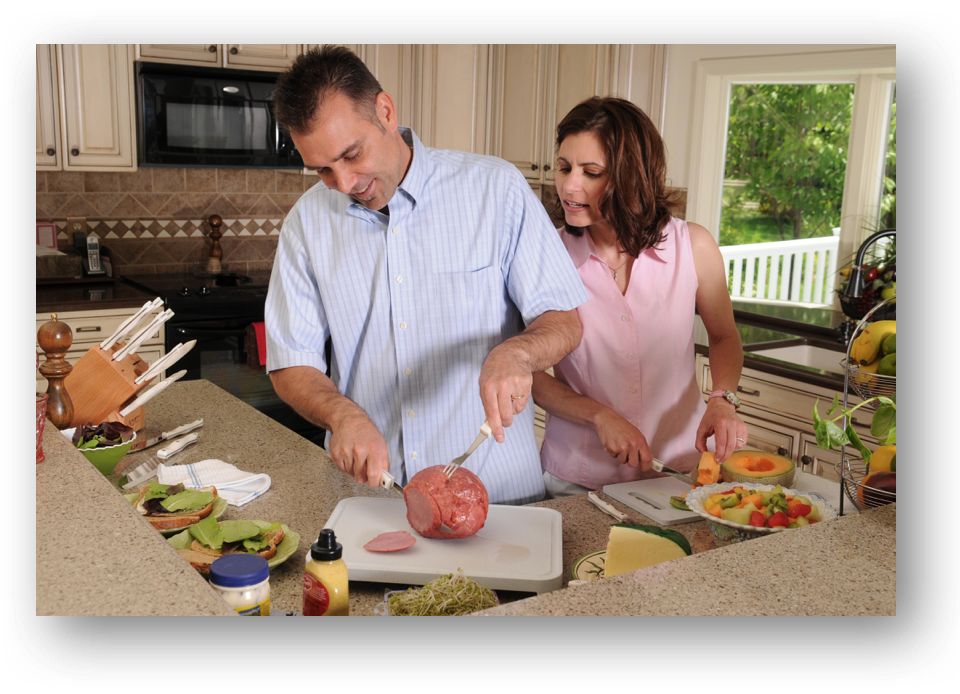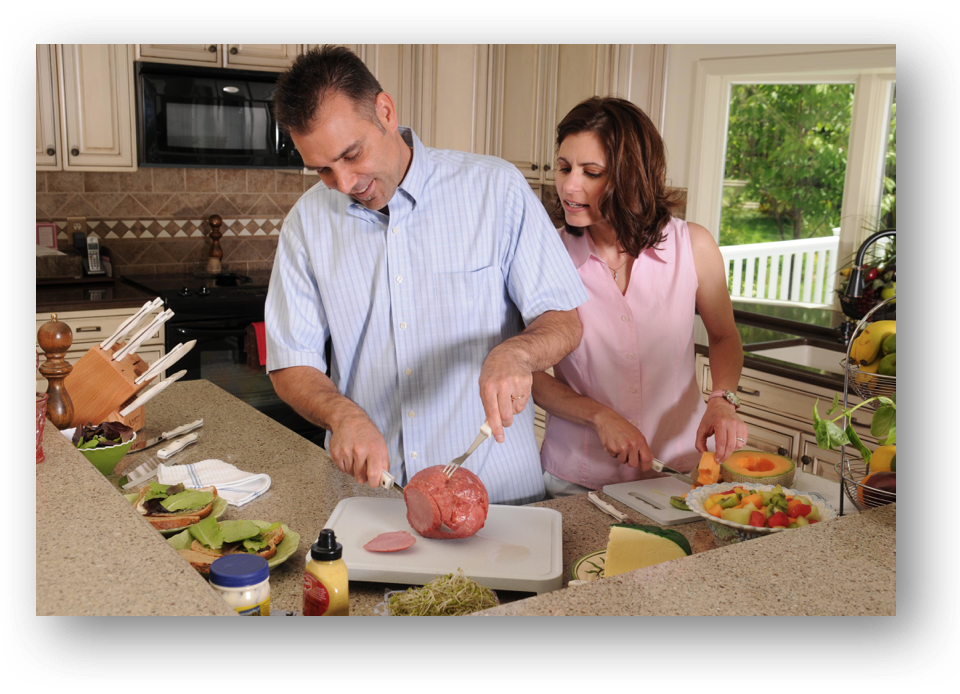 Looking farther into the future, Donovan confidently predicts, "We're going to stay true to our roots, continue to deliver on our culture of caring and we'll always put our customers first. Our legions of fans show tremendous love and support for the brand. Every year on the day before Thanksgiving, 15 million people use Cutco in their kitchens. We're thankful every day for their loyalty."
The secret to Cutco's longevity and continuing success might be best characterized as a deft balancing of the brand's traditional values of quality, service and customer satisfaction with progressive, ever-expanding marketing initiatives that excite and ignite a passion for cooking with food lovers of any age.
For more information about the Cutco Forever Guarantee, click here to visit the Cutco Website.