The ROI of Competing in a Triathlon
June 9, 2017 3:09 pm
This past weekend (June 4th), our Director of Program Management Matthew Taylor completed his first Olympic Triathlon. The "Escape The Cape" triathlon was put on by Delmo Sports (delmosports.com), a company that runs a variety of multi-sport events.
Here is what Matt has to say about it:
"First and foremost, this was probably the most physically demanding thing I have ever done. It put a real perspective on the importance of preparation – from daily training regimens to proper nutrition, every piece of the puzzle plays a part. My goal was to finish the event with a maximum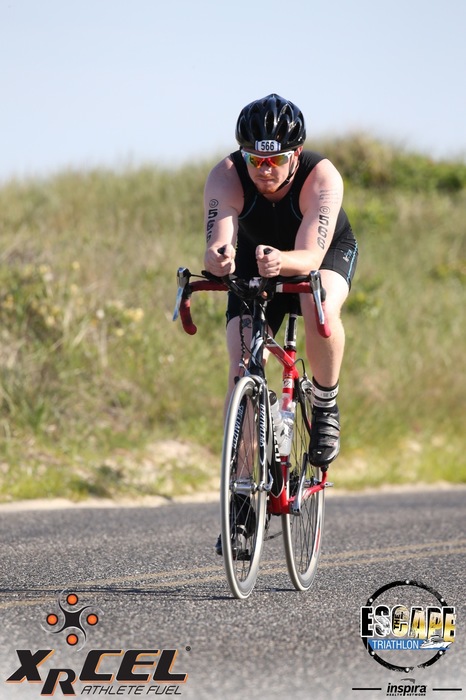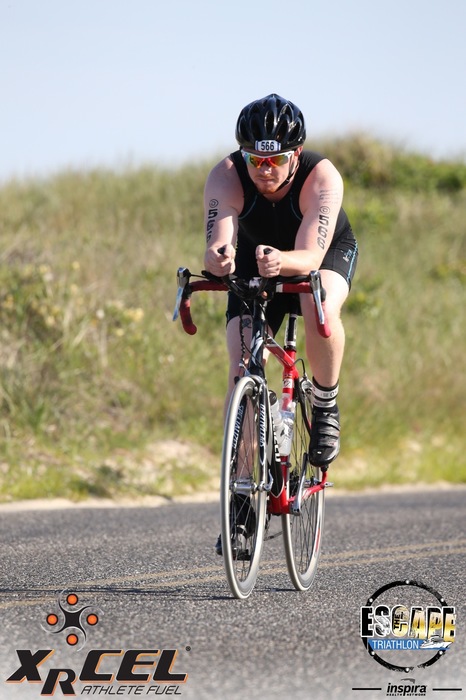 time of 3 hours and 30 minutes. I finished in 2 hours and 53 minutes, and the feeling of achieving that goal was incredible. It's in my nature to reflect on the meaning and connections of things like this to other aspects of life. It reinforced valuable lessons when it comes to both personal and professional life:
1) Preparation is a big piece of the puzzle for success whether it be a family birthday party, developing a marketing campaign or preparing to display at a tradeshow. You need to know the details, set your goals, identify your outcomes and measures of success. Like a triathlon, there are several elements that work together to achieve success. If I only completed two of the three pieces, I would not have achieved my goal. Marketing is fundamentally the same, if all of your efforts are funneled into one piece, the opportunity of achieving the goal has a high likelihood of being missed.
2) Never give up. There were times when my knees were screaming at me, telling me this wasn't going to happen. There were brief moments when I wondered whether my body could handle it. No matter how difficult a situation is, or how daunting the goal may be, just keep moving forward. When that goal is achieved, there is no better feeling in the world."
Matt Taylor
mtaylor@www.delianet.com
Photo Courtesy of Delmo Sports and XRCEL
Interested in learning more about this subject?
Please fill out the form and we'll be in touch as soon as possible.