The Seeing Eye visits the Girl Scouts at Delia Associates
January 10, 2017 9:23 pm
The Girl Scouts visit with The Seeing Eye at Delia Associates.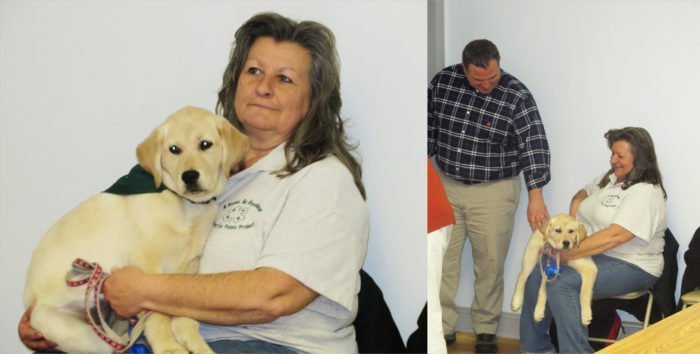 Delia Associates has long been a proud supporter of the Girl Scouts. Recently, The Seeing Eye of Morristown, NJ visited our office to teach the scouts about the mission of the organization and the challenges facing visually impaired people. The girls also got to visit with a Seeing Eye "foster parent" and her adorable puppy in training. The experience was both educational, fun, and thoroughly enjoyed by all.
Interested in learning more about this subject?
Please fill out the form and we'll be in touch as soon as possible.