The State of SEO (Search Engine Optimization)
August 30, 2017 3:20 pm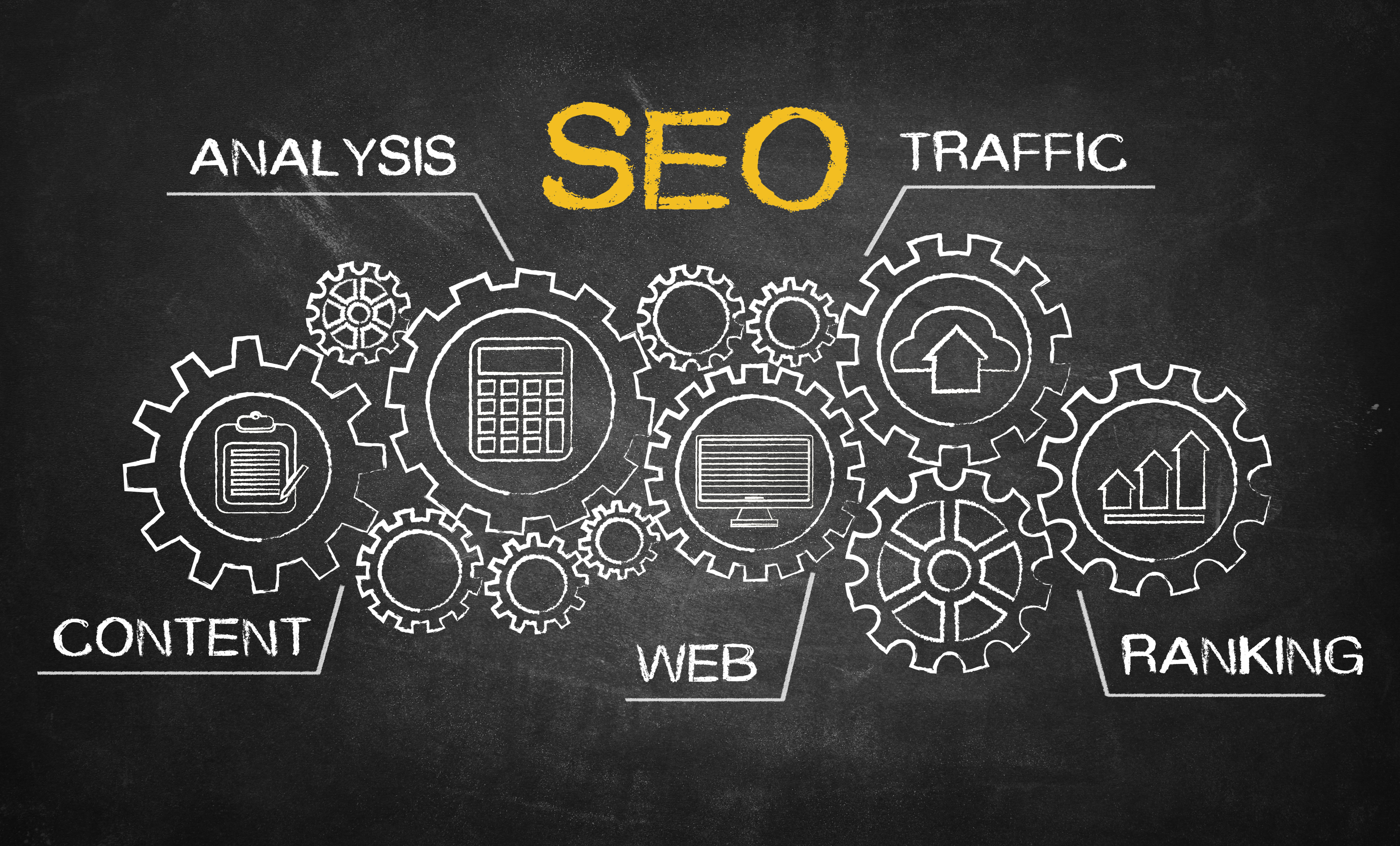 With 2018 just around the corner, we thought it would be a great time to visit the world of SEO (Search Engine Optimization) for an update on what's working, what's rumored, and what B2B companies can do moving forward to make sure they are maximizing the benefits of this powerful brand growing market discipline.
Every year, search companies like Google refine what they require from webmasters in order to provide the best experience for their users. When you combine that with Google's own monetization efforts (AdWords, Shopping Ads, etc…), the real estate above the fold on search engine results pages is becoming as valuable as Malibu beachfront property!
In this article, we focus on 3 important elements of SEO and how to use them to increase your search engine presence and grow your business.
Mobile Responsive Design & SEO (A Look Beneath the Surface)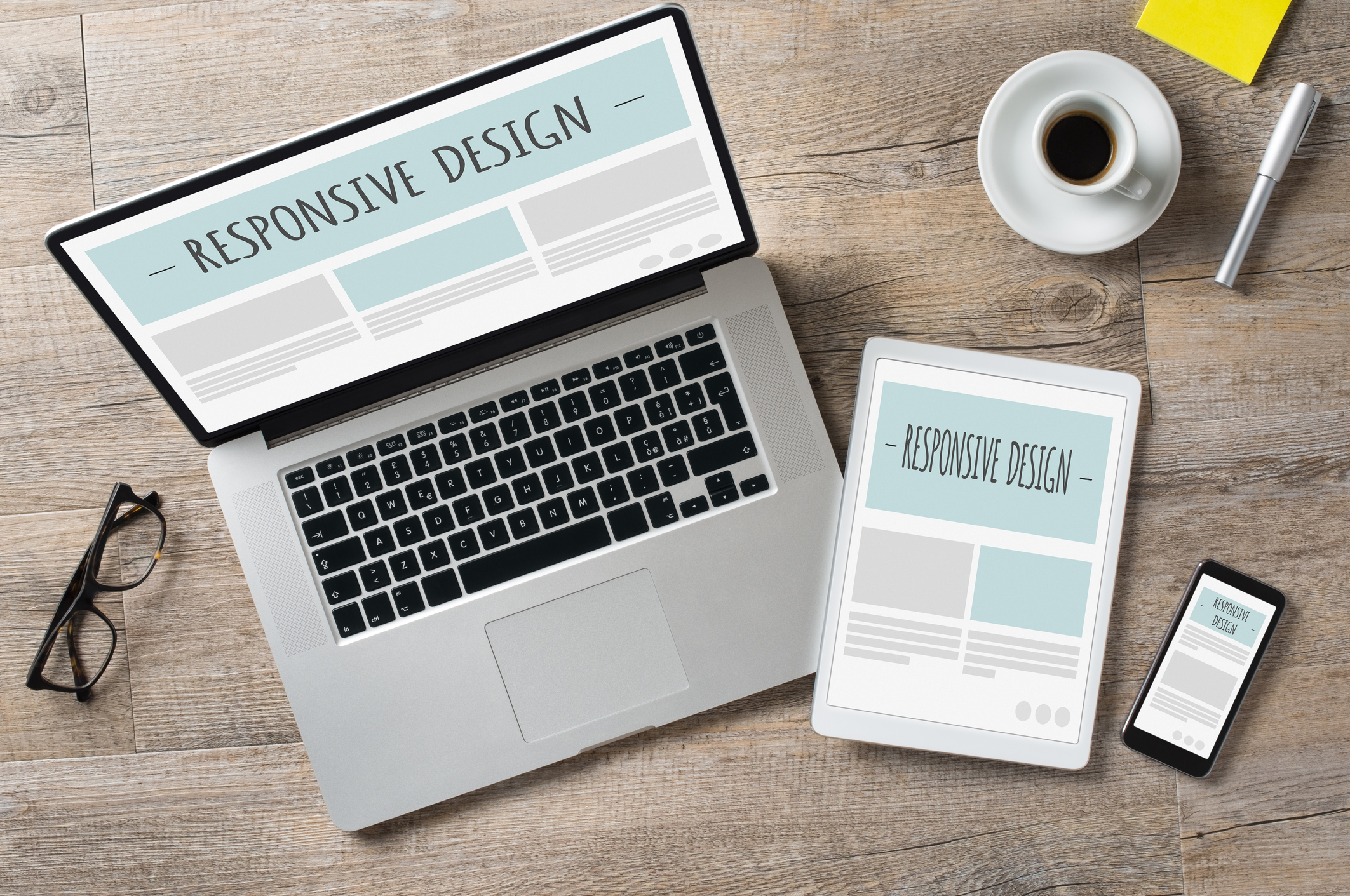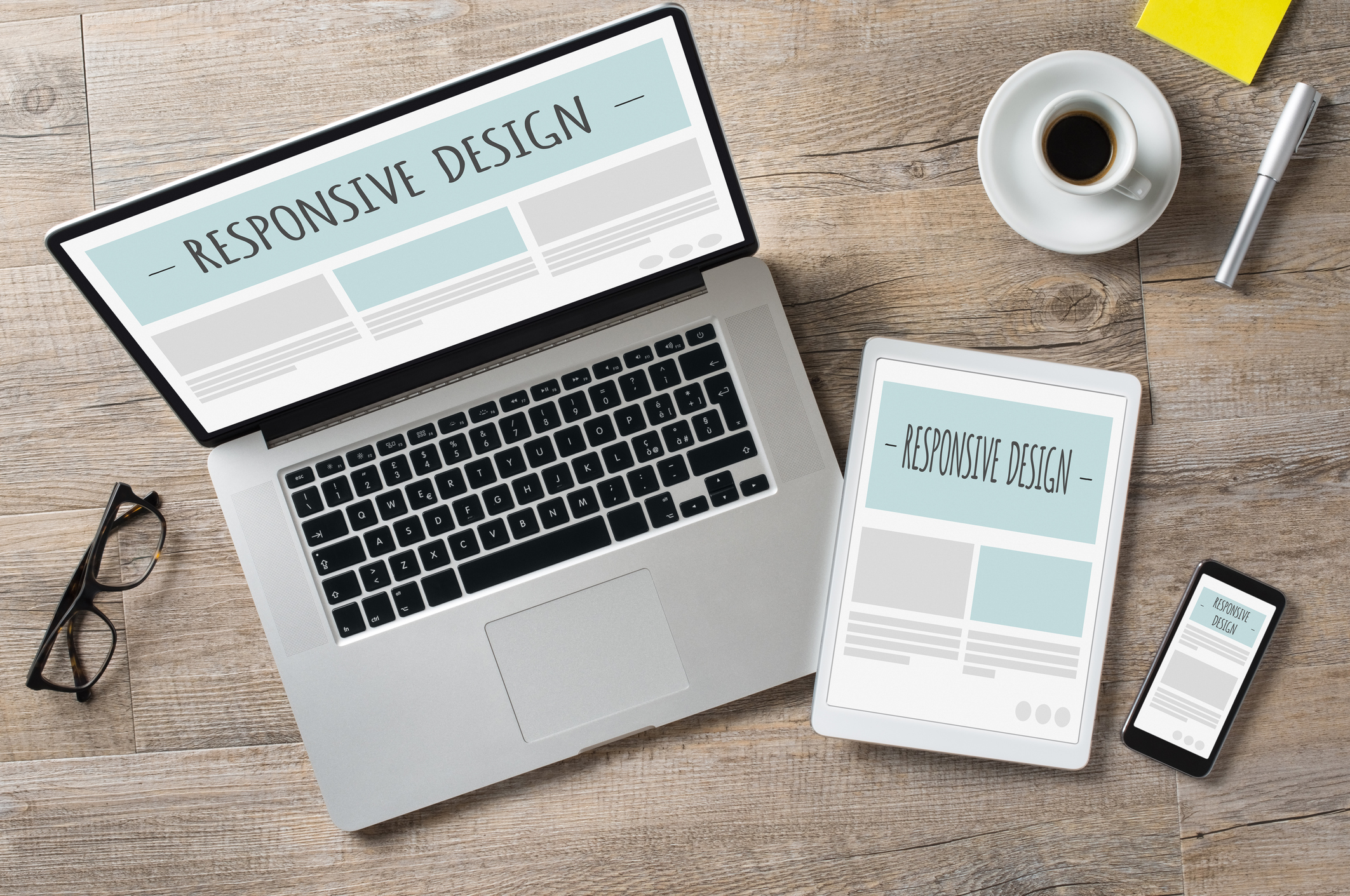 The buzz over the past couple of years is that Google and other search engines are strongly recommending your website be mobile friendly (mobile responsive) if you want maximum exposure in their search results. In 2017 and certainly into 2018, this preference has now become a requirement. Many B2B companies have heeded this warning and moved their websites to mobile friendly templates using platforms like WordPress or Drupal. This is a great first step, considering 50-60% of searches are now performed on mobile devices.
But let me ask you, have you noticed less traffic and less inquiries (web form submissions) from your new site? Maybe you miss your old site and swear you received more business from your old beloved setup…
This can be the case if it wasn't designed to satisfy both Google's requirements and best practices to be a traffic and lead driving machine. You see, site users interact with websites differently on mobile phones and tablets than they do on desktop, and a poorly designed template can leave your mobile visitors confused, disinterested and even annoyed.
When a mobile site is designed, extra care must be taken to ensure your site (and business) objectives, which are typically designed from or carried over from your old desktop site, can be achieved in the various mobile views. It is not enough to see that the mobile site is working and contains the various bells and whistles you might have imagined would work.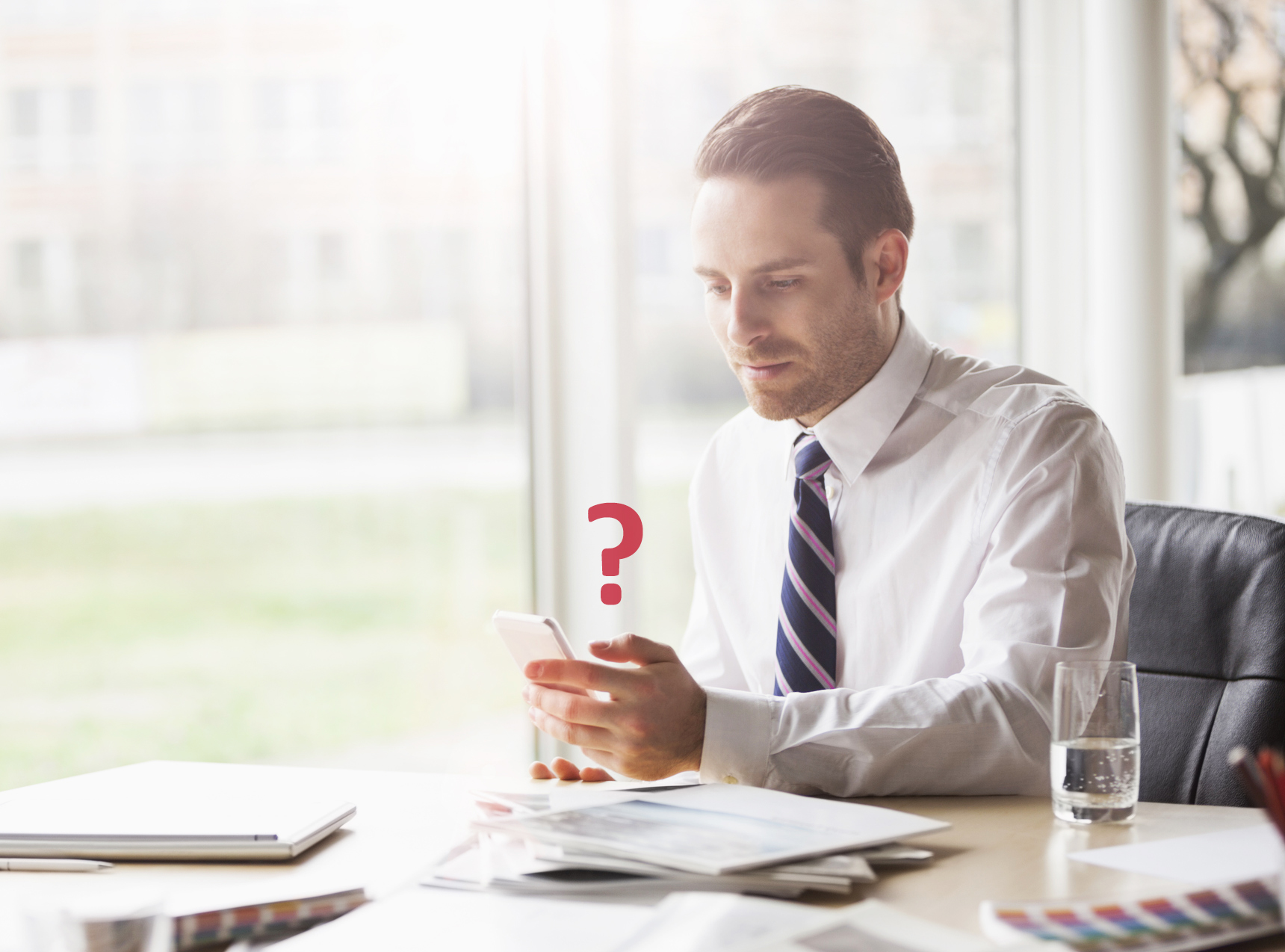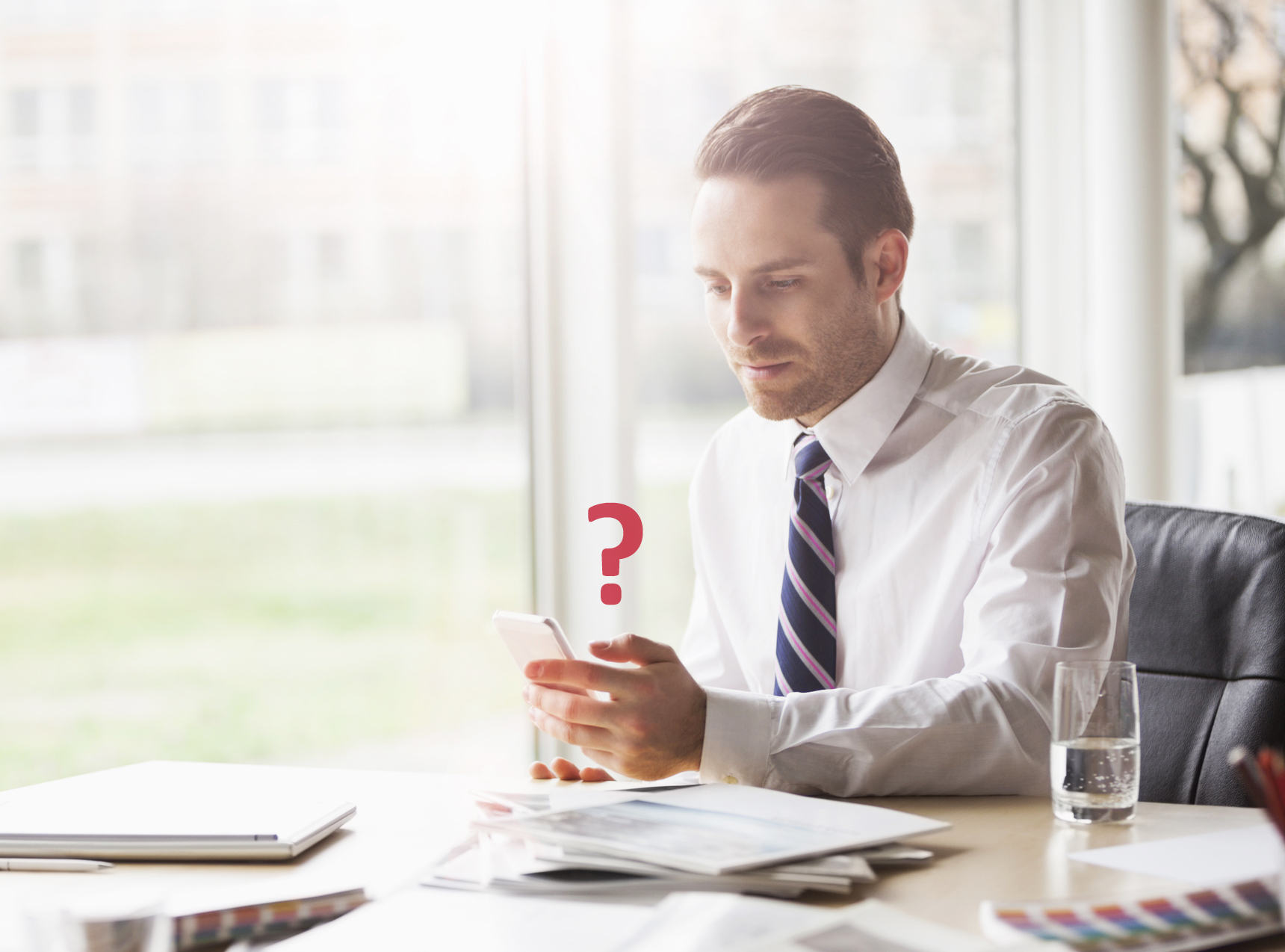 Picture this, a CEO in your target industry finally has a free moment at the office or gets away for a late lunch. Half way through the meal he has an idea which involves a supplier like yours. He grabs his phone, types in relevant keywords, and he sees your search results listing promising more detailed info on his desired product or service. He clicks the link and lands on your confusing website with off topic boxes, navigation bars, and other "mystery" links. He is looking for something precise and you are feeding him something that doesn't match his search intent. What's worse, that beautiful contact form that sits atop your site in desktop view is pushed all the way to the bottom in the mobile view. Frustrated, a potential long-term client hits the back key, and is gone faster that Usain Bolt in the 100!
Mobile Perspective
We look at web development from the perspective of the site end user, whether they are entrenched in the office on a desktop computer, or on a plane with smartphone in hand. The search engine experience for an internet prospect, from your search results listing to your on-page content and calls to action, should be clearly defined for all of your users across all platforms. When they stay longer, they get to know you and your company, plus Google notices the increased site dwell time which can help boost your search positions. Our clients experience increases in lead inquiries and sales after the launch of a customer driven, user-friendly website.
Keyword Selection for SEO and Why "Group Think" is Dangerous!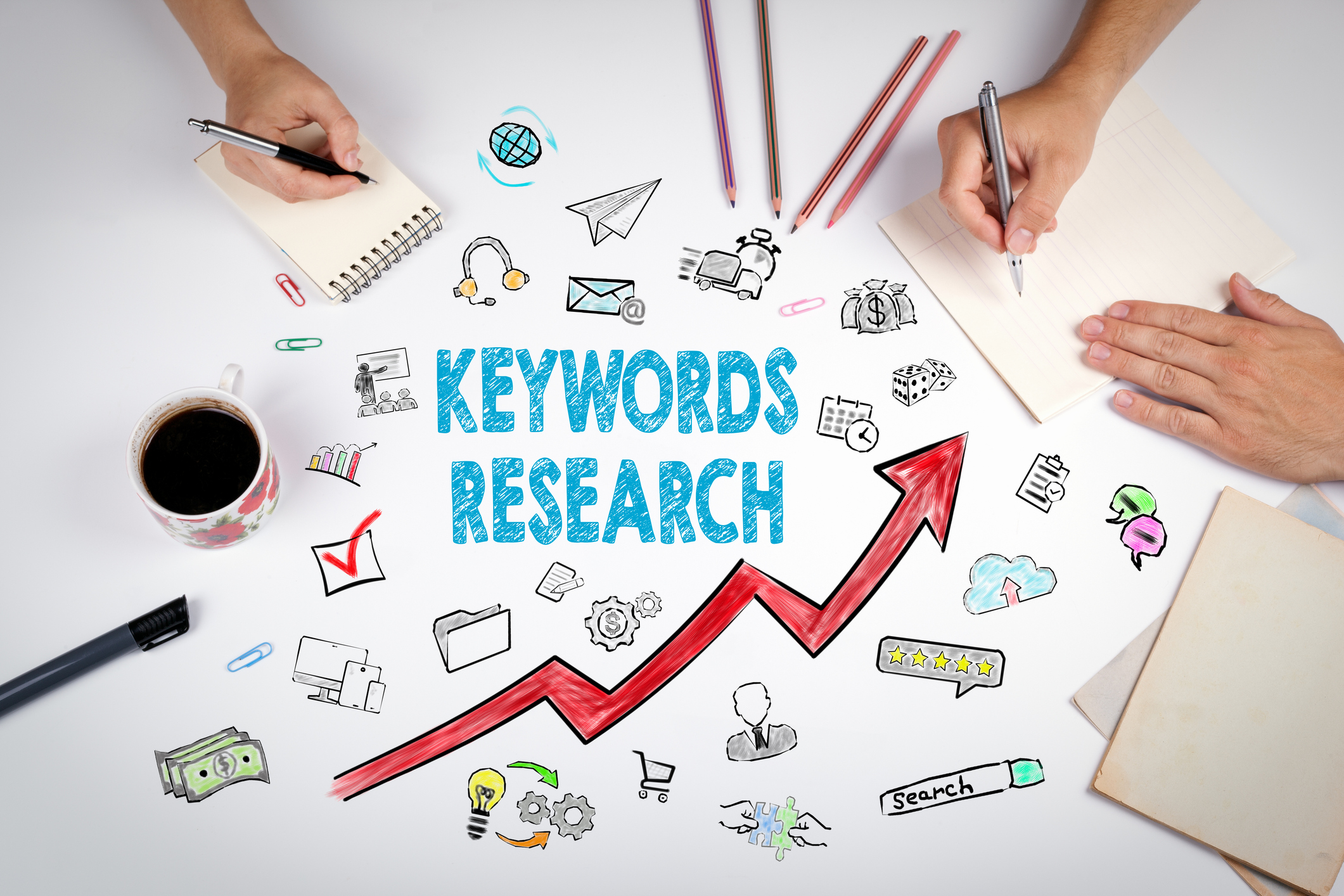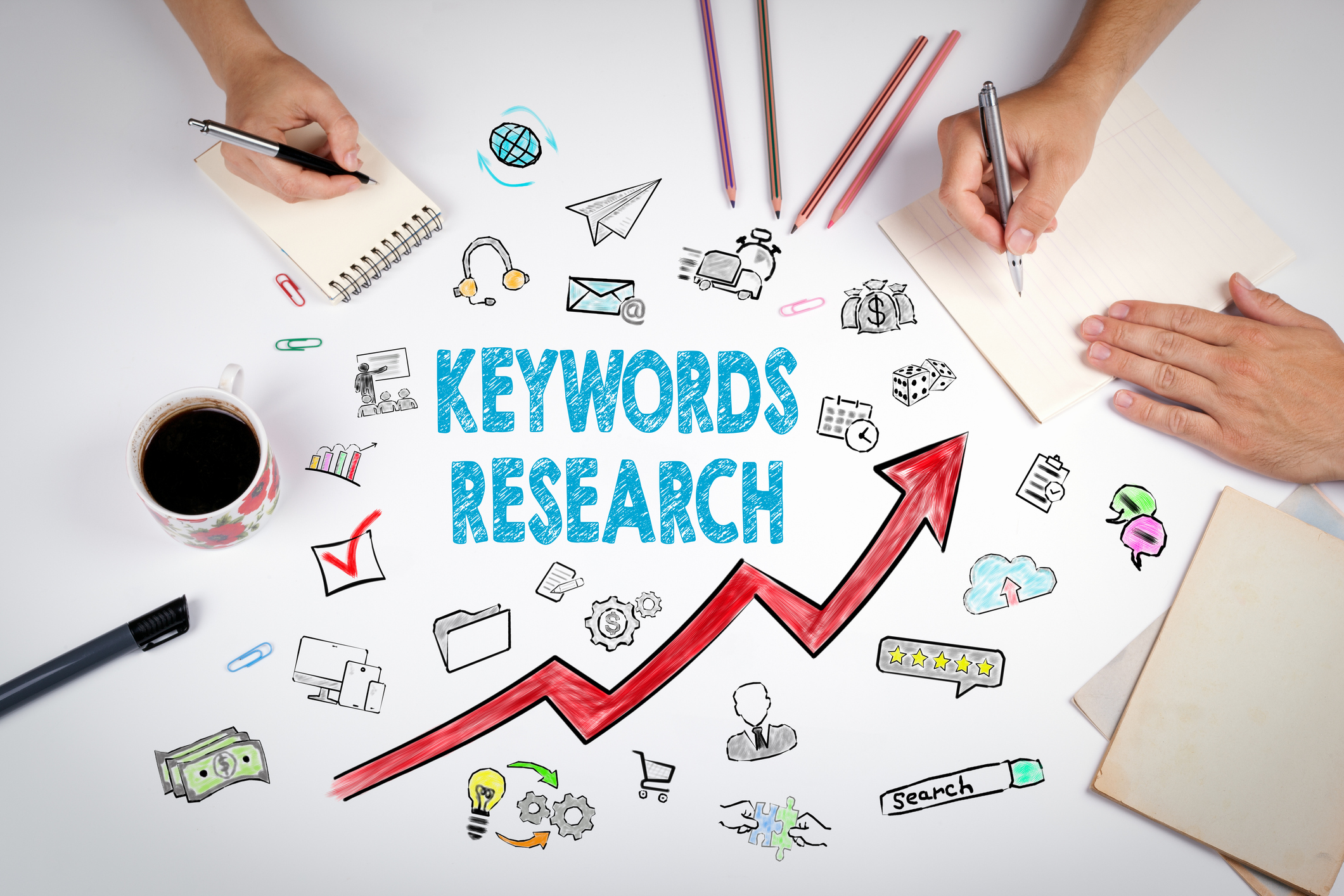 In the early days of SEO, the search engine optimization process was fairly easy. Do some minimal keyword research and choose your keywords, theme your webpages, write some decent content, grab a few backlinks to your site pages, wait a bit and low and behold, traffic would appear. Depending on how well you did the above and how poorly your competition didn't, you could easily achieve 1-5 positions for high volume keywords and have more traffic than you knew what to do with.
Well those days are over! You see, there are a lot of ways to monetize content these days which has led to countless pages of content related to your business from website owners looking to make a buck in your niche. Combine that with your real competitors and incredibly cluttered search results pages, and getting your site visible near the top has now become more challenging.
In 2017-2018, keyword tools still have their place. But everybody uses them, so your direct competitors are likely optimizing for the exact same keywords as you. So what are Google and the other search engines to do in regards to ranking? More than ever, it is important to think outside the box and avoid group think when it comes to the quality of your on-page content.
Here's a tip. Supplement your big 2-3 keywords with related searches you find at the bottom of the search results pages. For instance, if you sell cardboard boxes, typing "cardboard boxes" into Google returns these additional suggestions. These are keyword phrases that are based, in part, on actual searches. Some of these terms can be used directly in your copy and also used as subheadings throughout your relevant pages. Like terms can be grouped together for new page development to build laser-focused landing pages for both your visitors and the search engines. Remember, Google is telling you what their search engines find relevant to a search. Act on their suggestions before your competition does!
Dig into your existing analytics and look at how your visitors have been interacting with your site. From first encounter in search engines to how they move about your site, and whether they reached out to you or bounced, a comprehensive analysis will help pave the way forward.
Social Media and SEO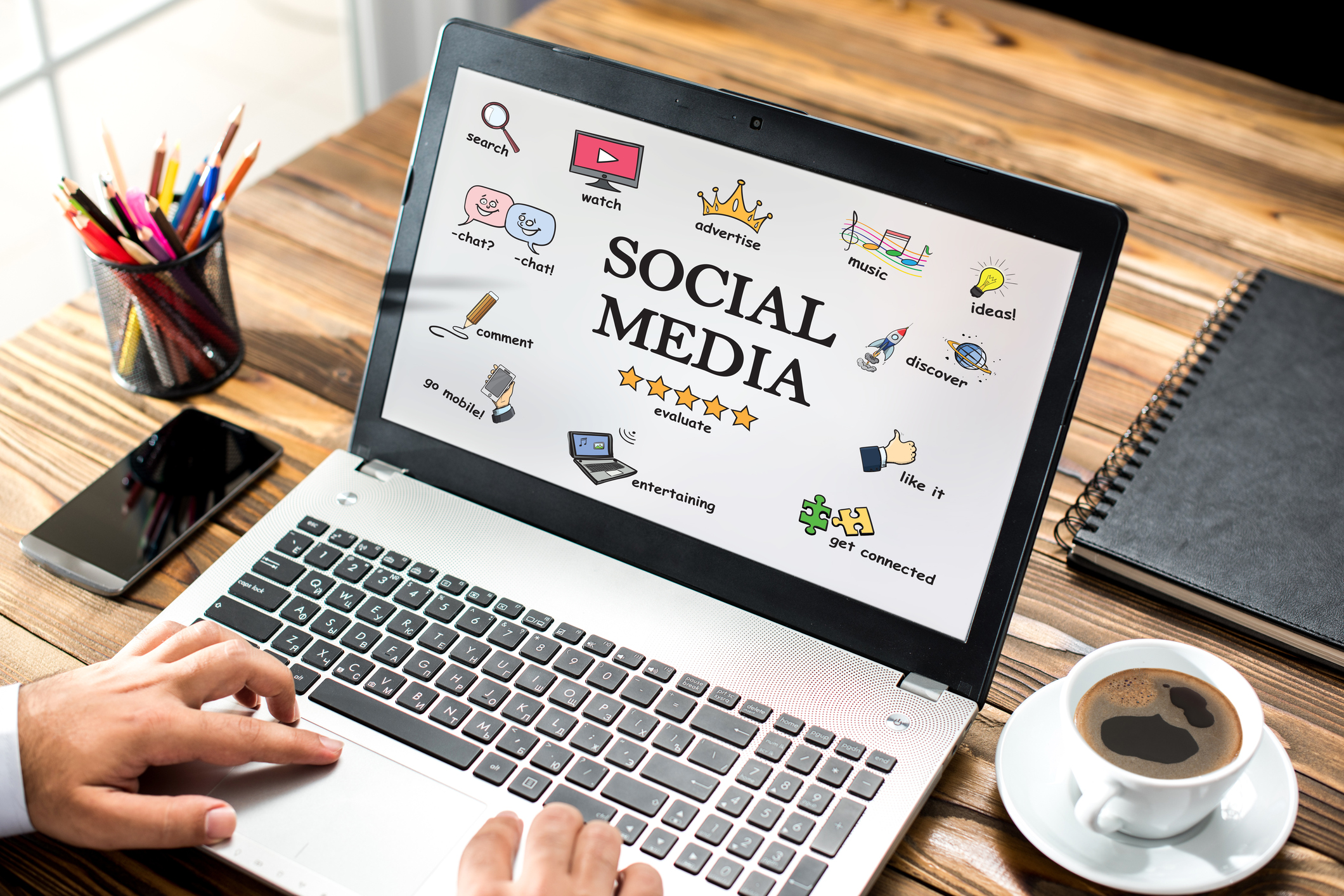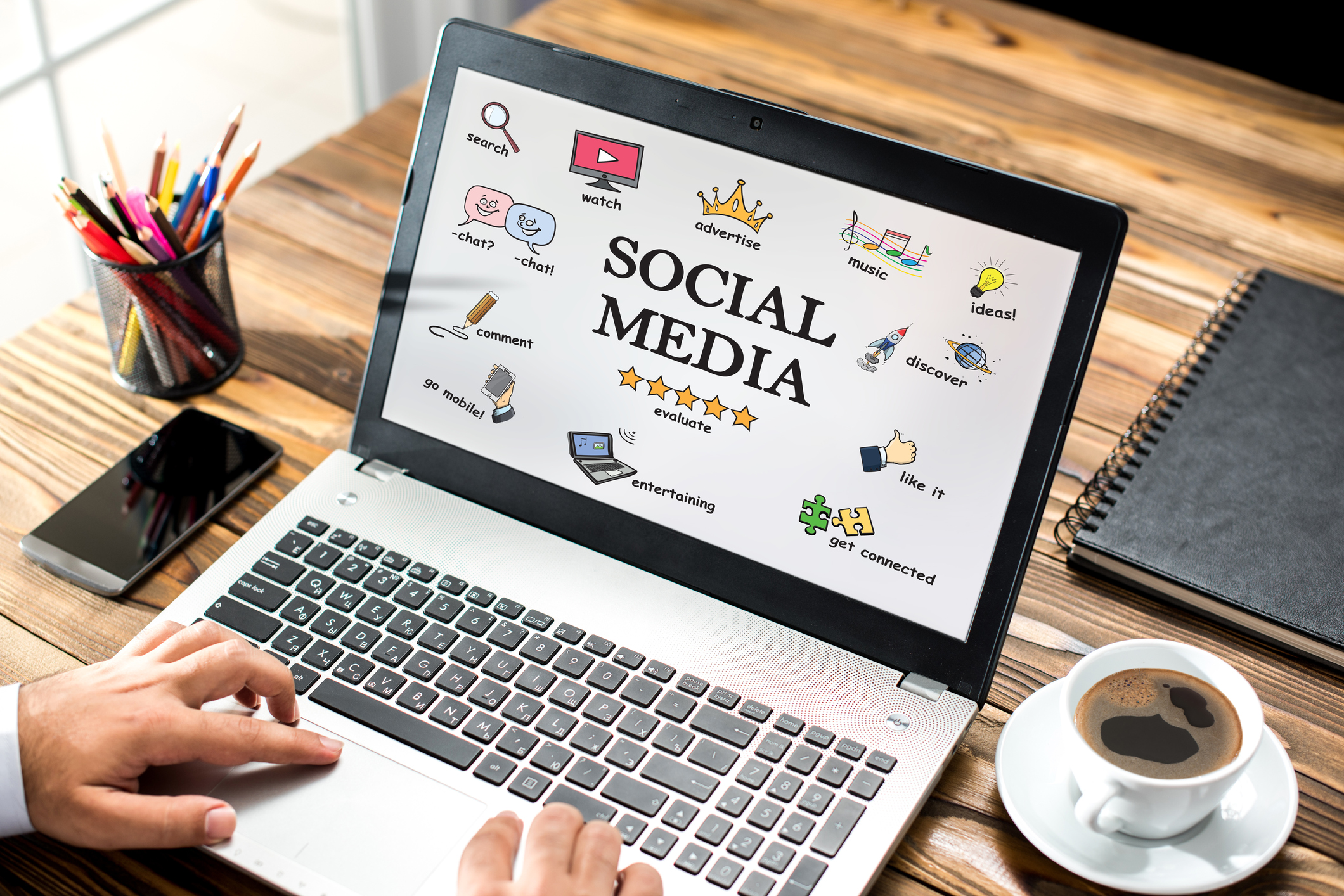 In 2018, social media will continue to be a big part of how brands communicate their message online. You know the names – Facebook, Twitter, Instagram, LinkedIn – they all have their place in an effective online marketing program for smart companies, including B2B businesses.
But does your company's presence on these platforms affect SEO? You may have heard that social media has no direct effect on your positions in the search results because having large numbers of social media views, followers, (re) tweets, likes, etc.. doesn't send any "link juice" to your site. And while that is true, the "indirect" effect of your social media program can have a huge effect on your search engine positions and traffic.
Here's How
Have you recently introduced a new "problem solving" product in your industry? Letting the world know about it via social media alerts other site owners, content creators, and your resellers that your new innovation is available. Many will write their own site content, or take a blurb from your post, and link back to your website. These inbound links are very important "votes" for your site and Google and other search engines use them in their ranking algorithms. More high-quality links = higher search results positions!
Do you attend trade shows? Are you updating your followers and industry before, during, and after the show? This is an important service we perform all the time for our brand management clients. Keeping your brand in front of your target audience at all times not only creates business awareness via direct interaction on social media, but it also has a powerful effect on SEO. When show attendees return home, they Google your company name, product/service keywords, or both. When they find you in the search results and visit a high-quality landing page with engaging content, you are reinforcing to Google that your site has useful content for the given search terms. The combination of more searches and longer visits raises your search relevance going forward. You may even become a "Related Search" per above!
These are just a few of the ways that a strong social media program feeds your SEO efforts both currently and into 2018. We see it all the time with our clients across a multitude of industry segments.
In summary, the winning combination of:
1) A User-Friendly, Lead Driving Mobile Responsive Website.
2) Carefully Researched Keyword Phrases (many off the beaten path) as the core of High-Quality Content.
3) An active Social Media Program that keeps your Brand in the forefront of the minds of your prospects.
all represent a dynamic trio that can help take your business to the next level. Search engines like Google, Yahoo and Bing make it very clear what they are looking for when it comes to matching searches with available content. They continually reward the websites (read businesses) that follow their rules and penalize the ones that don't. Seems fair, right?
Sure, this is a lot to consider, and you may have other priorities to focus on. That's why we are here to help. We are experts at asking the right questions and developing the best lead generating strategy and content that attracts highly targeted traffic.
---
For more information about branding and how you and your company can get to their next, call us at (908) 534-9044 or fill out the form below:


Interested in learning more about this subject?
Please fill out the form and we'll be in touch as soon as possible.