Throwback Thursday – Advanced Polymer Compounding Co.
February 23, 2017 12:04 pm
Brand Development circa 1995
This week's Throwback Thursday features Advanced Polymer Compounding. The brand, a unique pilot facility for contract plastics compounding at the time, was given distinction through the debut ad, "The Uncommon Compounder." Brand building efforts included trade advertising, public relations, sales materials and a "Welcome" brochure explaining the company's values and culture to new personnel.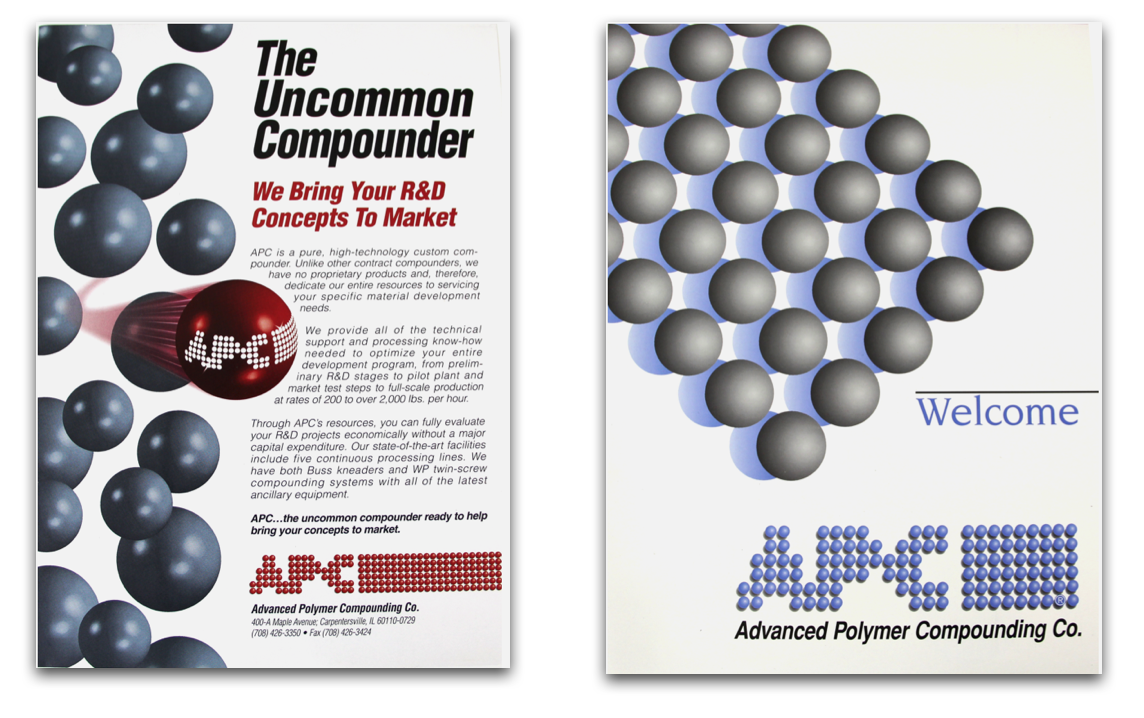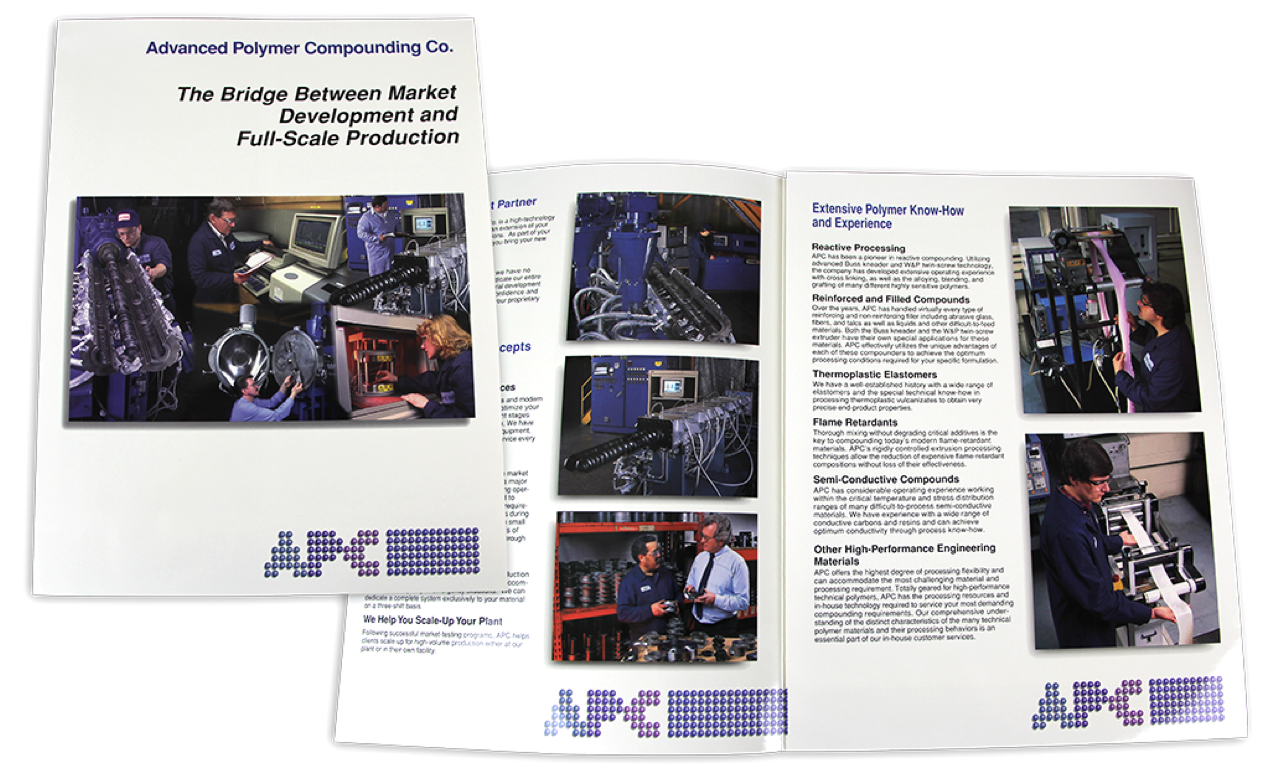 Interested in learning more about this subject?
Please fill out the form and we'll be in touch as soon as possible.