Throwback Thursday – Marquis & Associates
January 11, 2018 11:00 am
Brand Development, Circa 1990's
Brand development for Marquis & Associates, a NJ-based surety bonding and insurance company, highlighted the company's unparalleled reputation as a leading provider of risk management services for the construction industry. Branding services included logo development, sales materials, corporate literature, public relations support and trade advertising.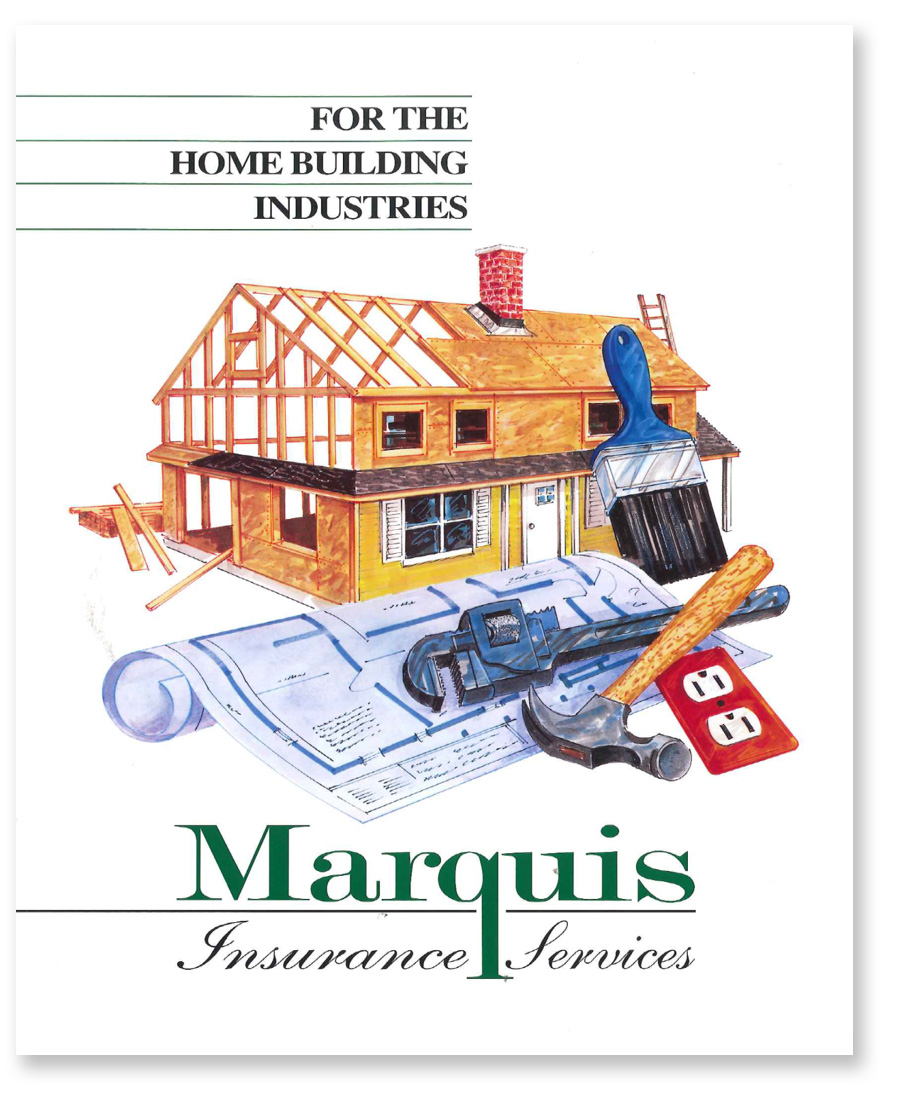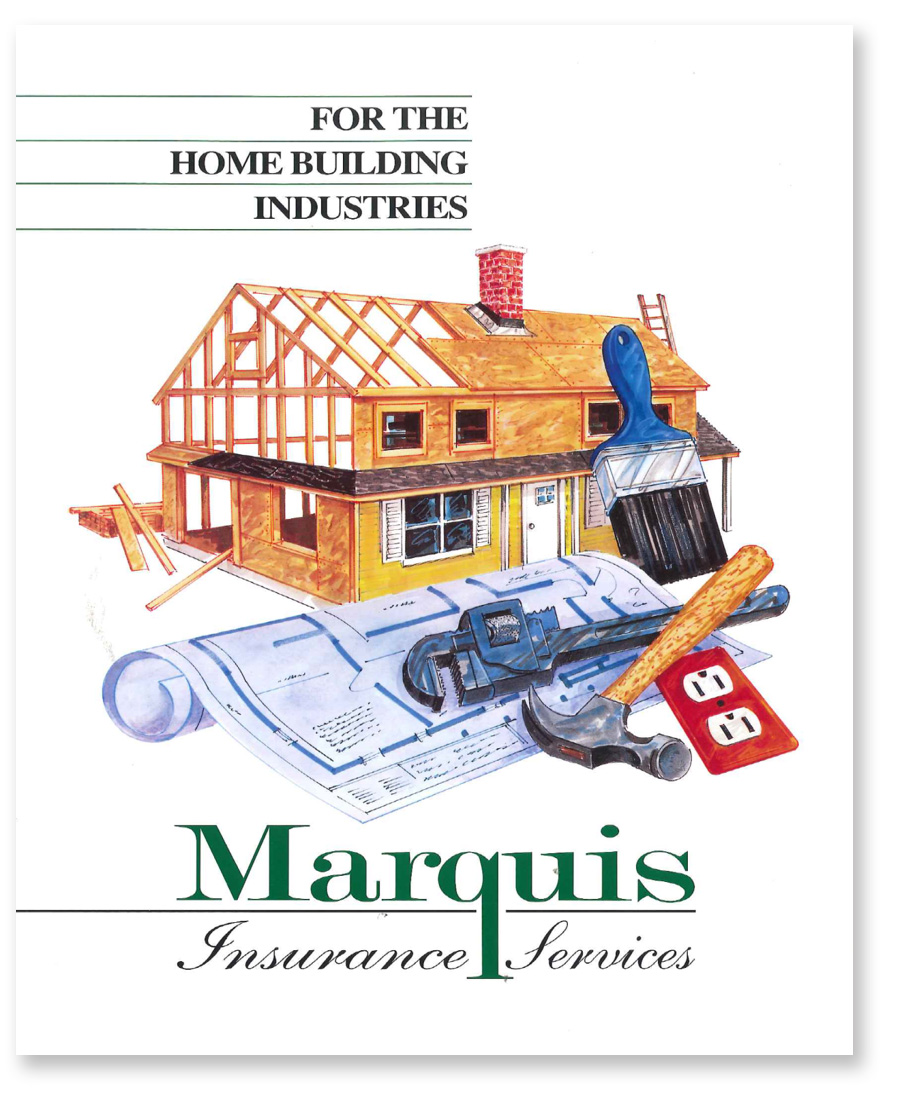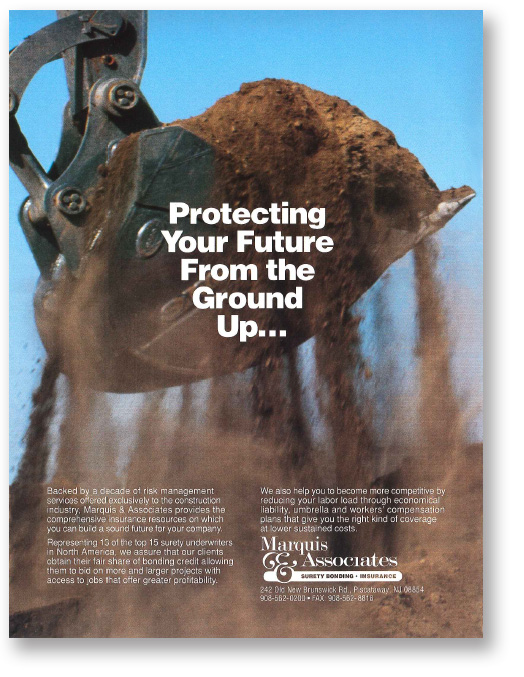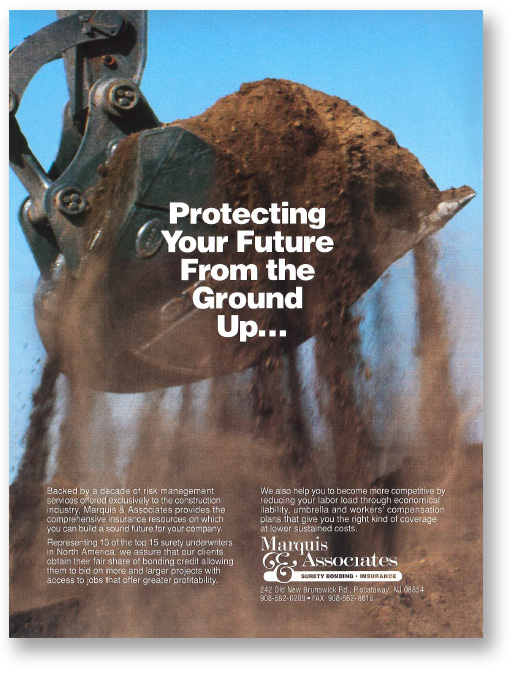 Interested in learning more about this subject?
Please fill out the form and we'll be in touch as soon as possible.