Throwback Thursday – Paravista
May 25, 2017 10:00 am
Brand Revitalization, Circa 2010
Paravista, an established NJ-based commercial printing and graphics firm, offered so much more than printing alone, routinely solving complex printing, output and content deployment solutions for its global consumer brand clientele. The company wanted to establish broader recognition for its complete range of uncommon solutions.
We established the message, "Paravista: Printing. Promotion. Possibilities." To further position Paravista as a thought leader and unique provider, we launched an e-newsletter under the "Possibilities" masthead. Brand relaunch initiatives also included a new website, revitalized logo mark, corporate identity system, and sales tools.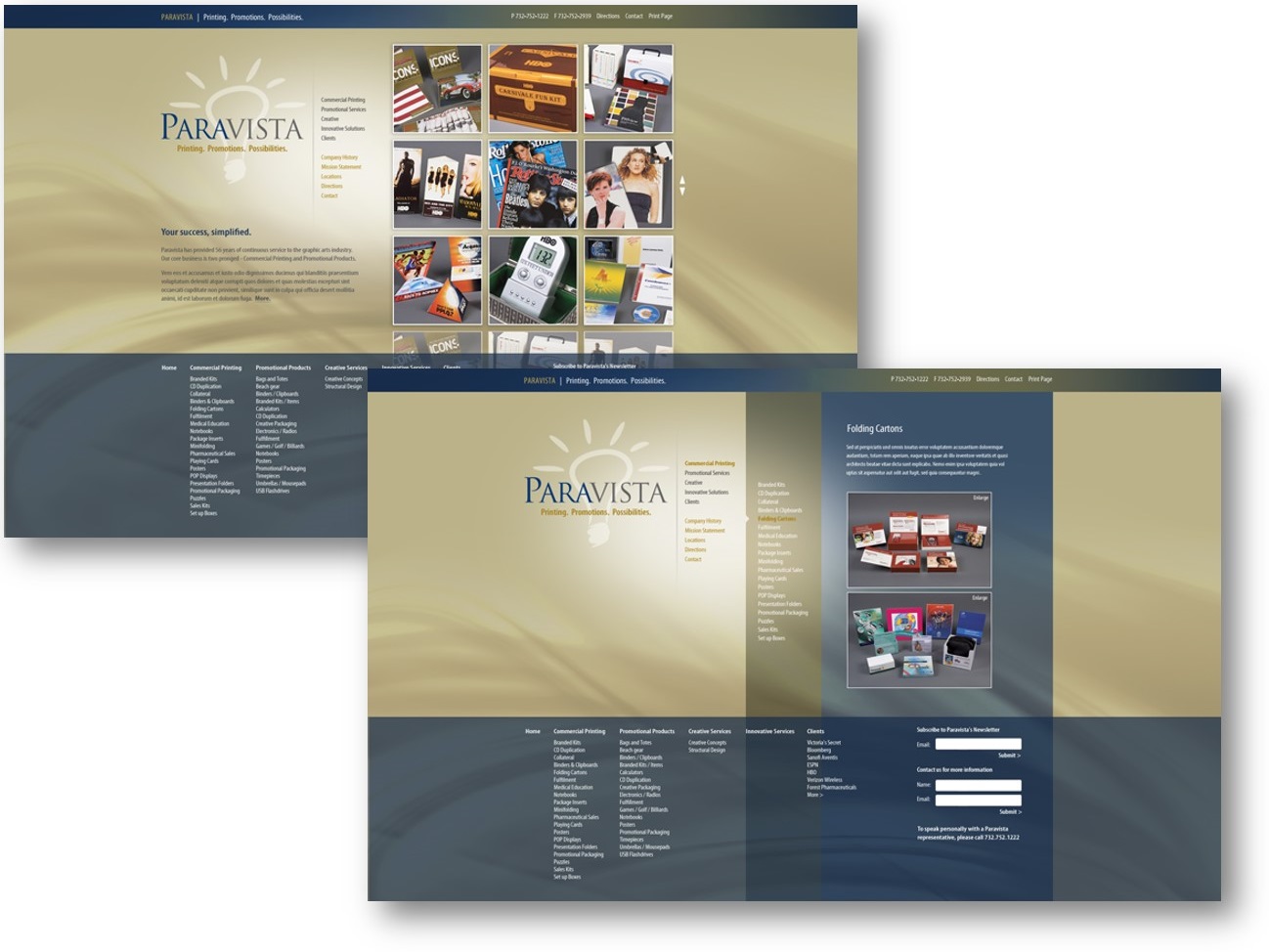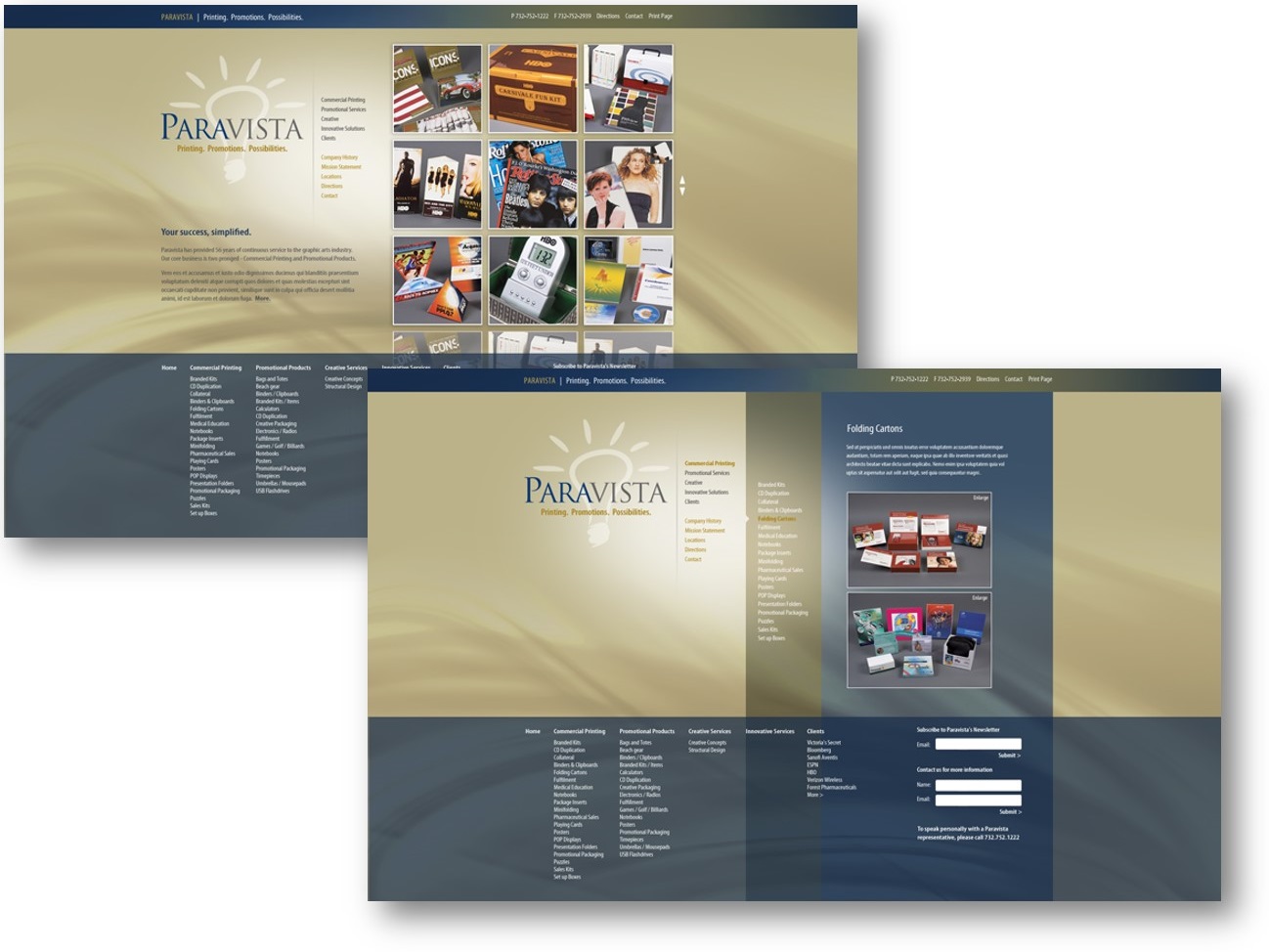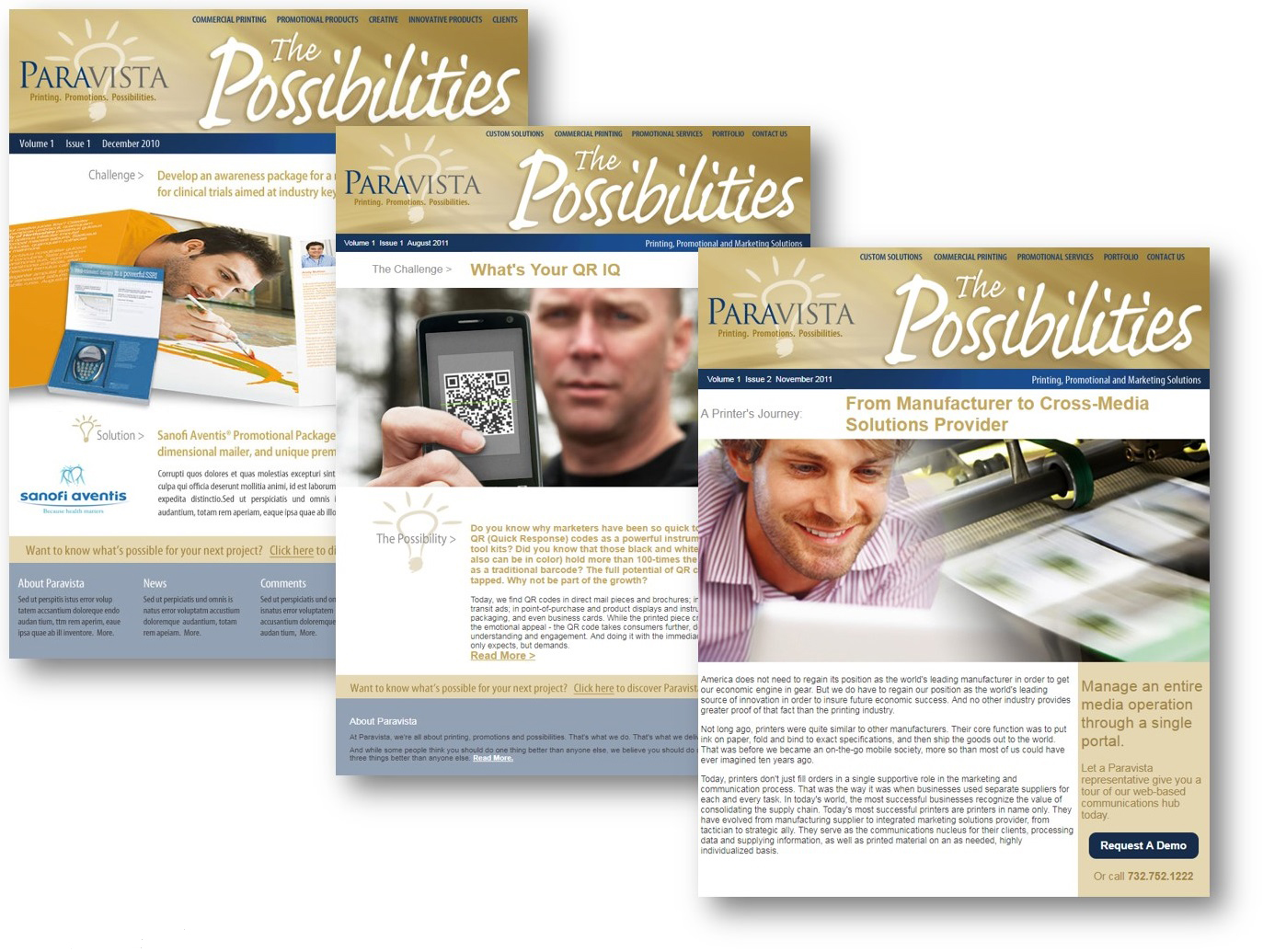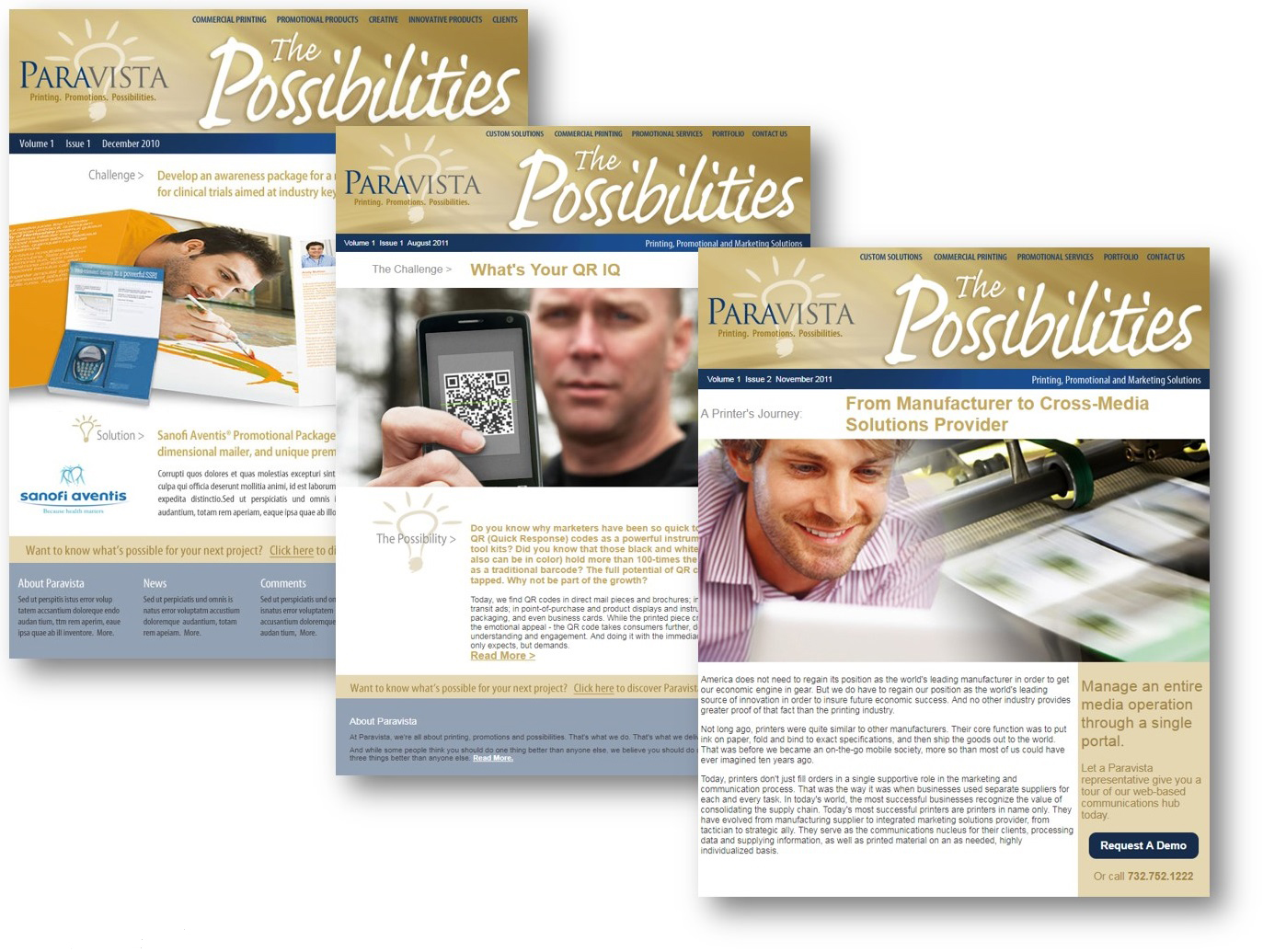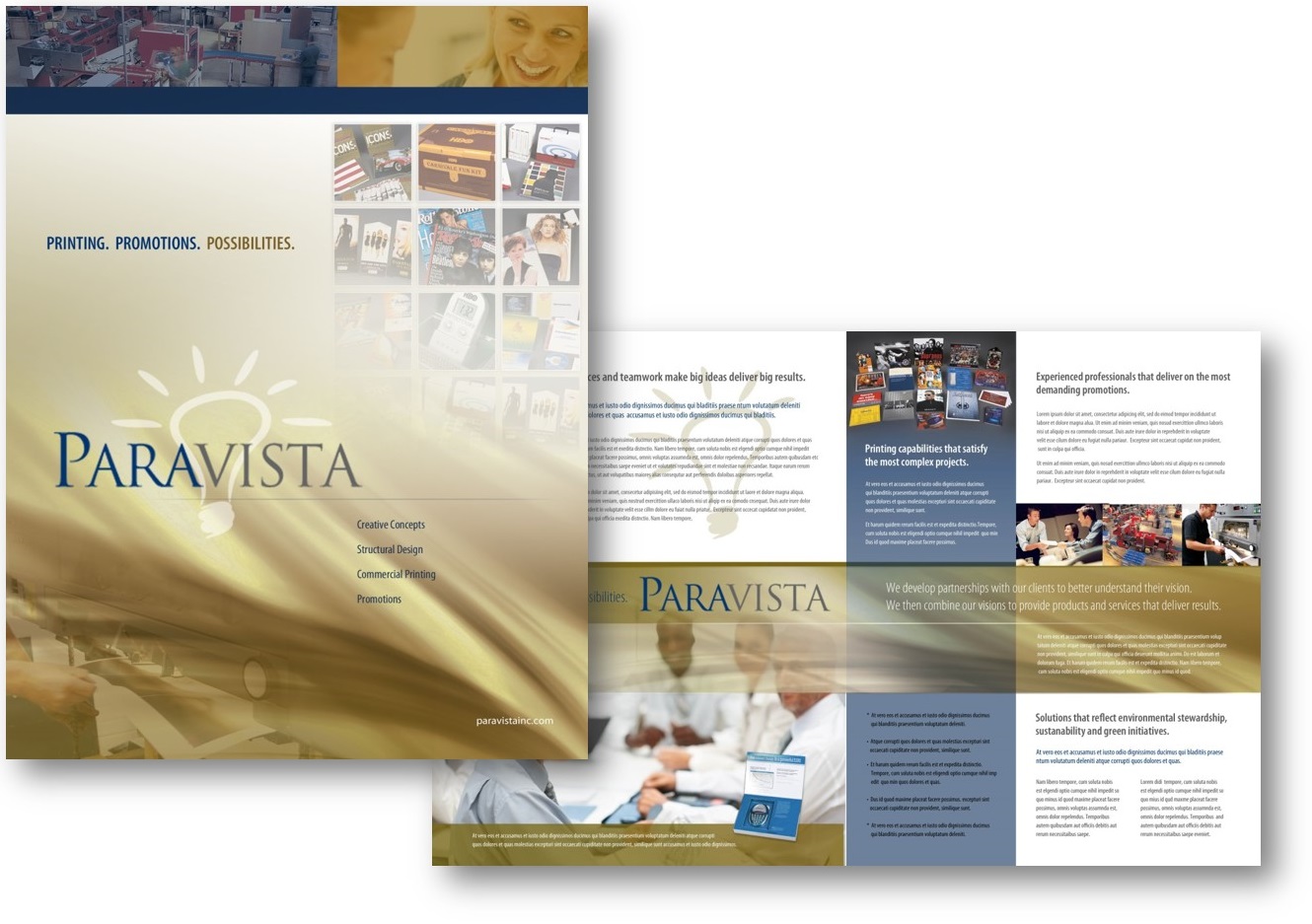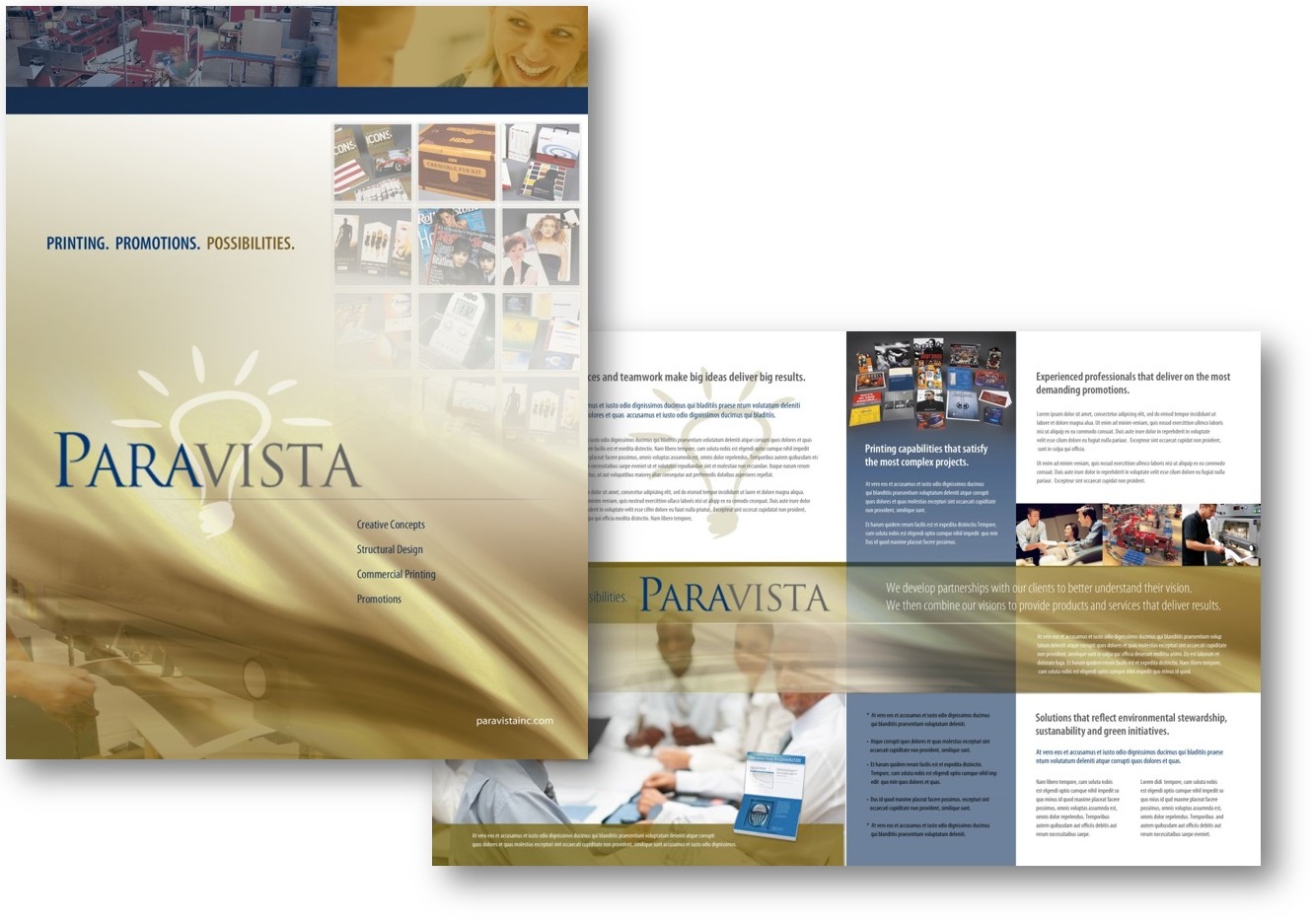 Interested in learning more about this subject?
Please fill out the form and we'll be in touch as soon as possible.