Throwback Thursday – Roman Jewelers
February 16, 2017 12:50 pm
A Brand Revitilization circa 2012.
Delia Associates has been proud to work with Roman Jewelers, one of the region's most respected jewelers. In 2012, the brand's revitalization efforts included visual enhancements to the website, the development and deployment of a mobile site, and the production of an e-book that showcased the firm's greatest attribute: its ability to develop the highest quality, most unique custom pieces.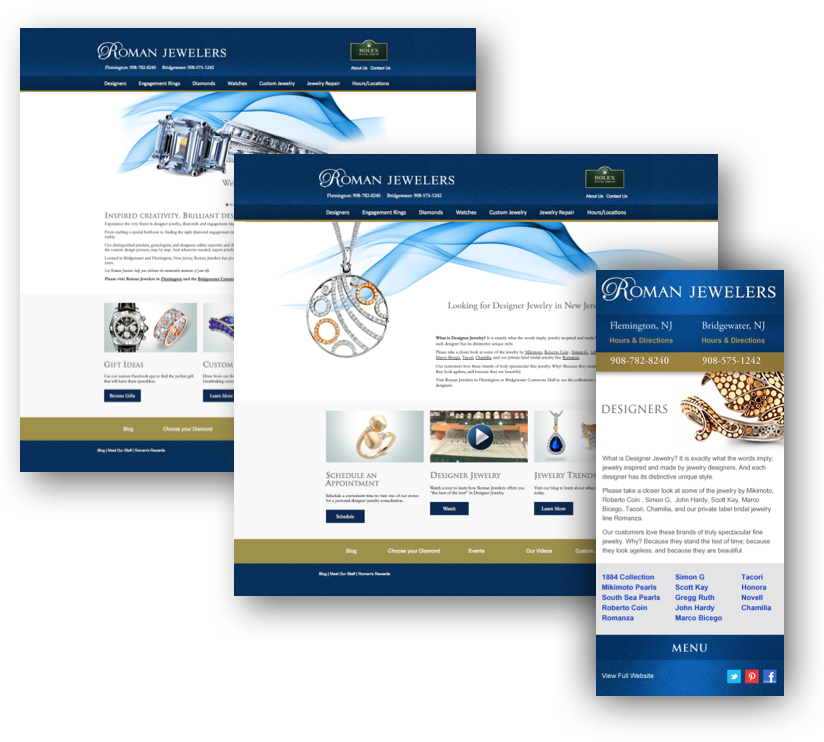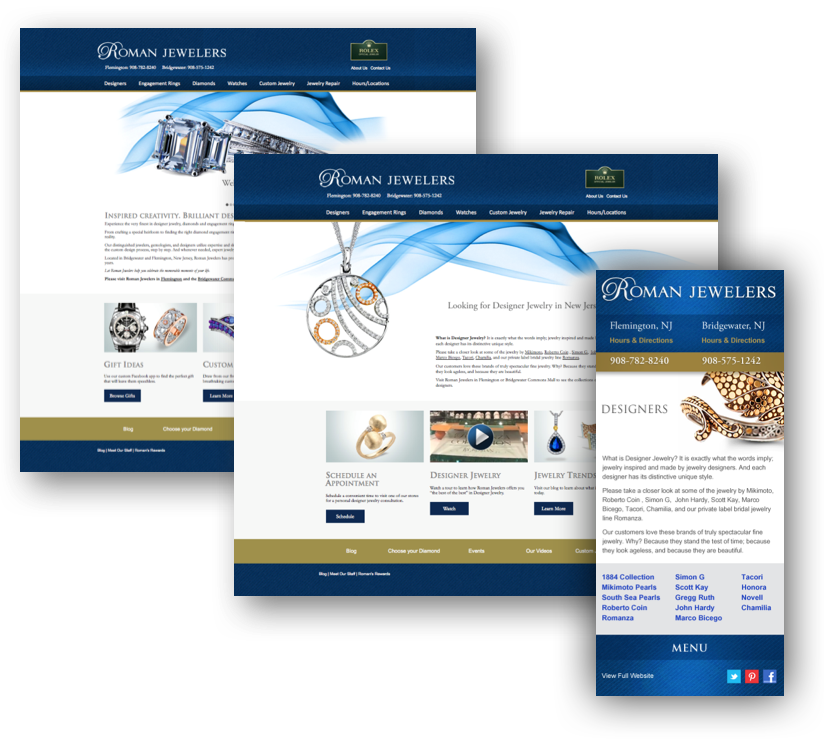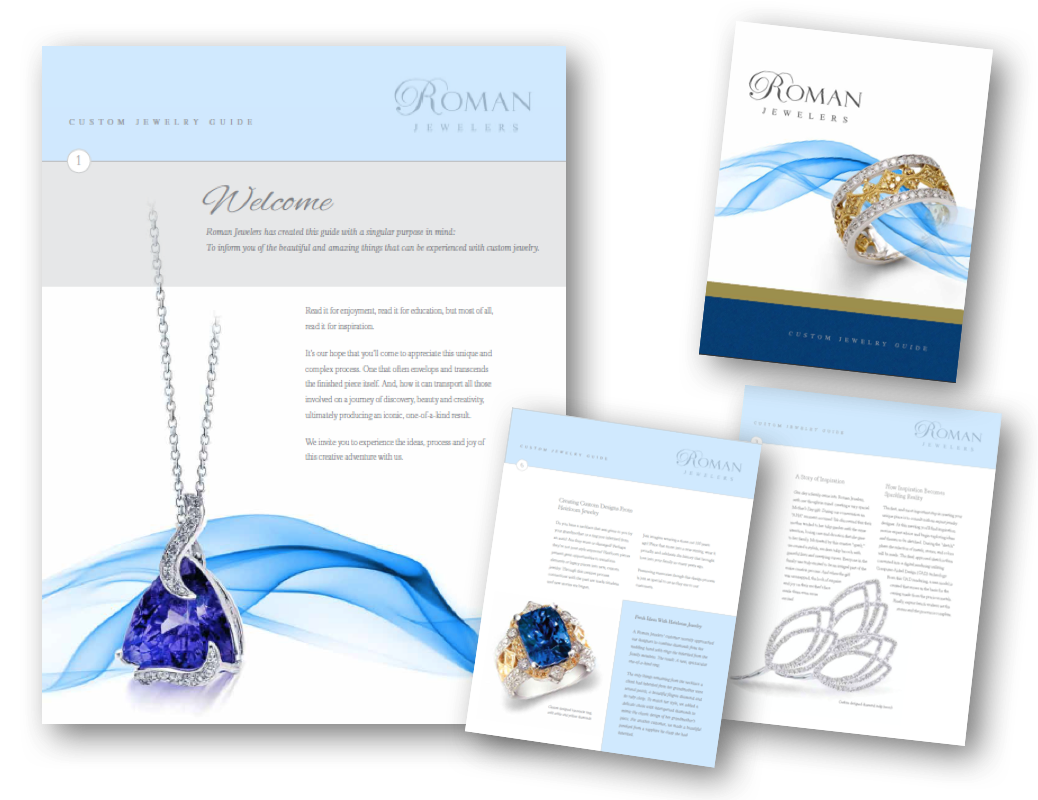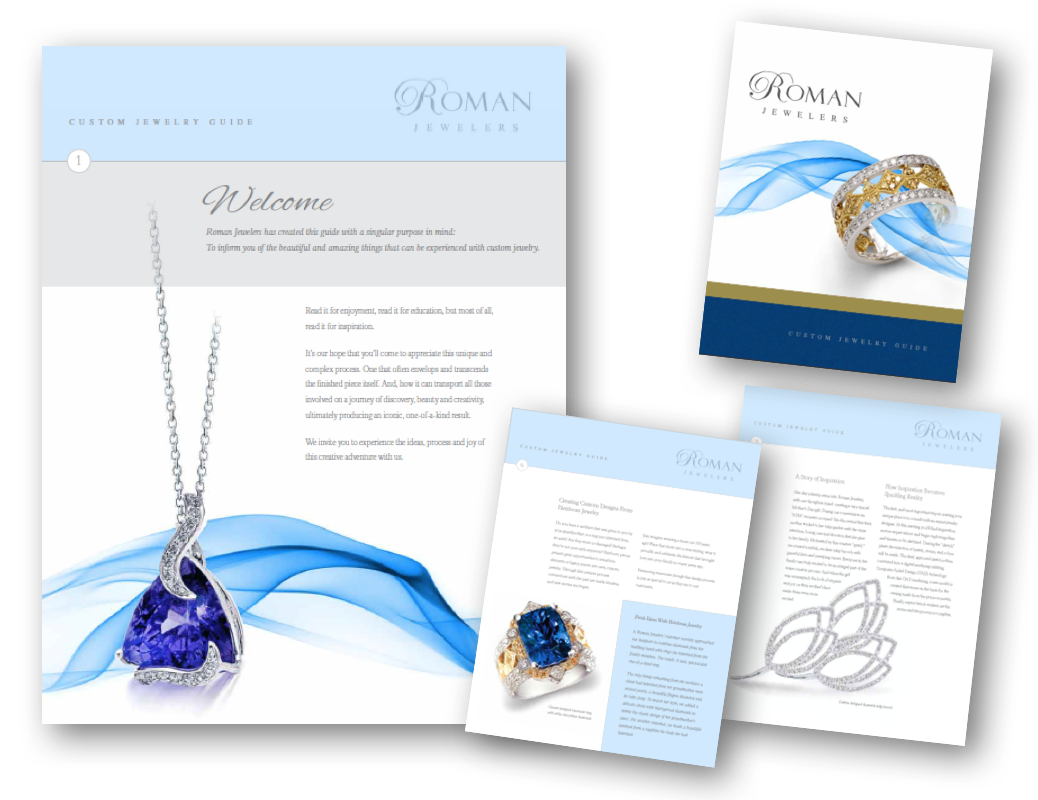 Interested in learning more about this subject?
Please fill out the form and we'll be in touch as soon as possible.