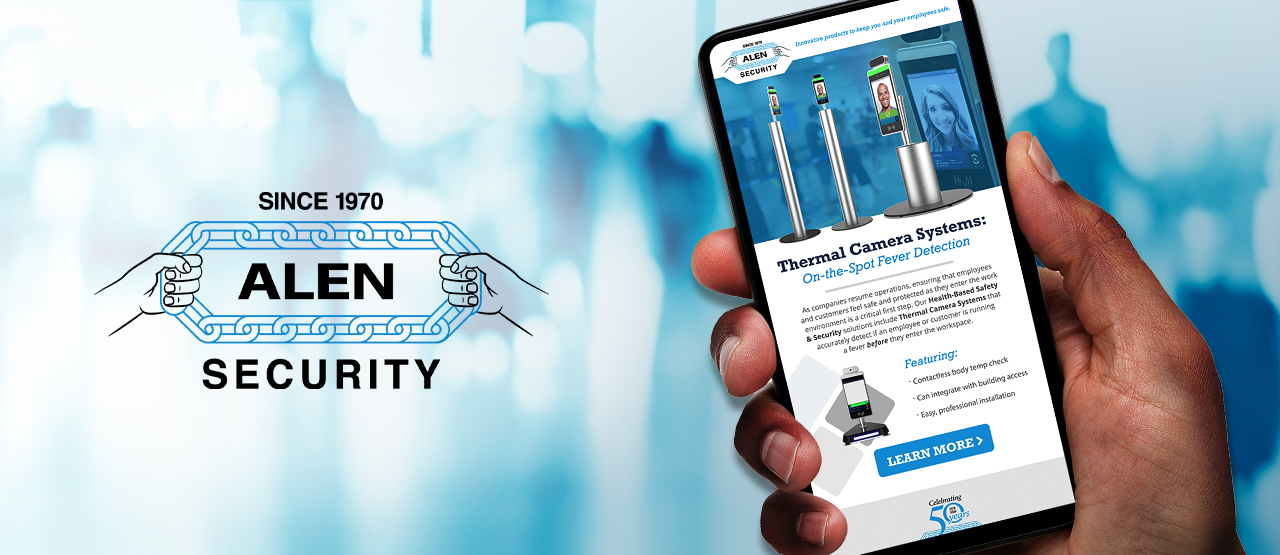 ALEN SECURITY: PERFECTLY POSITIONED TO WIN NEW BUSINESS DURING CHALLENGING TIMES.
THE SITUATION
For more than 50 years, Alen Security has solved their client's biggest security challenges. When COVID-19 struck last year, they recognized a pressing new need: health-based security solutions to keep employees and customers safe. They already had several ideal products – thermal cameras for body temperature checks, contactless door openers and antimicrobial door and security hardware – but needed a marketing strategy to promote these solutions to clients and prospects.

THE SOLUTION
We designed a campaign demonstrating how Alen Security could help clients work safely, positioning Alen Security as a leader in health-based security. The integrated campaign included e-mail marketing, social posts and a presentation deck, all which featured the company's ability to provide reliable safety measures and mitigate risk.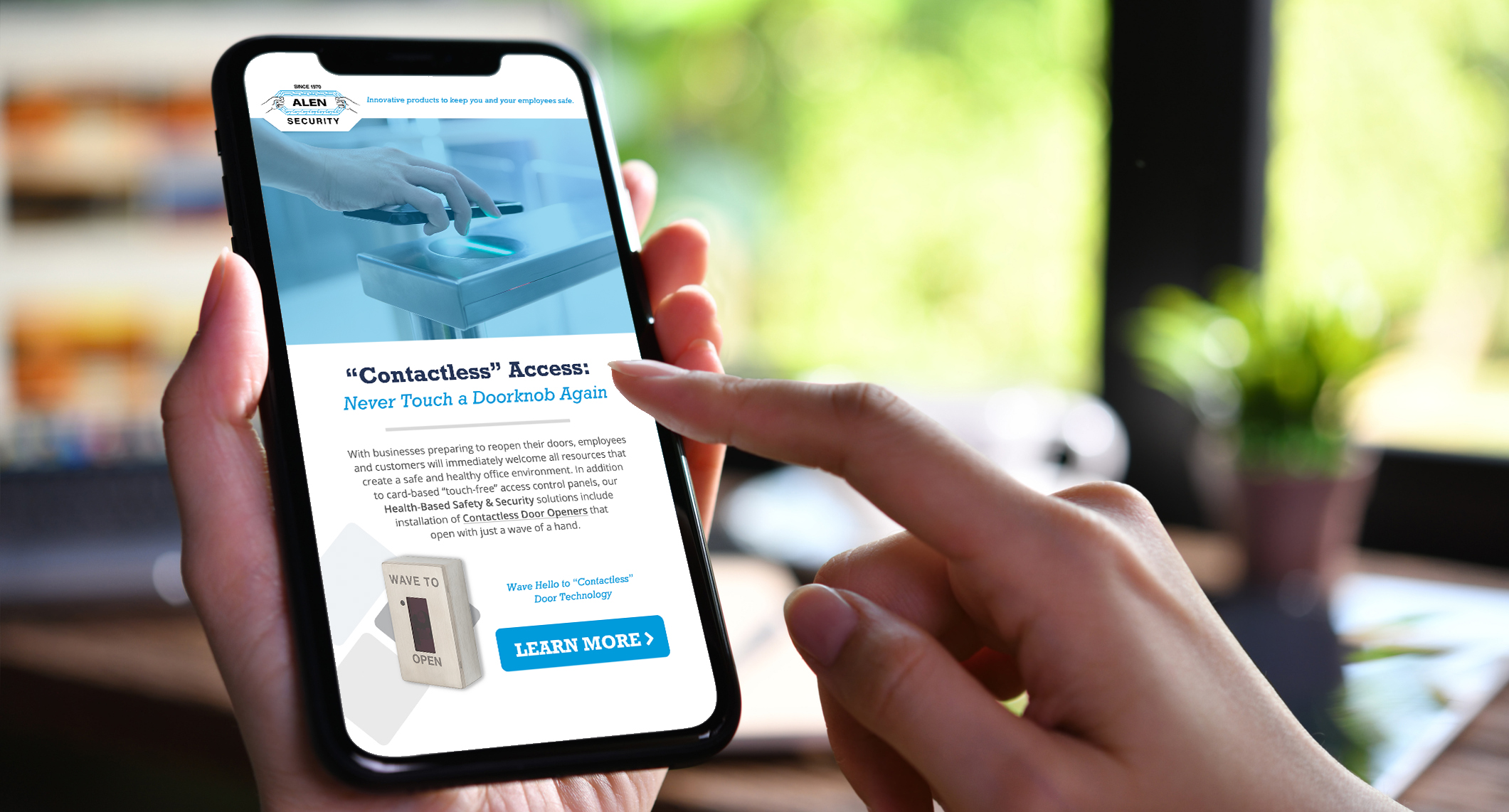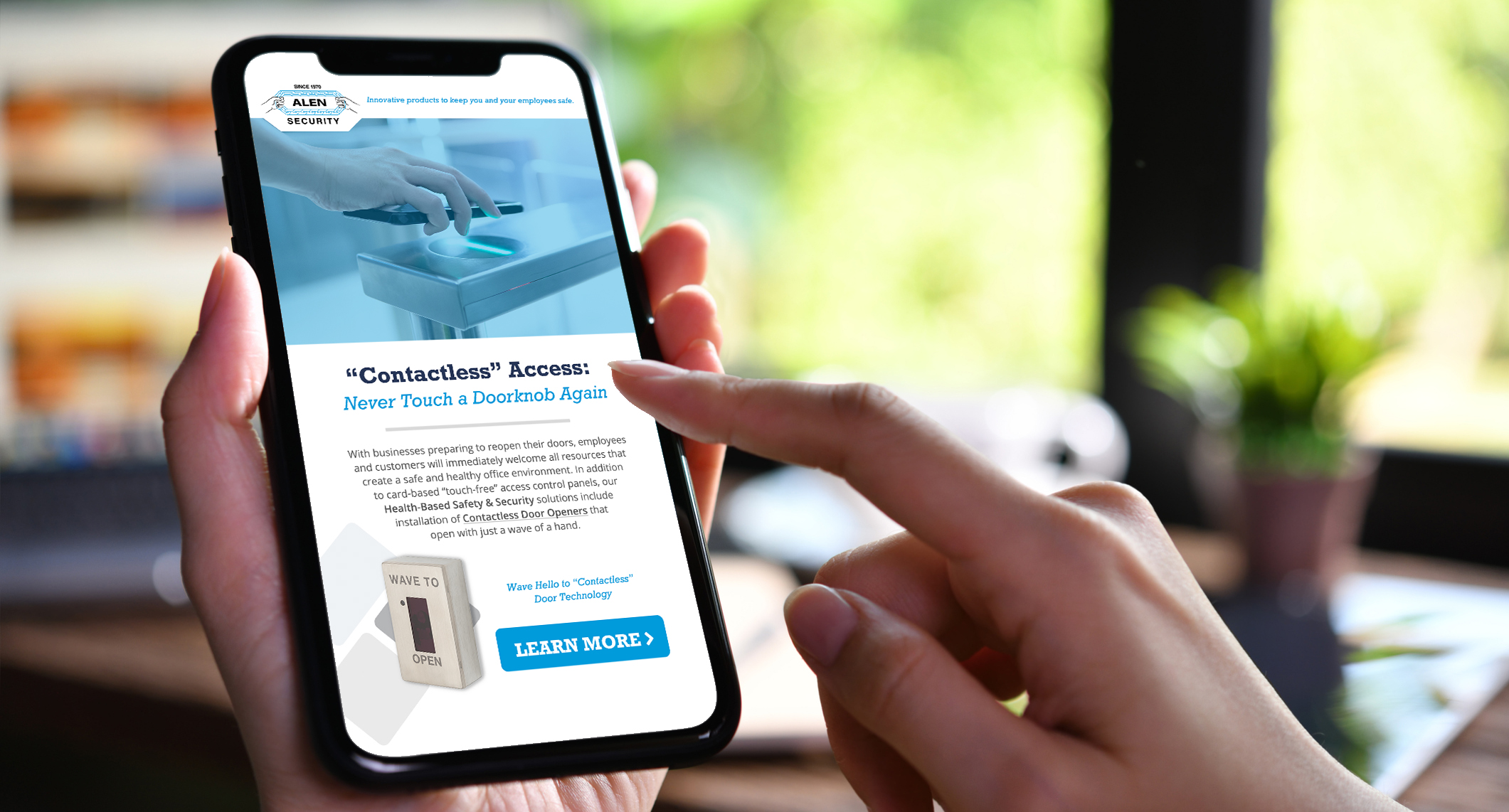 RESULTS
Alen Security's marketing campaign successfully aligned the brand as a leader in health-based security solutions. In addition to selling new products and services to existing customers, the company welcomed a number of new clients. Interestingly, these solutions were not only adopted within healthcare settings, but across many industries concerned with employee and customer safety. The campaign also received a Platinum Hermes Creative Award, the international design competition's highest honor.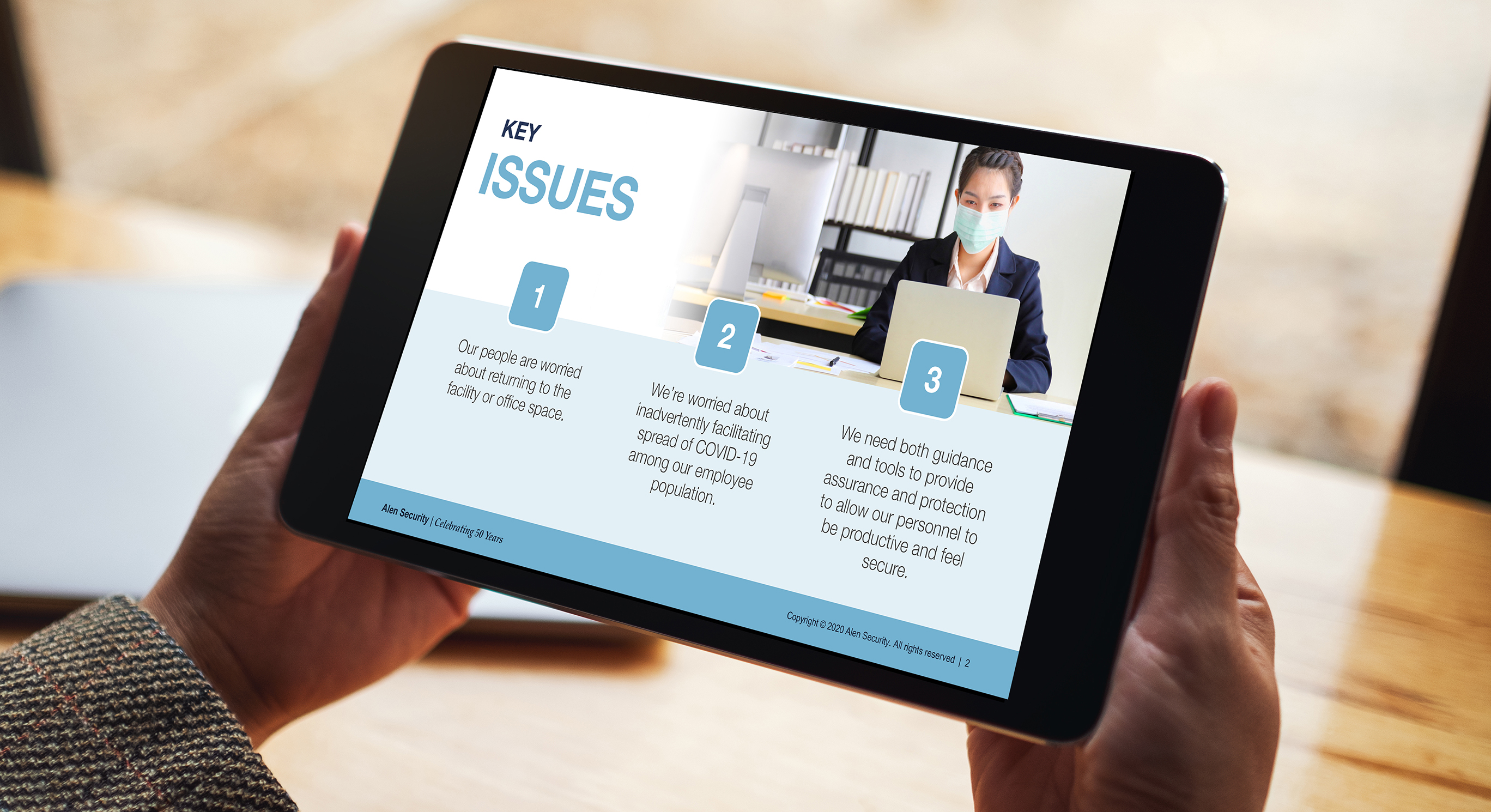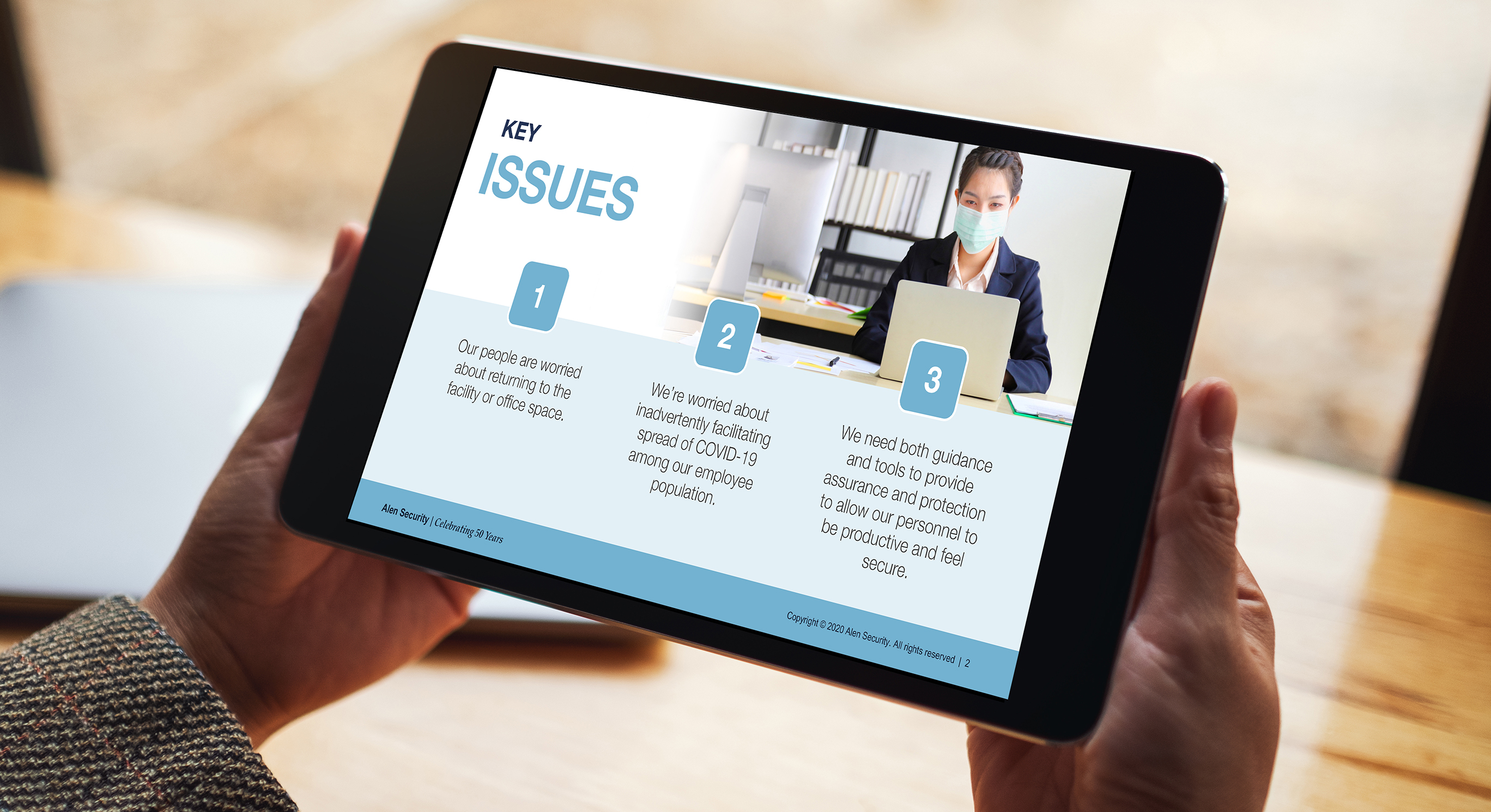 A HAPPY CLIENT