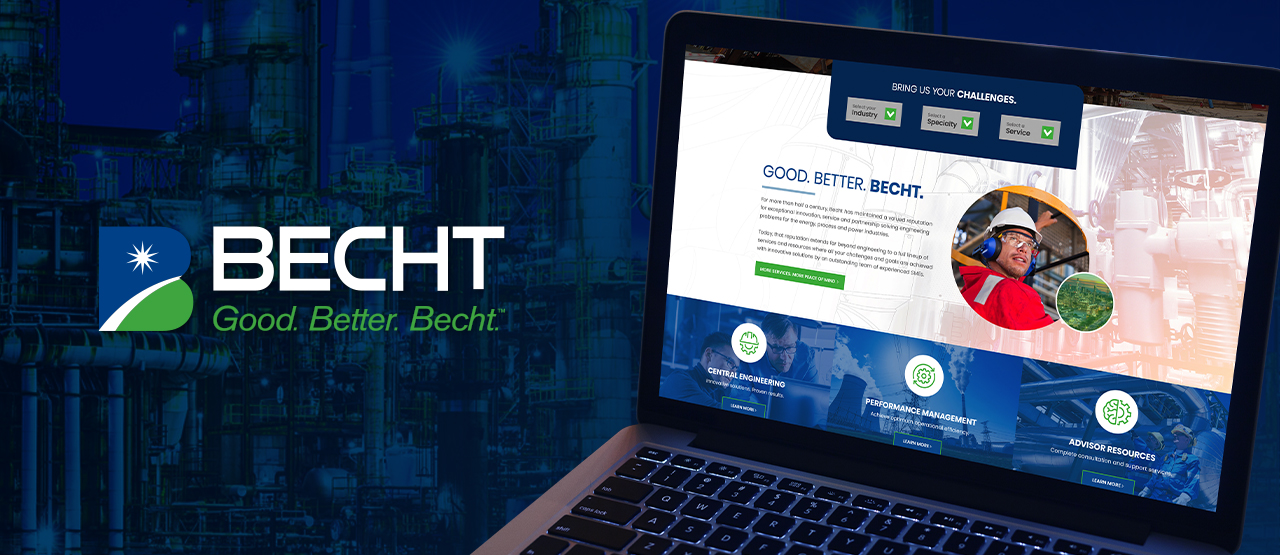 BECHT: BUILDING AN EVEN BRIGHTER FUTURE FOR THIS 55+ YEAR GLOBAL ENGINEERING CONSULTING FIRM
THE SITUATION
More than 55 years of delivering excellent engineering performance, due to rapid expansion in terms of geographic reach and services, the time had come for Becht to rethink its brand identity and positioning.


NEW LOGO AND COMPLETE BRAND IDENTITY SYSTEM
The new Becht logo, formed in the shape of the letter 'B,' maintains the company's legacy blue and green colors, which represent the green earth and blue sky, while symbolizing Becht's global reach. The white, arching "road" bisecting the logo's two main elements exemplifies Becht's progressive approach to the future and signifies the possibilities that can be achieved through partnerships with valued client partners.

WEBSITE DEBUT
The new brand rollout commenced with the re-launch of Becht.com, the corporate website, complete with a suite of interactive and remote resources and knowledge tools for current and new customers to take advantage of.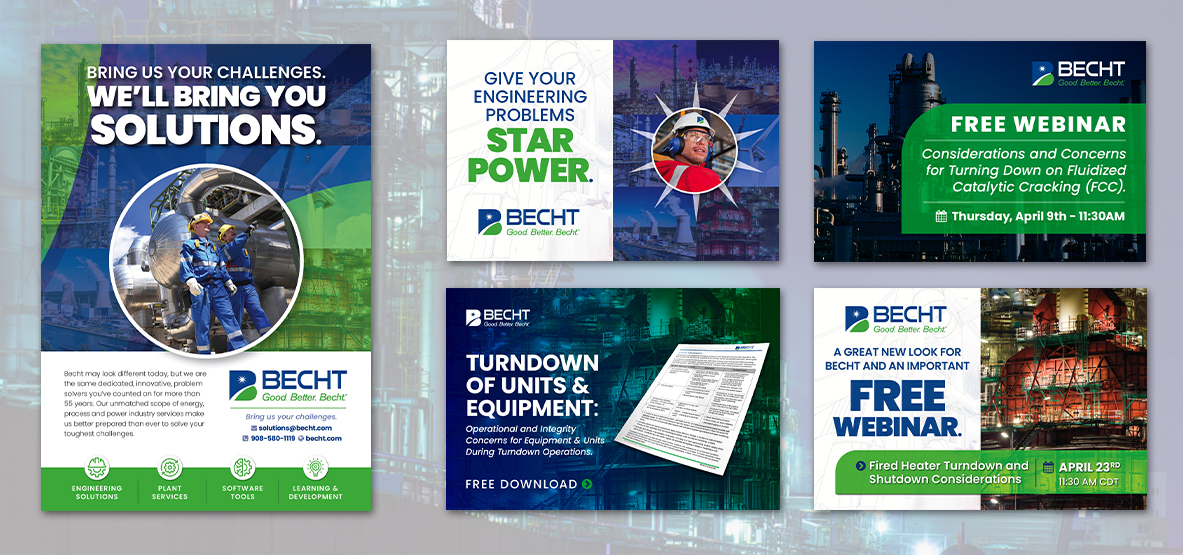 NEW BRAND AWARENESS CAMPAIGN
The rollout was further supported with a print and digital trade ad rollout, featuring both the new mark and a new series of webinars that immediately drew near-capacity audiences.

FULL SALES SUPPORT TOOLS
New sales support tools aided Becht's business development team in winning new client engagements shortly after brand debut.
THE RESULT? A VERY HAPPY CLIENT. BECHT SAID: