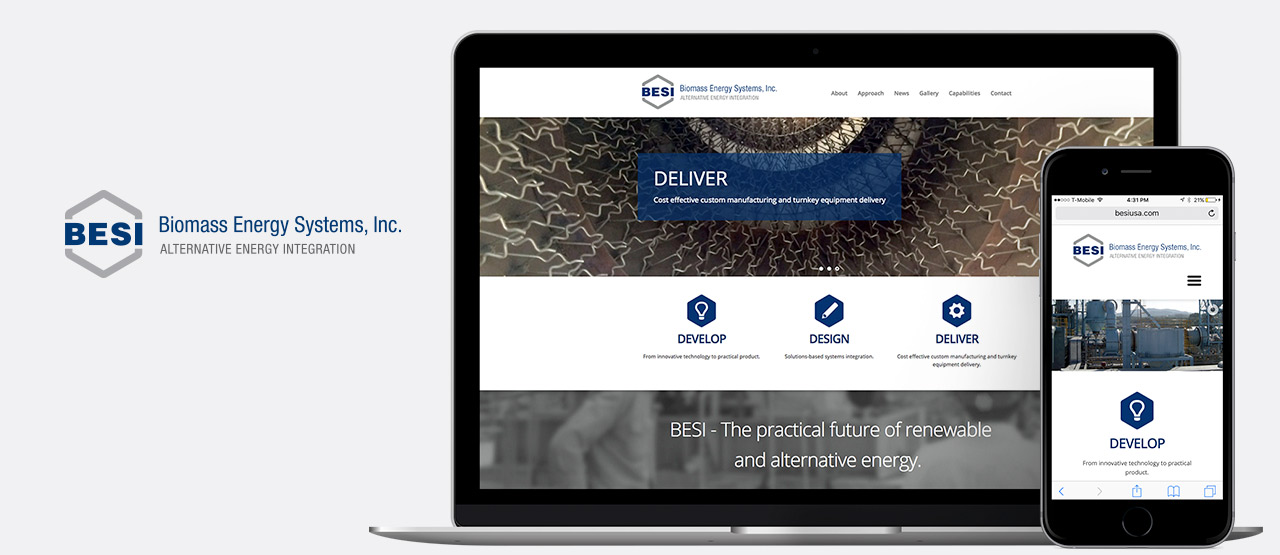 BESI
A firm brand foundation pays dividends for a leading-edge alternative energy integration firm.
Going for the green
Biomass Energy Systems Inc. (BESI) is a woman-owned development, design, engineering, and deployment company that provides innovative technology for alternative and renewable energy projects.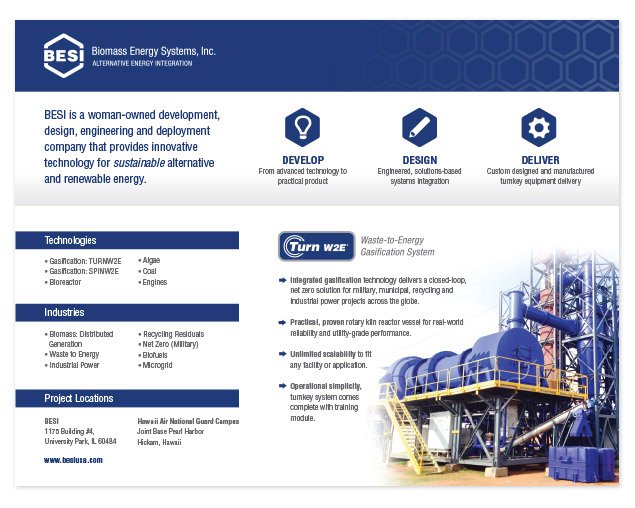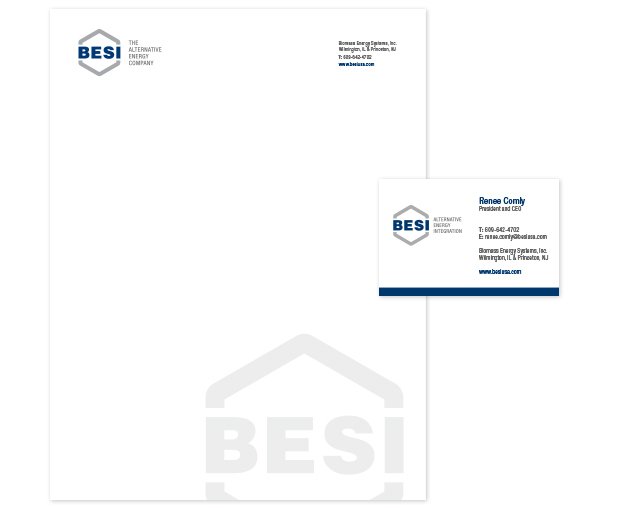 Brand power and growth
With a menu of technologies like gasification, bioreactor and algae, BESI needed their brand to be as innovative and exciting as their energy solutions. They asked us to bring organization and clarity to their communications and marketing as they approached their stage of expansion.
Delivering a sustainable solution
Our approach in restaging the brand featured the development of complementary sibling-brand logos that contributed to the progressive feel that the other supporting elements created. Included in the suite of marketing elements were a visual identity refresh, e-newsletters, trade show banners, sales presentation materials, a website re-launch and video projects.