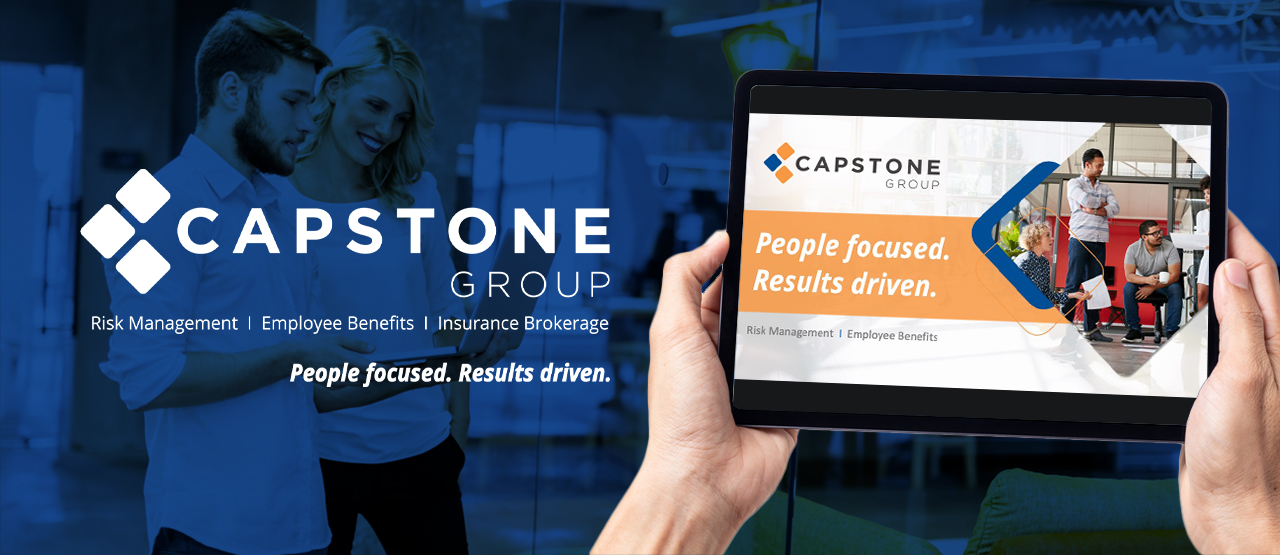 CAPSTONE GROUP: TAKING A RISK MANAGEMENT FIRM TO THE NEXT LEVEL.
THE SITUATION
Capstone Group, a relatively young firm in a mature industry, had enjoyed rapid growth, largely thanks to the excellent personal relationships and abilities of its founders. To sustain growth, the brand had to extend beyond the reach of its core leadership.
THE MISSION
The goal of brand development, in this case, was not a "make over," but rather a "make better" scenario; to take a well-performing brand to a higher level in terms of meaning, emotional significance and impact.
THE APPROACH
Authentically balancing the emotional and functional aspects of the brand, we arrived at the brand statement: "People Focused. Results Driven." This was not only a recognition of the firm's unwavering commitment to people and outcomes; it also served as an internal rally cry, one that is true to its brand DNA.

IN APPLICATION
Staying with the established corporate colors and logo mark, we softened the edges of the core symbol for a more modern style, and one less rigid. We also added meaning to the three diamonds in the mark to represent the three distinctive words that Capstone strives to own in the markets it serves: Trust. Partner. Passion. Finally, a new dynamic template was established to reinforce the Capstone style in all communications: digital, print, web and social.

RESULTS
The new brand assets were immediately put to use in application in several key prospect presentations, with tremendous and positive feedback.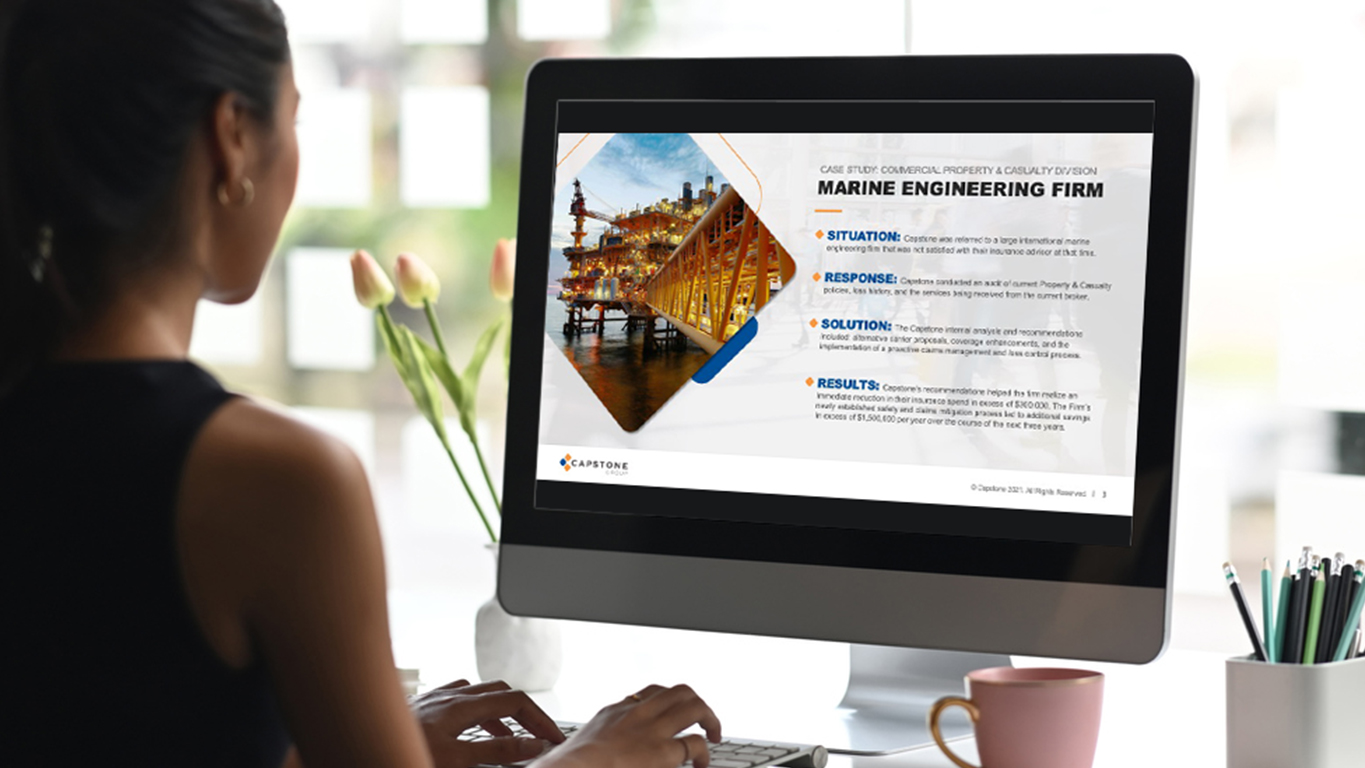 A HAPPY CLIENT!