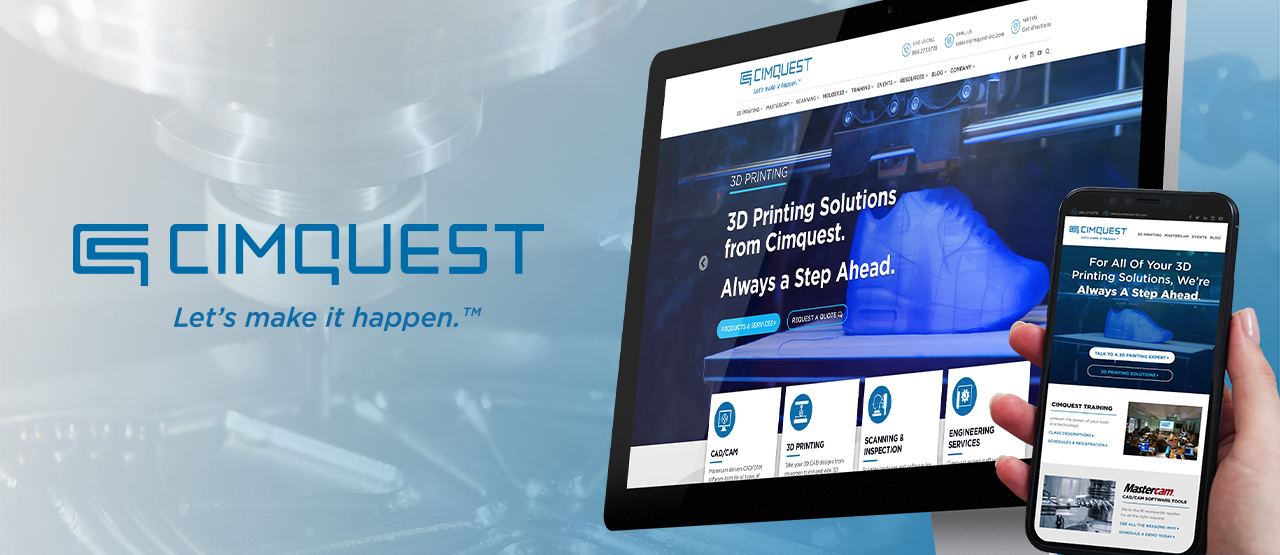 CIMQUEST CASE STUDY
How It All Began
Cimquest offers leading-edge printers, software tools, training, consultation and more. However, as the company expanded in terms of geography and services, the time had come for a brand positioning and marketing platform that accurately represented its unique qualities and advantages.

The Transformation
Through its proprietary Brand Leadership Solution® process, Delia Associates uncovered a unique "recipe" of brand attributes resulting in the brand line: "Let's Make It Happen." This call-to-action brings partnership with forceful direction to Cimquest's clients who face challenges in industries where "state of the art" changes on a daily basis.
Delia Associates applied the positioning to all of Cimquest's service lines and across its entire outbound marketing mix of web, print, digital and sales aids.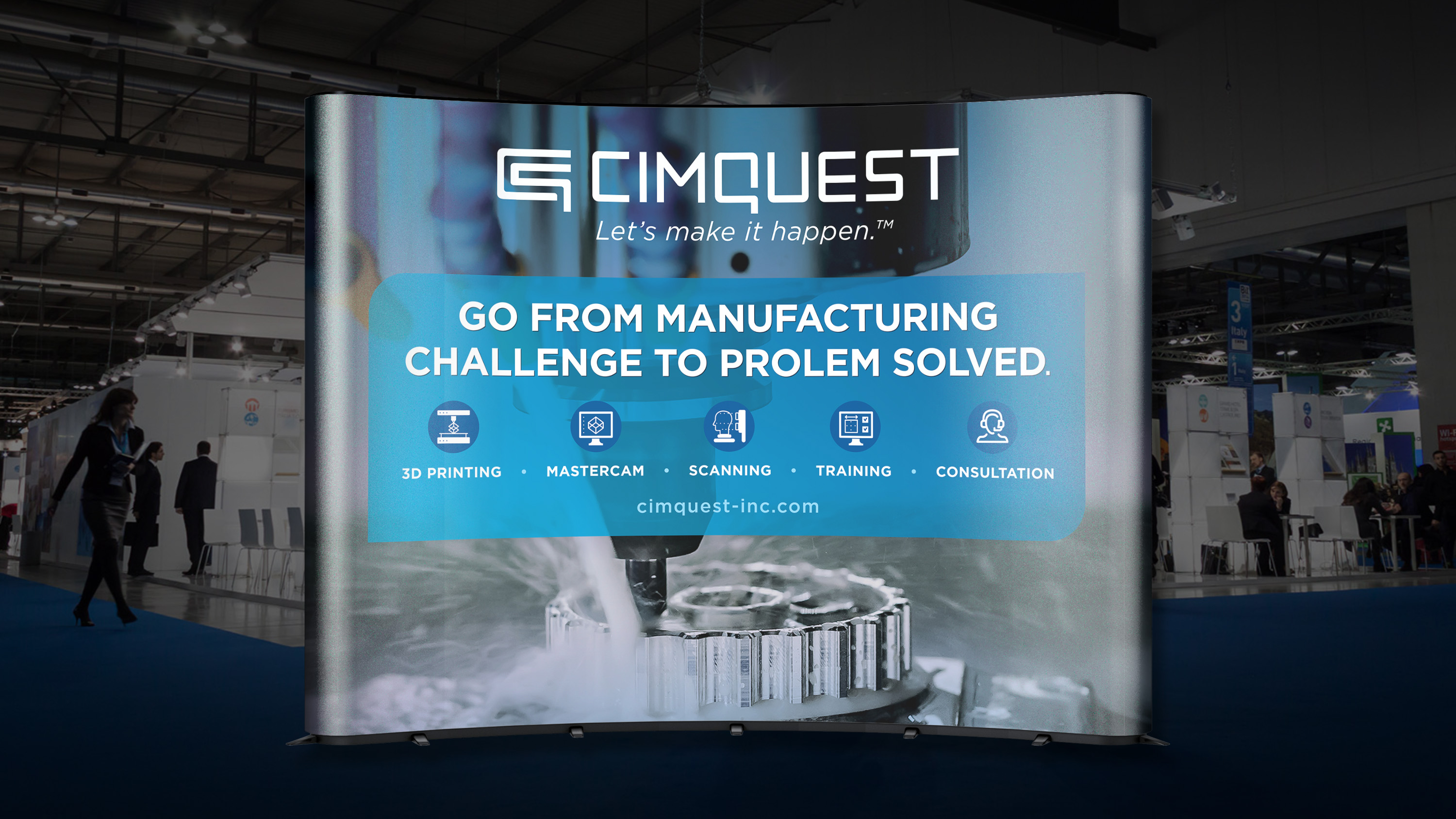 Bringing the Brand to Life
The advertising campaign and trade show promotions featured visually dynamic graphics, aligned with brand-centric designs, while their messaging offered powerful solutions to client needs.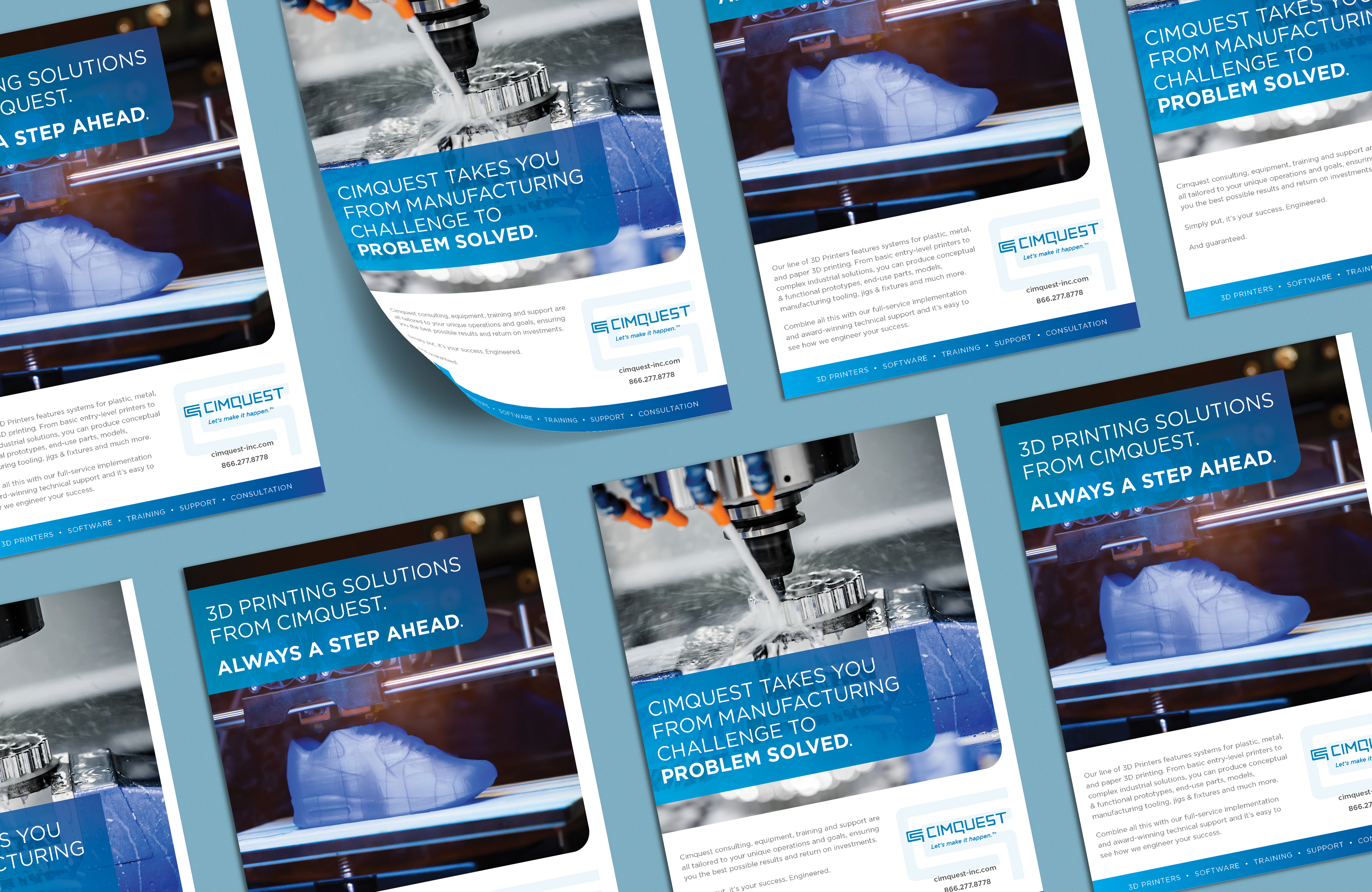 Delivering the Brand Promise Online
The brand messaging effort extended online, where social media and digital marketing efforts made extensive use of Cimquest's expertise and experience in telling stories of achievement and client success.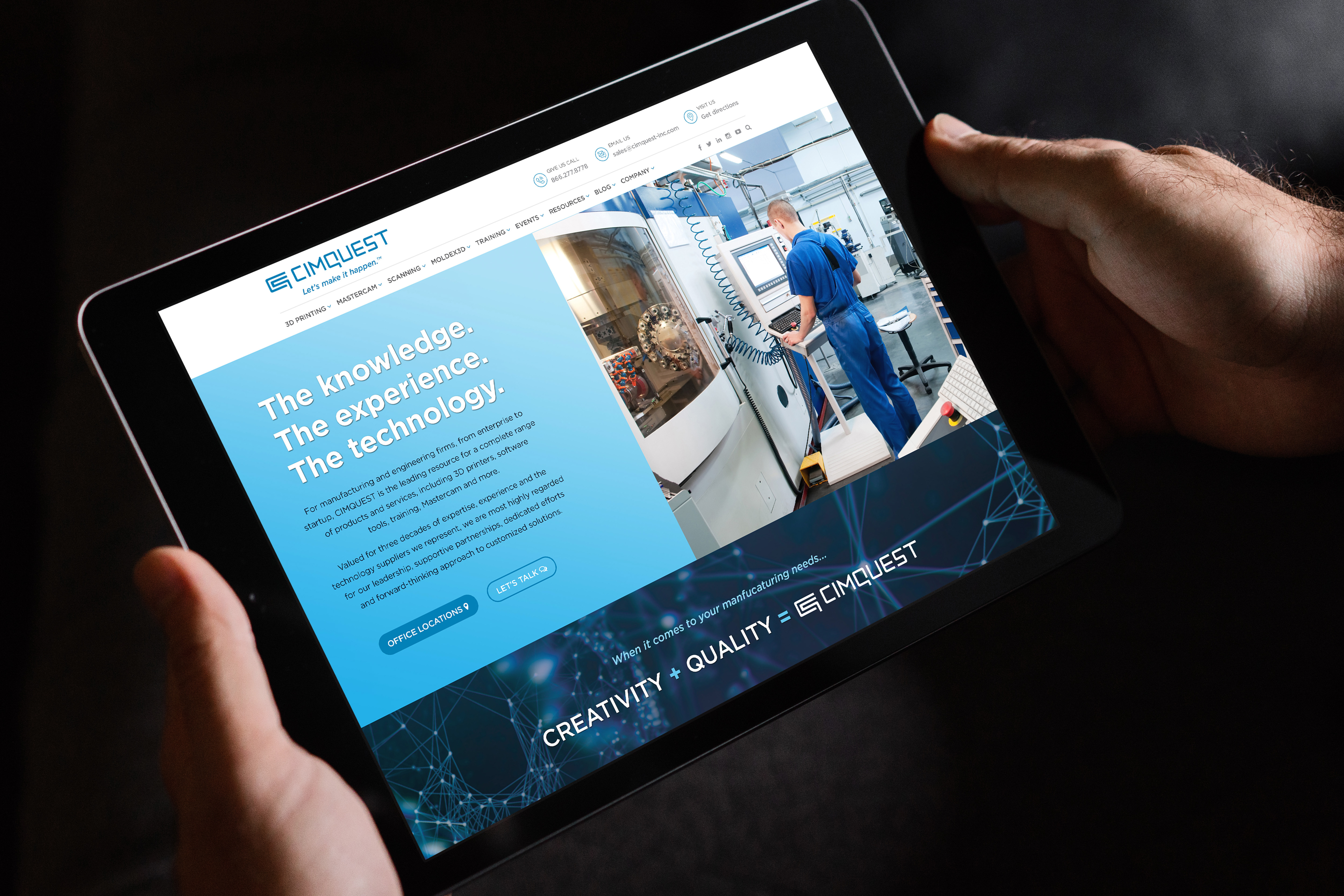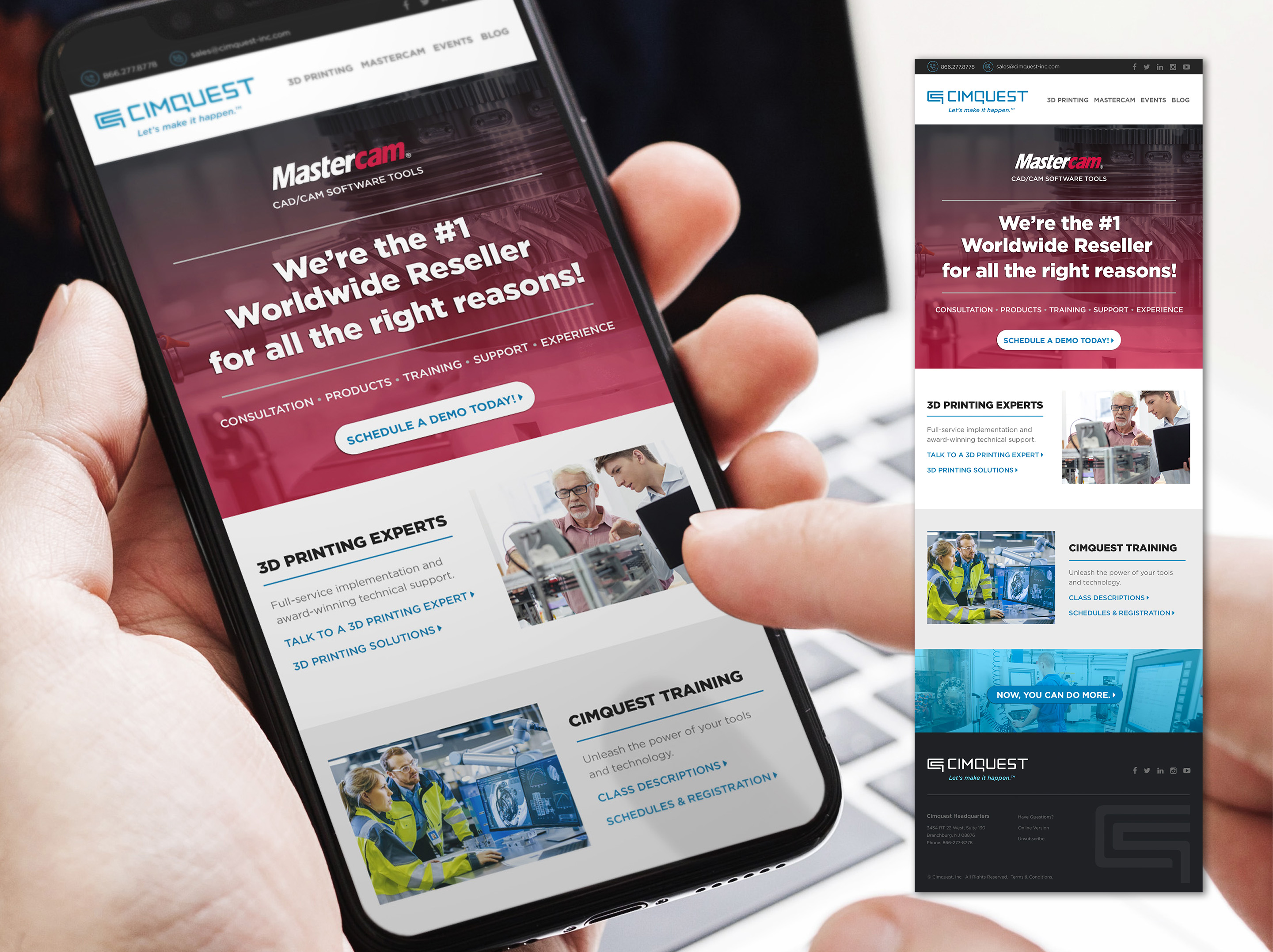 A Happy Client