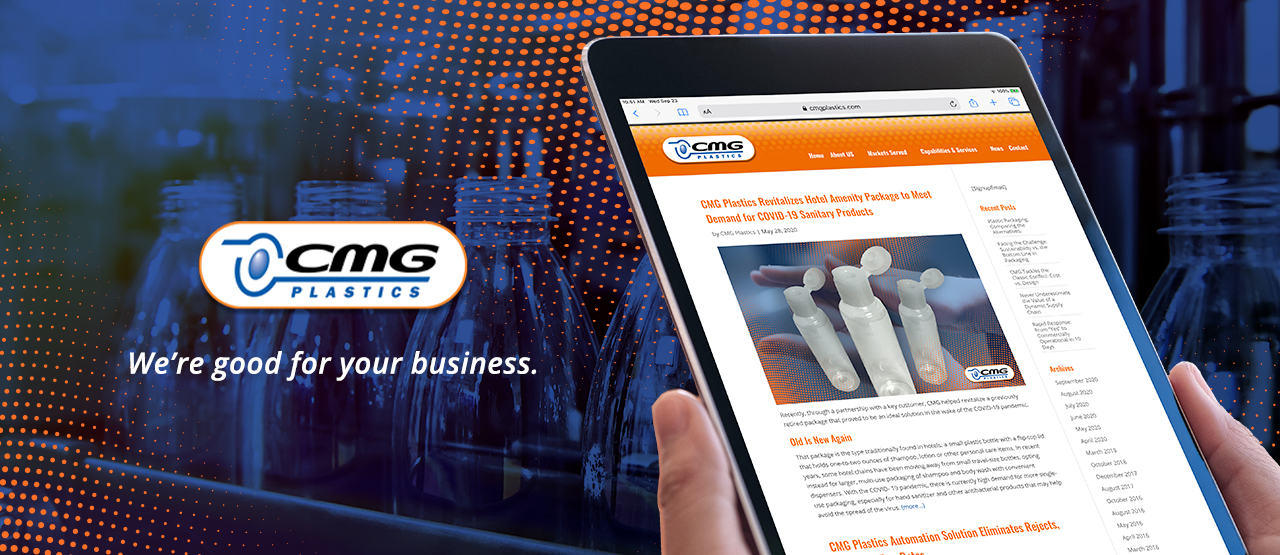 CMG PLASTICS: DRIVING FUTURE GROWTH THROUGH MEANINGFUL COMMUNICATIONS
THE SITUATION
CMG Plastics is a well-established custom-molded rigid plastic packaging manufacturer that supports healthcare, food & beverage, personal care and industrial packaged brands. The company had grown over the years from a small firm to a multi-national plastics company, producing hundreds of millions of parts annually in two state-of-the-art facilities. The company wanted to better promote their capabilities, aligning their messaging with the priorities of the packaging industry while building their online presence.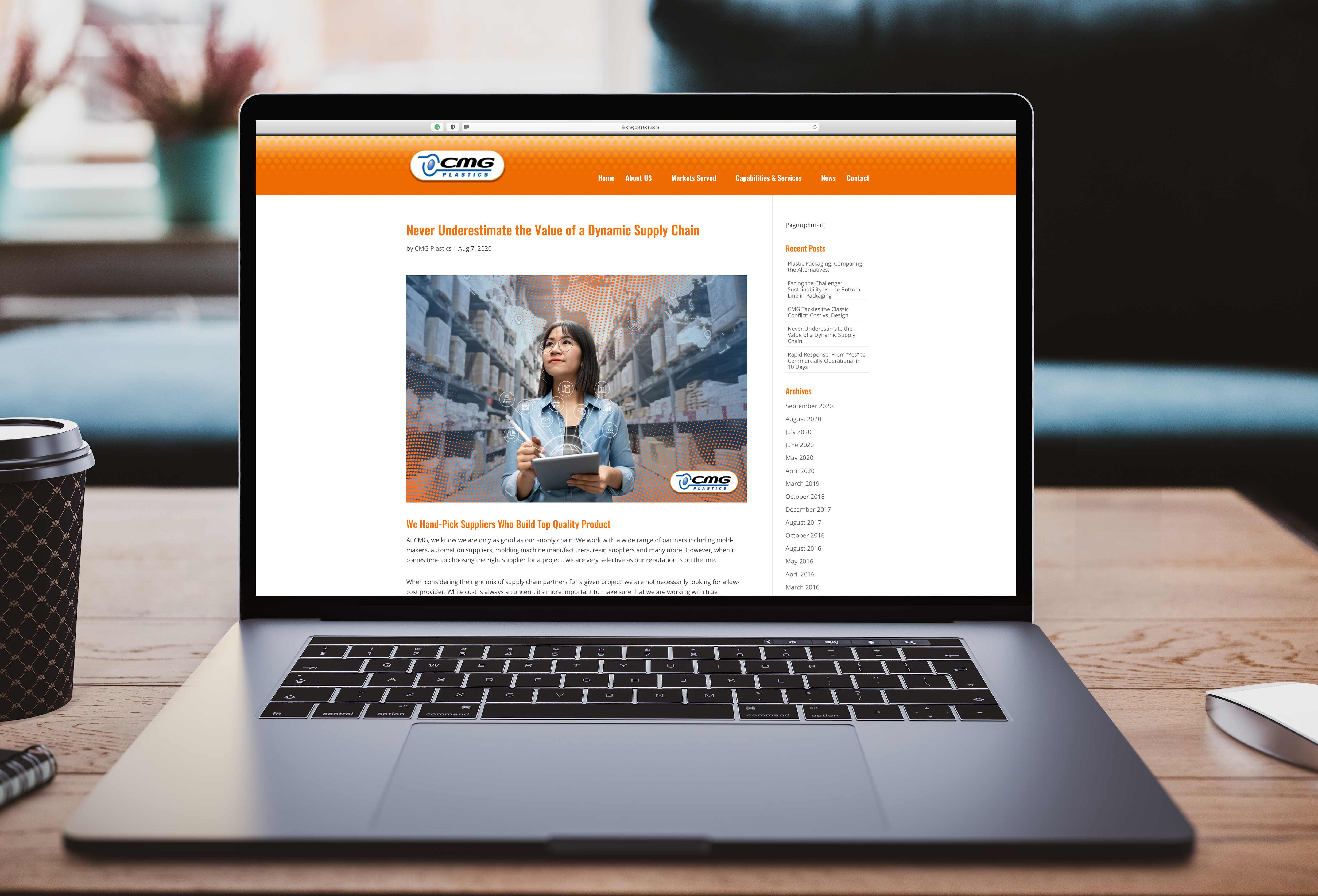 THE SOLUTION
Delia Associates created and deployed an outbound social media and marketing campaign to elevate CMG's message to current and prospective clients. This strategy involved building a content marketing framework with relevant and compelling content for its audience. Through storytelling and a conversational style, weekly content outreach program included a blend of lead stories and supporting posts, deployed to the CMG blog, e-blasts, and through social media, all to a carefully coordinated schedule.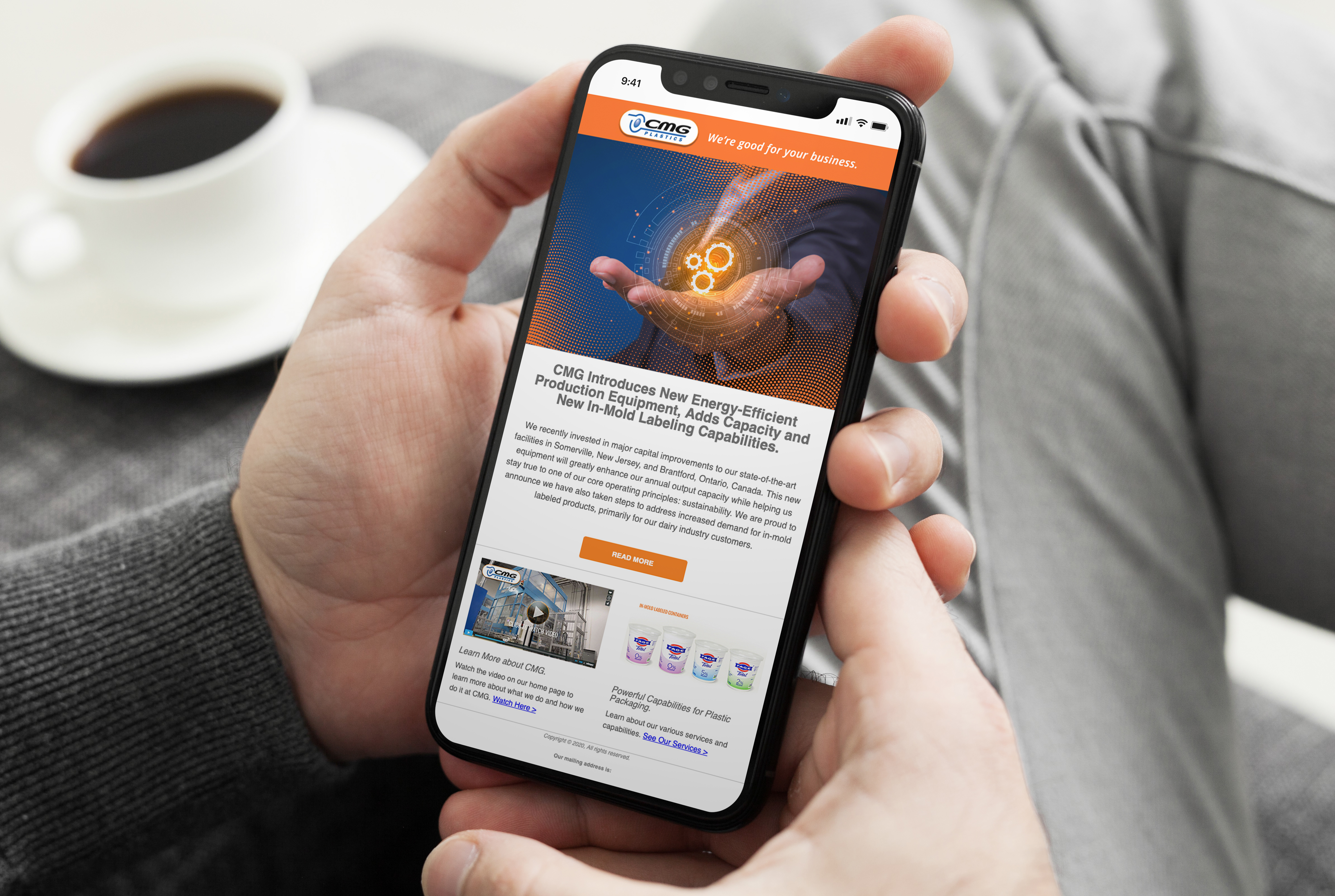 THE RESULTS
Click-through-rates on e-blasts averaged 28%, exceeding industry standards (generally 2-3 percent). LinkedIn engagement also grew, with company followers increasing over 14% in a few short months. CMG is also in discussions with several high-level prospects that can be directly attributed to the content program.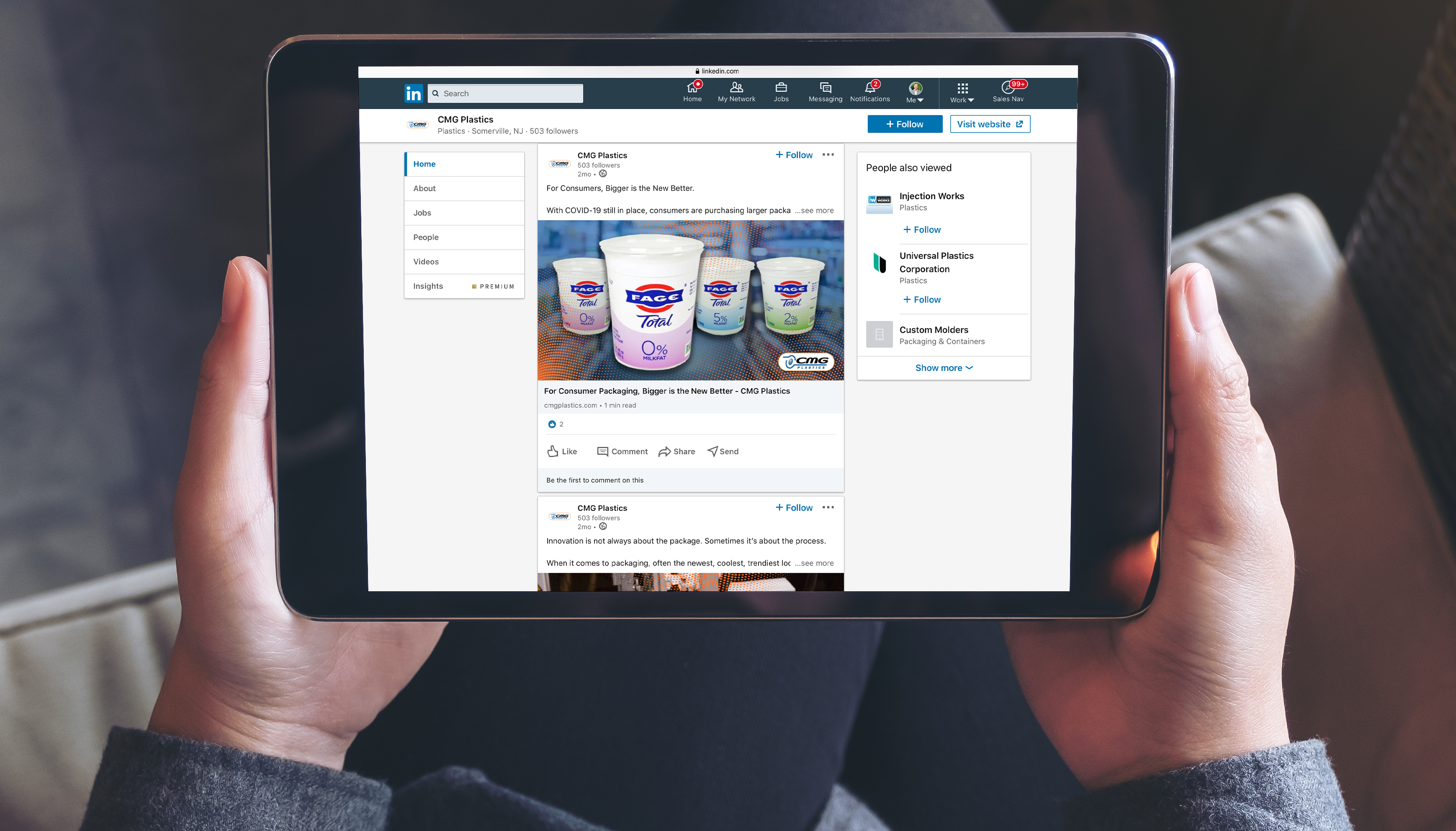 CLIENT TESTIMONIAL