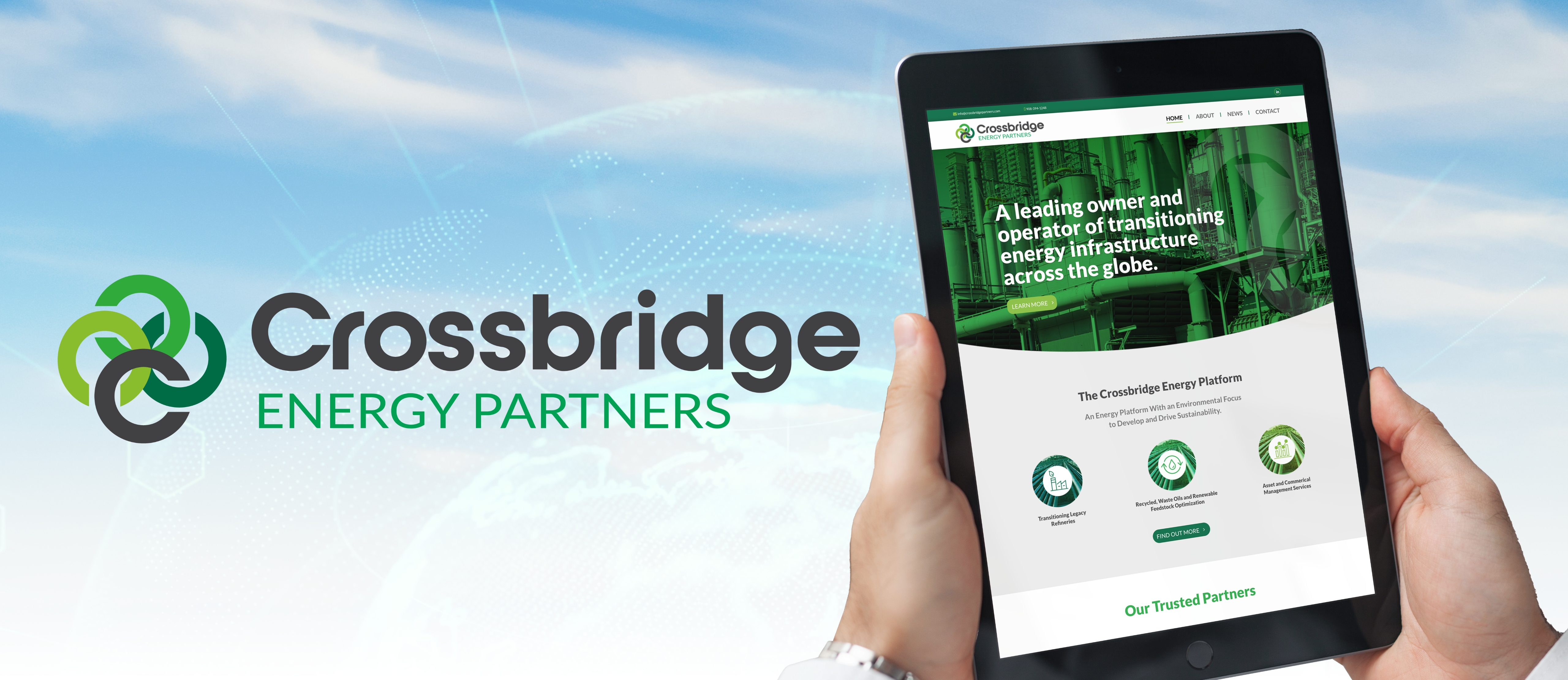 BUILDING A STRONG BRAND FOUNDATION FOR ACCELERATED GROWTH.
THE SITUATION
With a mission to develop and drive sustainability, Crossbridge Energy Partners transitions traditional energy infrastructure assets into net zero energy parks. As a startup, Crossbridge was immediately presented with growth and engagement opportunities.
However, the company had not yet developed a brand identity to define who they are. To fully capitalize on growth opportunities, Crossbridge needed to build a brand foundation – and build it quickly – to help substantiate and elevate its vision and value proposition.
THE RESPONSE
Crossbridge Energy Partners engaged Delia Associates to create a full brand identity system, beginning with a new logo that captures the essence and purpose of the company.

A Visual Identity & Brand Standards Guidebook was developed to present the corporate logo, color scheme, typography, business card, and email signature, as well as acceptable use of brand assets. Adherence to this document ensures consistency across digital and print marketing channels while building brand recognition and awareness of the organization.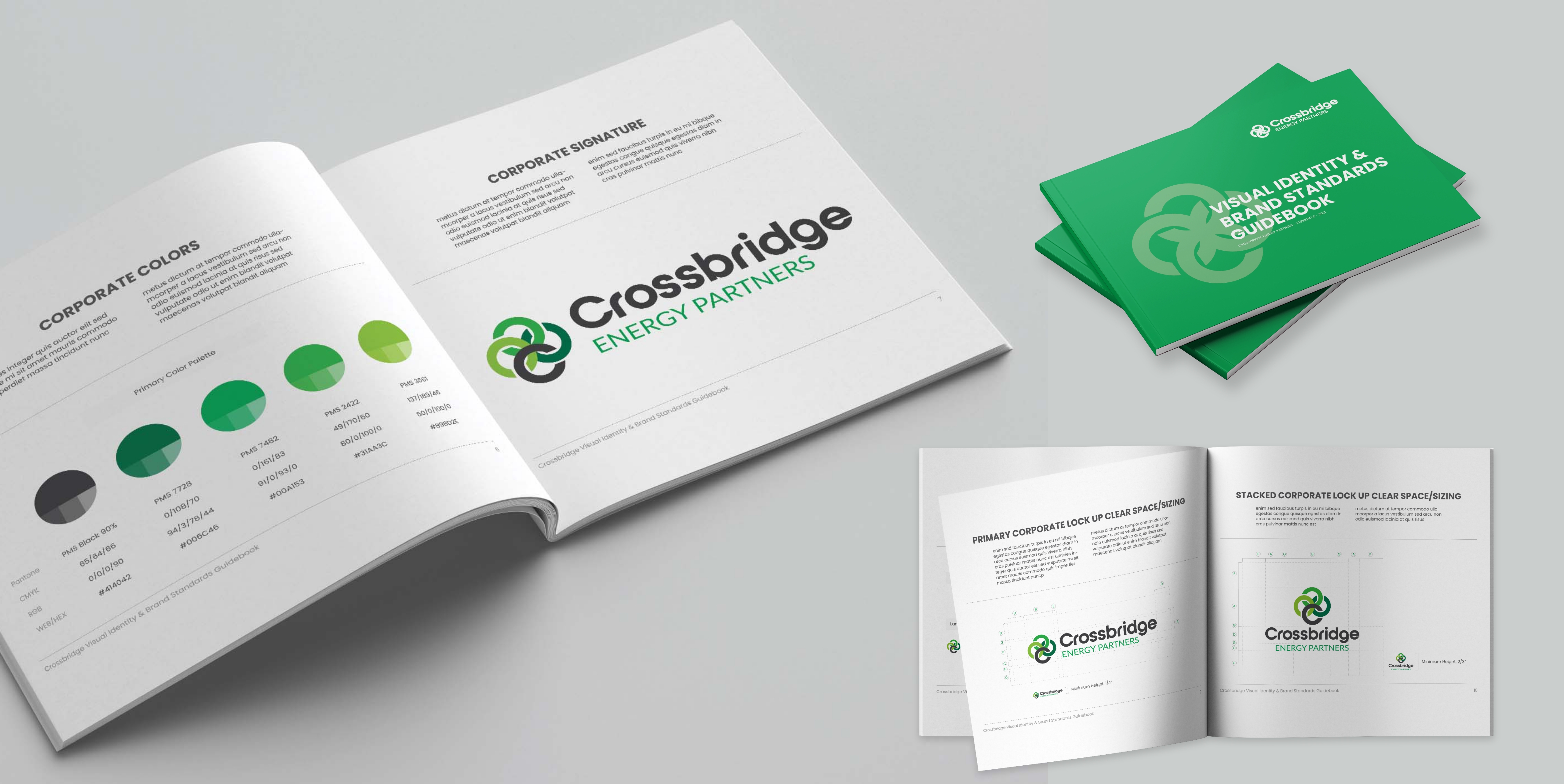 Delia Associates also designed and developed the Crossbridge Energy Partners' website and LinkedIn profile, creating a professional, compelling online presence that reinforces the new brand identity and value proposition to generates leads.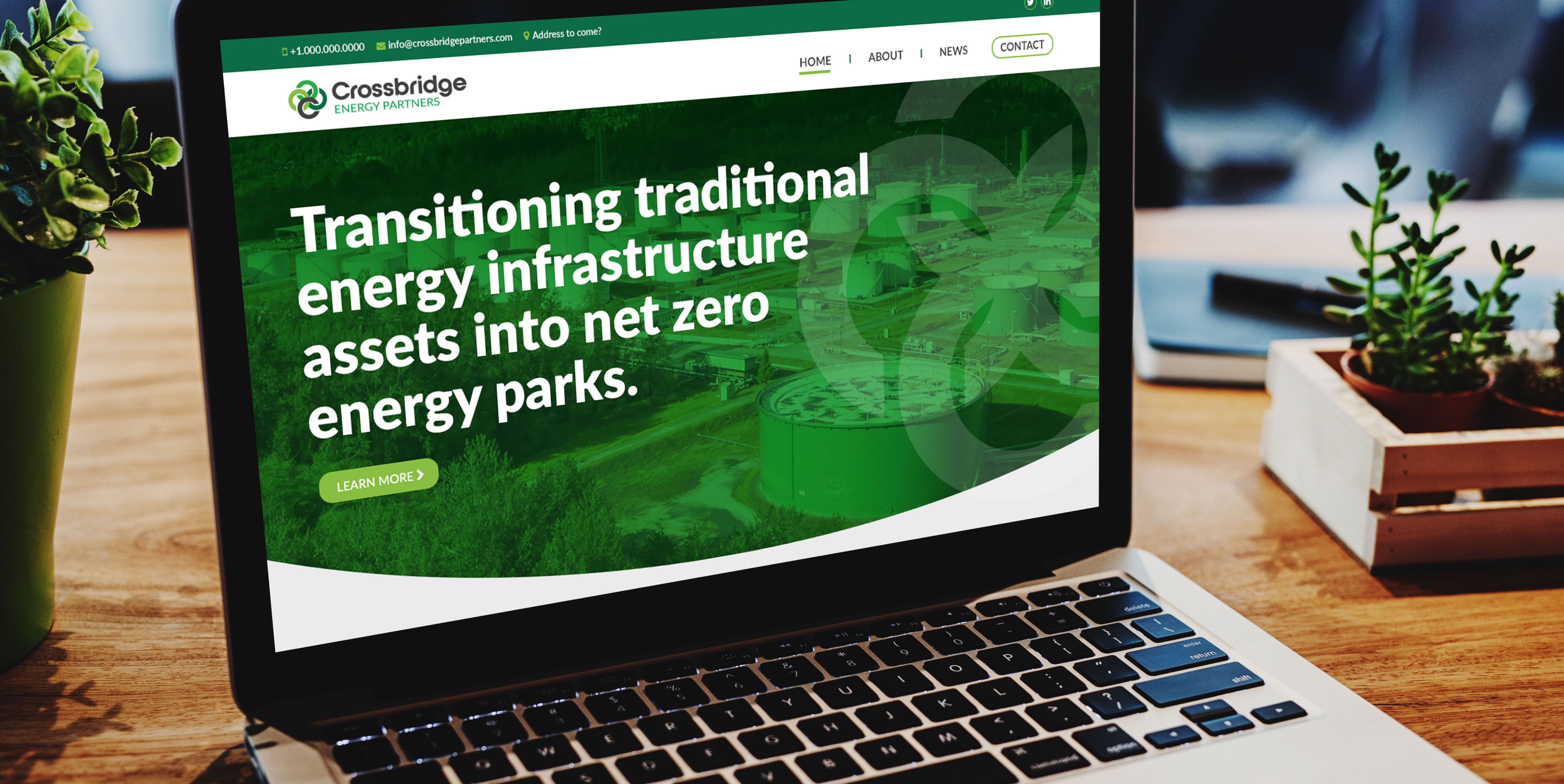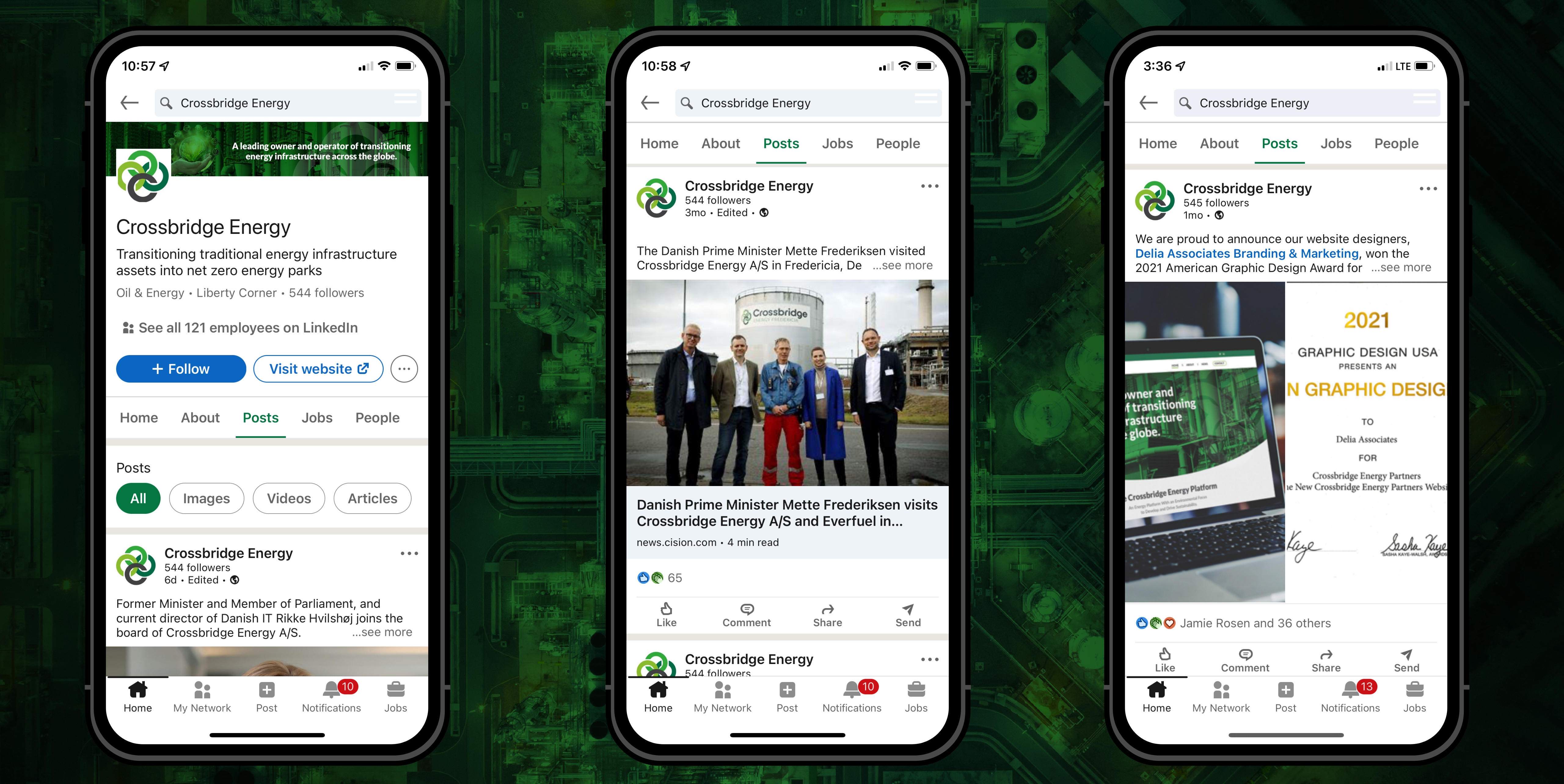 THE OUTCOME
Delia Associates began the brand identity development process in July 2021. On November 11, the new logo served as a backdrop for a photo with Mette Frederiksen, Prime Minister of Denmark, and Steen Wrist, Mayor of Frederica, which is home to Crossbridge Energy Frederica. The photo was part of a meeting to discuss jobs in the green industry of the future.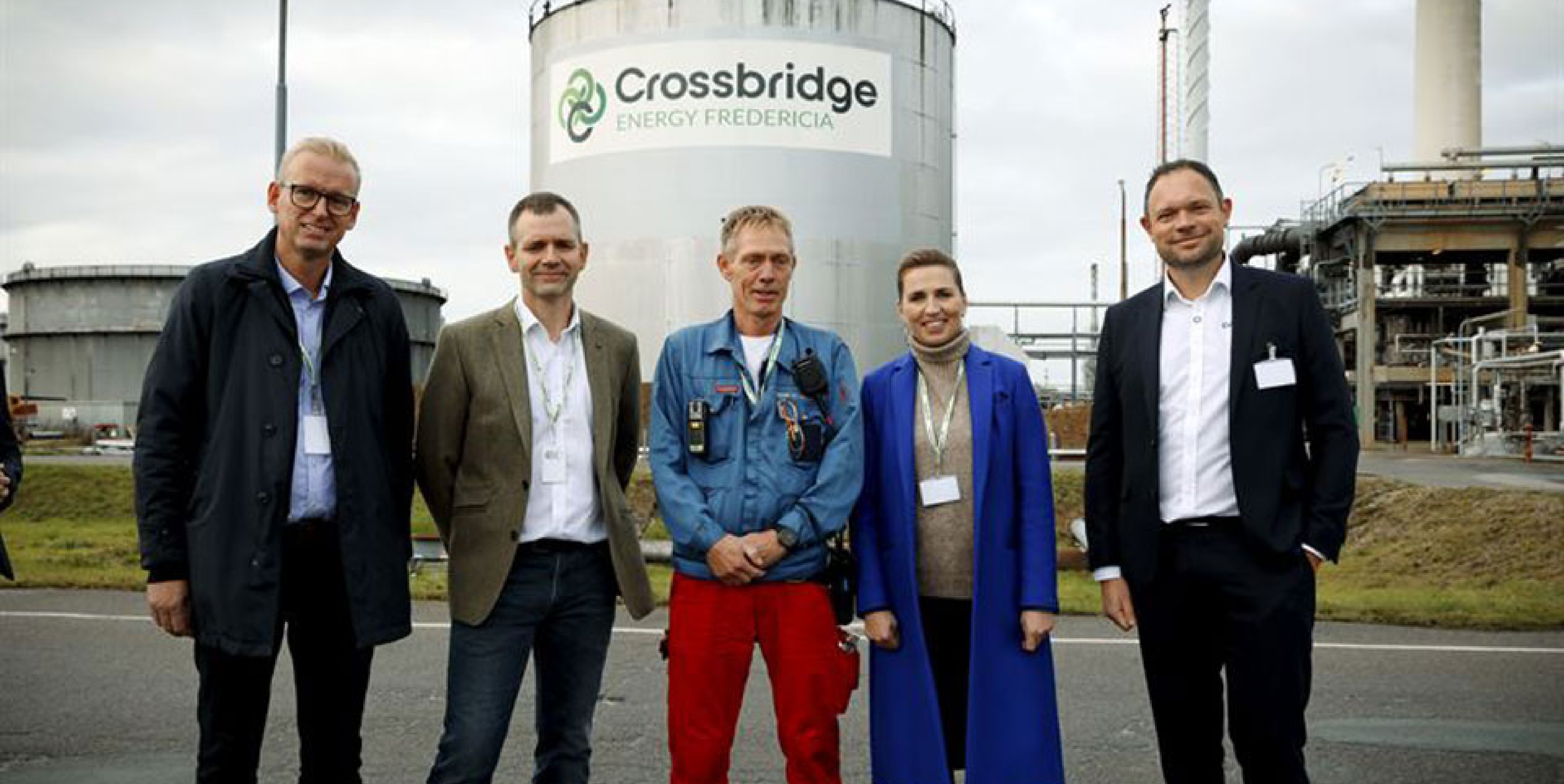 The new website won the 2021 American Graphic Design Award from Graphic Design USA, a B2B information source for graphic design professionals since 1963.
With a solid brand foundation in place, Crossbridge Energy Partners is positioned for long-term growth.