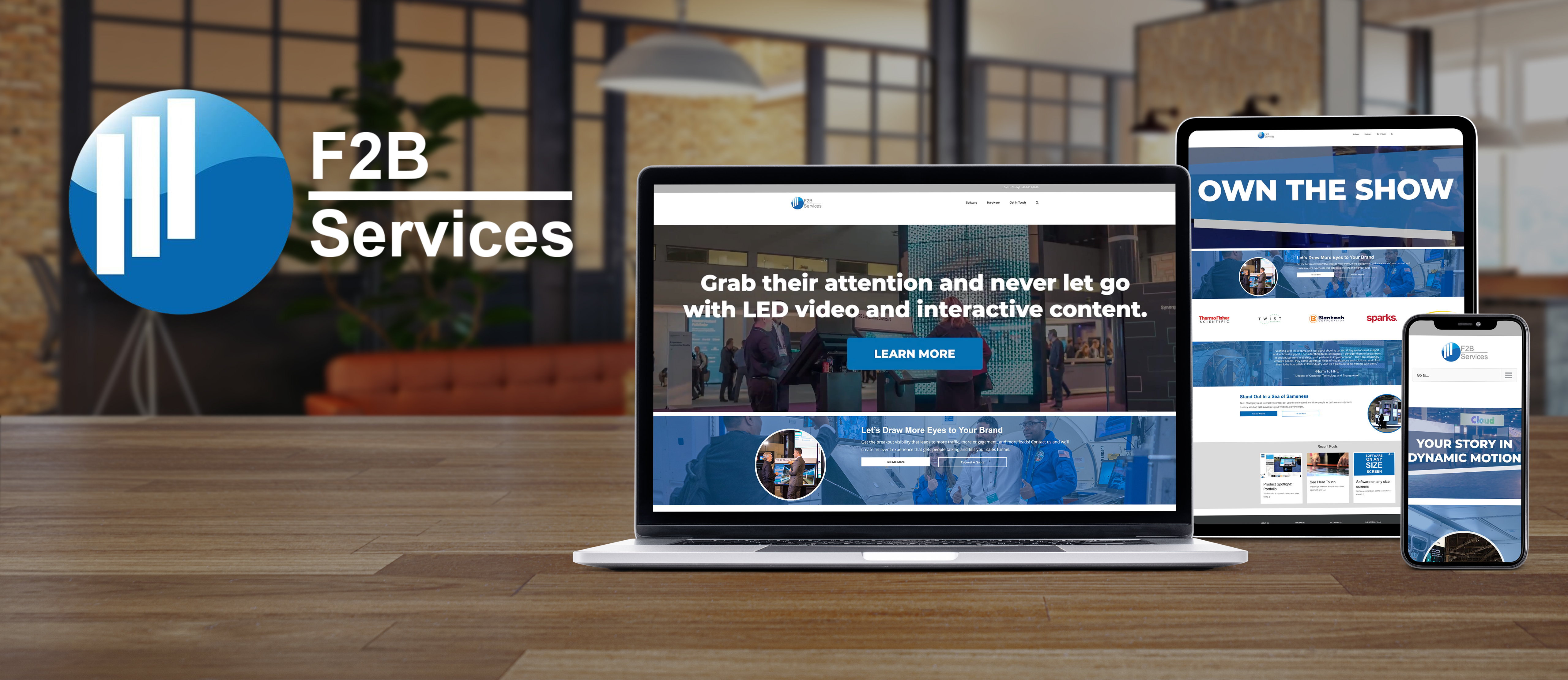 CONNECTING A LEADING LED DISPLAY AND DIGITAL CONTENT PROVIDER WITH NEW B2B CUSTOMERS
THE SITUATION:
As an industry-leading resource of technology and hardware for large-scale video walls and interactive kiosks at trades shows and business conferences, F2B Services had seen the demand for their products and services wane during the shutdown of industry gatherings due to the COVID-19 pandemic. With the resumption of in-person events, F2B contacted Delia Associates to help them fast-track enquiries and sales.
THE SOLUTION:
Delia Associates seized on the pent-up demand of trade show exhibitors to reconnect with attendees in person and out-message the competition. The two-pronged approach was both visual and verbal. Based on the copy line "OWN THE SHOW," website messaging and video action powerfully depicted the advantages of their turnkey solutions in capturing the attention of visitors and converting leads into sales.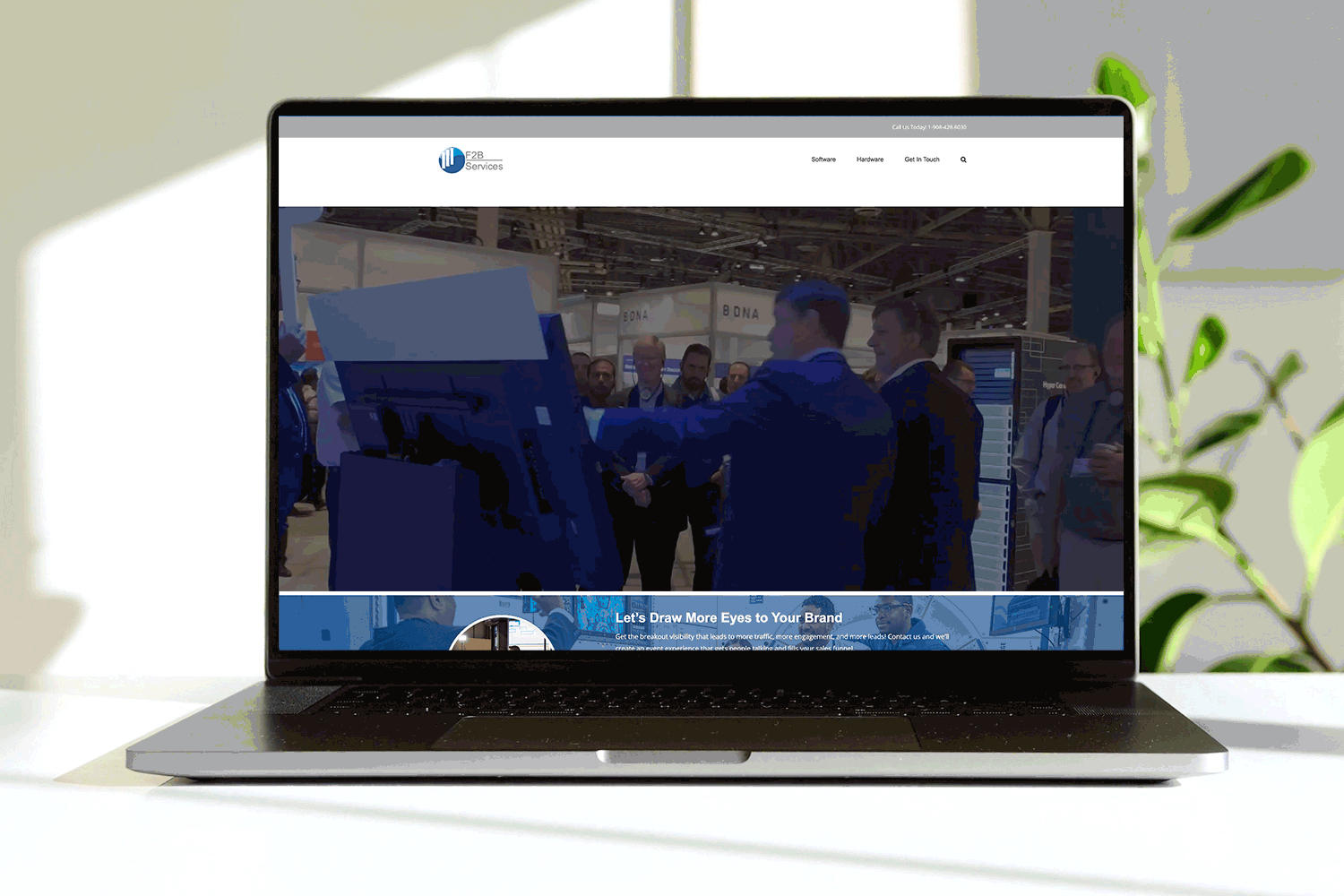 In-person installations at regional trade events demonstrated their dynamic video walls in real life and real time. Sales support materials were developed to further engage prospects, post-show, with more detailed equipment and contact information.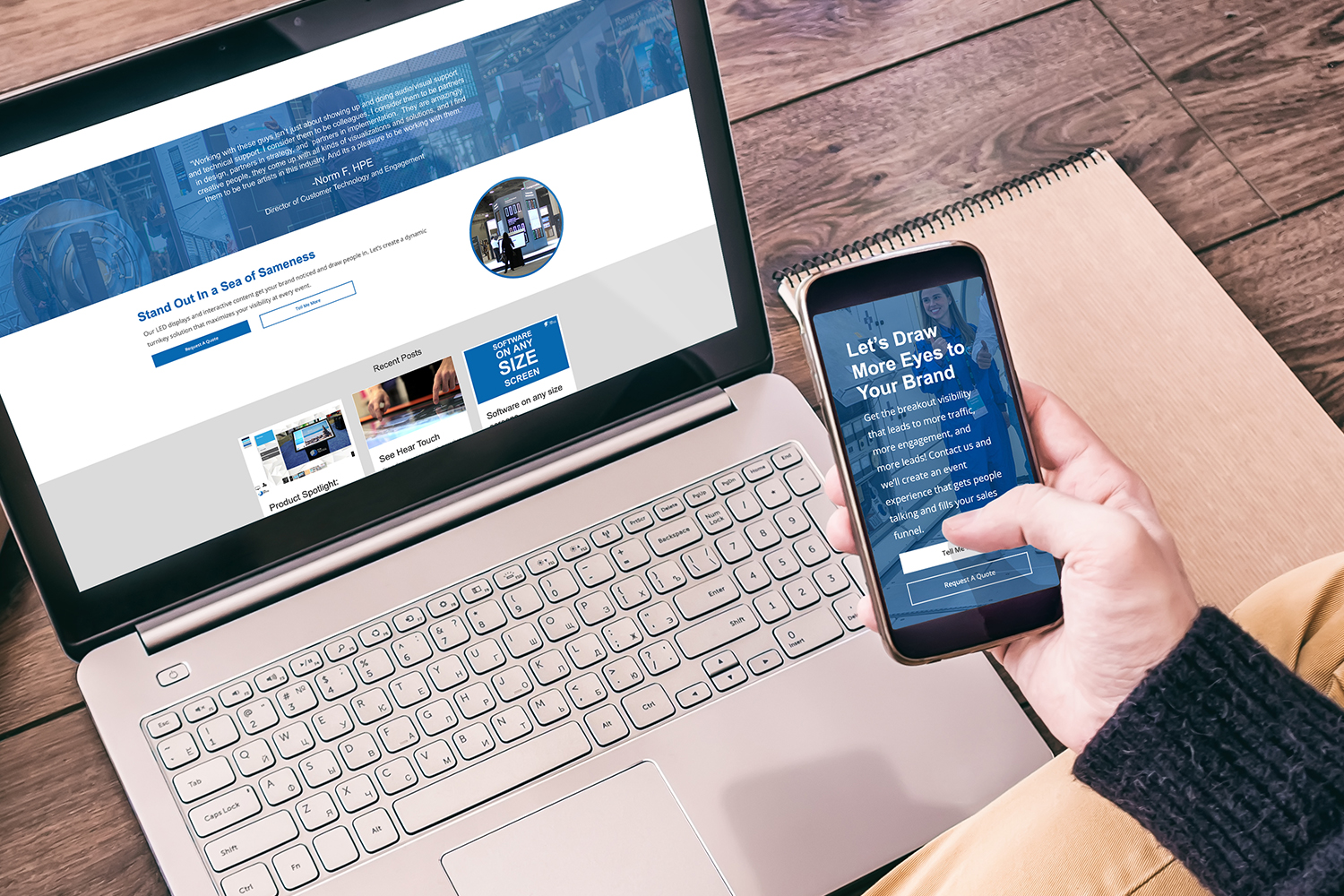 THE OUTCOME:
By putting their newly energized marketing, messaging, and materials into action, F2B is well positioned to achieve their sales and growth goals.
YOUR STORY IN DYNAMIC MOTION!
Position yourself for greater sales growth at your next industry event with a turnkey video wall solution.