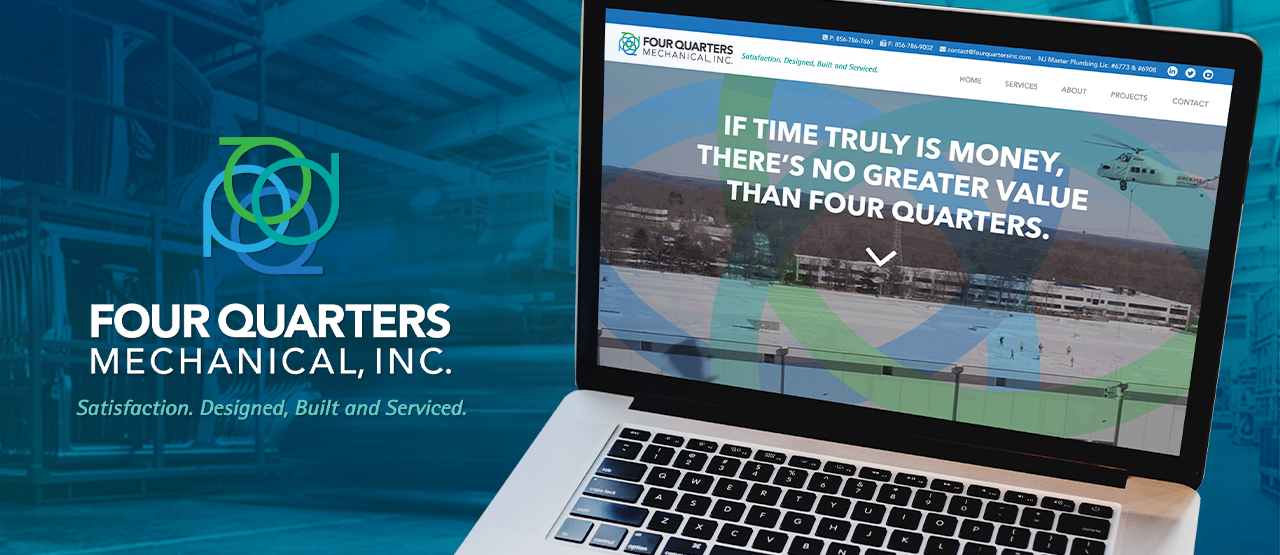 FOUR QUARTERS MECHANICAL, INC: DELIA BRINGS NEEDED CHANGE TO AN HVAC STANDOUT.
HOW IT STARTED.
As a well-established commercial plumbing and HVAC services firm, Four Quarters Mechanical, Inc. was in search of their next level of sustained growth. However, with little-to-no previous marketing efforts, it was largely under-appreciated by potential customers throughout the Mid-Atlantic region.
WHAT WAS NEEDED.
Top to bottom, the existing brand did not accurately reflect the firm's capabilities, talent, or track record of service and complex installation expertise and unique accomplishments. The full complement of our Brand Leadership Solution® was called upon to achieve the brand and marketing transformation.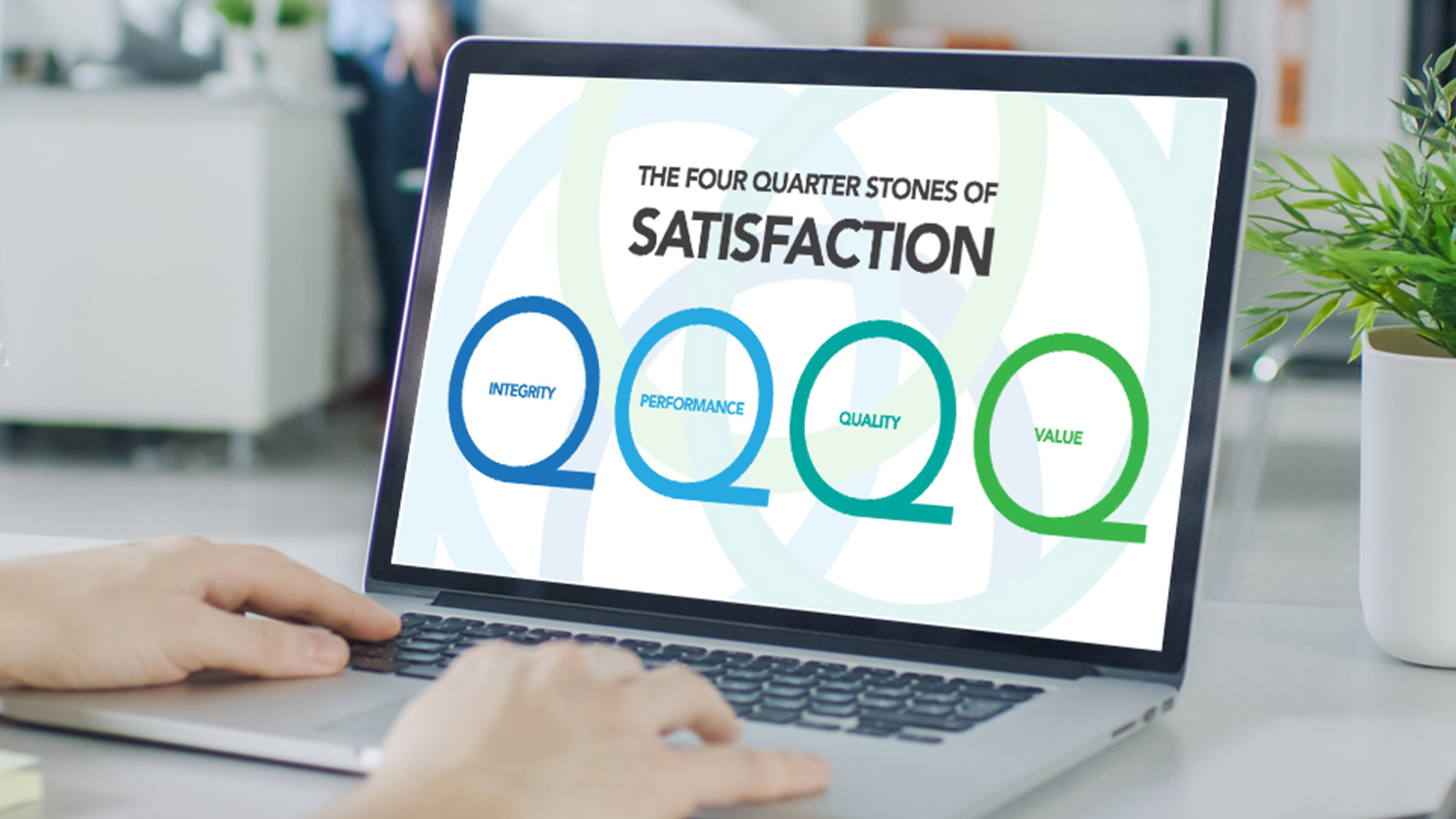 THE POSITIONING.
An extensive analysis of the Four Quarters brand assets and a comprehensive evaluation of the regional competition resulted in a refreshed messaging architecture and brand position that was reflected in their brand line: Satisfaction. Designed, Built and Serviced.

THE LOOK.
A distinctive name and fresh messaging called for an equally unique look. The answer was found in a dynamic logo and brand signature that brings a breath of fresh air to its literal legacy mark and industrial business sector.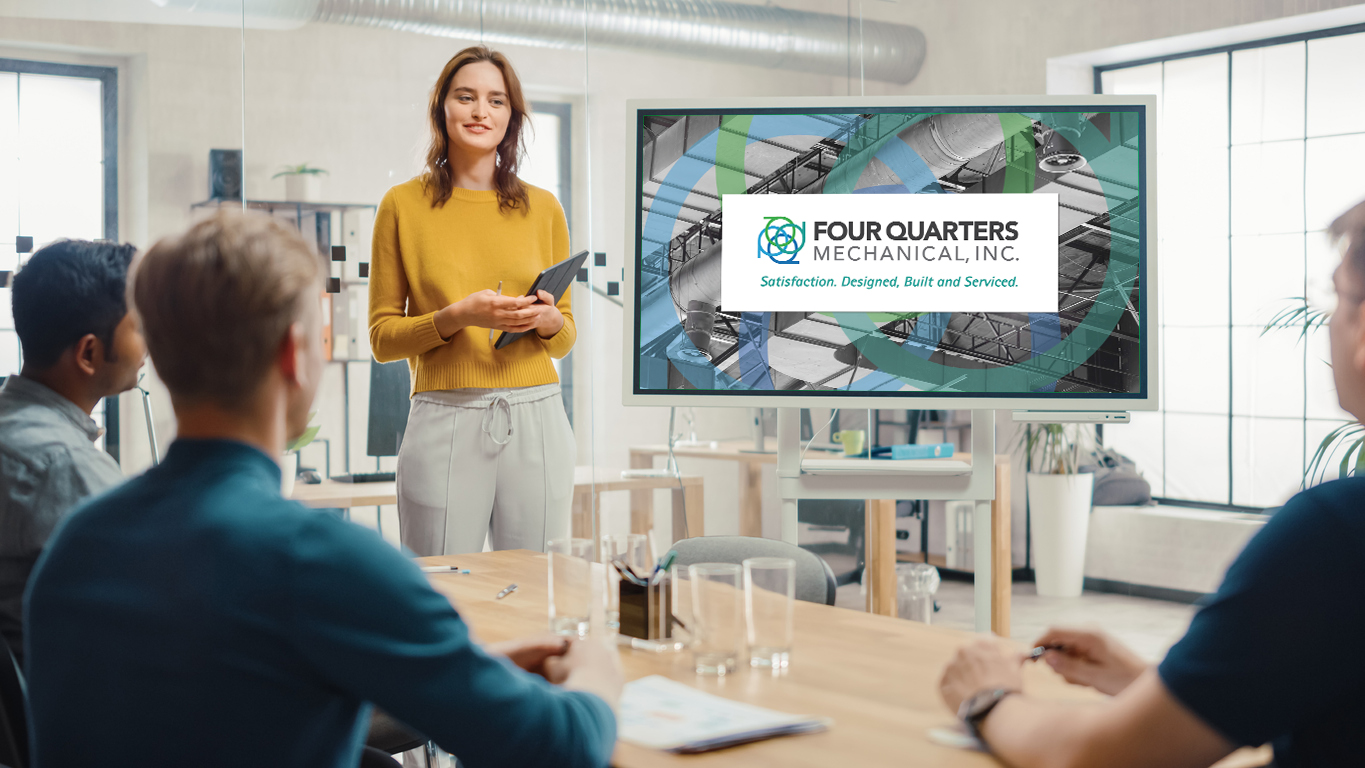 THE TOOLS.
Four Quarters' website and sales presentation materials received a total makeover that confidently represented their distinct position as a leader. Along with the new mark, a complete suite of visual identity components was developed, aggressively portraying them in a manner consistent with their professionalism, expertise and capabilities.