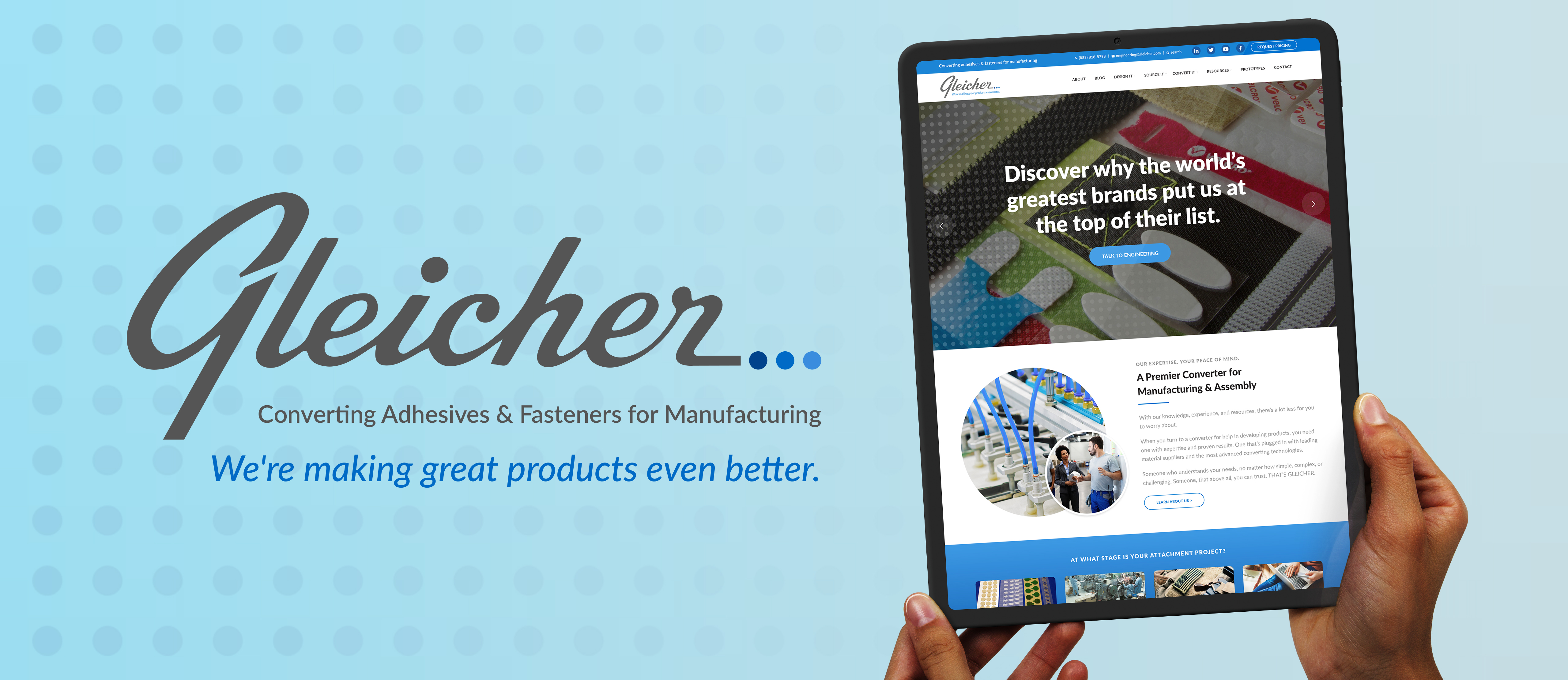 PUTTING AN "UNCOMMON CONVERTER" ON THE PATH TO FUTURE GROWTH
THE SITUATION:
Within select industry circles of influence, Gleicher had established a long history and successful track record of providing highly customized adhesive and fastening solutions for many of the world's most recognized brands. However, outside those circles, their outstanding reputation for services and solutions was underappreciated.
THE OBJECTIVE:
Gleicher sought to achieve a new level of success and brand awareness by engaging with the next generation of design engineers in a more meaningful and contemporary way.
THE SOLUTION:
Through our patented Brand Leadership Solution® process, core brand strengths and key competitive differentiators were identified and aligned.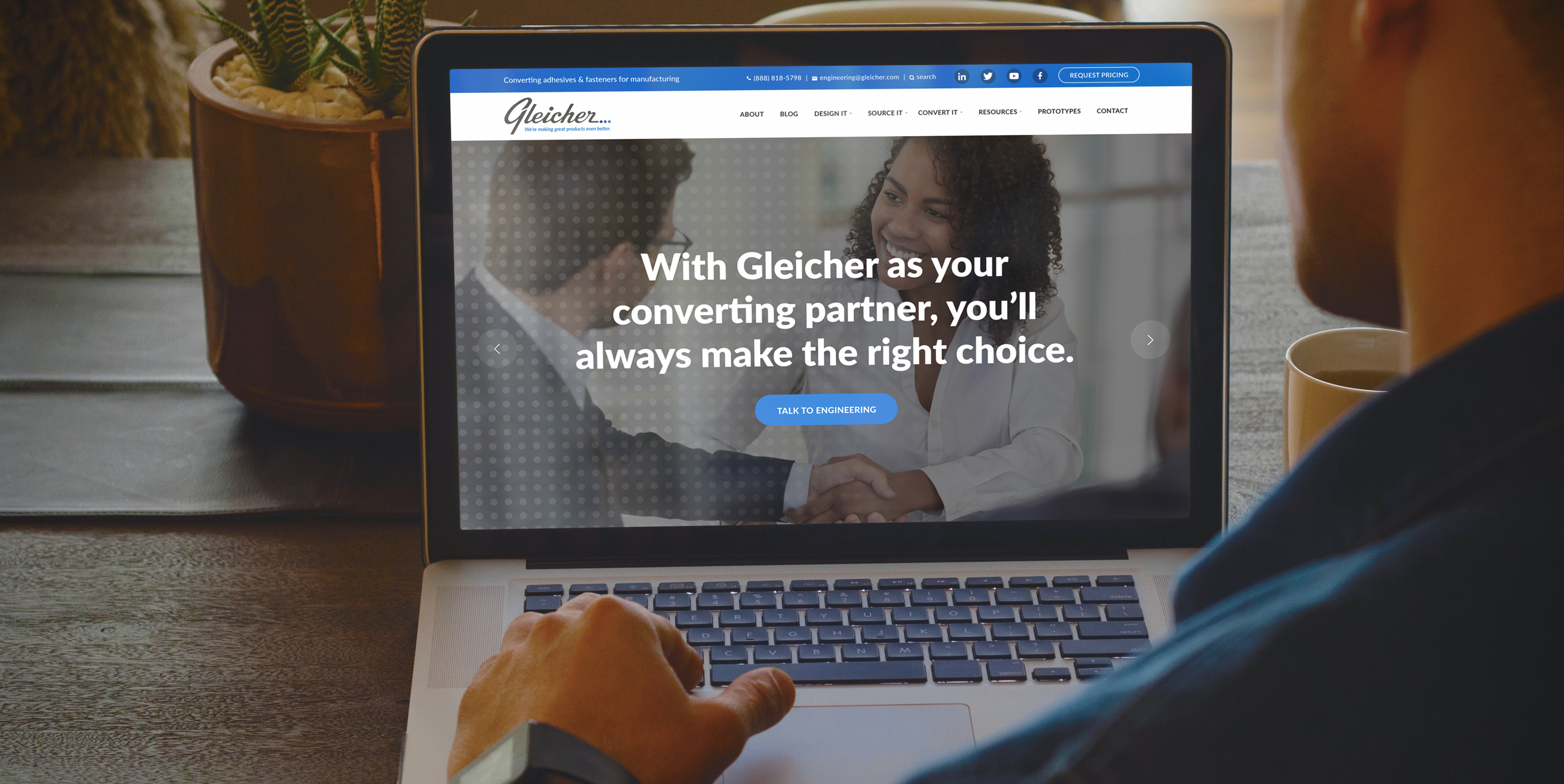 The marketing outreach incorporates new sales tools, a new website and a fresh digital outreach campaign targeting design engineers.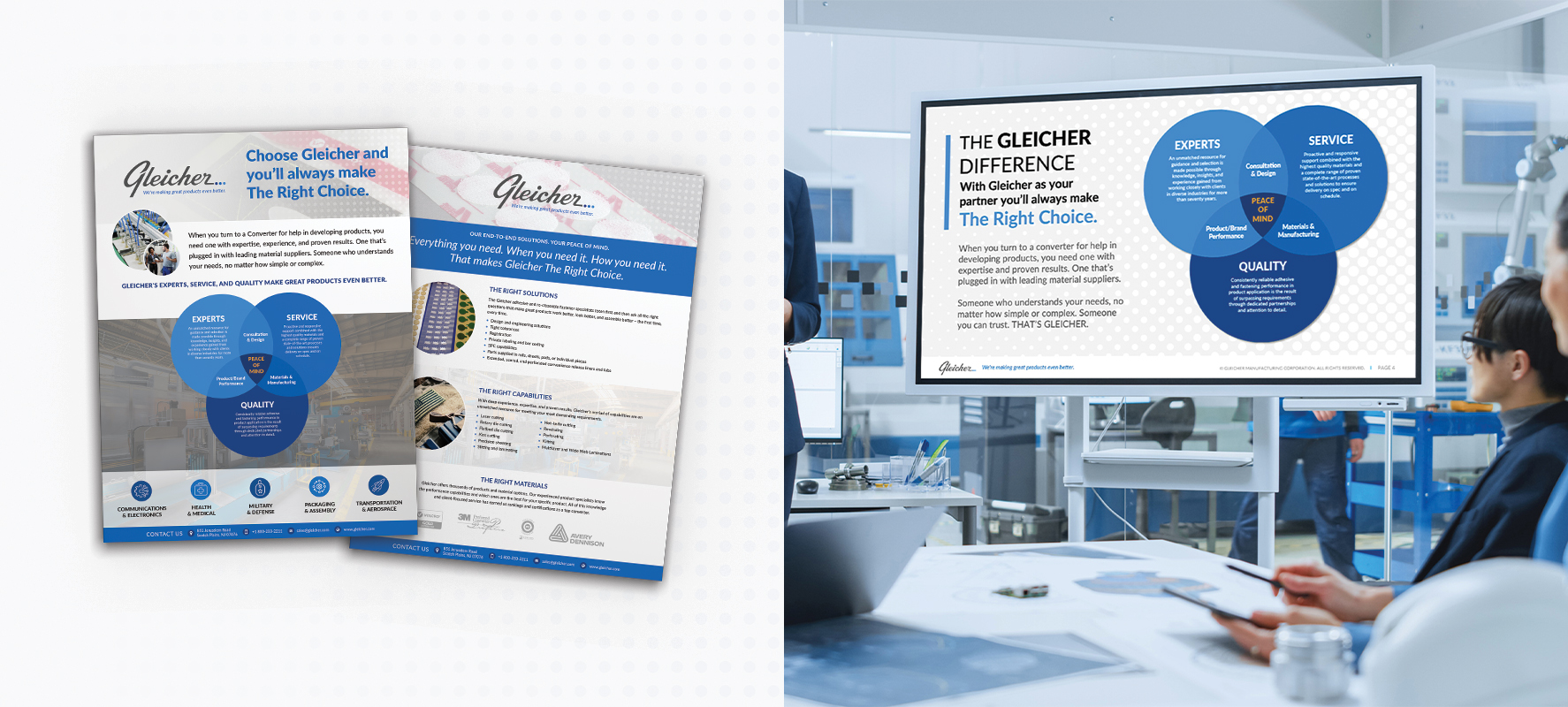 Finally, we refreshed the Gleicher logo with the addition of ellipses that represent their core values and differences. These three simple dots carry big brand meaning, making a great brand even better.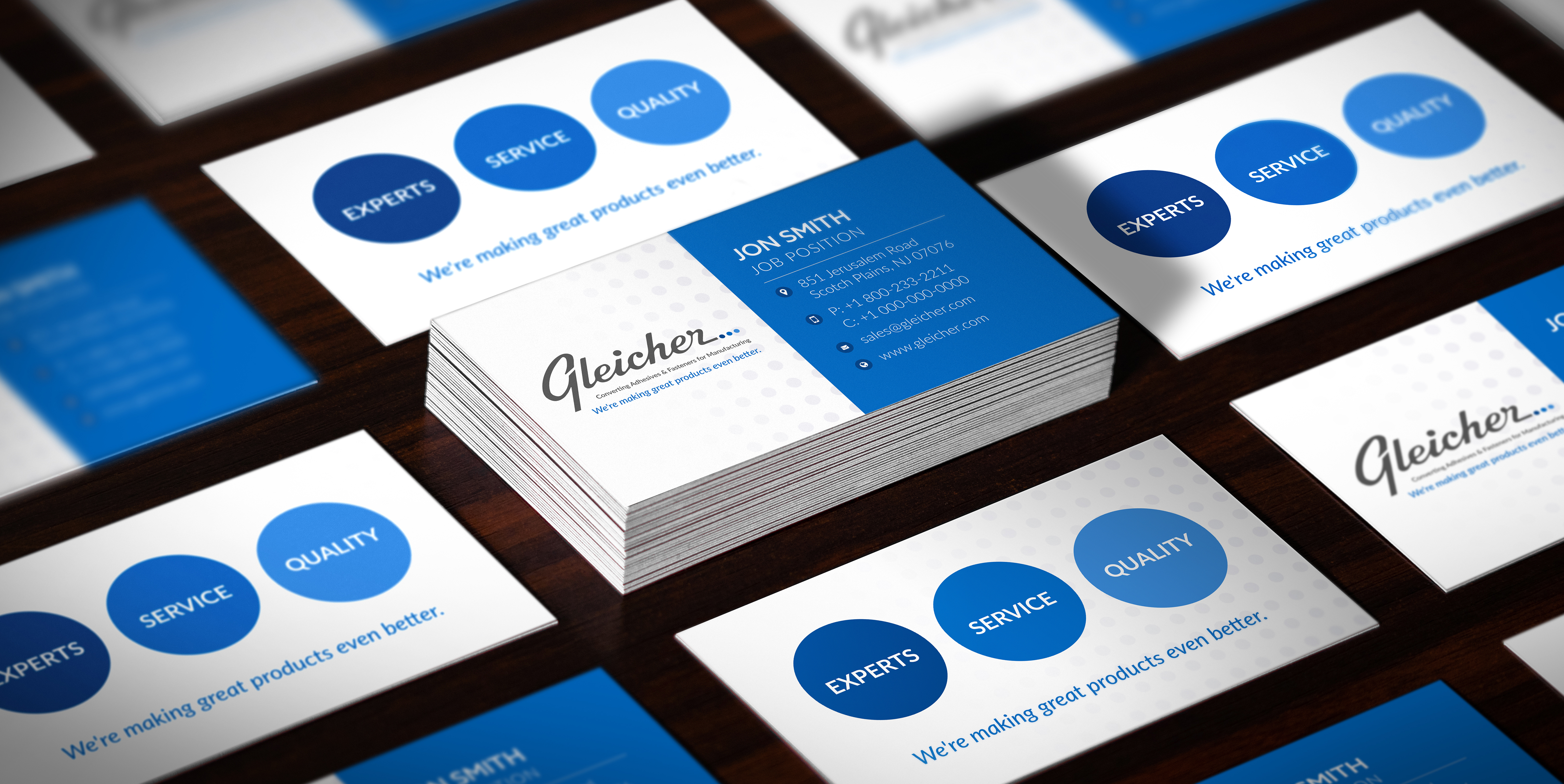 THE RESULTS:
The work is already resonating with target audiences. The program is generating considerable interest and inquiries and an integrated marketing collaboration with manufacturer partners is also establishing additional brand awareness.