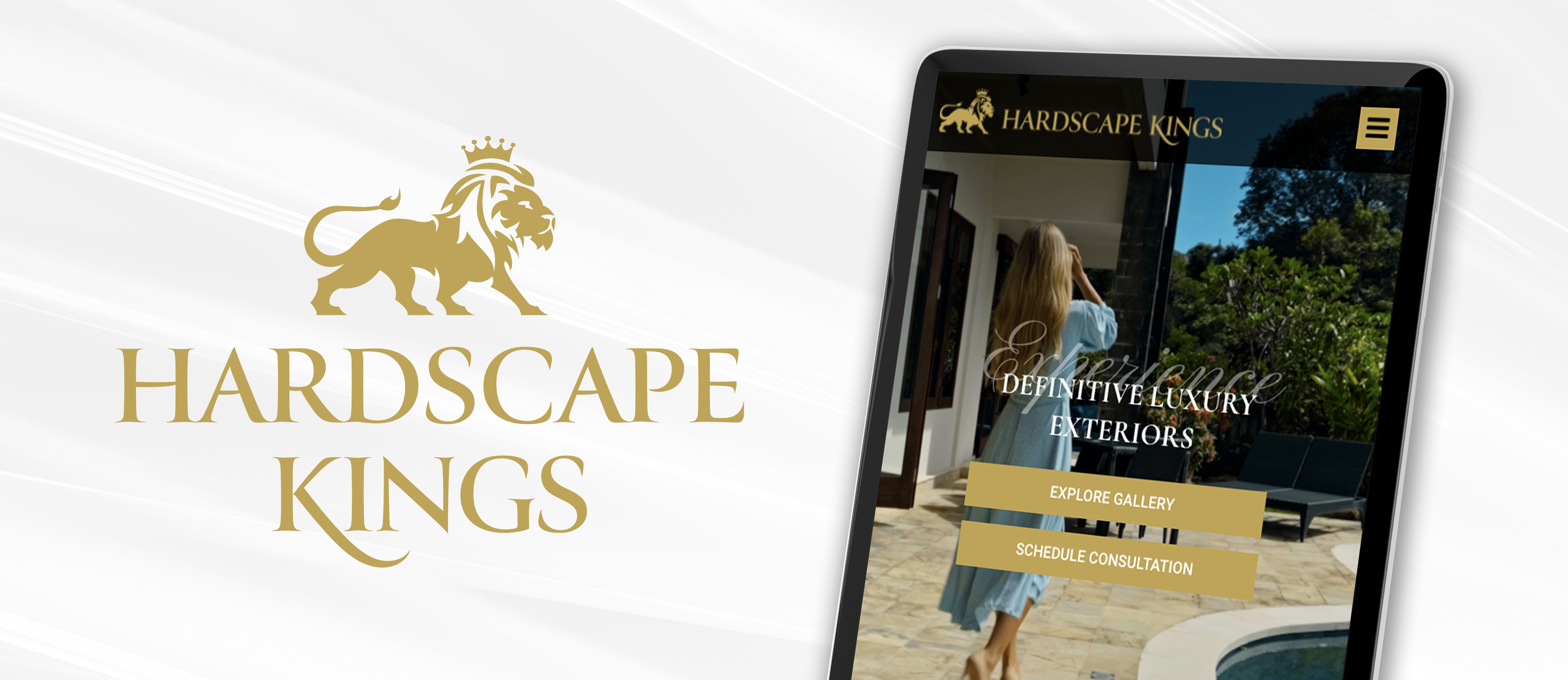 FAST-TRACK BRAND TRANSFORMATION FOR A LUXURY RESIDENTIAL HARDSCAPE DESIGN/BUILD LEADER
THE SITUATION:
Hardscape Kings, a rapidly growing company offering a full range of services and solutions for creating exceptional residential outdoor environments, was eager for a brand expression and marketing outreach that would powerfully represent and communicate their superior level of designs and installations.
THE APPROACH:
To further accelerate their success trajectory, Delia Associates quickly convened a "brand-storming" session. Hardscape Kings huddled with our creative team to identify, evolve, and align its core marketing assets. Central to these efforts were establishing a distinctive brand position and competitive superiority. From this meeting a strategic plan was developed to address their communication needs in the timeliest manner possible.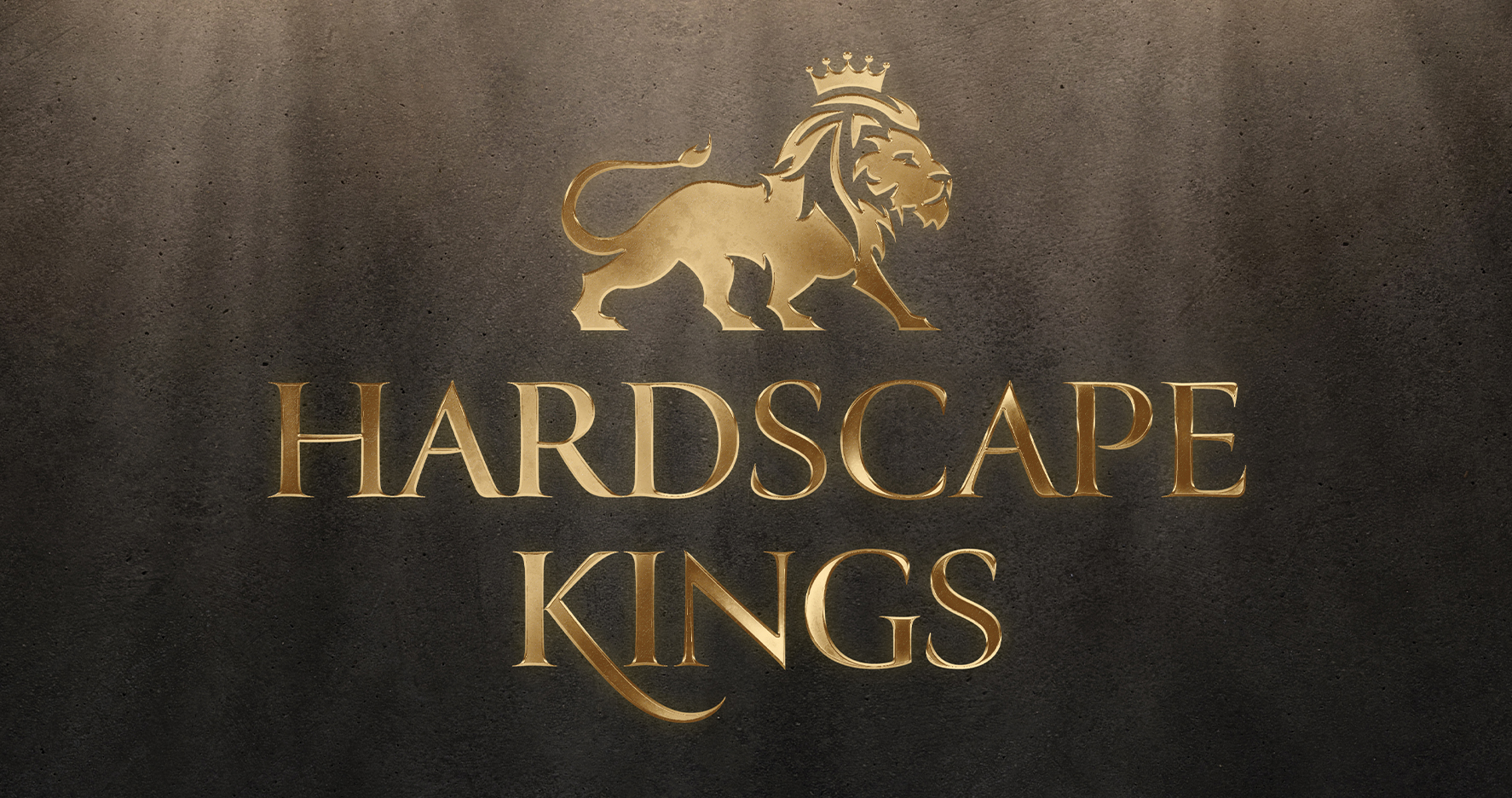 THE SOLUTION:
The Hardscape Kings logo, brand identity, and messaging received a modern and refined revitalization across visual assets, both digital and analog. A fresh website was developed that incorporates dramatic video and photography of recent projects along with demonstrations of how they bring resort-style living to the residential outdoor experience. Vehicle wraps of Hardscape Kings equipment bring a mobile presence to the brand's new, upscale appearance.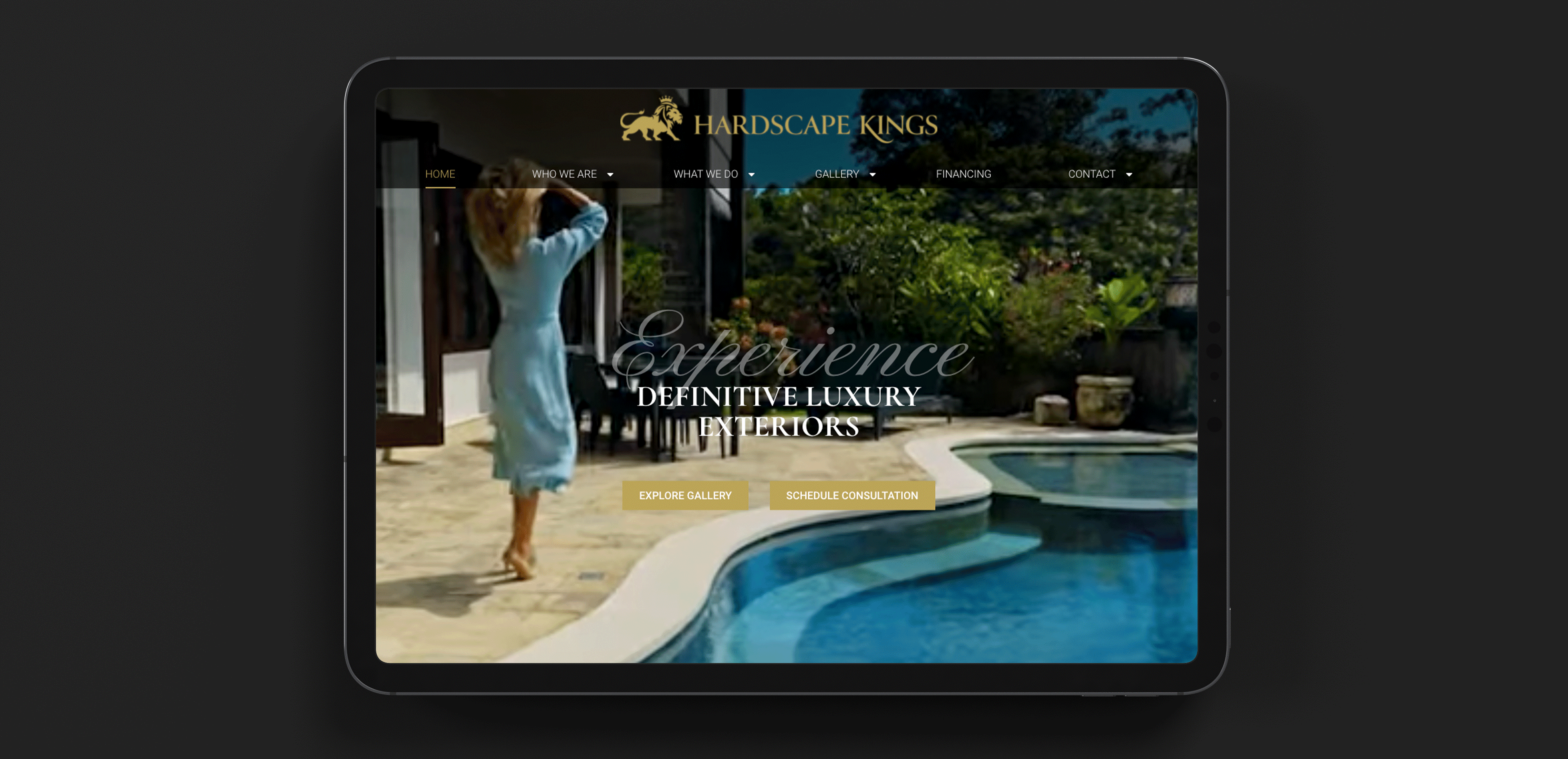 THE OUTCOME:
Following the rapid rework of their visual and communications assets, Hardscape Kings' brand now has the ability to authentically and thoroughly represent the quality and craftsmanship of their work to its key customer audiences.