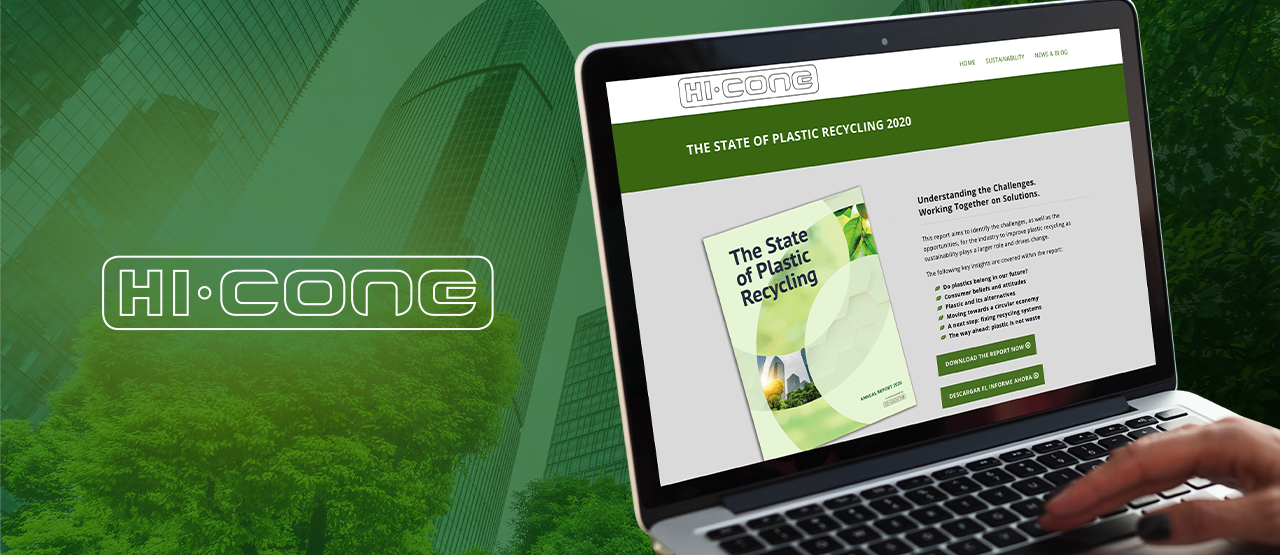 HI-CONE: A GREEN TRANSFORMATION
THE SITUATION
There's a timeworn but most appropriate phrase that can be used to describe the circumstances that long-time Delia Associates' client, Hi-Cone was facing when we began this wide-ranging re-positioning initiative for The Brand: "Even if you're on the right track, you'll get run over if you don't keep moving."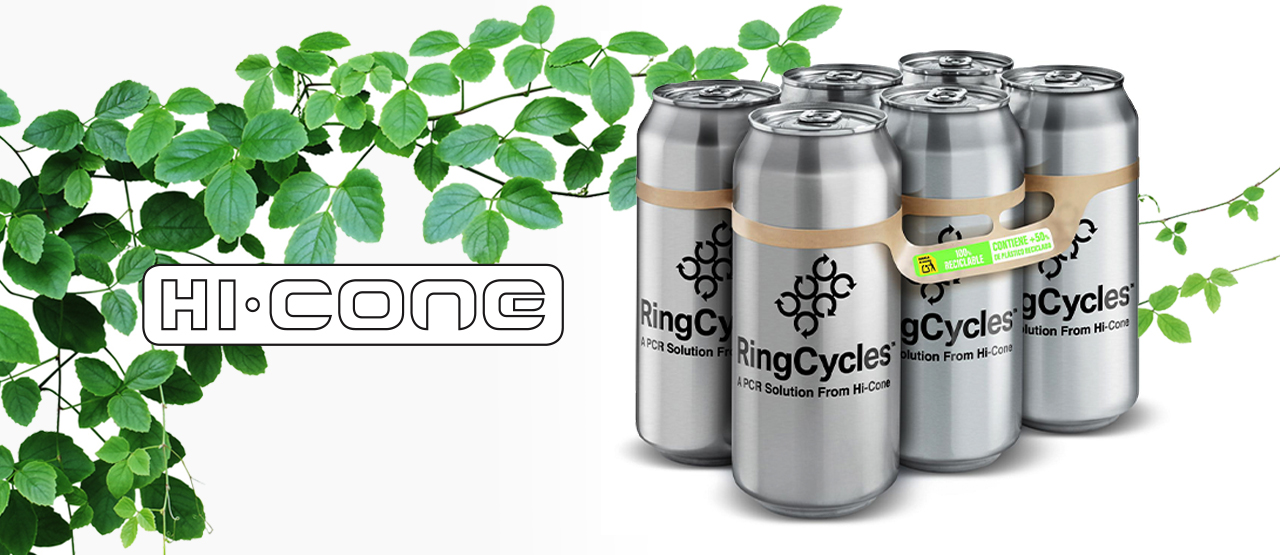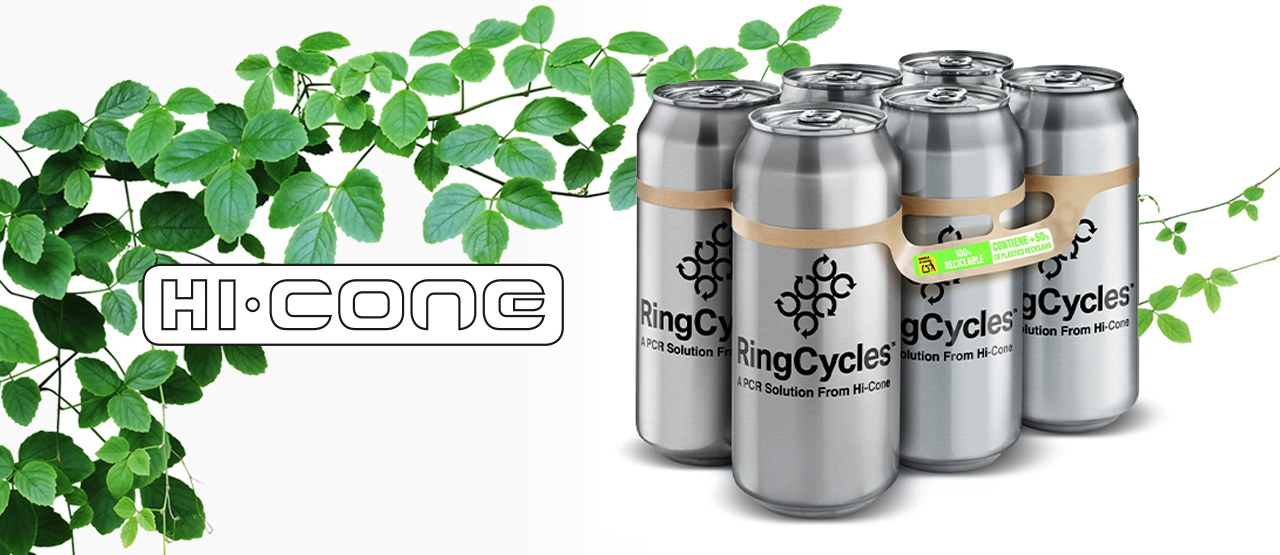 Fact is, their reputation as a supplier of plastic-based, "environmentally friendly multi-packaging solutions since 1961" was highly regarded. However, Hi-Cone's leadership initiatives and relationships that demonstrated their role as an environmentally responsible corporate citizen had not been recognized or appreciated by clients, potential customers and the industry at large. That was about to change.
THE FIRST RESPONSE
We began by developing a multi-component program, on a very tight deadline, that promoted their recently commissioned YouGov recycling survey, "The State of Plastics Recycling."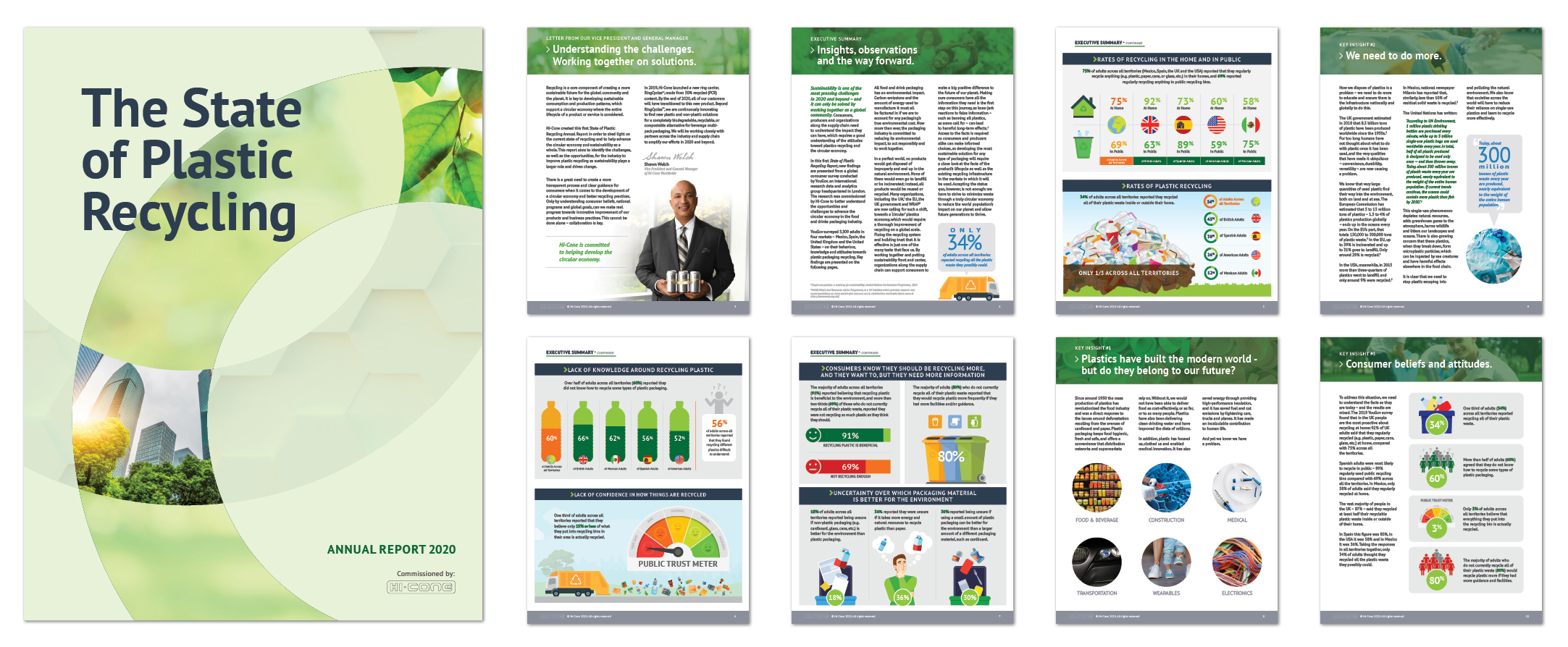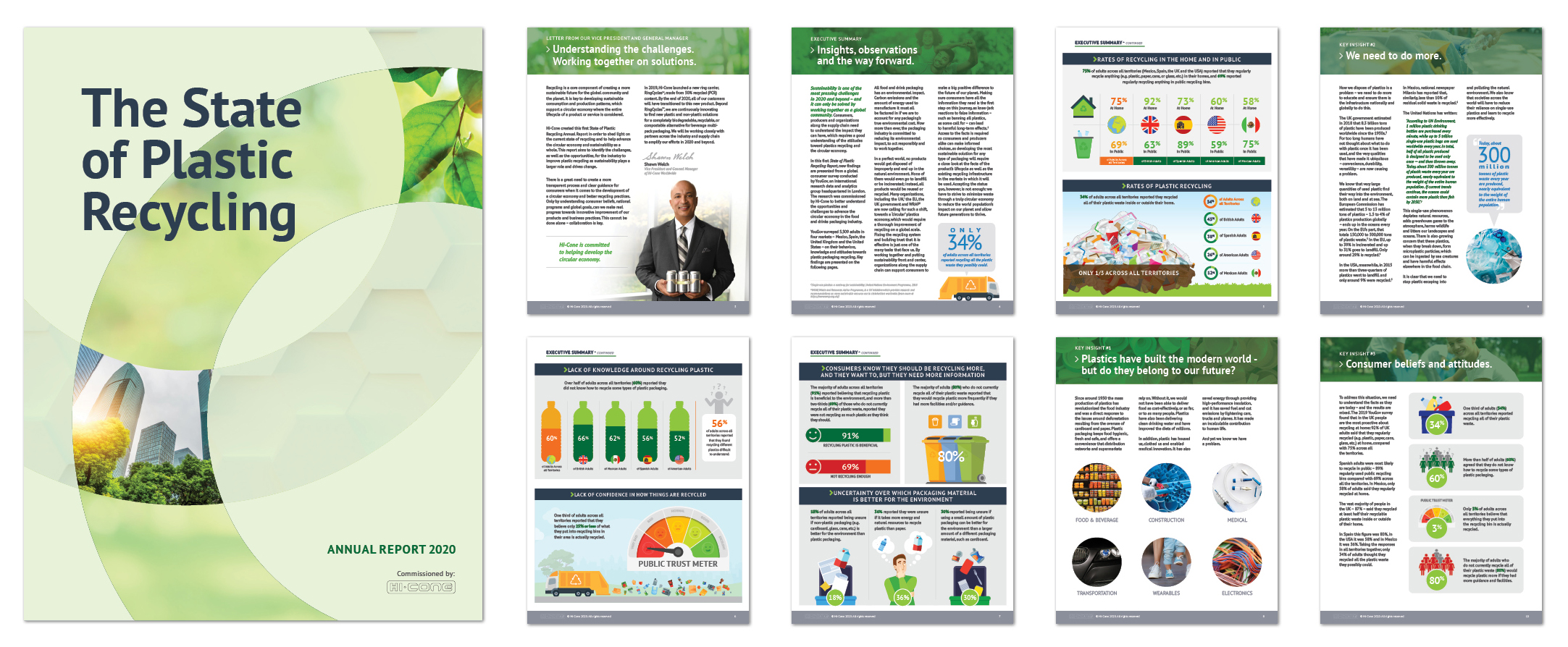 Among the digital elements produced by Delia Associates were an e-brochure of the survey, including all design elements and info-graphics, website landing page, optimizing social media posts to announce the survey, and use on social media as standalone content.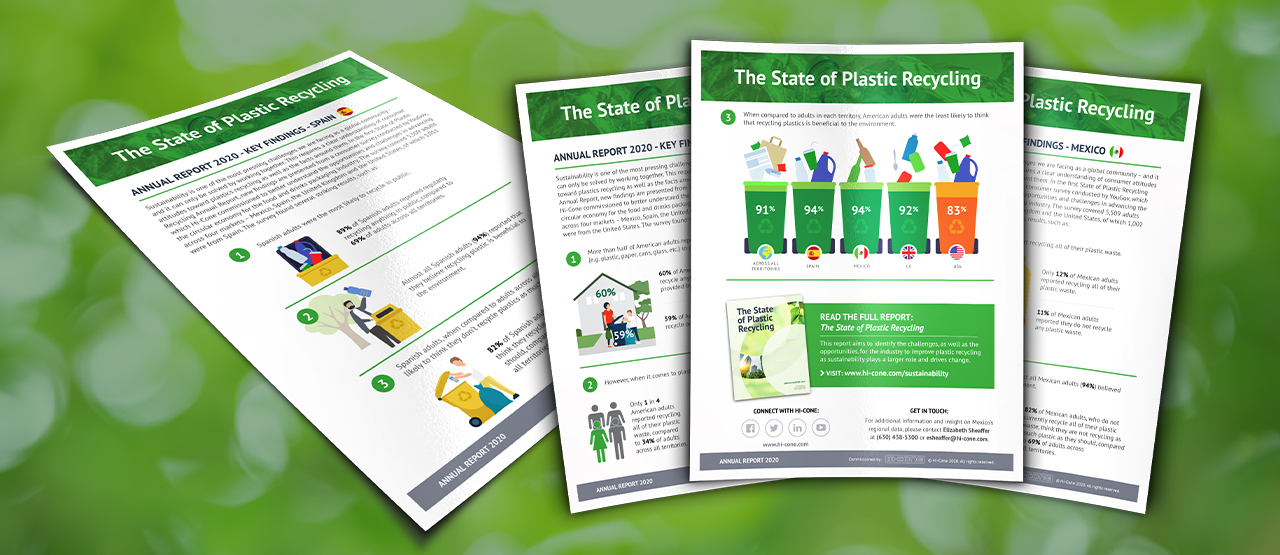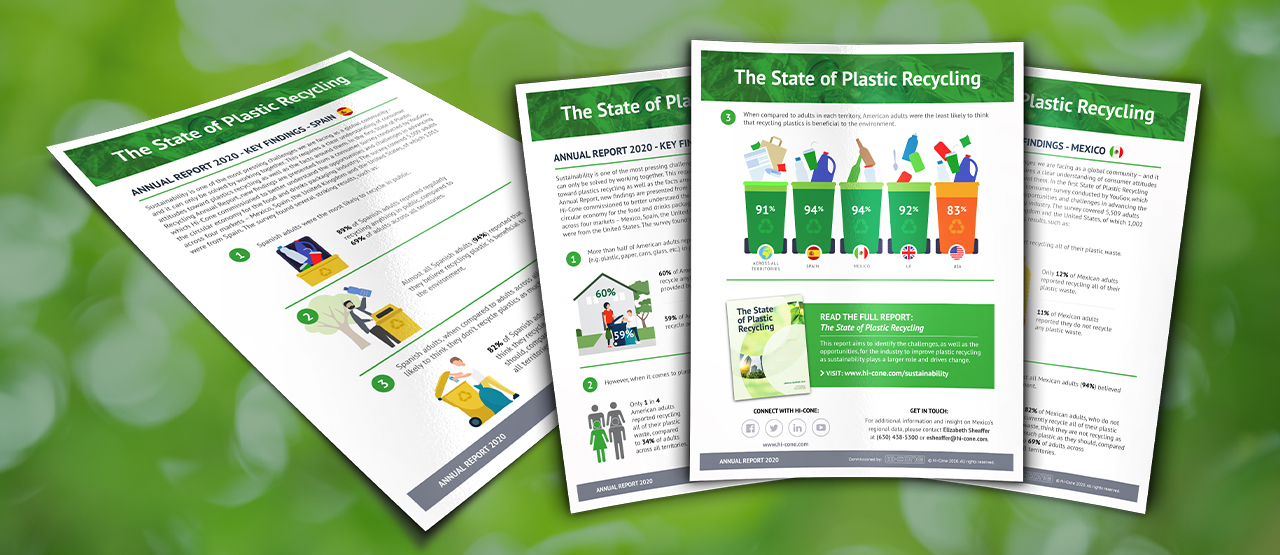 To further reach Hi-Cone's global audience, one-page highlight sheets with key data and infographics for each region, including UK, US, Spain and Mexico were created.
THE RESPONSE: PHASE TWO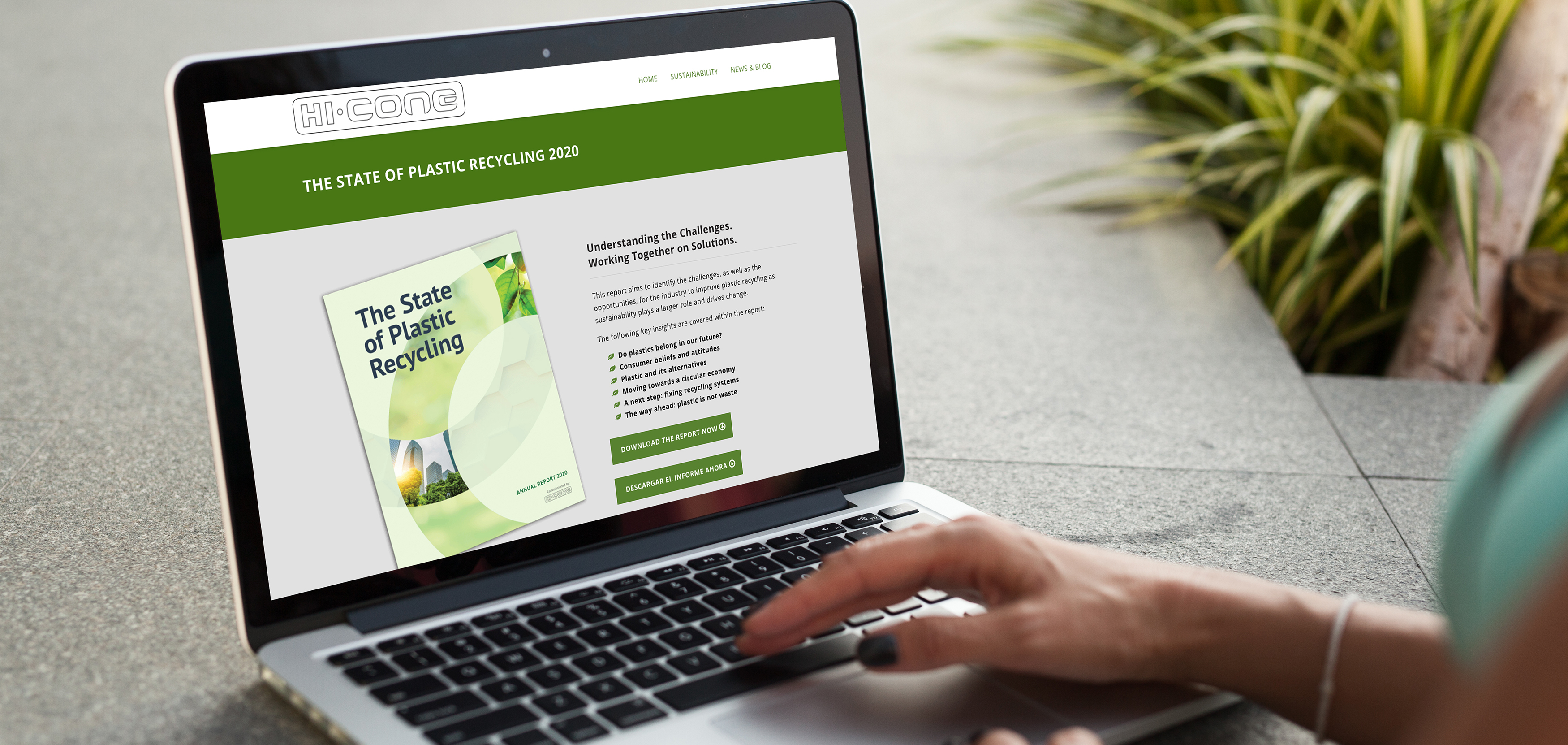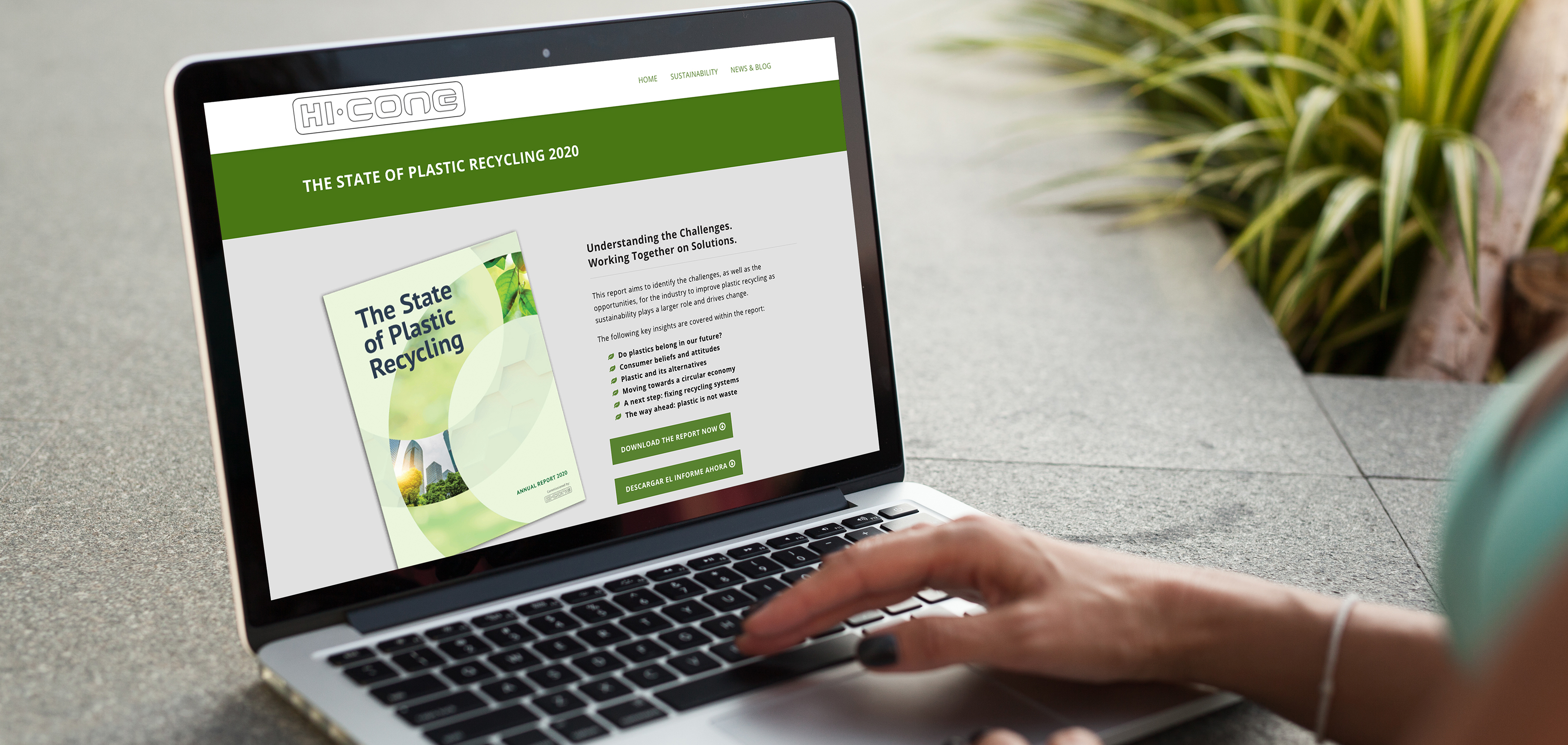 To further highlight Hi-Cone's ongoing commitment to environmental responsibility, Delia Associates created the dedicated website, hi-cone.com/sustainability, which featured the full report, videos, multiple downloads, and their relationship with Ocean Conservancy.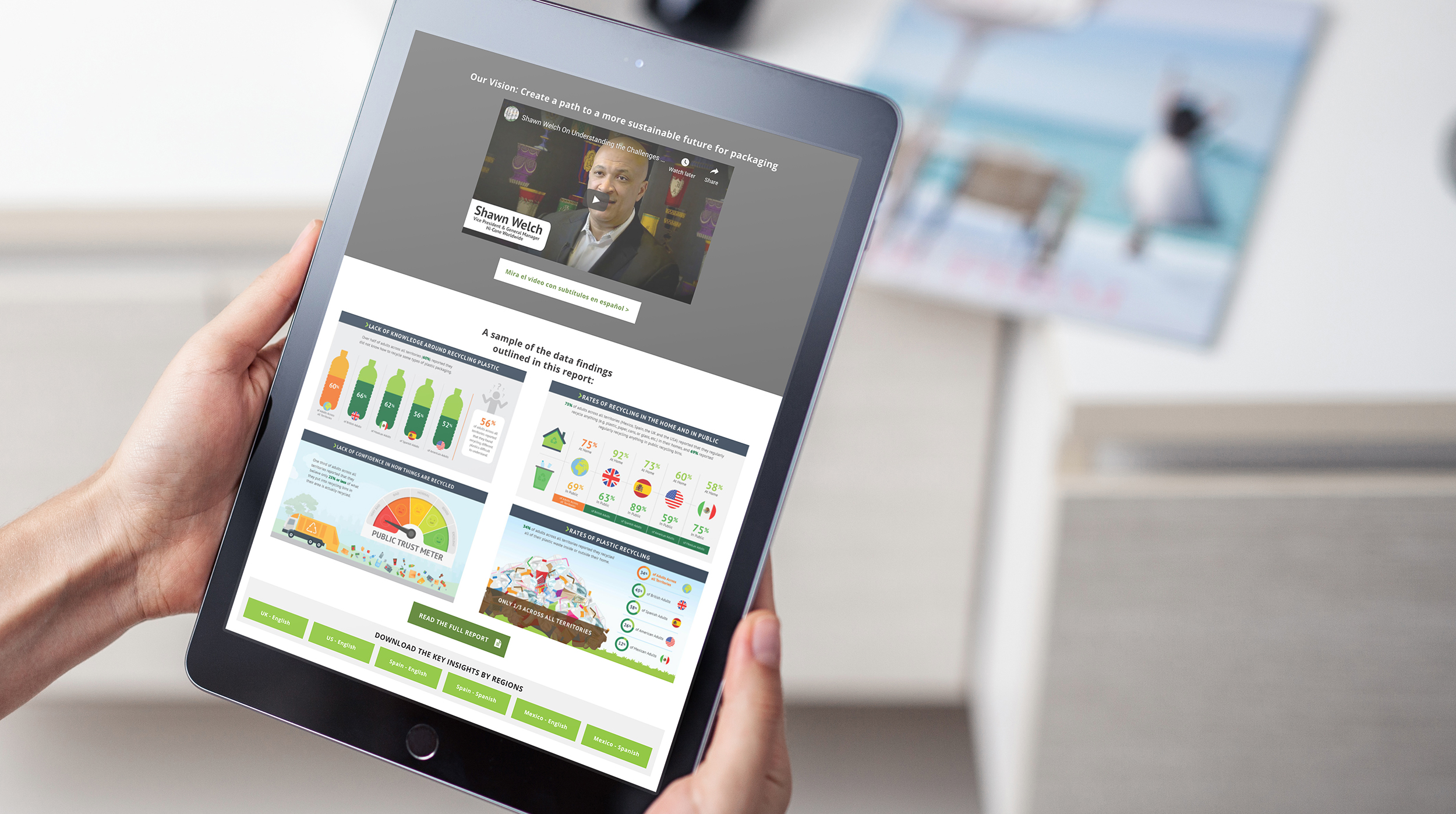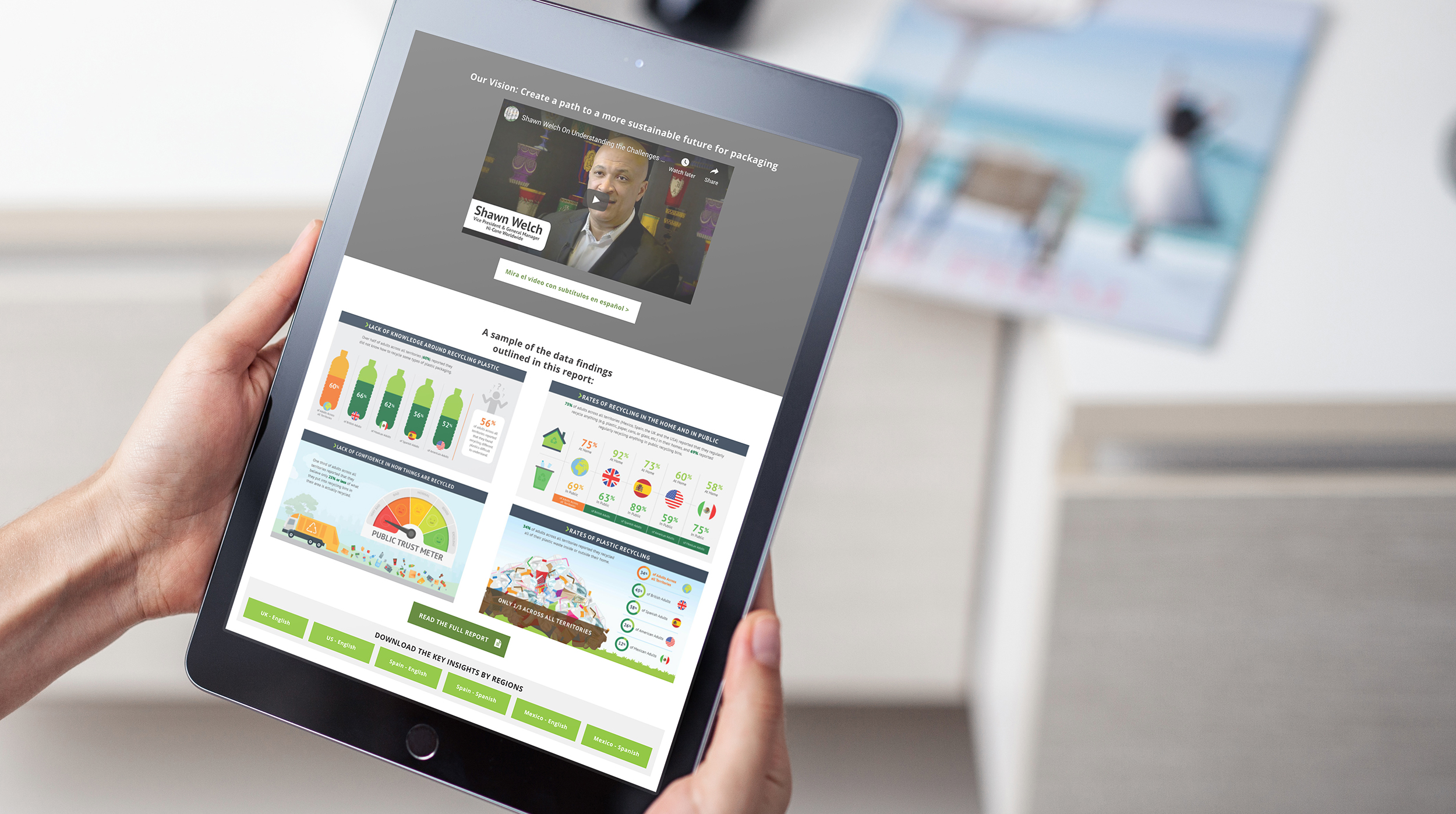 Our online promotion of Hi-Cone's environmentally-focused efforts resulted in an outstanding number of shares and press, including pickups of imagery and graphics.
THE WAY FORWARD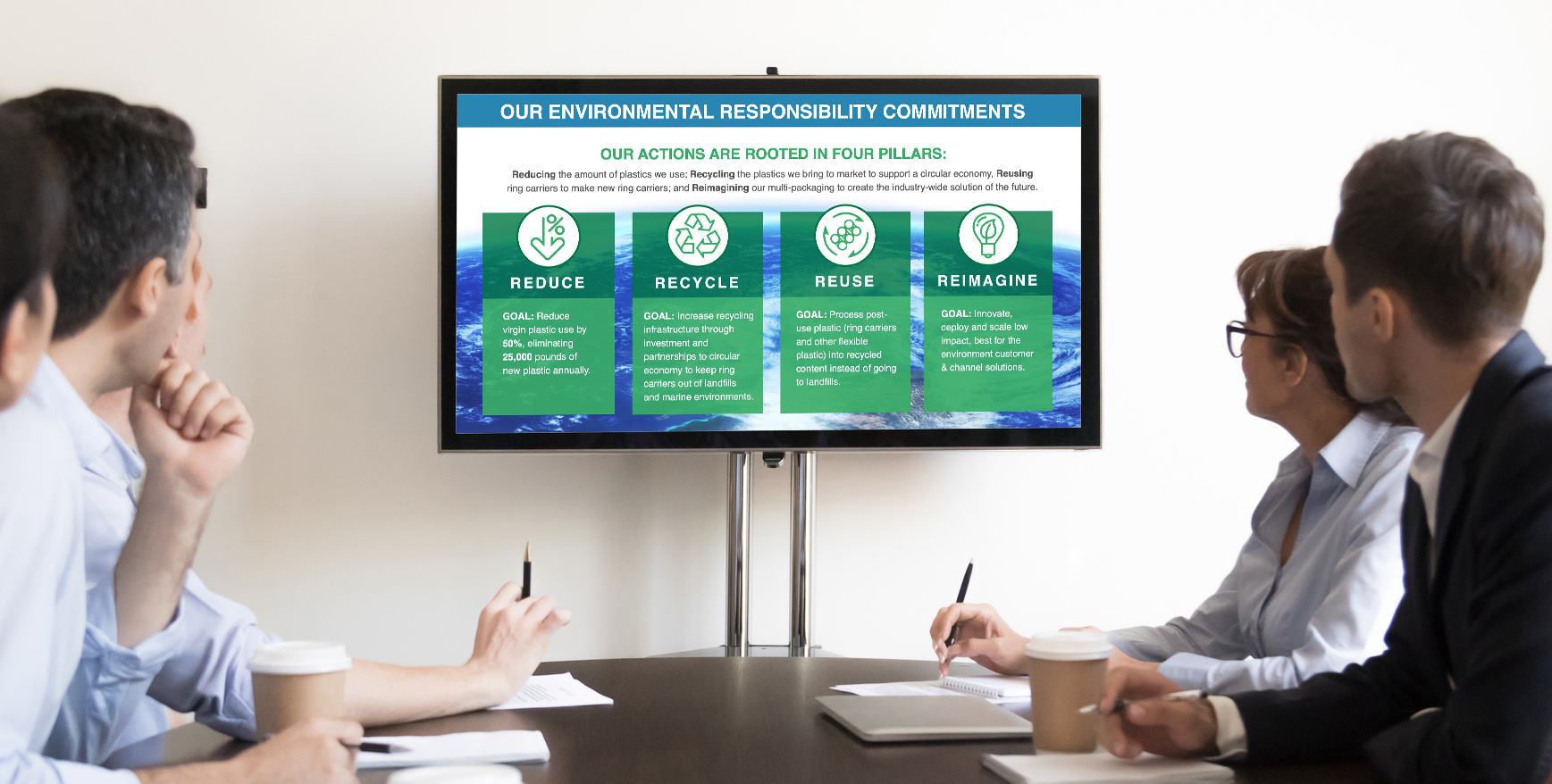 Hi-Cone continues to look to Delia Associates to promote its environmental mission. Efforts to further publicize the brand's actions are being supported in the form of marketing and communications materials, including PowerPoint presentations and design of digital downloads, info-sheets and data reports.
A Happy Client