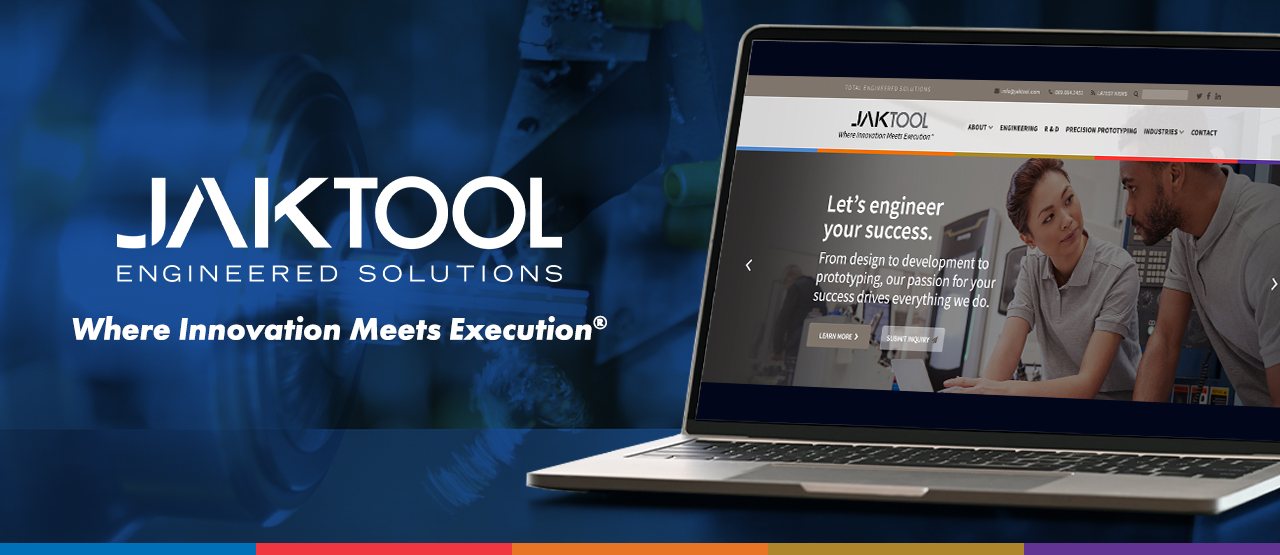 Don't be the biggest. Just be your best.
THE SITUATION
Growing steadily since its founding in 1998, JAKTOOL had earned a reputation for innovative product development, engineering, and precision prototyping. It wasn't a Goliath in its industrial business sector, but to maintain growth it needed a much more modern, distinctive and powerful brand to grow its list of clients.
THE RESPONSE
Three words: Brand Leadership Solution®. Using our proprietary process, we developed a dynamic verbal and visual expression of the brand to broaden its overall appeal while at the same time narrowing its market focus to two key sectors – medical and military. The new brand positioning message "Where Innovation Meets Execution®" effectively communicates the company's expertise and focus on the critical intersection for these two markets.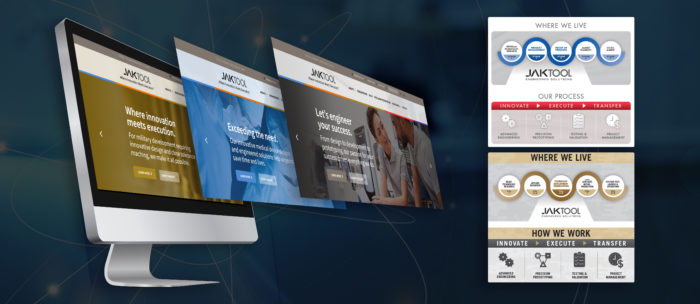 Visuals that provide instant clarity of brand benefits to customers and prospects appear consistently in key marketing touch points. As part of the brand elevation, a new website was launched to better represent the high quality, experience and capabilities of the firm.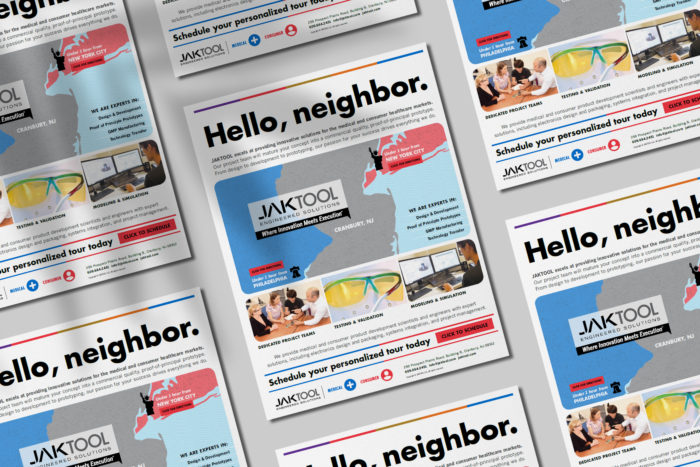 Customer outreach was retooled to build stronger engagement. The "Hello Neighbor" direct mail campaign invited local customers and prospects to take a customized tour that transformed the open space at the JAKTOOL facility into a modern, comfortable customer lounge, creating a casual and engaging environment for customer meetings and interactions.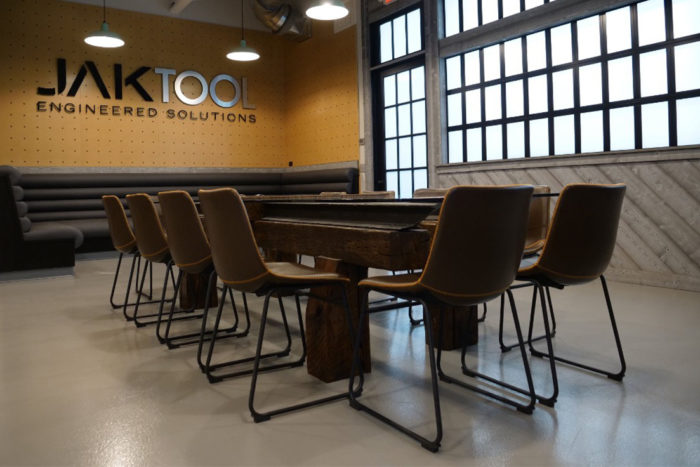 THE RESULTS
JAKTOOL's prospects now know who they are, what they do and their unique position, elevating their brand as the preferred choice among prospects. As for existing clients, JAKTOOL has expanded several long-term customer relationships. They've also acquired several new clients proving that you don't have to be the biggest company to be the preferred partner.