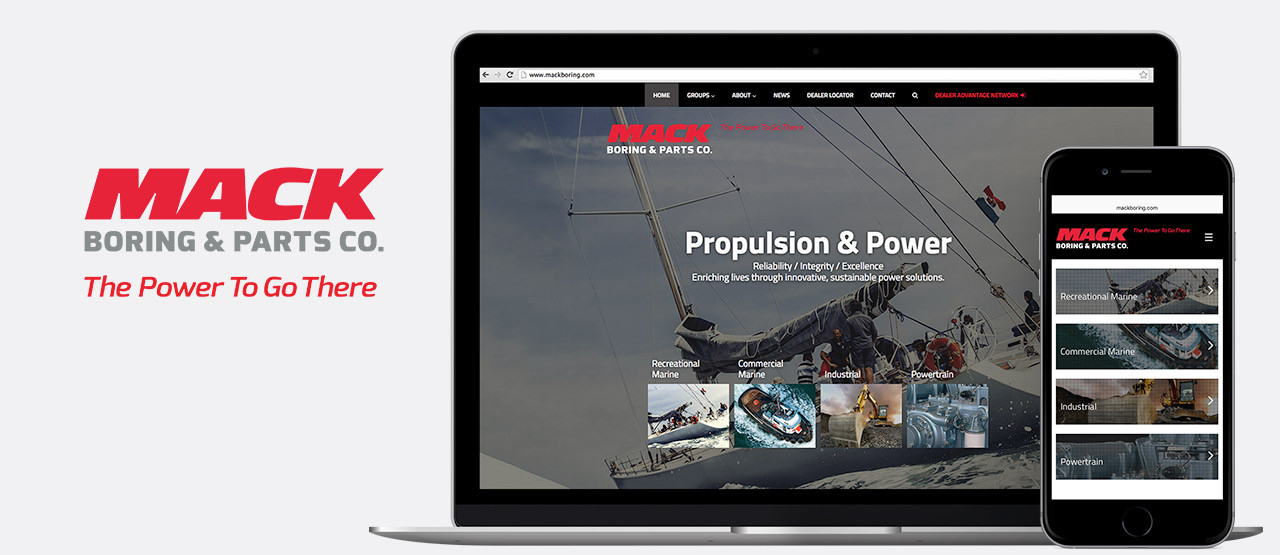 Mack Boring & Parts Company
Holistic brand repositioning adds horsepower to a marine propulsion company
Customer benefits organized, simplified
Mack Boring & Parts Company is a leading provider of power products and solutions, including diesel engines and power generation systems, to the recreational and commercial marine, industrial, off highway and military markets.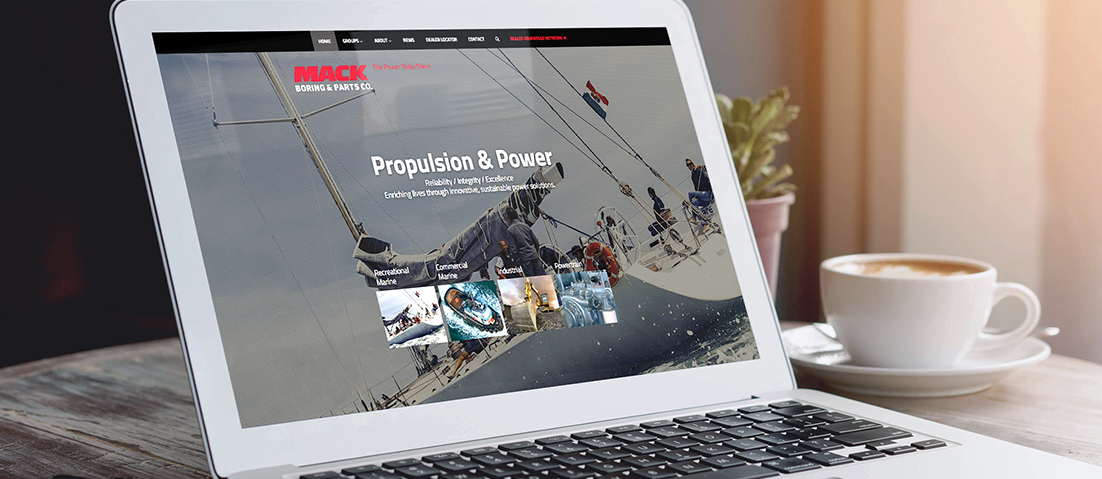 Internal and external restructuring
To operate more efficiently and create a healthier bottom line, Mack Boring initiated a company-wide realignment from seven divisions into four more agile, responsive entities and looked to Delia Associates to help them successfully achieve the transition.
A deep dive reveals insights
We first conducted a series of more than four dozen in-depth, one-on-one interviews with marine dealers, boatyard operators and boat owners themselves to identify and assess their challenges, needs and priorities, and how the Mack Boring brand could best serve them. Then, utilizing our Brand Leadership Solution®, we identified an effective competitive positioning, distinctive voice and dynamic visual expressions that create awareness, improves customer experience and drives engagement with all Mack Boring audiences.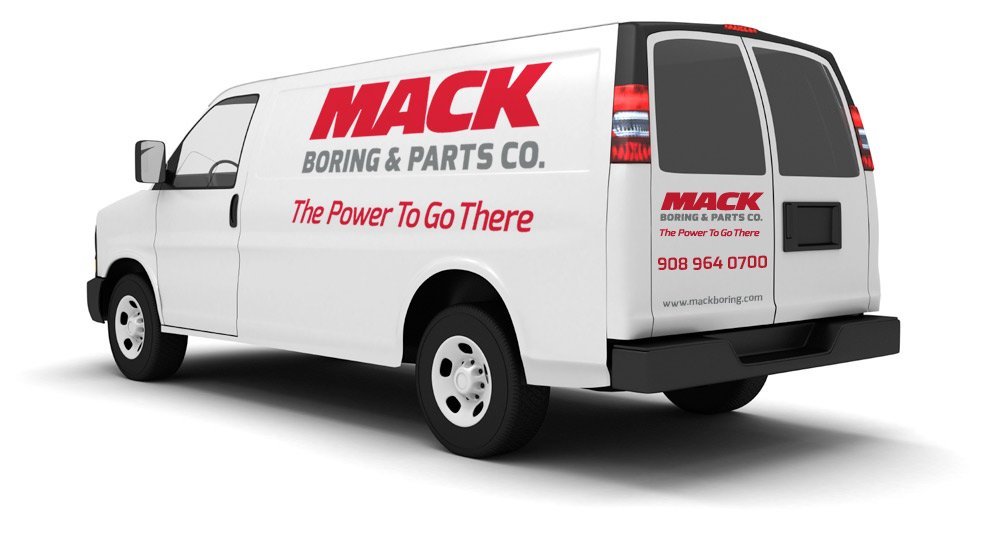 Modernizing a logo, a legacy and much more
With the process complete, we created a comprehensive set of deliverables, including the new brand line, brand mark and visual identity, website, e-communications, trade advertising and more.
Today, with the products and support of Mack Boring & Parts Company customers have, "The power to go there." Wherever 'there' might be.