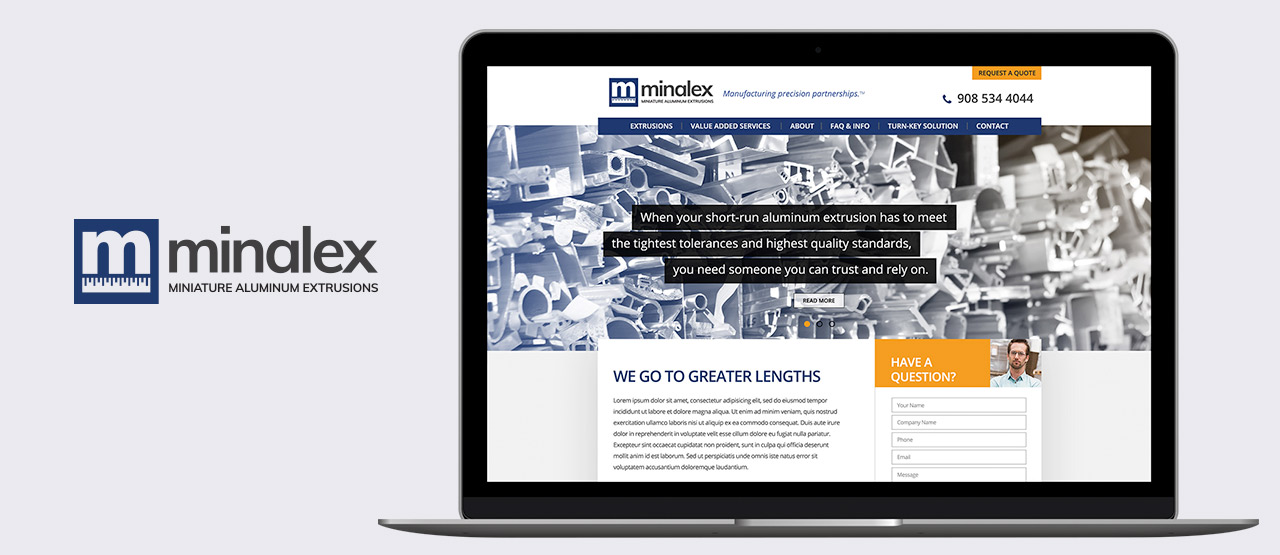 Making a Big Brand Statement for a Miniature Aluminum Extrusions Manufacturer
HOW IT HAPPENED:
New Jersey-based Minalex, a leading custom manufacturer of miniature aluminum extrusions, has a long and successful history of serving a broad range of industries, including NASA. Yes, their parts have been to outer space and back. As traditional methods of marketing began to wane in effectiveness, Minalex management realized it was time to re-energize the Minalex brand. They turned to Delia Associates . . .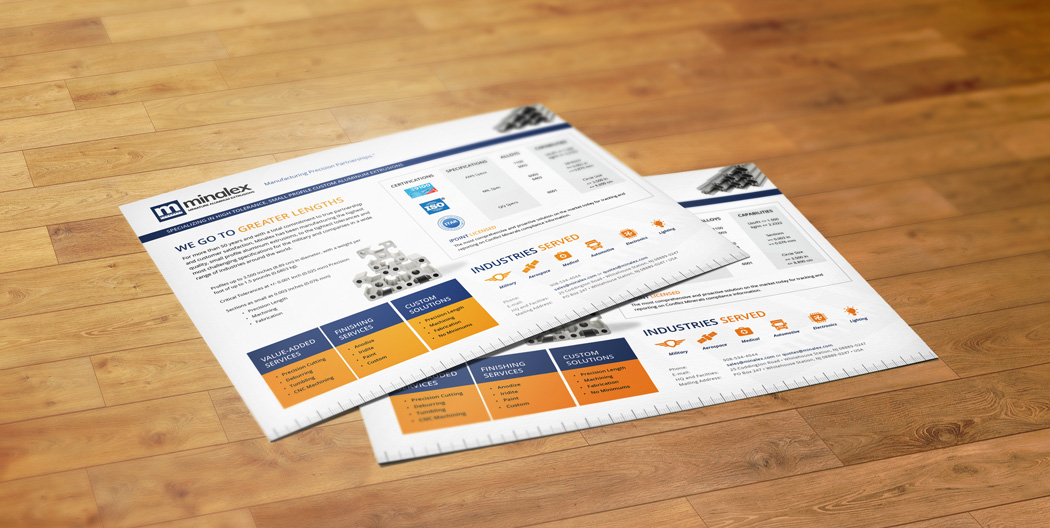 THE BRAND LEADERSHIP SOLUTION®
A comprehensive analysis of the existing Minalex brand, its target audiences, and competitor scorecards were compiled, using our proprietary Brand Leadership Solution®. From the insights we uncovered, visual and messaging assets were developed, elevating the Minalex brand, and setting it apart from the competition.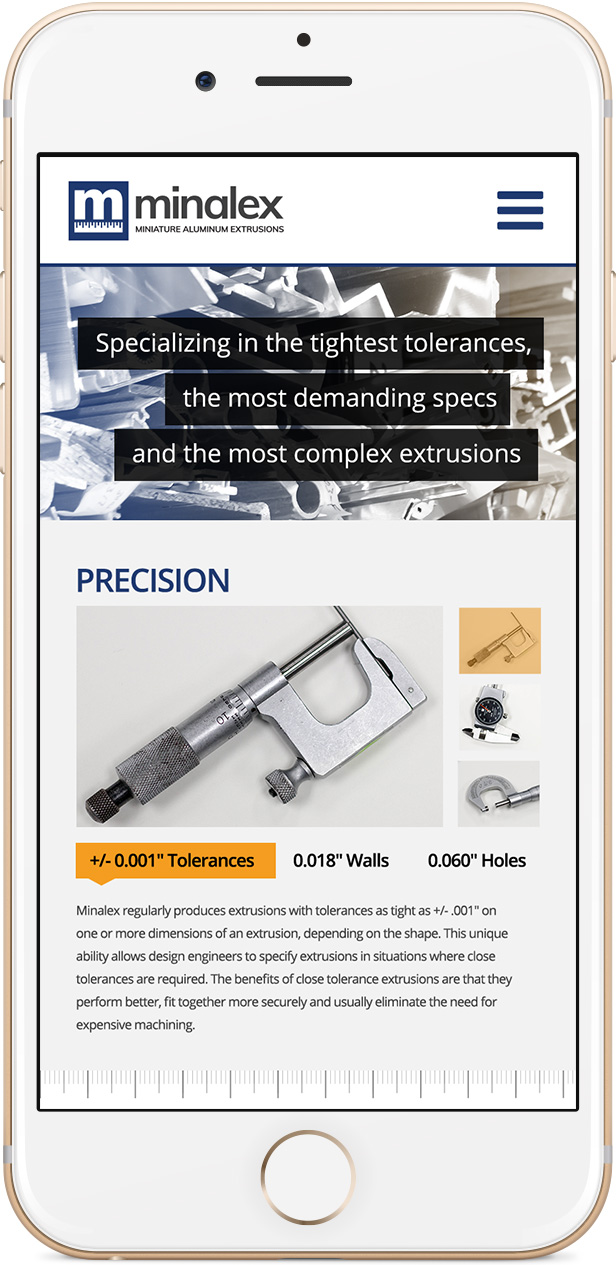 MINALEX BRAND INSIGHTS
From the Discovery phase of our Brand Leadership Solution®, it quickly became apparent that the word "NO" has no place in the Minalex vocabulary. The company will go to any length to fulfill a customer request and is always willing to rise to a unique challenge. Not only are Minalex extrusions of the highest quality, so are the long-term relationships they maintain with customers around the world.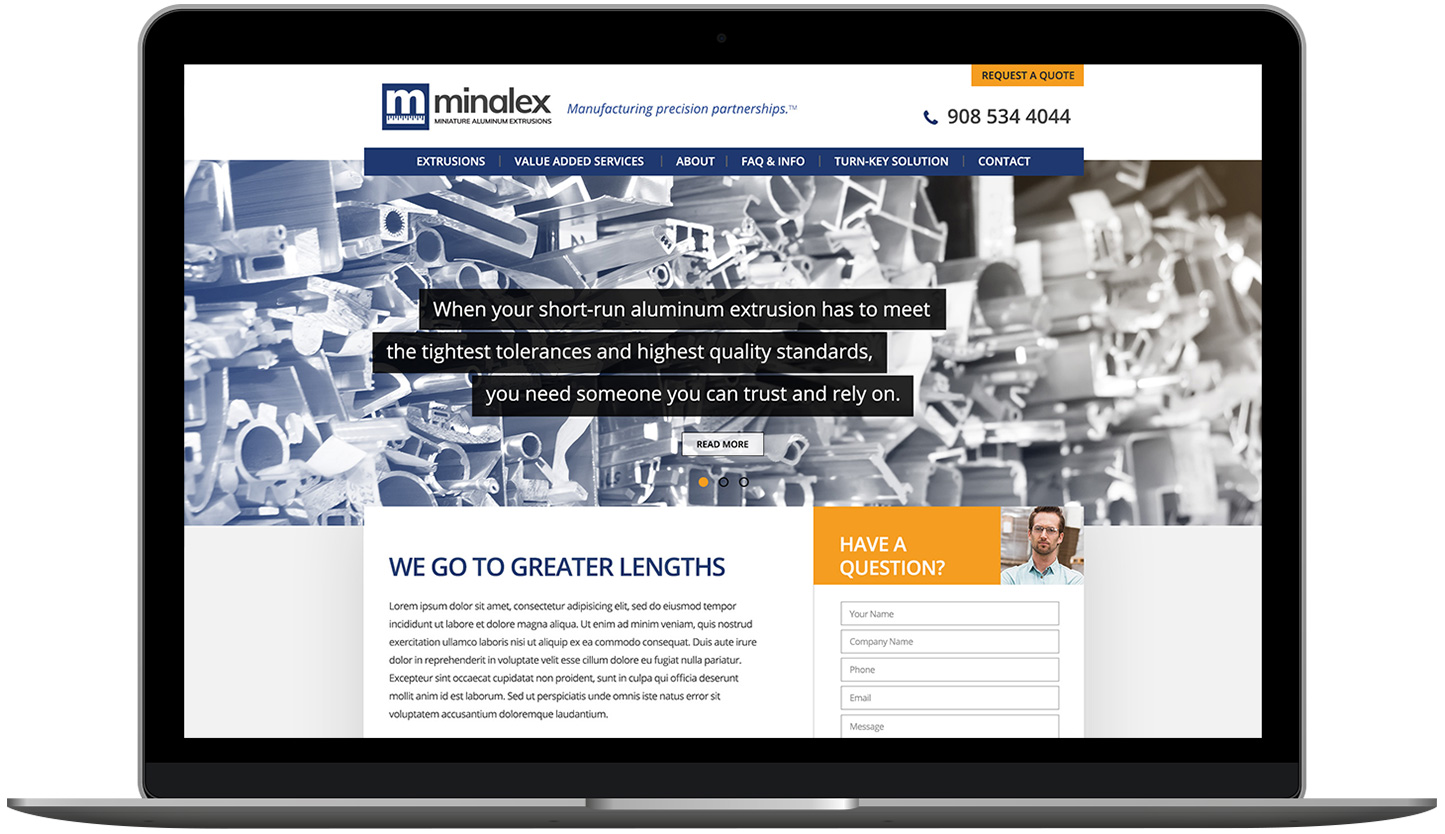 THE BRAND STATEMENT:  "MANUFACTURING PRECISION PARTNERSHIPS.®"
The new Minalex brand message – Manufacturing precision partnerships.™ – references the precise nature of high quality custom aluminum extrusions, and the same exacting focus the company places on maintaining excellent relationships, while working with customers in a true partnership fashion. Minalex sees their brand as an extension of their customer's brand, working together in precise alignment.


A SUCCESSFUL BRAND RE-LAUNCH
Following the Brand Leadership Solution® process, brand launch initiatives include a new responsive website, sales literature and a comprehensive integrated marketing communications program to engage with target personas, while re-introducing Minlaex to key industry segments.