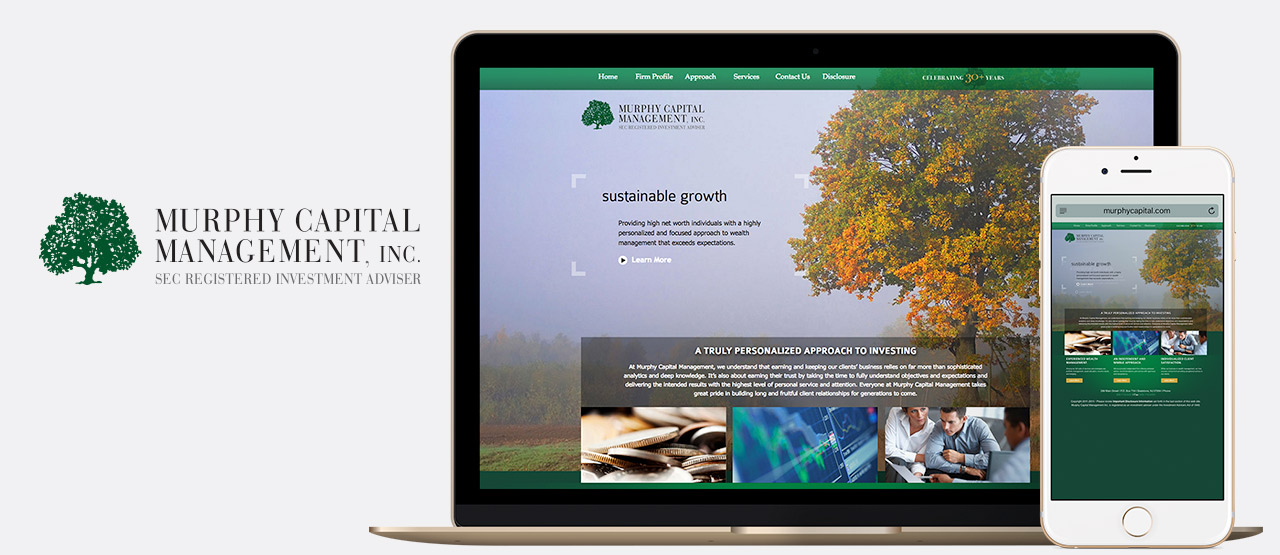 Murphy Capital Management
Solid, steady, straightforward
In more than three decades of assisting investors, Murphy Capital Management, Inc. has successfully maintained its vision of providing a highly personalized and focused approach to money management for high new worth individuals.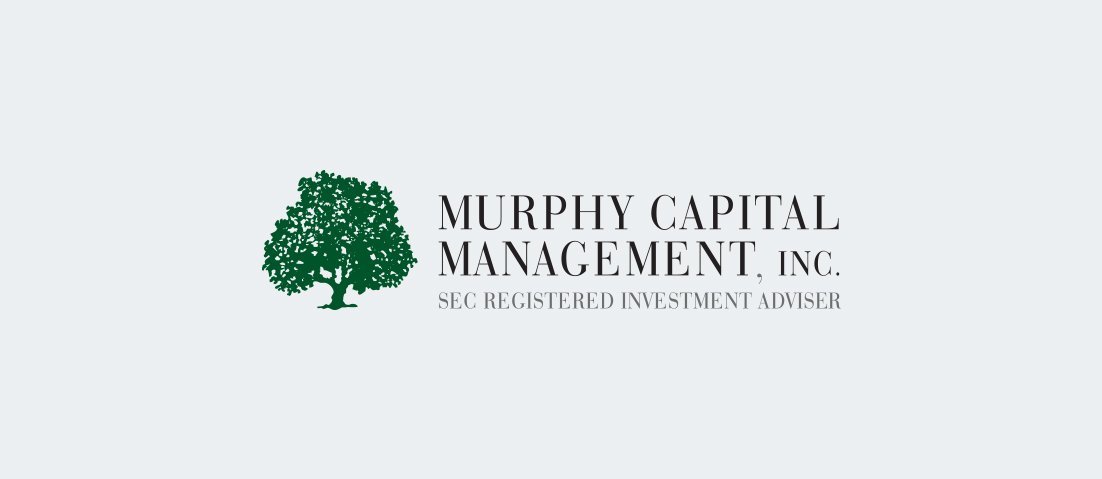 Moving beyond the status quo
When we began working with Murphy Capital it became clear that their brand was in good shape. However, for a company that's among a short list of highly respected advisory firms, "good" just wasn't good enough, so we went to work with to our Brand Leadership Solution® to add greater meaning and strength to an already solid brand.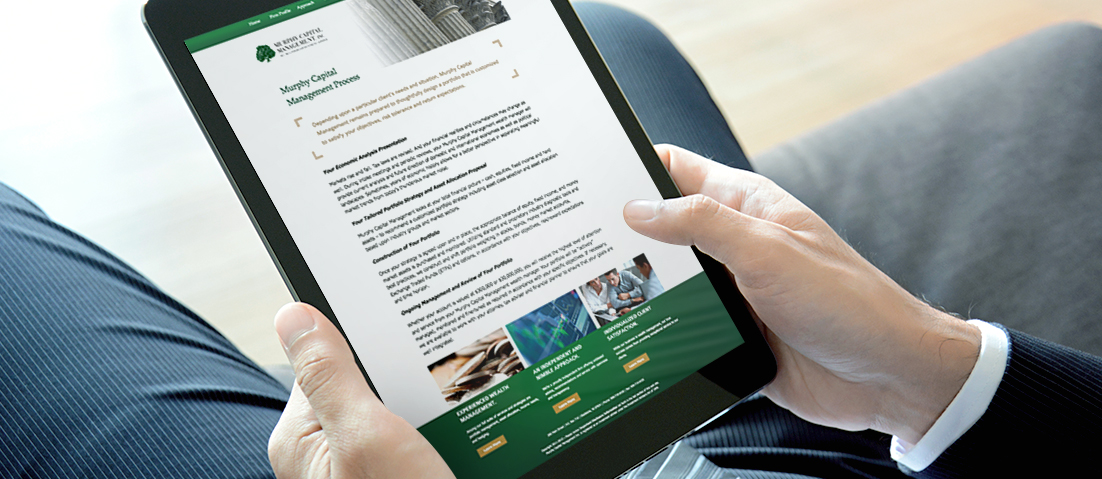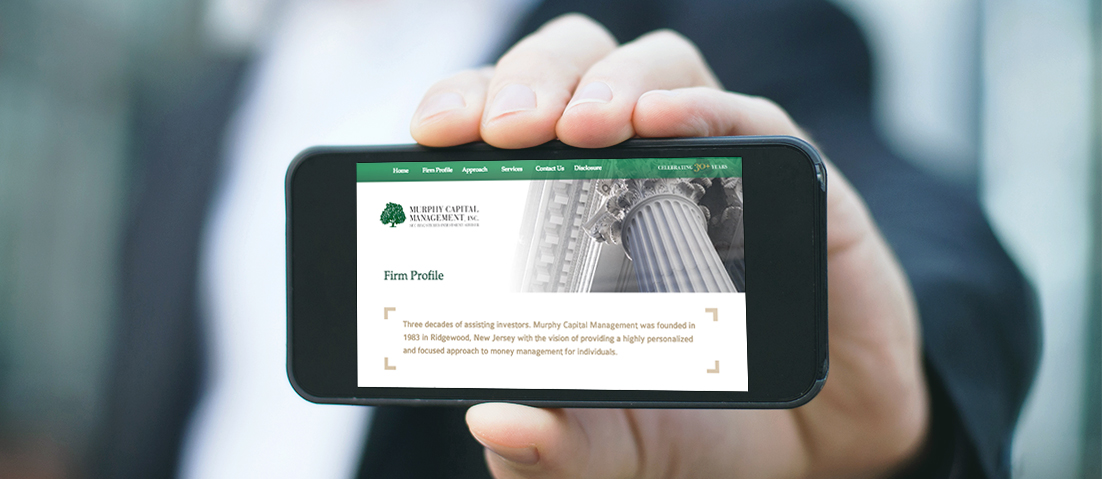 Enabling the bigger picture
Insight into the personal attention and detail afforded each client proved to be Murphy Capital's brand differentiator. Not only are programs tailored to specific financial goals; each individual's life goals "beyond the charts and numbers" are considered. This one-to-one focus was central to the development of its new positioning; one that celebrates the attainment of each client's personal objectives.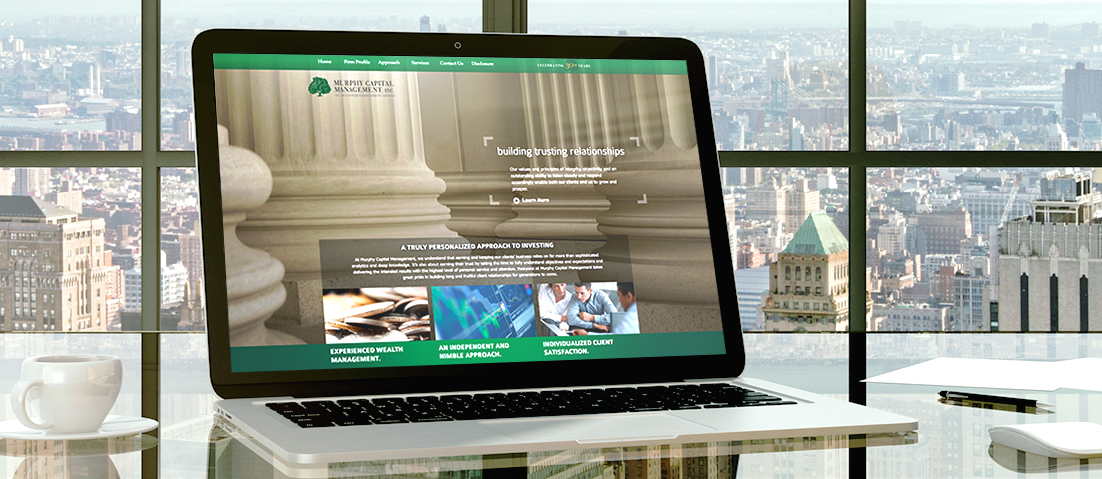 Harmonizing aspirations and assets
At the center of the modernized brand was the line, "To a richer life."
It appropriately celebrates the spirit of growth, vision and optimism that enriches the relationship between Murphy Capital and its clients. Along with a refreshed logo, a new website was developed along with marketing tools that included print brochures and inserts. Putting it in financial terms, Murphy Capital now enjoys a well-performing portfolio of brand assets.