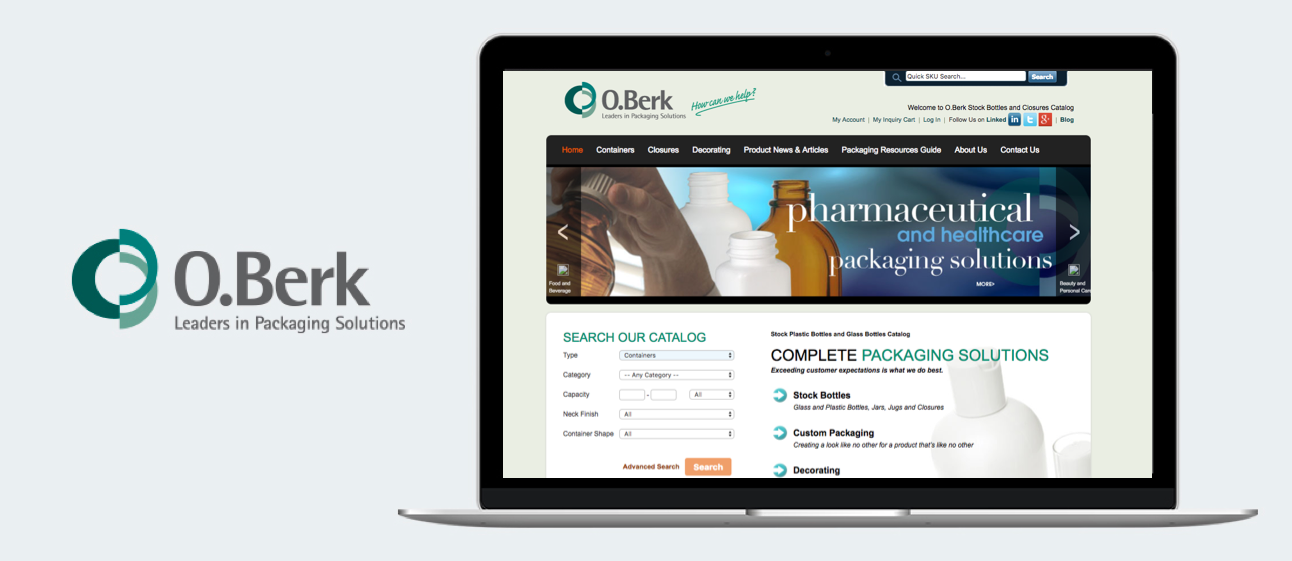 O.Berk
Strategic brand restructuring helps bring greater awareness to a packaging leader
An assortment of acquired brands
Through a series of acquisitions, major regional packaging provider O.Berk had assembled an impressive list of companies and an online retail outlet. Each had their own way of providing smart solutions to their clients' needs and presenting their brand messaging to customers.

Simplifying for clarity and power
O.Berk turned to us because, while they had amassed an outstanding universe of packaging resources the company needed a united brand structure and effective storytelling to communicate the scope of its advantages and benefits. Also in need of alignment was an assortment of unrelated logos and websites that required modernizing and organization.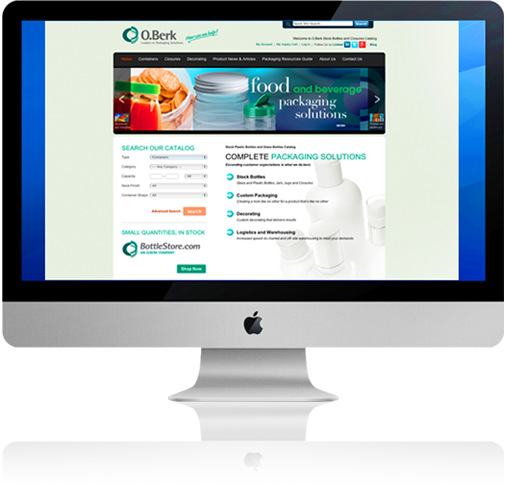 People make for powerful positioning
O.Berk's scope of resources and services are virtually limitless, and while that may be appealing to many clients, it can also be overwhelming. So, we studiously avoided the typical "total packaging vendor" messaging clichés.
A key insight that we uncovered during the Brand Leadership Solution® process was that, more than the sum of its warehouses and their inventory, it was the people of O.Berk who made the critical difference with customers. A difference that was captured in the brand line: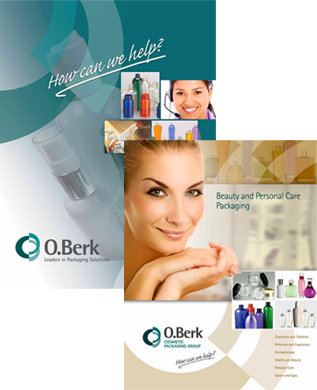 Building a structure for success
Following this strategic positioning, help arrived for O.Berk providing a new family of brand marks and visual identity, organizing all nine divisions in a standardized graphic system. A comprehensive print and digital brand standards guide was created to maintain consistency.
New websites were developed for the O.Berk brand, its decorating division AQL and online retail site, BottleStore. Supporting E-marketing efforts included newsletters and product "blasts". A series of brochures, sales tools, trade show support and trade ads completed the brand's transformation.