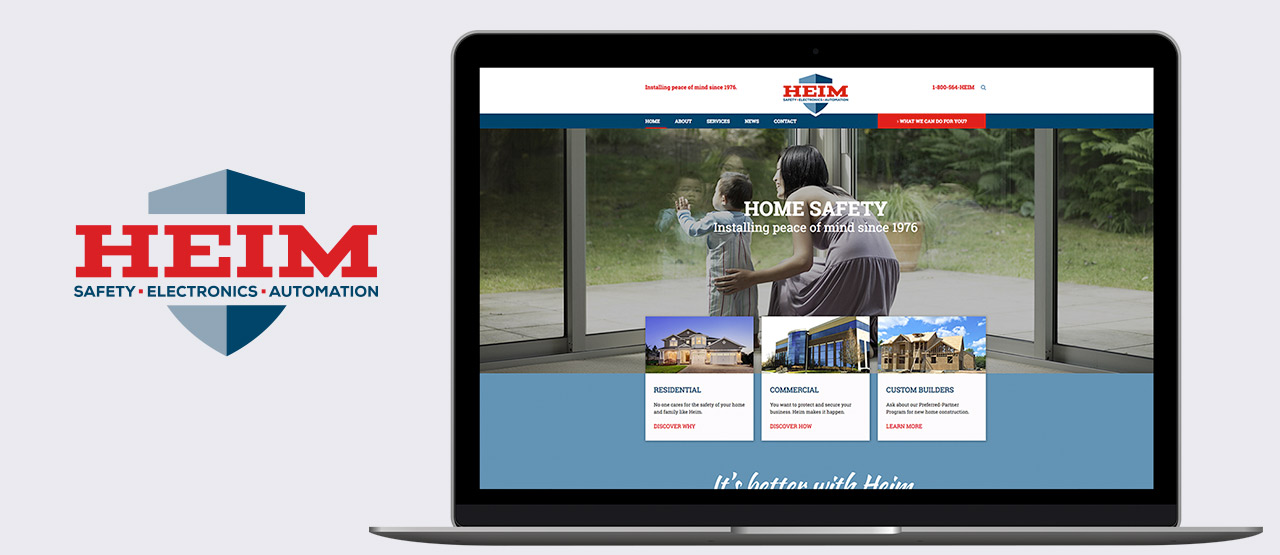 HEIM Electronics
Revitalizing an Established Security & Automation Provider
Here's how it happened…
The new ownership of Heim Electronics, an established Southern NJ provider of home and business AV systems, security and automation, recognized the potential of this established and regionally well-respected firm.  To grow market share in a highly competitive region, the Heim brand needed a refresh. At the same time, they wanted to leverage the brand's legacy and maintain the close customer relationships fostered since the company's inception. They turned to Delia Associates.
THE BRAND LEADERSHIP SOLUTION®
Through Delia Associates' proprietary Brand Leadership Solution®, a thorough analysis of the Heim brand, target audiences and competitive landscape was conducted. From the insights that followed, visual and messaging assets were developed, setting Heim apart from competing brands, and establishing a powerful presence in a crowded segment.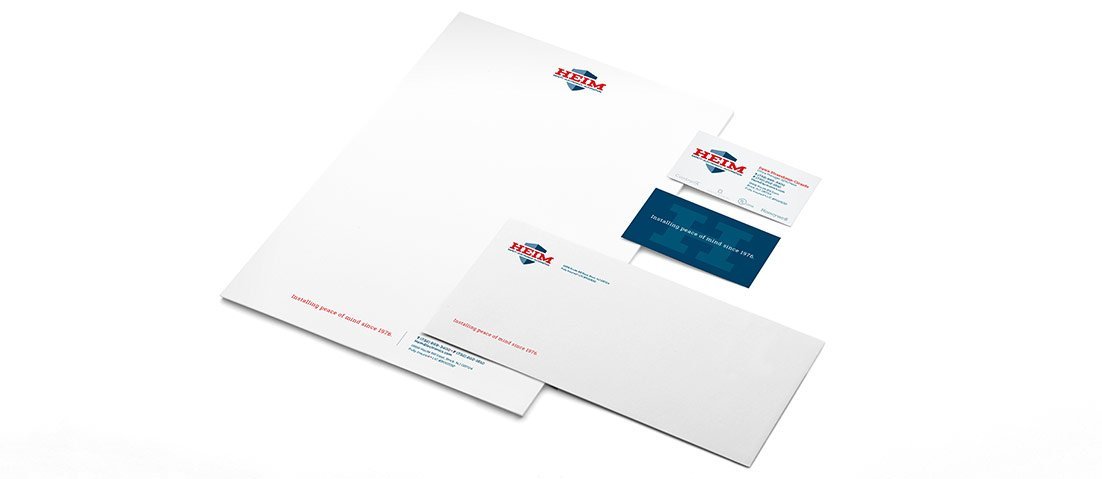 THE HEIM BRAND INSIGHT
A key insight emerged during the Discovery process: the word "Heim" in German literally means "Home." So, in addition to the key brand message, an important underlying message was created: "Heim is Home."
Heim needed to communicate its message in a manner that accurately depicted a high-end, smart technology company, one that was already a trusted resource to an established, affluent residential and business security clientele. Instead of solely emphasizing product offerings, the approach involved making the key emotional connection with customers: peace of mind that comes from working with Heim professionals.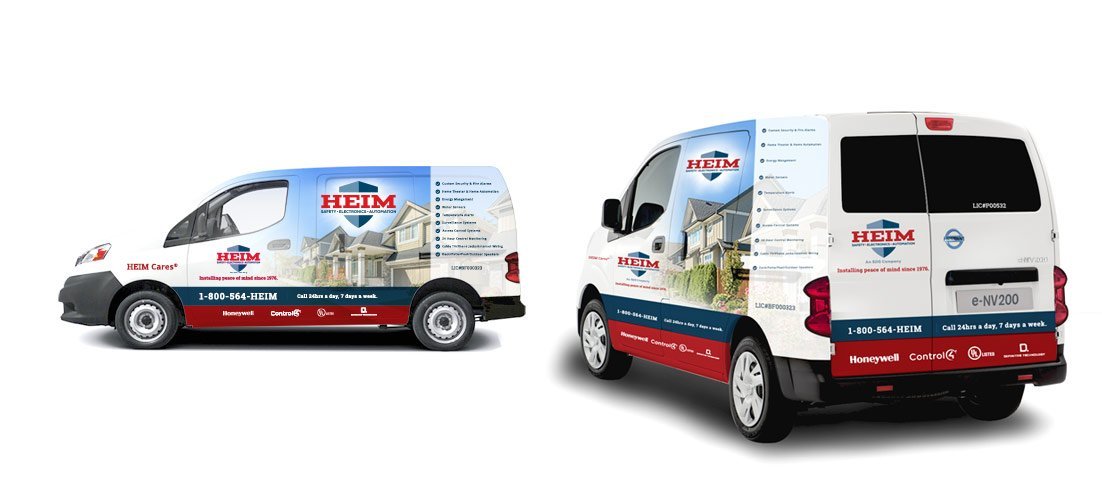 DEFINE: THE HEIM LOGO MARK
The selected logo mark features a clean, on-target design that aligns with the company's positioning as a trusted provider. Emphasizing security, the graphic features a shield, and boldly displays the Heim name. The colors remain the same from the previous brand mark, serving as a bridge between old and new.
THE BRAND STATEMENT:
With a nod to the longevity of the brand, this customer-focused, emotional statement is completely distinctive to the marketplace. This unique expression also positions the firm's services as synonymous with the emotional needs of its customers.

DEPLOY: A SUCCESSFUL BRAND LAUNCH
Initial brand deployment initiatives included:
Brand Messaging
Visual Brand Identity System
Responsive Website
Positioning brochure
Outreach communications
Delia Associates' solution resulted in a dramatic reintroduction of the Heim brand that redefined the firm in a manner that is resonating with both existing and new clients.
RECOGNITION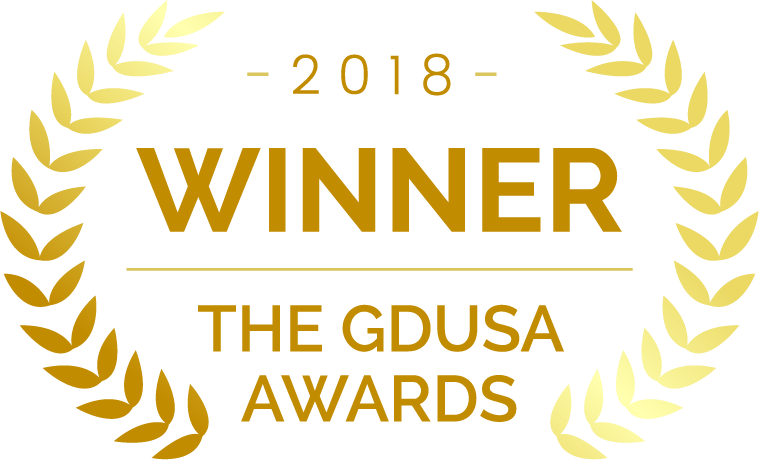 Delia Associates was awarded an American Inhouse Design Award from Graphic Design USA for the HEIM "Installing Peace of Mind" Homeowner Brochure. Read more…