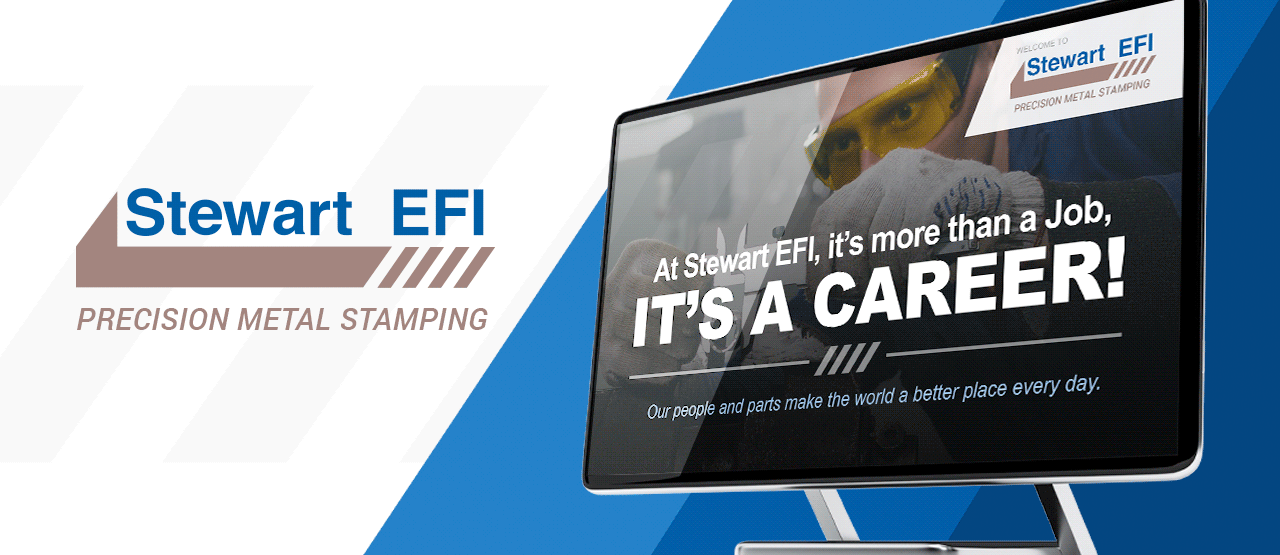 BUILDING A MULTI-MEDIA PROGRAM TO EXPAND THE WORKFORCE OF AN INDUSTRIAL LEADER
THE SITUATION
Stewart EFI is an industry leader as one of the largest international suppliers of precision progressive die, deep drawn and slide-formed metal stampings, and automated assembly operations. Success, it would seem, had created a high demand for finding job candidates to fill positions in their rapidly expanding company. To grow their workforce, they turned to Delia Associates.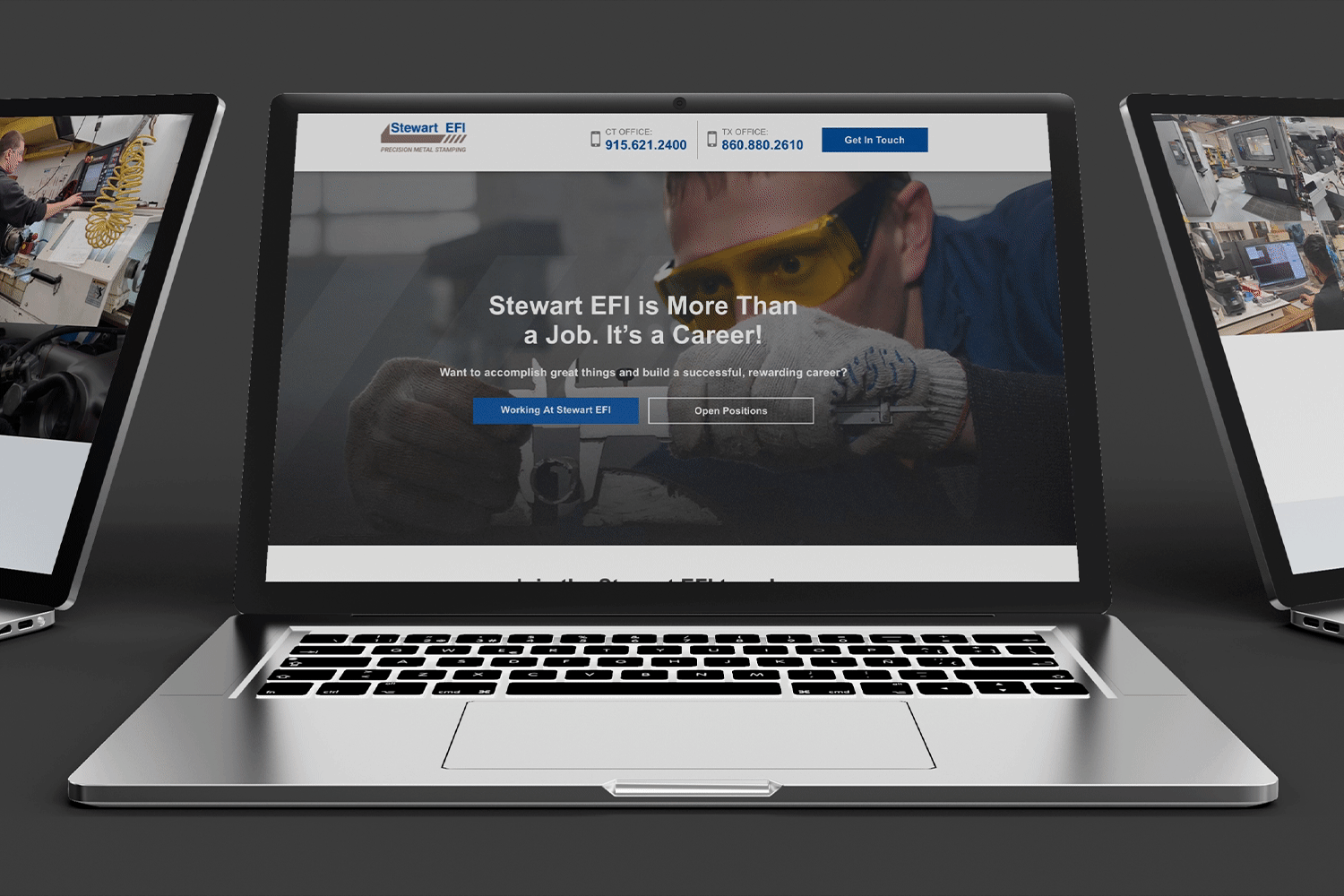 THE APPROACH
A multi-tiered communications plan was developed and deployed on an accelerated schedule utilizing a wide variety of digital and traditional media. Central to the creative effort was the key message: "It's more than a job. It's a career."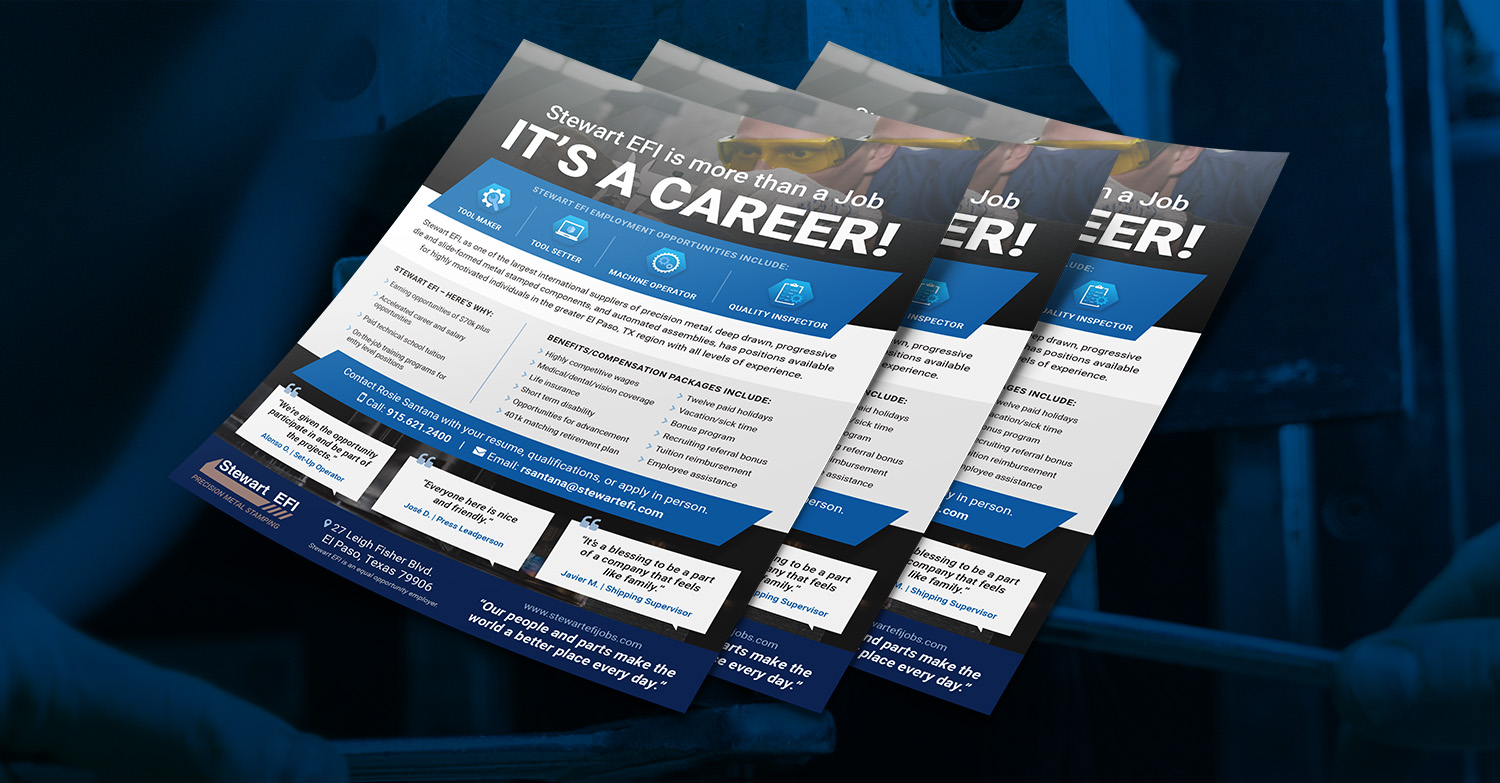 More typical job descriptions were re-crafted to paint a highly engaging picture of the opportunities. In addition to traditional print advertising, e-marketing, social media, organic and paid search, and other channels were employed. Complementing this effort was an outreach to educational institutions that, along with students, included career counselors as primary targets.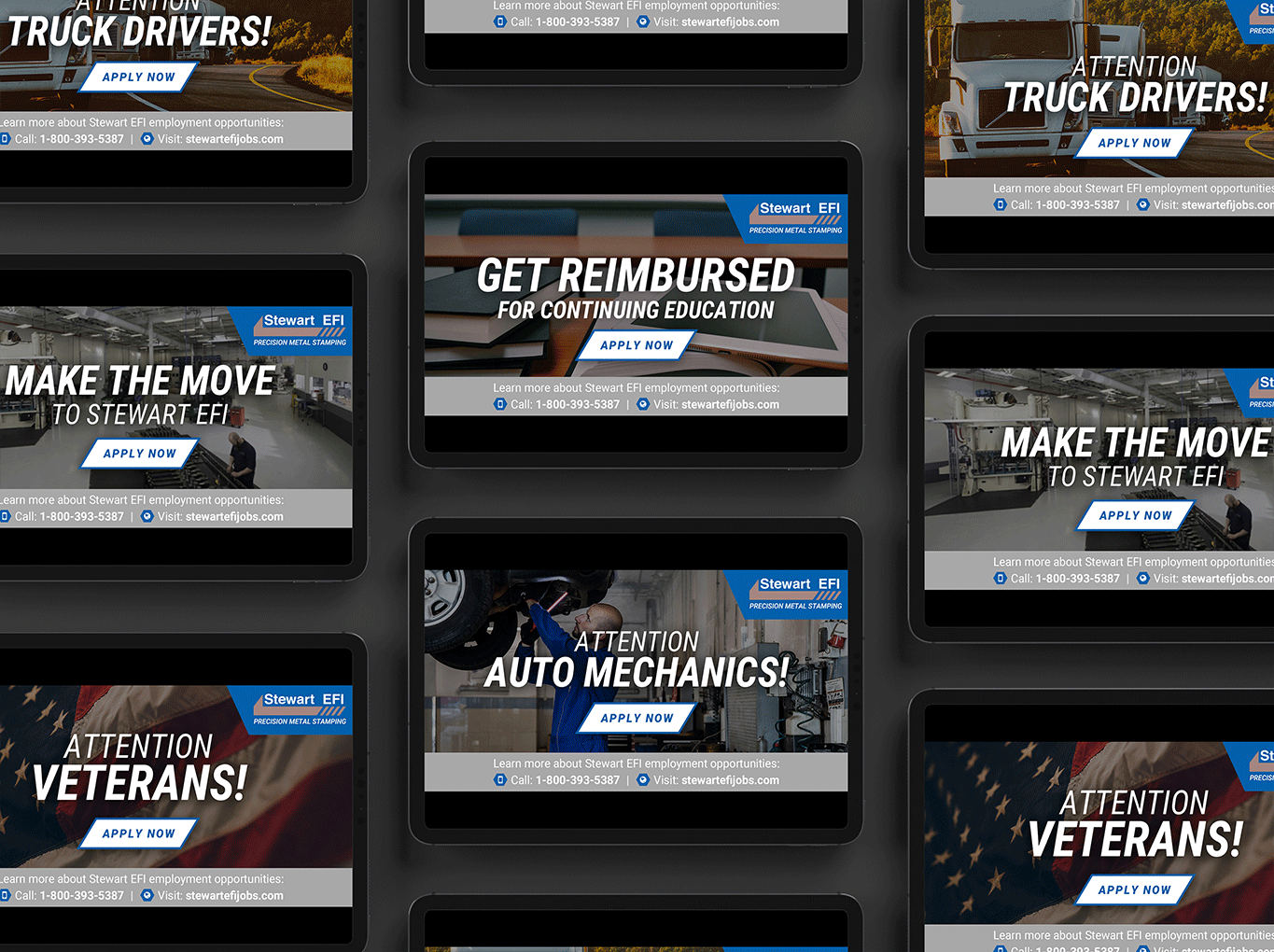 THE OUTCOME
This "all-hands-on-deck" approach has provided Stewart EFI with greatly expanded reach and more direct connections to a universe of potential job candidates.