Can't-Miss Beauty Packaging Webinar "Beyond the Virus" Features Remarks By B2B Brand Guru
July 9, 2020 2:12 pm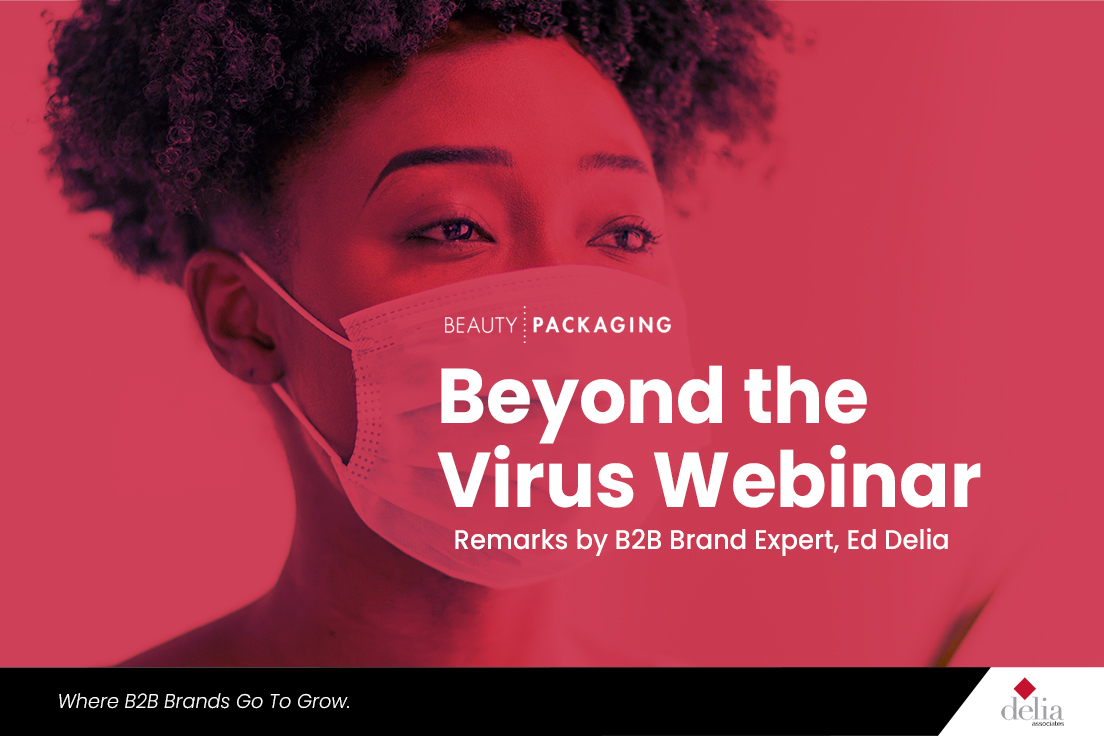 Beauty Packaging recently hosted a panel discussion on how brands are bouncing back as a result of COVID-19. The panel, featuring brand expert Ed Delia, President of Delia Associates, details the ways both big and small brands are revising their practices from packaging through distribution moving forward.  
PANELISTS:
Ed Delia, president of Delia Associates, a business branding and marketing firm, Whitehouse, NJ.

Melissa Dandy, Associate Director R&D E-Commerce, Johnson & Johnson; Co-Founder E-Commerce Packaging Council (ECPC)

Mona Maine de Biran, CEO & Co-Founder, Kierin-NYC, a D2C prestige, urban fragrance house
Moderated by: Jamie Matusow, Editor-in-Chief, Beauty Packaging
Interested in learning more about this subject?
Please fill out the form and we'll be in touch as soon as possible.