Delia Associates Announced As New Jersey Packaging Executives Club Platinum Sponsor
October 31, 2019 4:07 pm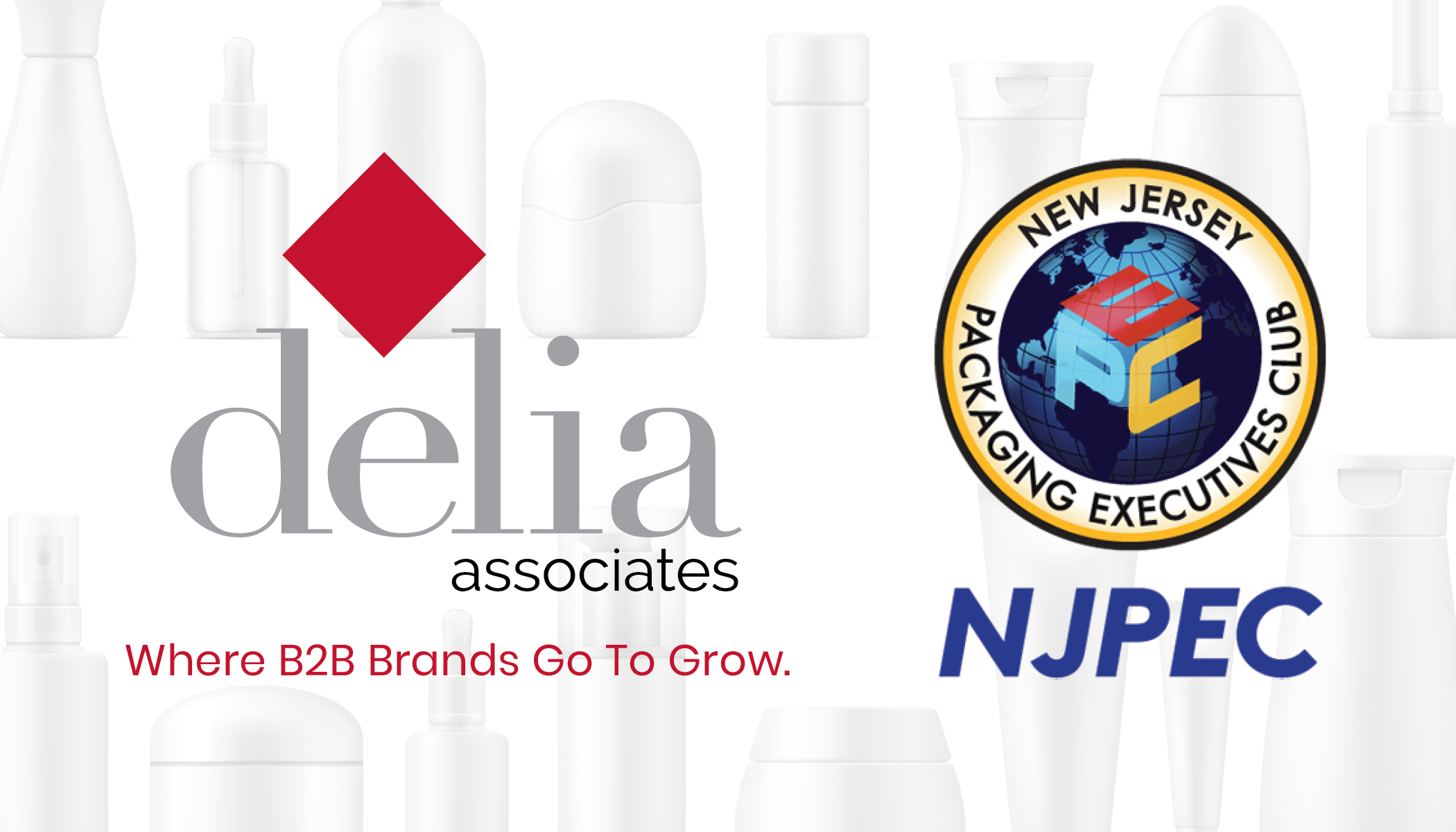 (Whitehouse, NJ – October 2019) – Delia Associates, a leading New Jersey-based business branding and marketing firm, recently announced its Platinum Level Sponsorship of the New Jersey Packaging Executives Club (NJPEC). Prior to this, Delia Associates and its President, Ed Delia, have been participants in NJPEC events for many years. Known for its proven ability to build packaging brands from the ground up, this new sponsorship by the award-winning firm demonstrates its increased support for the future growth and success of the NJPEC organization.
Among several tiers of sponsorship, the Platinum Level is the highest, providing a diversity of opportunities to engage and network with industry executives and leaders. Members also have exclusive access and promotional involvement in NJPEC events throughout the year.
"We're excited to re-engage our brand with NJPEC," Delia explains. "The organization has a stellar reputation for bringing packaging industry buyers and suppliers together in meaningful ways. It is our delight to become an active proponent of such an impressive and impactful organization as NJPEC."
Delia Associates has faithfully served the packaging industry since the origins of the company more than a half-century ago. Their expertise and experience in virtually every facet of the dynamic, ever-changing packaging industry enable the company to work closely with their clients to increase market share and achieve sustainable growth in their respective product sectors.
ABOUT THE NEW JERSEY PACKAGING EXECUTIVES CLUB
Founded in 1962, NJPEC is an organization of packaging professionals from all disciplines in the industry who share information and hands-on business experience. The culture of NJPEC is comfortable, collaborative and professional; an environment of learning and business networking. Members invest their time, skills and knowledge to strengthen the packaging industry with talent and innovation. Numerous scholarship programs and mentoring opportunities are offered to support those entering the packaging field. For more information, visit: www.njpec.com.
Interested in learning more about this subject?
Please fill out the form and we'll be in touch as soon as possible.