Delia Associates Wins GDUSA Health + Wellness Award
September 29, 2020 5:19 pm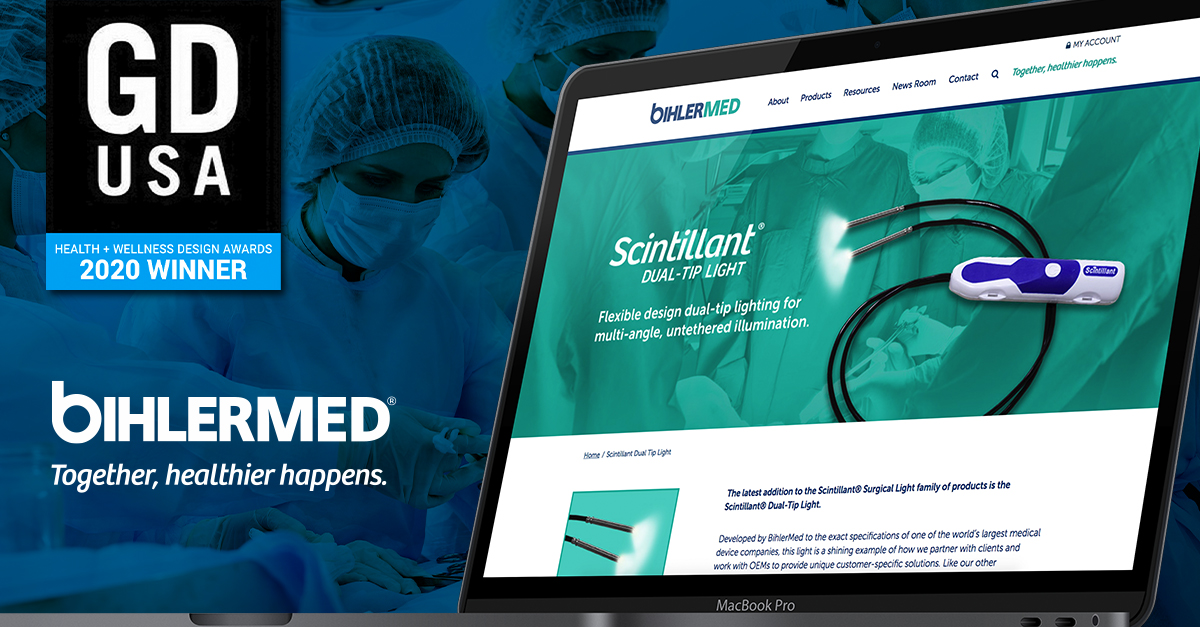 Delia Associates was recently honored with a 2020 Graphic Design USA (GDUSA) Health + Wellness Award in the Website Design category for its client BihlerMED, an innovative provider of surgical illumination products.
Ed Delia, President of Delia Associates, on winning the award: "I'm grateful to our talented creative team, and to BihlerMED for being such a terrific client. We're thankful to GDUSA for the recognition, and for establishing this award category, as it raises the collective awareness of the importance of health and wellness for the good of all."
ABOUT GDUSA HEALTH + WELLNESS AWARDS
Health and wellness is considered by many as America's most important industry. As a dominant part of the national conversation, it's a place where graphic designers have a highly influential and vital role to play in 2020 and the years ahead. The Graphic Design USA (GDUSA) competition incorporates the "big tent" of the healthcare industry, including traditional medical industries such as doctors and nurses, hospitals and nursing homes, pharmaceuticals and insurance, senior care and aging, mental health and counseling; healthy lifestyles, organic foods and natural products; and public health and education initiatives.

Are you ready to grow? Simply give us a call at 908-534-9044 or get in touch with us

here
.
Interested in learning more about this subject?
Please fill out the form and we'll be in touch as soon as possible.