Delia Associates Wins Three International Communicator Awards
May 13, 2021 10:54 am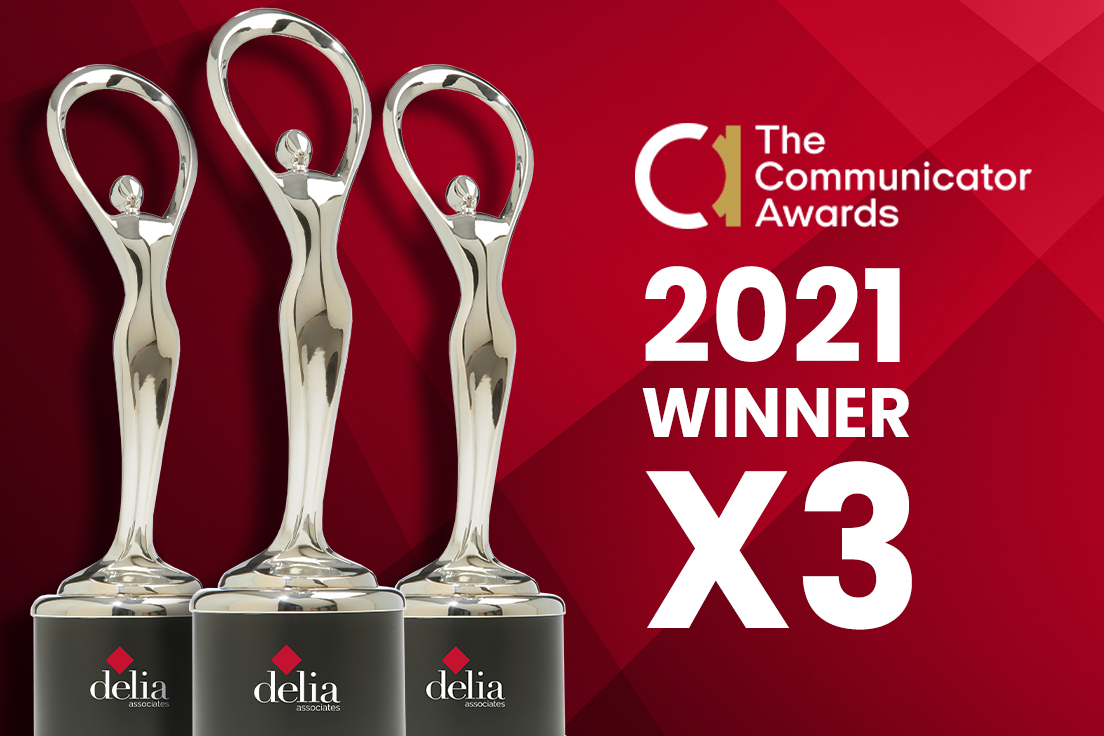 The winners of the 27th Annual Communicator Awards were officially announced by the Academy of Interactive and Visual Arts on May 4th. Delia Associates was honored with three Communicator Awards of Distinction for clients: Hi-Cone, Fimbel Architectural Doors and Minalex.
With over 6,000 entries received from across the U.S. and around the world, the Communicator Awards is the largest and most competitive awards program honoring creative excellence for communications professionals. Featured winners include UFC, PepsiCo, Forbes, Box Media, WWE, Microsoft, Code Red, GmbH, Comcast, Disney Creative Studios, and more.
THE WINNING ENTRIES…
– Client: Hi-Cone I Project: The 2021 State of Plastic Recycling Report I Category: Annual Report
– Client: Fimbel Architectural Doors I Project: "More in a Garage Door" Series Brochures I Category: Brochure Campaign
– Client: Minalex I Project: Prototyping – The Aluminum Advantage I Category: Individual White Paper
40 CREATIVE INDUSTRY AWARDS WON IN THE LAST 30 MONTHS
This latest round of recognition brings Delia's win count to 40 creative industry awards received over the last 30 months. "We're thrilled to be recognized by the Communicator Awards with these three awards," said Ed Delia, President of Delia Associates. "True collaboration and partnership with our amazing clients naturally lead to amazing work. I'm so proud of our team to be recognized on a global scale, especially through these trying times of COVID-19."
To check out all of Delia Associates' award-winning work, click here.
ABOUT THE COMMUNICATOR AWARDS:
The Communicator Awards is the leading international awards program honoring creative excellence for marketing and communications professionals. Founded by passionate communications professionals over two decades ago, The Communicator Awards is an annual competition honoring the best digital, mobile, audio, video, and social content the industry has to offer. The Communicator Awards is widely recognized as one of the largest awards of its kind in the world.
Are you ready to grow? Simply give us a call at
908-534-9044

or get in touch with us here.
Interested in learning more about this subject?
Please fill out the form and we'll be in touch as soon as possible.