Does Vanilla Ice Cream Excite You?
April 28, 2022 12:34 pm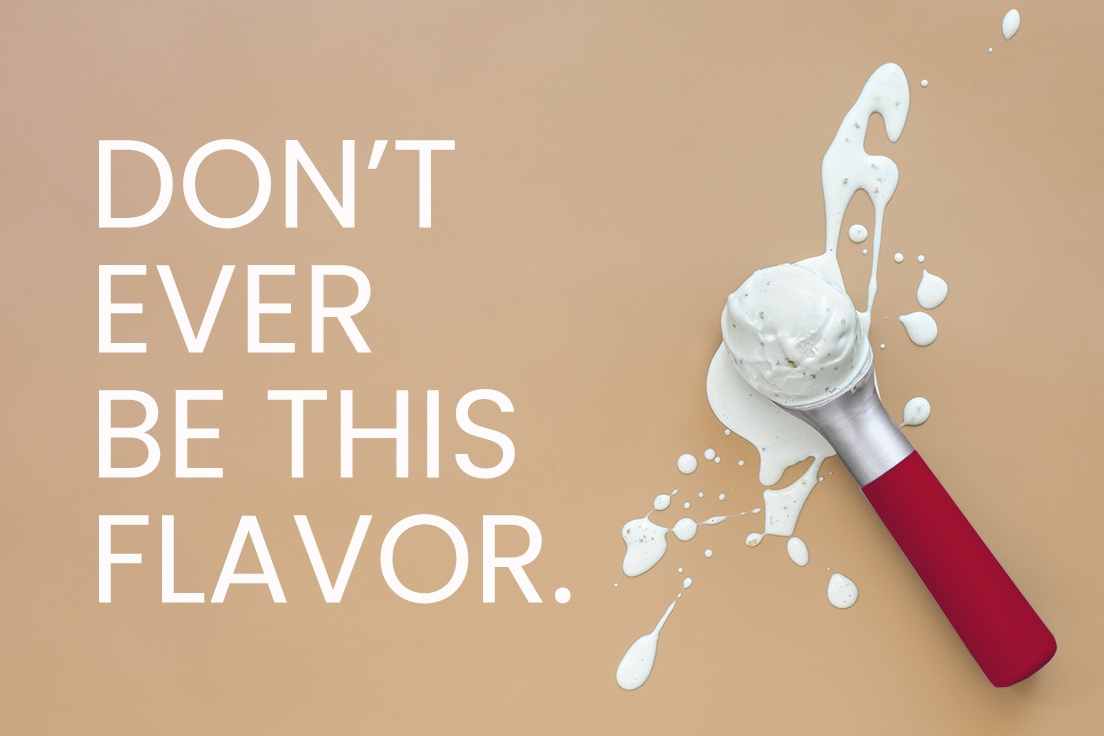 I honestly hope none of these statements sound familiar:
"I didn't know your company did that, too."
"Never heard of you before."
"You all basically do the same thing."
"It comes down to price."
These comments indicate either a lack of brand visibility or distinction. Customers and prospects do not appreciate you for all that you are, or do not see you as any different from your competitors. So, they make these "vanilla" remarks.
Have you ever been excited about vanilla ice cream?
Probably not. And if it feels like your corporate brand is being regarded as such, it is a sure indication that you are being commoditized. It is time to step out and away from the pack, and reconnect with those wonderful, distinctive, and value-producing properties that make your brand uniquely special. If customers and prospects are seeing "ordinary," it's time to remind them how "extraordinary" your company is.
Are you getting maximum performance out of your B2B brand? Get an assessment and find out: Delia Brand Assessment – Delia Associates: Delia (delianet.com)
Interested in learning more about this subject?
Please fill out the form and we'll be in touch as soon as possible.