Has Growth Leveled Off and You're Not Sure Why? Time to Assess the Brand.
August 24, 2021 4:43 pm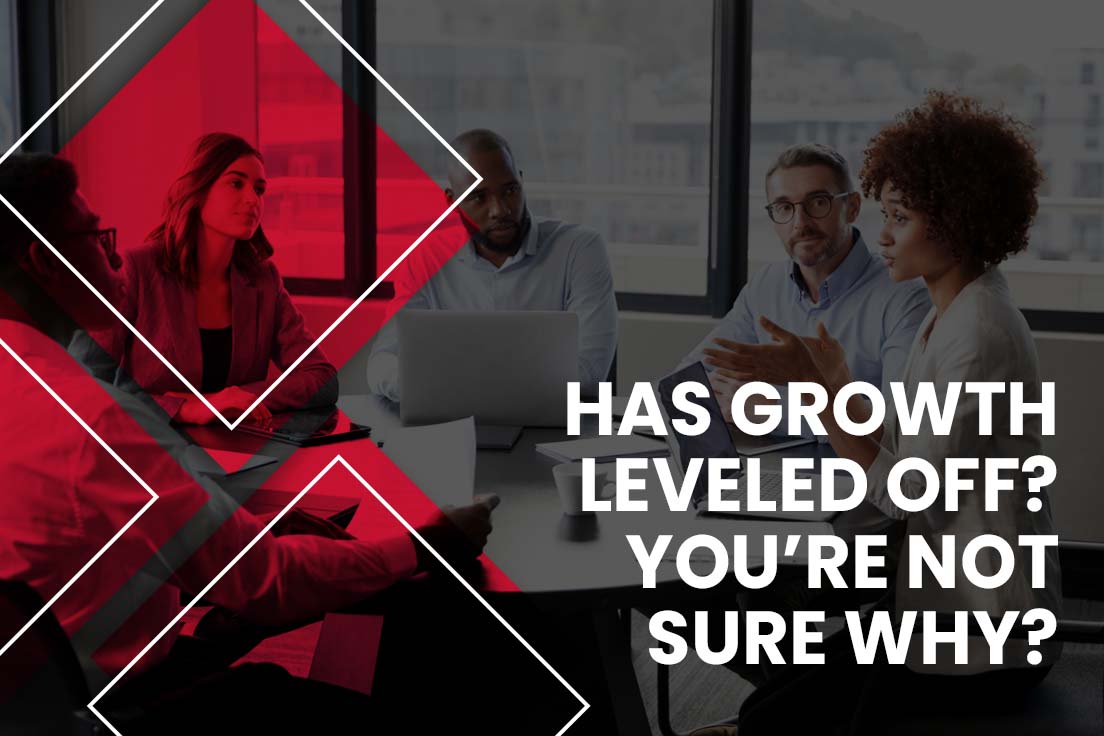 Each day, I speak with CEOs and VPs of sales and marketing for B2B brands who have concerns or misgivings about how their company is positioned and represented in the marketplace.
Despite their efforts to get to the next level, growth has plateaued. They suspect something isn't quite right from a brand perspective, but they can't put their finger on it.
This is normal. When you're so immersed in your brand, it's extremely difficult to take a step back and look at it objectively. You're so close to your brand that it's almost impossible to get to a vantage point at which you can bring the brand into focus, critically assess the brand, and determine what's working and what's not.
This is a critical step, however, for B2B brands that want to get from "good" to "great."
The solution for overcoming this obstacle to growth is typically found outside the organization. There's tremendous value in having an outside perspective to help you see what you can't see. Someone completely detached from your brand can not only provide an unbiased assessment, but also can pull you back to a vantage point that enables you to view your brand with the same level of objectivity.
Once the brand assessment is complete, you can make informed decisions for strengthening the brand to support long-term, sustained growth.
Because a deep understanding of your brand and proper execution of brand marketing strategies are so important to the company's overall success, Delia Associates offers B2B brands a complimentary 30-minute brand assessment.
Essentially, we use all available marketing and communications materials to evaluate and score your brand across 10 key brand parameters. For example:
How clear and immediately apparent is your unique value proposition?

Is your brand being portrayed with authenticity?

Is your brand positioned in a way that's distinct from competitors?

Does your brand motivate people to engage and take action?

What opportunities exist to measure your brand's effectiveness?
Your brand score will tell you whether your organization is using the brand to drive growth and to what extent. A member of the Delia team will then break down this information to explain what our assessment uncovered, what specific issues should be addressed, and opportunities for improvement.
I sat down with the CEO of a B2B company over lunch recently and had a very frank conversation about his company's brand. He thanked me and said the conversation was an eye-opener because he couldn't see the issues that existed until we brought them to light. Now, he understands and can act.
The fact is there's a playbook for success and brand is a big part of it. B2B companies that deny it and choose not to invest in it run the risk of holding themselves back. At some point, they're likely to reach a brand resistance point that they can't overcome because the resources and infrastructure that got them to a certain level won't take them to the next level.
Instead of doing the same things over and over and wondering why you're stuck, you need to evolve and give your brand the attention it demands. A brand assessment performed by an outside company that knows how to help B2B brands succeed can be the first step to getting unstuck and driving growth.

For more information about a complimentary 30-minute brand assessment, contact Delia Associates at 908-534-9044 or go to https://www.delianet.com/delia-brand-assessment/.
Interested in learning more about this subject?
Please fill out the form and we'll be in touch as soon as possible.